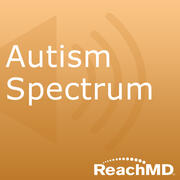 Fostering Greater Collaboration in ASD Care: The Autism Treatment Network

Hosted by: Paul Rokuskie Autism Spectrum Disorder (ASD) is a significant public health issue, affecting over 1% of all American children under the age of 18. One organization, Autism Speaks, is accelerating the care of these individuals and their families to the next level through their Autism Treatment Network, which creates collaborations that bridge multiple discplines across the United States. Joining host Paul Rokuskie to elaborate on this initiative is Dr. Dan Coury, Professor of Pediatrics and Psychiatry at Ohio State University and Medical Director of the Autism Treatment Network.

Could Vitamin D Supplementation Help Prevent Autism?

Hosted by: Paul Rokuskie For some time, serotonin and vitamin D have been proposed to play a role in autism, but until recently no causal mechanism has ever been established. Autism researchers Dr. Bruce Ames and Dr. Rhonda Patrick of Children's Hospital Oakland Research Institute (CHORI) join host Paul Rokuskie to discuss their study on the demonstrated impact of Vitamin D on social behavior associated with Autism Spectrum Disorder (ASD).  Their research implicates vitamin D as an activator of serotonin, oxytocin, and vasopressin, three brain hormones that affect social behavior related to autism. 

Investigating the Rising Prevalence Rates of Autism

Hosted by: Paul Rokuskie In recent years, the national prevalence rate for Autism Spectrum Disorder rose dramatically from 1 in 166 to 1 in 88. This change creates major societal, medical, and economic impacts, leading to questions of how and why the number of autism diagnoses in this country has risen so sharply. Joining host Paul Rokuskie to talk about this development is Dr. David Mandell, associate director for the Center for Autism Research and the Children's Hospital of Philadelphia, and John Baio, epidemiologist and priniciple investigator for the Autism and Developmental Disabilities Monitoring Network at the Centers For Disease Control and Prevention. 

DSM-V Updates in the Diagnosis and Classification of Autism

Hosted by: Paul Rokuskie It has been over 10 years since the Diagnostic Statistical Manual of Mental Disorders, or DSM, has been updated and released in its fifth edition. There has been much anticipation and controversy over the many changes that have been incorporated, and among the most carefully scrutinized are those pertaining to autism spectrum disorder. Joining host Paul Rokuskie to discuss important DSM-V updates in the diagnosis and classification of autism are Dr. David Kupfer, Chair of the DSM-V Taskforce, and Dr. Catherine Lord of the Neurodevelopmental Disorders Workgroup.

Creating "Autism-Friendly" Medical Practices

Hosted by: Paul Rokuskie For children with autism, negative health care experiences early on can deter them from seeking further medical care later in life, which can lead to significant cognitive and social impairments in adulthood. Creating a positive atmosphere in this environment therefore becomes an important responsibility for health professionals, but how can physicians and healthcare executives ensure that their medical practices or larger organizations are "autism-friendly?" Joining host Paul Rokuskie to discuss evidence-based approaches for effective interactions with autistic patients and their families is Dr. Judith Miller, a clinical psychologist and Clinical Training Director f...

Roles of Applied Behavioral Analysis in Autism Therapy

Hosted by: Paul Rokuskie Applied Behavioral Analysis (ABA) is considered a safe and effective treatment approach for children with Autism Spectrum Disorder, but it is often misconceived by parents and teaching professionals in school settings. Joining host Paul Rokuskie to discuss research behind ABA techniques for increasing positive, useful behaviors and reducing those that may cause harm or interfere with learning is Dr. Gina Green, Executive Director at the Association of Professional Behavioral Analysis.

Updates From the European Autism Interventions (EU-AIMS) Consortium

Hosted by: Paul Rokuskie Host Paul Rokuskie is joined by Drs. Declan Murphy and Will Spooren. Dr. Murphy is Professor of Psychiatry and Brain Maturation at Kings College, London, and Dr. Spooren is Group Leader of Behavioral Pharmacology at Roche Pharmaceuticals. Their topic for discussion is the large academic and industrial consortium known as European Autism Interventions, or EU-AIMS, which serves as a collaborative network bridging experts in autism across the spectrum of pharmacologic research and development.

Translational Research for Autism Spectrum Disorder

Hosted by: Paul Rokuskie Autism Spectrum Disorder is one of the greatest medical and social challenges facing not only the United States, but the entire world. As the medical community focuses resources on finding the causal factors for autism and delivering viable treatment options for patients, key specialists in translational neurobiology research are leading the charge. Dr. Robert Ring, Vice President and Head of Translational Research for Autism Speaks, the world's leading autism science and advocacy organization, speaks with host Paul Rokuskie about current advances in understanding, diagnosis, and treatment for this disorder.

The Parent's Perspectives on Autism Spectrum Disorder

Hosted by: Paul Rokuskie Host Paul Rokuskie is joined by Mercedes Ignasiak and Vanessa Vega, both parents of children with autism. Their conversation centers on the impact of this disease on entire families, how parents manage autism at home, and their roles as key contributors to the healthcare team. 

Addressing Socialization Challenges in Patients with Autism

Hosted by: Paul Rokuskie Autism Spectrum Disorders have major impacts on three important building blocks of an individual's social skills: interactions, communications, and interests. Joining host Paul Rokuskie to discuss methods that clinicians can use to address socialization challenges with autistic patients is Carol Gray, Director of The Gray Center for Social Learning and Understanding in Grandville, Michigan.