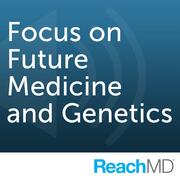 Laser-Guided Therapy to Kill Brain Tumor Cells With Heat

Hosted by: Mark Nolan Hill Guest: Gene Barnett Even after surgery, radiation and chemotherapy, many brain tumors appear frustratingly unresponsive to treatment. Part of the trouble is that malignancies can be very difficult to reach with conventional therapy. A novel fiber-optic laser that employs heat therapy may provide unprecedented access to previously unresectable tumors, as well as added ability to focus heat directly on the tumor cells. Dr. Gene Barnett, director of the Cleveland Clinic's Brain Tumor and Neuro-Oncology Center, explores what the future may hold for this intriguing experimental technique with host Dr. Mark Nolan Hill.

Phasing Out Laparoscopy? Robotic Surgery for Renal Tumors

Hosted by: Mark Nolan Hill Guest: Sam Bhayani Robotic surgery has made important in-roads into the fields of cardiac and urologic surgery. Though much of the work in urologic surgery has focused on the prostate, we're now seeing a trend toward the use of robotics in procedures to remove kidney tumors. Given the delicate nature of kidney tissue, these procedures can present considerable technical challenges, but they may also provide better outcomes for our patients with kidney cancer. Dr. Sam Bhayani, assistant professor of surgery and co-director of robotic surgery at Washington University School of Medicine in St. Louis, attributes these improvements to the better views of the tumor target...

Evolving Roles for Deep Brain Stimulation

Hosted by: Shira Johnson Guest: Bruno V. Gallo Deep brain stimulation is used for movement disorders but can it be used for depression, addiction and chronic pain? Dr. Bruno Gallo, an assistant professor of neurology at the University of Miami in Miami, Florida joins host, Dr. Shira Johnson to talk about the promise that deep brain stimulation can provide to patients when medication is not taking care of their symptoms. The two also discuss the bright future that brain stimulation has when it comes to curing other diseases.

Complementary Treatment Methods Alongside Traditional Cancer Care

Hosted by: Cathleen Margolin Guest: Louis Harrison Therapies that maintain or improve the quality of the patient's life are an important part of the treatment process. In cancer care, as Dr. Louis Harrison tells host Dr. Cathleen Margolin, patients who are happier with the quality of their life are often more compliant with treatment, but also may require less pain medication, and may be more able to tolerate discomfort—just a couple of the many factors that reflect their commitment to the entire treatment process. Therefore, it can be important to consider: what makes for a happier patient? Environmental, social and spiritual factors can all be a part of the equation. Beyond excellent tradi...

The Developing Field of Interventional Neurology

Hosted by: Mark Nolan Hill Guest: John Whapham Somewhere in between the fields of neurology and neurosurgery, we find physicians using less invasive techniques to perform procedures that could be classified as endovascular neurosurgery, or interventional neuroradiology, or more plainly, as neurology practiced through catheters. Dr. John Whapham, a neurointerventionalist and an assistant professor in the departments of neurology and neurological surgery at the Loyola University Chicago Stritch School of Medicine, explains how this area of practice has evolved in recent years, and previews what's in store for the future of this discipline, blending expertise across multiple specialties. Dr. Ma...

Nothing but the Truth? Brain Scans and Lie Detection

Hosted by: Mark Nolan Hill Guests: J. Peter Rosenfeld, Henry T. Greely In some ways, it sounds like a modern-day witch trial: using brain scans to detect a suspect's first-hand recollection of an act they stand accused of committing. Some experts around the world have suggested that a test like this could hamper the efforts of those who attempt to lie their way out of trouble in court, hailing the technology as an advance potentially as important as DNA evidence. What are the legal ramifications of using this kind of technology in court, and if this test isn't a panacea, is there another method in the forensic pipeline that could be? Host Dr. Mark Nolan Hill peers into the future of lie dete...

Culturing the First Synthetic Viruses

Hosted by: Mark Nolan Hill Guest: Mark Denison Understanding the mechanisms through which animal viruses mutate and emerge as human pathogens helps us to predict and restrict the impact of natural pandemics and intentionally spawned virulent diseases. Toward this end, the cultivation of complex synthetic viruses is a promising area of research. Looking into the future, will these efforts allow us to subdue viruses in animals before they emerge in humans? In the context of the work of his research team to synthesize a bat coronavirus to better understand the origins of the severe acute respiratory syndrome (SARS) outbreak in 2003, Dr. Mark Denison, professor of pediatrics and associate profes...

Embracing Innovation in Healthcare

Hosted by: Bruce Japsen Guest: Philip Newbold Why should healthcare businesses embrace innovation? From hospitals to doctors' offices, according to Philip Newbold, president and chief executive of Memorial Hospital and Health System in South Bend, Indiana, thinking toward new ideas, new tools, and new methods is crucial to a healthy organization and a healthy community. Mr. Newbold talks with host Bruce Japsen about how a mindset of innovation can be fostered, and how new thinking can invigorate healthcare organizations.

The Future of 'Smart' Fabrics in Medicine

Hosted by: Jason Birnholz Guest: Nicholas Kotov Dr. Nicholas Kotov, a professor within the chemical, material science and biomedical engineering departments at the University of Michigan, describes to host Dr. Jason Birnholz the technology underlying fabrics that can detect blood and monitor health. Dr. Kotov explains how ordinary cotton, dipped in a solution of carbon nanotubes and a solution of polymers, can conduct enough power to illuminate a diode device. Tune in to hear how this conductivity is put to use, and the applications for transforming clothing into a data device that provides health-related information.

A Pacemaker for the Brain?Developments in Neuroprosthetics

Hosted by: Larry Kaskel Guest: Justin Sanchez Dr. Justin Sanchez explains to host Dr. Larry Kaskel the latest research regarding neuroprosthetics. These prosthetics directly interface and decode brain communications. The greatest development arises in utilizing smart prosthetics called "brain chips" that learn with the patient overtime, and someday may be used routinely to help paralyzed patients control prosthetic limbs with their thoughts. Dr. Sanchez outlines the underlying mechanisms of these devices and the current research within humans. Tune in to hear how these brain-machine interfaces are being used to control prosthetics, and the potential applications to cure diseases such as epil...