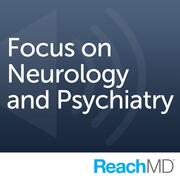 Attachment-based Family Therapy for Treating Adolescent Depression

Hosted by: Maurice Pickard Guest: Guy Diamond Depression is one of the most common mental health conditions in the US, affecting 4-6% of adolescents. Suicide is also a significant issue in this age group, and is the the third leading cause of death among adolescents. How effective are the various types of psychotherapy and medications typically used to treat adolescent depression, and how is a newer form of therapy, attachment-based family therapy, aimed at engaging this patient population more effectively? Dr. Guy Diamond, director of the Center for Family Intervention Science at the Children's Hospital of Philadelphia, and associate professor of psychology at Penn Medicine, joins host Dr. ...

Diagnosis and Treatment of Neurosarcoidosis

Hosted by: Leslie P. Lundt Guest: David R. Spiegel Sarcoidosis is a systemic disease most commonly affecting lung, lymph nodes, eyes and skin. Neurosarcoidosis is not an infrequent complication. Host Dr. Leslie Lundt welcomes Dr. David Spiegel, associate professor of clinical psychiatry and behavioral sciences and director of the consultation-liaison service at Eastern Virginia Medical School, to review the diagnosis and treatment of neurosarcoidosis.

When to Prescribe Opioid Therapy for Headaches

Hosted by: Mark Nolan Hill Guest: Joel Saper Though many therapies exist for the treatment of headaches, some chronic headache cases do not respond to prescribed therapies. In a portion of these cases, opioid medications are offered to help patients find relief. But prescription of opioids can present additional problems, including increasingly recurrent headaches. This leads us to the question: which of our patients should receive opioid therapy for their headaches? Dr. Joel Saper, director of the Michigan Head Pain and Neurological Institute in Ann Arbor, Michigan, examines this critical question and much more with host Dr. Mark Nolan Hill. Which patient populations are most vulnerable to ...

Occipital Nerve Stimulation for Patients With Intractable Cluster Headache

Hosted by: Mary Leuchars Guest: Peter Goadsby Occipital Nerve Stimulation has recently emerged as a novel form of therapy for patients with intractable cluster headaches. Could it be the hallmark of a new era in stimulation therapies for primary headache syndromes? Joining host Dr. Mary Leuchars to share insights on this subject is neurologist Dr. Peter Goadsby, director of UCSF's Headache Center and a world expert on trigeminal autonomic cephalgias, or TACs.

Managing Psychological Distress Post-ICU Stay

Hosted by: Lee Freedman Guest: Dale Needham What complications in the ICU might lead to a patient experiencing post-traumatic stress disorder after an ICU stay? Is it better to keep ICU patients sedated to prevent pain, or is there an advantage to encouraging movement as soon as possible? Host Dr. Lee Freedman debates this question with Dr. Dale Needham, assistant professor in the division of pulmonary and critical care medicine at Johns Hopkins University. Are certain patients more susceptible than others to developing PTSD after being in the ICU?

Sleep Disorders in Parkinson's Disease Patients

Hosted by: Leslie P. Lundt Guest: Matthew A. Menza Sleep disturbance is extremely common in Parkinson's disease patients; more than two-thirds of community dwelling patients are affected. Dr. Matthew Menza, professor of psychiatry and neurology at Robert Wood Johnson Medical School in New Jersey, joins host Dr. Leslie Lundt to describe the most common sleep disorders in Parkinson's disease patients and how to treat them.

Practical Advice for Treating Bipolar Patients

Hosted by: Leslie P. Lundt Guest: Monica Basco What are the most successful methods of treating bipolar patients? Dr. Monica Basco, associate professor at the University of Texas Southwestern Medical School, joins host Dr. Leslie Lundt to discuss her work with treating bipolar patients. Learn the best tools for increasing treatment adherence, recognizing prodromal symptoms and preventing relapse.

Comparing Treatments for Anxiety Disorders in Children

Hosted by: Bill Rutenberg Guest: Anne Marie Albano For the last several years, the mainstays of treatment for children with anxiety disorders have varied among practitioners, but few attempts have been made to evaluate their comparative or combinatorial effectiveness. Dr. Anne Marie Albano, associate professor of clinical psychology in psychiatry and director of the Clinic for Anxiety and Related Disorders in the division of child and adolescent psychiatry at Columbia University Medical Center, shares the outcomes of her research comparing cognitive behavioral therapy with medication in treating anxiety disorders in children. Dr. Albano discusses these two forms of therapy, both in isolation...

Complex Regional Pain Syndrome

Hosted by: Michael Greenberg Guest: Anne Louise Oaklander How is complex regional pain syndrome (CRPS) distinguished from chronic or phantom limb pain? Can something as simple as a fracture or blood drawing trigger this condition? Dr. Anne-Louise Oaklander, associate professor of neurology at Harvard Medical School, joins host Dr. Michael Greenberg to discuss the intricacies of neuropathic pain. Since CRPS is rare, at what point should a physician suspect CRPS, and can this condition be treated? 

Psychoanalysis, Dynamic Psychotherapy Make a Comeback

Hosted by: Lee Freedman Guests: Raymond Levy, John Stuart Ablon Psychoanalysis and dynamic psychotherapy have been criticized as too time-consuming, costly and even ineffective. Dr. Raymond Levy and Dr. Stewart Ablon, of the Psychotherapy Research Program at Massachusetts General Hospital, discuss their recent evidence-based research into these long-term therapies. What differentiates psychoanalysis and dynamic psychotherapy from other types of therapy, and are these therapies more effective for specific disorders? Dr. Lee Freedman hosts.

Sensation and the Brain: Case Study of an Itch

Hosted by: Michael Greenberg Guest: Anne Louise Oaklander An HIV-positive patient developed shingles. After the shingles healed, this patient began experiencing a very severe unremitting itch, which caused her to scratch through her own skull while sleeping one night. How is this possible, and what are the mechanics of itch that would allow a patient to feel no pain from scratching? Dr. Anne Louise Oaklander, associate professor of neurology at Harvard Medical School, reveals the pathophysiology of neurological itch. Is itch really just low-level firing of pain neurons, or is itch entirely distinct? Dr. Michael Greenberg hosts.

Migraines and Beyond: Narcotic Therapy and Pain Control

Hosted by: Mark Nolan Hill Guest: Joel Saper Many physicians today feel overburdened by the task of pain management. The current state of pain management stands in sharp contrast to years past, when our options were once relatively limited in the treatment of pain associated with headaches and other ailments. When is it appropriate to prescribe narcotics, if at all, for these conditions? Dr. Joel Saper, director of the Michigan Head Pain and Neurological Institute in Ann Arbor, Michigan, recounts how physicians' sensitivities have changed over the years. Are we now too sensitive to pain control? Dr. Mark Nolan Hill hosts.

Insulin Resistance and the Risk of Ischemic Stroke

Hosted by: Maurice Pickard Guest: Tatjana Rundek Hundreds of millions of people may have insulin resistance worldwide. What is the connection between insulin resistance and the risk of ischemic stroke? Dr. Tatjana Rundek, associate professor of neurology and director of the clinical translational research division in the department of neurology of the Miller School of Medicine at the University of Miami, Florida, discusses her research on the risk of developing ischemic stroke among non-diabetic patients with insulin resistance with host Dr. Maurice Pickard. How can lipid-lowering medications help reduce the risk of stroke for non-diabetic patients with insulin resistance, and are any other ...

The Role of Neurosurgery for Patients With Refractory Depression

Hosted by: Leslie P. Lundt Guest: Aviva Abosch Increasingly, depression is viewed a systems-level disorder. For patients who are refractory to the all traditional therapies, surgery on the brain may be answer. What are the benefits, and how is psychosurgery different than it was 50 years ago? Dr. Leslie Lundt is joined by Dr. Aviva Abosch, director of the Epilepsy and Functional Neurosurgery Program, and assistant professor in the department of neurosurgery, at the University of Minnesota Medical School in Minneapolis.

Benefits of Prazosin Use for PTSD Patients

Hosted by: Lee Freedman Guest: Murray Raskind The sleep disruptions and irritability that often affect patients with post-traumatic stress disorder (PTSD) can be challenging to treat with traditional psychotherapy or pharmacologic treatments. Host Dr. Lee Freedman welcomes Dr. Murray Raskind, professor and vice-chairman in the department of psychiatry and behavioral sciences at the University of Washington School of Medicine, to discuss the benefits of using prazosin to treat PTSD symptoms.  

Improving Physician Training in Addiction Medicine

Hosted by: Mary Leuchars Guest: Daniel Alford Current research from Boston Medical Center indicates that education in addiction medicine among American medical students and residents is largely inadequate. What is being done to ensure that patients at risk receive optimal medical care from appropriately trained personnel? Joining host Dr. Mary Leuchars is Dr. Daniel Alford, associate professor of medicine and director of Chief Resident Immersion Training in Addiction Medicine section of general internal medicine at Boston University School of Medicine. The topic of discussion is how to expand training in addiction medicine for young medical professionals, assessing the methods developed at B...

Non-Invasive Brain Stimulation to Treat or Cure Disease

Hosted by: Bruce Bloom Guests: Kurt Kaczmarek, Yuri Danilov, Mitch Tyler A number of illnesses are caused by central nervous system damage. Can a new method of non-invasive brain stimulation treat or cure disease? Join host Dr. Bruce Bloom as he discusses non-invasive neuromodulation of the central nervous system with senior scientists Dr. Kurt Kaczmarek and Dr. Yuri Danoliv, and Mitch Tyler, from the Tactile Communication and Neurorehabilitation Laboratory at the University of Wisconsin-Madison.