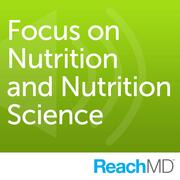 Bariatric Surgery and a Baby on Board?

Hosted by: Lauren Streicher Guest: Coleen Kelly More than 150,000 obese American people undergo bariatric surgery annually. Many of these patients are women who will become pregnant. Dr. Colleen Kelly, a gastroenterologist at Women and Infants Hospital in Providence, Rhode Island, joins host Dr. Lauren Streicher to discuss this growing patient population. The two discuss which surgical option is best for a woman who wants to conceive, along with nutritional guidlines, complications, and of course the health of the baby.

Treating Obese Women

Hosted by: Lisa Mazzullo Guest: Emily Merrill Imagine going into a doctor's office, putting on a gown and finding that it won't wrap around your body. Or, having your blood pressure taken when the cuff doesn't fit around your arm. These are just a few of the problems obese women deal with as medical patients. Dr. Emily Merrill, department chair for nurse practitioner studies at Texas Tech University in Lubbock, Texas, discusses with host Dr. Lisa Mazzullo the challenges, stigmas and frustrations associated with treating obese women. They also discuss the attitudes and perceptions of doctors, medical students and nurses when it comes to treating overweight women.

Ketogenic Diet for Refractory Epilepsy: Beyond Anecdotes

Hosted by: Jennifer Shu Guest: Douglas Nordli The ketogenic diet has been used as a therapy for refractory epilepsy in children since the 1920's. It was only recently, however, that a randomized, controlled study confirmed it to be effective in reducing seizures. Is there a role for the ketogenic diet as first-line therapy for epilepsy? Which patients stand to benefit the most from this diet, and what are some of its potential adverse effects? Dr. Douglas Nordli, associate professor of neurology and pediatrics at Northwestern University's Feinberg School of Medicine, and the Lorna S. and James P. Langdon Chair of Pediatric Epilepsy, offers details on this trial and explores mechanisms throug...

The Battle of the Bulge: Losing Weight and Keeping it Off

Hosted by: Mimi Secor Guest: Christine Kessler America has a weight problem. Billions of dollars are spent every year in the pursuit of weight loss, often without success. And it is one of the most frequently addressed health concerns addressed by patients and their health care providers. What tips can you provide your patients to help them lose weight and keep it off? Nurse Practitioner Christine Kessler, a certified practitioner in advanced diabetes management at a large teaching medical center, joins host Mimi Secor to discuss the changes in our food and eating habits that have contributed to an obesity epidemic.

Ketogenic Diets: An Effective Therapy for Brain Cancer?

Hosted by: Bruce Bloom Guest: Thomas Seyfried Caloric restricted ketogenic diets have become a standard of care in epilepsy. Join host Dr. Bruce Bloom and his guest, Dr. Thomas Seyfried, professor of biology at Boston College and associate editor of the Journal of Nutrition and Metabolism, as they talk about the lab and mouse research that is pointing to caloric restricted ketogenic diets for brain cancer therapy.

A Closer Look at the Health Claims Behind Berries

Hosted by: Cathleen Margolin Guest: Gary Stoner Reports on the medicinal properties of foods are often of interest to the general public, with the hope of finding or maintaining better health through proper nutrition. For many years, the relationship between the consumption of berries and cancer prevention has been studied in lab animals, with results from these scientific studies interpreted for their potential applications in daily life. What does current research tell us about the potency of raspberries, blueberries and other berries toward preventing cancer and can we yet issue any practical indications for humans? Dr. Gary Stoner, professor emeritus in the division of hematology and onc...

Addressing the Rise in Pediatric Kidney Stones

Hosted by: Jennifer Shu Guest: Bruce Slaughenhoupt Once considered to be a problem of adulthood, kidney stones are being more regularly documented in children as young as age five. What factors are responsible for the increasing prevalence of this condition, and what can we do to reverse this emerging pattern of childhood kidney stones? Dr. Bruce Slaughenhoupt, assistant professor of urology and co-director of the pediatric kidney stone clinic at the University of Wisconsin School of Medicine, evaluates the clinical implications of this trend with host Dr. Jennifer Shu.

Substance Abuse, Obesity, and Bipolar Disorder

Hosted by: Leslie P. Lundt Guest: Roger McIntyre Substance abuse, obesity and bipolar disorder are major public health problems. They frequently co-occur, but what is the relationship between substance abuse and obesity in bipolar disorder? Dr. Roger McIntyre, associate professor of psychiatry and pharmacology at the University of Toronto and head of the Mood Disorders Psychopharmacology Unit at the University Health Network, Toronto, Canada, joins host Dr. Leslie Lundt to discuss his surprising research findings.

Diets and Food Selections of the Nutritionists

Hosted by: Amy Hendel Guest: Ruth Frechman Does the word dash mean 'diet' to you, or a quick run? Does "Mediterranean" describe your last vacation destination, or a heart-healthy diet? Host Amy Hendel welcomes Ruth Frechman, registered dietician and spokesperson for the American Dietetic Association, to discuss a nutritionist's take on diets and food choices that can benefit your patient population.

Promising Peanut Immunotherapy Studies

Hosted by: Lee Freedman Guest: Wesley Burks Peanut allergy is an increasing public health concern in the United States. Children with peanut allergy may remain allergic for life, unlike children with more often outgrown allergies to milk or egg. Dr. Wesley Burks, professor and chief of the division of pediatric allergy and immunology at Duke University Medical Center, describes recent success with peanut immunotherapy in a few groups of children. Do these studies provide hope for all patients with peanut allergy, including adults? Dr. Lee Freedman hosts.

Healthy Lifestyle Habits for Families

Hosted by: Lisa Dandrea Lenell Guest: Amy Hendel We know that high rates of obesity in children is a serious problem in the United States. What is a whole-family approach? And how do adult nutrition strategies differ from what works for children? How can parents and kids work together to make the entire family eat healthier and exercise? PA Amy Hendel, medical and lifestyle reporter and author of the book The 4 Habits of Healthy Families, joins host Lisa Dandrea Lenell to discuss her approach to getting families focused on making healthy lifestyle decisions when it comes to nutrtition and exercise. They also talk about how practitioners can encourage their patients to make positive changes i...

Weighing the Adverse Effects of Fructose vs. Glucose

Hosted by: Larry Kaskel Guest: Kimber Stanhope Which is worse: fructose-sweetened drinks or glucose-sweetened drinks? For some time, we have lacked consensus on the degree of punishment our bodies take from drinks sugared by these common saccharines. For now, fructose may again be wearing the crown, scoring unhealthy points in abdominal adiposity, and triglyceride and LDL levels, among other categories. Nutritional biologist Dr. Kimber Stanhope, from the University of California, Davis, joins host Dr. Larry Kaskel to shed some new light on this enduring debate. The lead author of a recent study published in the Journal of Clinical Investigation on the consumption of fructose-sweetened and gl...