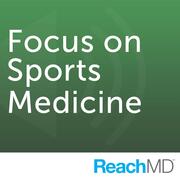 The Battle Continues Against Pharmacological Cheating in Sports

Hosted by: Bruce Japsen Guest: Gary Wadler Even after steroids scandals in Major League Baseball and more than 30 athletes were withheld from the winter Olympics in Vancouver for breaking anti-doping rules, why do athletes still engage in pharmacological cheating? The latest concern among sport officials is a new erythropoietin called Hematide, still in investigate trials. Dr. Gary Wadler, chairman of the World Anti-Doping Agency's Prohibited List and Methods Sub-Committee, talks to host Bruce Japsen about the never-ending battle against the abuse of pharmacology in order to enhance athletic ability.

Insulin-Like Effects on Exercising Muscles

Hosted by: Larry Kaskel Guest: Laurie Goodyear Dr. Laurie Goodyear, a senior investigator and head of the section on metabolism at the Joslin Diabetes Center in Boston, discusses with host Dr. Larry Kaskel how exercise impedes the development of type 2 diabetes. Tune in to hear the implications of Dr. Goodyear's research on exercise and how it works to promote the uptake of glucose into muscles. Could an exercise pill mimic the exercise-activated glucose uptake?

Knee Resurfacing: Another Option for Early Osteoarthritis?

Hosted by: Mark Nolan Hill Guest: Anthony Miniaci Early arthritis of the knee is a frustrating and painful condition, especially for our more active patients. Some will begrudgingly accept the end of their adult sports league careers, others will be less inclined to hang up their sneakers. In this case, depending on the severity of the condition, there could be several procedural options, including a new arthroscopic resurfacing technique for those with less severe arthritis: could this be the quickest route back to the playing field? Dr. Anthony Miniaci, executive director of Cleveland Clinic Sports Health and one of the developers of this new procedure, explains why this procedure could be...

Strength Training for Children?

Hosted by: Bill Rutenberg Guest: Paul Stricker We regularly field questions on this topic: Is there an appropriate age for young patients to begin a strength training regimen? Can they use machines, or free weights? Should they work on muscle tone, or bulk? What are the risks? Dr. Paul Stricker, team physician for the 2000 US Olympic swim team in Sydney, evaluates gender patterns, contraindications and prehabilitation benefits of pediatric strength training programs. Dr. Bill Rutenberg hosts.

Addressing Shoulder Injuries in Swimmers

Hosted by: Mary Leuchars Guest: Scott Rodeo Swimmers rely heavily on the stability and flexibility of their shoulders to maintain optimum performance. At times the line between joint laxity and instability can be difficult to assess. What sorts of injuries do swimmers incur around the shoulder joint, and what are the latest treatment techniques available? Guest Dr. Scott Rodeo, Professor of Orthopedic Surgery at Weill Cornell Medical College and Co-Chief of the Sports Medicine and Shoulder Service at The Hospital for Special Surgery, speaks on both professional and personal athletic experiences to address this clinical challenge. Hosted by Dr. Mary Leuchars. 

Elite Soccer: Preventing Injury to the Lower Extremities

Hosted by: Sherwin Ho Guest: Riley J. Williams III Muscle strength and flexibility are the best defense against lower extremity soccer injuries. Dr. Riley Williams, associate professor of orthopedic surgery at Weill Medical College in New York and medical director for the New York Red Bulls professional soccer club, tells host Dr. Sherwin Ho why Pilates is the preferred off season strength training method. In the second half of the interview they discuss the prevention, diagnosis and correction of hip injuries.  When is surgery necessary to get the player back in the game?

Naprapathy to Increase Speed, Reduce Injury

Hosted by: Michael Greenberg Guest: James Kearns With sport specialization logically comes sport-specific training. But does increased functionality always result from simply increasing muscle strength? Dr. James Kearns, naprapath, member of the American Naprapathic Association, and triathlete from Woodstock, Illinois, joins host Dr. Michael Greenberg to illustrate naprapathy as the biomechanical solution to improve speed, stamina, and reduce injury in athletes.

How Type 1 Diabetics are Excelling in Sports

Hosted by: Maurice Pickard Guest: Larry Deeb Dr. Larry Deeb, past president of medicine and science of the American Diabetes Association and clinical professor of medicine at the University of Florida College of Medicine, tells host Dr. Maurice Pickard how type 1 diabetic athletes have been able to maintain performance levels of excellence. Improvement of monitoring and insulin delivery systems allows control of glucose levels that could have only been imagined 25 years ago.

The Invention of Aerobics

Hosted by: Leslie P. Lundt Guest: Kenneth Cooper In 1968 Dr. Kenneth Cooper introduced a new word and a new concept to the world – aerobics. How did this track star from Oklahoma become one of the most loved and well-known names in American medicine? Host Dr. Leslie Lundt welcomes Dr. Cooper to discuss his long and storied career in medicine.

Soccer Injuries and How to Treat Them

Hosted by: Sherwin Ho Guest: Riley J. Williams III The sports hernia is one of the most difficult injuries to diagnose and treat in elite soccer players. Join host Dr. Sherwin Ho as he talks with Dr. Riley Williams, associate professor of orthopedic surgery at Weill Medical College and medical director for the New York Red Bulls professional soccer club, about the types of injuries seen most often in world class soccer players. How does the sports hernia differ from the pubic hernia? What are the treatments that get players back on the field more quickly? Join us to learn more about treating and preventing muscle tears, groin and hamstring pulls. Also hear about what treatment may look like ...

Cartilage Repair Strategies of Today and Tomorrow

Hosted by: Sherwin Ho Guest: Riley J. Williams III The latest cartilage repair strategies can restore cartilage in the knees of athletes who one time would have had their career ended by their injuries. Dr. Riley Williams, associate professor of orthopedic surgery at Weill Medical College and director of the Institute for Cartilage Repair at the Hospital for Special Surgery, both in New York, talks with host Dr. Sherwin Ho about different techniques for repairing cartilage. What are the trade-offs between procedures that use the patient's own tissue, donor tissue, or biologics? Find out how today's autologous chondrocyle implantation procedure provides better results than its predecessors, a...

Chronic Traumatic Encephalopathy in Elite Athletes

Hosted by: Mark Nolan Hill Guest: Ann McKee Many elite athletes dedicate their lives to sport. In a high-impact game like football, the physical toll of this dedication can be devastating. One example of this is chronic traumatic encephalopathy, a form of brain damage most commonly linked to boxing. Now, a group of pro football players and other athletes are promising to post-humously donate their brains for research on this condition. Dr. Ann McKee, associate professor of neurology and pathology, and co-director of the Center for the Study of Traumatic Encephalopathy at Boston University School of Medicine, where this research will be conducted, joins host Dr. Mark Nolan Hill to explain the...

Sports Nutrition, Supplements & Anabolic Steroids

Hosted by: Bill Rutenberg Guest: Paul Stricker The drive to be the best in sports often draws young athletes to enhance and improve their performance using supplements and anabolic steroids. Dr. Paul Stricker, board certified in both pediatrics and sports medicine, explains how anabolic steroids work and their adverse effects. Dr. Stricker says that young athletes can actually make great strides with a healthy diet and a good nutritionist. Join host Dr. Bill Rutenberg to find out how you can coach your pediatric patients on using optimal nutrition to improve performance.

Diagnosing Non-Arthritic Hip Pain in Athletes

Hosted by: Mary Leuchars Guest: Brian Kelly In sports medicine, the hip has traditionally received less attention from physicians than other joints. What are the types of non-arthritic hip pain that clinicians need to recognize in order to make accurate diagnoses for both recreational and professional athletes? Dr. Brian Kelly, assistant professor of orthopedic surgery at the Weill Medical College of Cornell University and attending physician at the Hospital for Special Surgery in New York, examines this issue from two vantage points: as clinician researcher, and as team physician for the NFL's New York Giants. Dr. Mary Leuchars hosts.  

Issues in Care of 'Masters Athletes'

Hosted by: Bruce Japsen Guest: Vonda Wright Injury prevention can be a challenge even for athletes in their teens and 20s. But what about the older 'masters athlete'? Dr. Vonda Wright, head of sports medicine at the University of Pittsburgh Medical Center, tells the host Bruce Japsen how physicians can advise their patients to prevent injuries, particularly if they are older so-called masters athletes.

The Draw for PAs in Sports Medicine

Hosted by: Lisa Dandrea Lenell Guest: George Collins Over ten percent of all physician assistants work in orthopedics, and the number continues to grow. So why is this such a popular career choice? George Collins, chief physician assistant and PA director for Orthocarolina in Charlotte, North Carolina, discusses with host Lisa Dandrea Lenell why PAs are drawn to athletics, what it takes to build a career in sports medicine and how to get involved with a sports team in your area.

Hypertrophic Cardiomyopathy: What to Know, and What to Do

Hypertrophic cardiomyopathy (HCM) is the leading cause of sudden death in young athletes. Joining host Dr. Michael Greenberg to discuss HCM is Dr. Martin Maron, director of the Hypertrophic Cardiomyopathy Center and co-director of cardiac MRI and CT at Tufts Medical Center. As an imaging specialist, Dr. Maron utilizes cardiac MRI and cardiac CT for the evaluation and treatment of patients. Discussing all aspects of HCM, Dr. Maron and Dr. Greenberg address this most common of all genetic cardiac diseases (occurring in 1/500 individuals), invasive and non-invasive treatment, and implications for HCM patients involved in sports.

Pediatric Sports Injuries

Hosted by: Sherwin Ho Guest: Nicola Maffulli Dr. Nicola Maffulli, professor and chair of trauma and orthopaedic surgery at the Keele University School of Medicine in Staffordshire, England, joins host Dr. Sherwin Ho to discuss pediatric sports injuries. Their discussion includes the causes and treatments for the most common sports injuries, including stress fractures, extreme hyper extension, back injuries, bone edema, and wrist and elbow injuries.