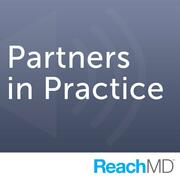 The Menopausal Patient: Clinical Pearls for Discovering and Managing Health Issues

Hosted by: Mimi Secor There are approximately 55 million women of menopausal age in the US. In fact, about 6,000 women reach menopausal age every day. For many, the spectrum of physical changes and their associated impacts on daily life aren't always anticipated or well understood. Clinicians of all levels have unique opportunities to provide guidance and treatment options for patients experiencing more severe effects of menopause; however, they don't always know what to ask, or how to ask it. To address this knowledge gap, host Mimi Secor welcomes Barbara Dehn, popularly known as Nurse Barb, a practicing Women's Health Nurse Practitioner, award winning author, and a nationally recognized he...

The Practice That Wister Built: An NP's Rural Arizona Practice

Hosted by: Mimi Secor Guest: Kirsten Wister After years working in clinical practice in rural Arizona, NP Kirsten Wister had a vision for her own practice that would allow her to offer integrative medicine and treat poor and needy patients. Like some other rural states in the US, the state of Arizona allows NPs to run a practice without a physician's oversight, as well as admit patients to some acute and sub-acute facillities, and prescribe medication. She and host Mimi Secor talk about how she opened her practice in Sierra Vista, 75 miles south of Tucson, in March 2011, and the patients who were invested in having this practice in the community to the extent that they staffed it voluntarily...

Getting a PA Job: Interviewing 101

Hosted by: Lisa Dandrea Lenell Guest: Robert M. Blumm Even in times of economic recession, the job outlook for physician assistants is very good. Money Magazine recently ranked PA as the second best job in the country, and US News and World Report ranks PA as the top career in America. However, like most jobs, there is still increased competition for employment. PA Bob Blumm, surgical assistant and distinguished fellow of the AAPA, talks with host Lisa Dandrea Lenell about what you need to do to get prepared for your next job interview.

Everything Below the Belt: The Women's Health Foundation's Pelvic Health Mission

Hosted by: Mimi Secor Host Mimi Secor welcomes Women's Health Foundation founder and Executive Director, Missy Lavender, to talk about innovative ways to bring women into pelvic health programs across the U.S. Through her foundation, Ms. Lavender helps address issues of ignorance and intimidation that often pervade both patient and medical professional circles when it comes to gynecological and bladder health maintenence.    

How to Start a Pelvic Health Program

Hosted by: Mimi Secor Guest: Helen Carcio Mimi Secor is joined by Nurse practitioner Helen Carcio, Associate Professor in the Graduate School of Nursing at the University of Massachusetts in Amherst. Director of the Health and Continence Institute in South Deerfield, Massachusetts. Ms. Carcio trains doctors and advanced practice clinicians in how to set up community based continence centers. 

The Menace of Multitasking in Clinical Practice

Hosted by: Mimi Secor Modern clinical practice places high value on the skill of multitasking. Yet recent date indicate that multitasking leads to increased error and decreased productivity. To better understand how multitasking impacts patient safety and personal well-being, host Mimi Secor welcomes Dr. Joanne Perron, Co-Chair of ACOG's District IX Committee on Physician Work-Life Balance. Dr. Perron lectures extensively on traditional and novel mindfulness practices to mitigate burnout among the medical community.

The Hidden Epidemic of Genital Herpes

Hosted by: Mimi Secor Guest: Terri Warren According to the Center for Disease Control and Prevention, one in six people in the US carries the herpes simplex type 2 virus. But herpes is not one of the sexually transmitted infections doctors routinely test for, and many doctors report that it's difficult to talk with their patients about this infectious disease. Nurse practitioner Terri Warren, owner and operator of Westover Heights Clinic, a private clinic specializing in sexually transmitted diseases in Portland, Oregon, joins host Mimi Secor to explain the risks and treatment of genital herpes and the most reliable tests for diagnosing patients.

Non-Invasive Body Contouring and Medical-Legal Issues in Cosmetic Medicine

Hosted by: Lisa Dandrea Lenell Guest: David Goldberg Non-invasive body contouring allows physicians to tighten skin without surgery. What are the different types of non-invasive body contouring procedures, and how have these procedures evolved? Dr. David Goldberg, clinical professor of dermatology and director of laser research at Mount Sinai School of Medicine in New York, medical director of Skin, Laser and Surgery Specialists of New York and New Jersey, and co-director of Sanctuary Medical Center in Boca Raton, Florida, talks about the ever-increasing roles of PAs and NPs in cosmetic medicine, and updates physician extenders on the latest developments in non-invasive body contouring and a...

How the VA System is Meeting the Healthcare Needs of Female Veterans

Hosted by: Mimi Secor Guest: Yvette Petti In the next five years, women will account for more than 10 percent of the veterans in the United States. The growing population of female soldiers has raised new challenges for government. Not only are women facing some of the same health issues as men, like depression and post traumatic stress disorder, but they are dealing with issues like sexual trauma, and the need for services such as mammograms and fertility counseling. Dr. Yvette Petti, adult nurse practitioner for the Department of Primary Care and Women's Wellness Services at the VA Medical Center in Battle Creek, Michigan, joins host Mimi Secor to discuss what the Veterans Administration i...

The Past and Future of the Nurse Practitioner Profession

Hosted by: Mimi Secor Guest: Loretta Ford In 1965, Dr. Loretta Ford, a pediatric nurse at the University of Colorado Medical Center, began to grow concerned about the patients in her community. She saw a need for improved healthcare delivery, especially in the growing number of rural and urban areas where primary pediatric physicians were lacking. Dr. Ford, renowned as the founder of the nurse practitioner field, joins host Mimi Secor to talk about the challenges and triumphs during the early years, and the state of the field in the 21st century.

The Correlation Between Diabetes, Weight, and Alzheimer's Disease

Hosted by: Mimi Secor Guest: Susan Scanland How can we limit the risk of Alzheimer's disease? New research suggests a correlation between obesity, type 2 diabetes and dementia. Susan Scanland, gerontological nurse practitioner, discusses this research with host Mimi Secor. She discusses how Alzheimer's, weight and waist size seem to be related, and how clinicians can help patients reduce their risk of Alzheimer's disease.

Treating Hypertriglyceridemia with Fish Oil

Hosted by: Lisa Dandrea Lenell Guest: Nguyen Park Almost 4 million people in the US have high triglycerides.  What can you do to help improve your patients' health? Nguyen Park, clinical assistant professor in the physician assistant studies program, at Wayne State University in Detroit, Michigan, joins host Lisa Dandrea Lenell to discuss the benefits of fish oil for treating hypertriglyceridemia. They also look at the risk factors, causes and other treatment options for this very common disease.

Seven Steps to Starting Your Own NP Practice

Hosted by: Mimi Secor Guest: Barbara Phillips Thousands of nurse practitioners across the country run their own practices. But for those who have never been self-employed, the challenges of starting their own business can seem daunting. Nurse practitioner Barbara Phillips, business coach, consultant and CEO of NP Choice, LLC, joins host Mimi Secor to discuss how to start your own business in seven steps, from the concept stage to the day you open your doors to patients.

On Paper: The Evolution of Medical Media

Hosted by: Lisa Dandrea Lenell Guest: Gary Falcetano As the medical publishing industry evolves, and journals expand into non-print new media, it's a good time to explore the function of medical journals in the professional lives of PAs and NPs. Will the experience of receiving a journal in the mail soon be a thing of the past? What do we get out of print media that we don't get online, and vice versa? And, in addition to clinical practice information, what can the engaged reader get out of the publications they read? PA Gary Falcetano, publisher of Clinician Reviews and Emergency Medicine, joins host Lisa Dandrea Lenell to discuss the relevance of PA/NP journals, their evolution in the 21st...

Legal Issues for NPs

Hosted by: Mimi Secor Guest: Julia Pallentino Though the number of malpractice suits involving nurse practitioners is extremely low compared to other medical providers, as the number of nurse practitioners increases, so does the number of malpractice suits. Nurse practitioner Julia Pallentino, a former medical malpractice attorney in Tallahassee, Florida, joins host Mimi Secor to explain what she calls the "4 C's" of reducing risk of a lawsuit— communication, caring, competance and charting.