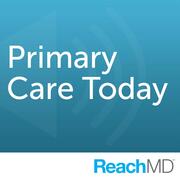 Ebola Virus: Controlling the Spread in Africa and the U.S.

Hosted by: Brian P. McDonough What are the differences in managing the Ebola virius in Africa versus the United States? It has been relatively controlled to date, but what are the major concerns in spreading? Host Dr. Brian McDonough welcomes special guest Dr. Kamar Adeleke, cardiologist in New Castle, Delaware, whose practice includes frequent travels to Nigeria where he teaches at affiliated medical schools. 

Why are We Still Spending So Much Money on Healthcare?

Hosted by: Brian P. McDonough Dr. Brian McDonough welcomes Charles Cleary, President and CEO of Leadership Outcomes, Inc, a healthcare management consulting firm. Mr. Cleary's specialty is in helping healthcare organizations defining outcomes to sustain the highest levels of medical & surgical quality care, patient engagement, satisfaction and retention. Their discussion centers on the ever-present mandate for higher quality care at greater efficiency and lower cost, and how individual practitioners and organizations alike can work to turn the seemingly impossible into reality.  

Primary Care for a New Age: Direct Care and Hybridized Practice Models

Hosted by: Brian P. McDonough Dr. Brian McDonough speaks with Larry Bauer, CEO of the Family Medicine Education Consortium (FMEC), a leading organization dedicated to the growth of family medicine and primary care nationwide. Mr. Bauer has spent over two decades helping connect those interested in improving the health of their community by strengthening family medicine/primary care services and medical education.

The Use and Misuse of Narcotic Pain Medication in Primary Care

Hosted by: Brian P. McDonough The most common reason for patients to visit healthcare providers at all levels is to treat pain. Yet in spite of this known trend, medical education woefully underemphasizes methods to approach the myriad of communicative, ethical, and procedural issues deeply entrenched in modern pain management. Here to shed more light on this complex subject with host Dr. Brian McDonough are Drs. Sean Yanchunas and Jeffrey Fudin. Dr. Yanchunas, Pharm.D, MBA, is Clinical Content Manager and Workflow Subject Matter Expert at Catholic Health East Hospital. Dr. Fudin is Clinical Pharmacy Specialist and Director of Pharmacy Pain Residency Programs at the Stratton Veterans Adminis...

Cancer Screening and Prevention: Bringing Primary Care Up to Speed

Hosted by: Brian P. McDonough Dr. Rhonda Sifri is an Associate Professor of the Department of Family and Community Medicine in the Sydney Kimmel Medical College at Thomas Jefferson University, Director of Reasearch in the Department, and Research Fellowship Director. Listen as Dr. Brian McDonough interviews Dr. Sifri on early diagnosis, prevention, and recommended screenings for cancer in primary care patients.

Legalization of Medical Marijuana: Dr. Kimberly Richter's Unique Perspective

Hosted by: Brian P. McDonough Dr. Brian McDonough interviews Dr. Kimberly Richter, a professor at University of Kansas Medical Center--Author of "Big Marijuana--Lessons from Big Tobacco" in the New England Journal of Medicine. The United States is divided over legalization of marijuana. Some of the points discussed include individual rights, tax revenue, medical effects, and social benefits and costs of marijuana legalization.

When Doctors 'Google' Their Patients

Hosted by: Brian P. McDonough "Doctors 'Google' their patients. In fact, the vast majority of physicians I know have done so... But it surprises me that more physicians don't pause and think about what it means for the patient-doctor relationship." This an excerpt by physician and author Dr. Haider Warraich from his New York Times article titled "When Doctors 'Google' Their Patients." Join host Dr. Brian McDonough for an interesting discussion on the ethical ramifications of this trending practice among clinicians.  

Deciphering Chronic Pain and Pain Medicine

Hosted by: Brian P. McDonough Primary care medicine is at the forefront for listening and responding to patients who suffer from chronic pain. Yet due to the myriad of potential causes and difficulty to treat, a regular office visit can become much more complex once a patient states he or she has pain. How do clinicians determine when the pain is physiologic vs psychologic in origin, and how can the potential for abuse of pain medicine be minimized? Host Dr. Brian McDonough speaks with Dr. Adrian Popescu to determine what clinicians can do to uncover these issues and properly address and manage pain symptoms. Dr. Popescu is an Assistant Professor of Clinical Physical Medicine and Rehabilitat...

Updates on Lyme Disease

Hosted by: Brian P. McDonough Roughly 300,000 Americans are diagnosed with Lyme disease each year. However, despite this surprisingly high incidence, Lyme disease doesn't always present in the same way and co-infections with other tick-borne illnesses frequently occur, complicating the diagnosis. Dr. Kathleen Spreen, author of the recently published Compendium of Tick-Borne Disease-A Thousand Pearls, shares insights on common clinical misconceptions about Lyme Disease as well as her experiences in life and practice which propelled the creation of this important resource.

Fractured: America's Broken Health Care System and What We Must Do to Heal it

Hosted by: Brian P. McDonough In America, we spend over 2.6 trillion dollars on health care each year, yet we rank 37th in the world for health care outcomes. Speaking on this and other stark revelations of American healthcare is Dr. Ted Epperly, author of the Fractured: America's Broken Health Care System and What We Must Do to Heal it. In this discussion, Dr. Epperly draws on his decades of experience as a family physician to identify the system s gaps and disparities and propose a compelling strategy to mend them, with the goal of creating an integrated, accessible, patient-centered approach to health and medicine.

Roles of the Behaviorist in Primary Care Practice

Hosted by: Brian P. McDonough This week, Dr. Brian McDonough welcomes Dr. Janelle von Bargen, Instructor at the University of Delaware and member of the Behavioral Medicine faculty for the Saint Francis Family Medicine Residency Program in Wilmington, DE. Their discussion centers on the perspectives of the Behaviorist in numerous facets of primary care practice, from psychiatric patient screening and treatment considerations to electronic health record utilization.    

Win, Lose, or Draw: Treating Sports Injuries in Primary Care

Hosted by: Brian P. McDonough Discussing ways in which general practitioners can "tackle" common sports injuries in practice is Dr. James Andrews, an orthopedic surgeon who practices in Birmingham, Alabama at the Andrews Sports Medicine & Orthopaedic Center. He also serves as the team doctor for Alabama, Auburn, and the NFL's Washington Redskins. Dr. Andrews is arguably the most renowned orthopedic surgeon in his profession for knee, elbow, and shoulder injuries; his roster of professional athlete patients has included Michael Jordan, Jack Nicklaus, Emmitt Smith, Charles Barkley, Robert Griffin III, Roger Clemens, and Brett Favre.

Physician Attitudes on Natural Family Planning

Hosted by: Brian P. McDonough Natural family planning (NFP), also called fertility awareness, is a method of birth control that does not use any drugs or devices. Despite gaining traction of late, there are varying attitudes and sentiments from the medical community toward this practice. Dr. Robert Motley, President of Medical Staff at Lehigh Valley Health Network, joins host Dr. Brian McDonough to describe this alternative approach and its respective advantages and disadvantages for patients.   Download and listen today!    

Voices of Experience: How To Speak About Medicine

Hosted by: Brian P. McDonough Joining Dr. Brian McDonough is Dr. Tom Linden, the Glaxo Wellcome Distinguished Professor of Medical Journalism at the University of North Carolina. Dr. Linden directs the Medical & Science Journalism Program, one of the nation's first master's programs in medical journalism. He is also the author of "The New York Times Reader: Health & Medicine," a compendium of more than 50 stories featuring condensed interviews with Times reporters and a how-to manual for aspiring medical and health reporters.

Pulse: Voices From the Heart of Medicine

Hosted by: Brian P. McDonough Pulse, an online magazine founded in 2008, uses stories and poems to tell the story of health care through the personal experiences of those who live it: patients, health professionals, students and caregivers. Joining Dr. Brian McDonough to speak about this creative outlet for reflecting on the giving and receiving of medical care is Dr. Paul Gross, Pulse's Editor-in-Chief and Assistant Professor in the Department of Family and Social Medicine at Albert Einstein College of Medicine. 

Controversies in Breast Feeding Education and Advocacy

Hosted by: Brian P. McDonough Dr. Brian McDonough welcomes Dr. Nancy Fan, practicing OB/GYN at Saint Francis Hospital in Wilmington, DE and current Chair of the School Health Committee for the Medical Society of Delaware, to discuss challenges and controversies surrounding breast feeding recommendations in maternity care practice. 

Supporting Better Infrastructure for Family Medicine Practitioners

Hosted by: Brian P. McDonough Why do only 7-8% of medical school graduates nationwide choose Family Medicine, and what can be done on both micro and macro levels to counter this disparaging trend for primary care practice? Dr. Richard Young, Director of Research and Associate Program Director at the JPS Family Medicine Residency Program in Fort Worth, TX, discusses this issue in detail. Hosted by Dr. Brian McDonough. 

IT Audits and Compliance in Medical Care

Hosted by: Brian P. McDonough Dr. Brian McDonough is joined by Torpey White, Director of the Governance, Risk and Compliance Group. Their discussion will focus on compliance, as well as how to utilize electronic technology in order to benefit your patients. Mr. White will also touch on the HIPAA privacy rule, accepting credit card payments from patients, and how to securely handle patient data. He will also share his opinion on how physicians can protect their practices, as well as their patients' confidential information.

OB/GYN in Primary Care and Medical Education

Hosted by: Brian P. McDonough Joining Dr. Brian McDonough to talk about the roles of obstetrics and gynecology in primary care and medical education is Dr. James Cosgrove, Chairman of OB/GYN at Saint Francis Hospital in Wilmington, DE. They will discuss the importance of OB/GYNs keeping their primary care colleagues informed of patient screenings, surgeries, and conditions in order to enhance the level of care. Dr. Cosgrove will also touch on admission to medical schools, the importance of understanding the business side of medicine, and future advances in OB/GYN care.

Big Data and Health Care

Hosted by: Brian P. McDonough Tune in to hear how Chip Cleary serves as an advisor to physicians and others about Healthcare and Business

Living with a Chronic Disease: The Patient's Perspective

Hosted by: Brian P. McDonough On this special program, Dr. Brian McDonough speaks with Chrissy McCoog and her father, Lou Antosh, about their collective experience in navigating a topsy-turvy healthcare system through the diagnosis, management, and followup of Chrissy's chronic kidney disease, Focal segmental glomerulosclerosis (FSGS). Ms. McCoog details her nearly 20-year path as patient, and the struggles and triumphs she has witnessed. Mr. Antosh also describes his parental point of view as central advocate for his daughter's health and wellbeing, and the public awareness of FSGS that they are both trying to spread through the nonprofit organization, NephCure.    

Quality Measurement and Improvement in Primary Care

Hosted by: Brian P. McDonough Dr. Brian McDonough welcomes Dr. Shoshanna Sofaer, Professor and Robert P. Luciano Chair of Health Care Policy at Baruch College in New York. Dr. Sofaer has a wide range of research interests: health care quality measurement and improvement; interventions to provide health care consumers with information to support them in choosing and using health care wisely; broad-based coalitions and partnerships to pursue community health improvement objectives; and innovative medical education programs to increase the extent to which physicians integrate biomedical knowledge with interpersonal skills in working with patients.

ENT Perspectives on Smell and Taste Sensory Deficits

Hosted by: Brian P. McDonough Discussing innovative ENT treatments on the horizon for patients who experience loss of taste and smell is Dr. Edmund Pribitkin, Professor of Otolaryngology-Head & Neck Surgery at Thomas Jefferson University.