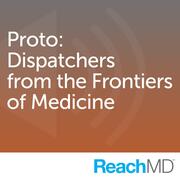 Evidence-Based Medicine

Hosted by: Bruce Bloom Guest: Steven Pearson Evidence-based medicine is a movement that assumes care will be better, safer, and more cost-efficient when physicians base clinical judgments on solid empirical science instead of clinical observation and experience. But who creates such guidelines, how good is the evidence underlying them— and why are these guidelines more important than ever? And are data and intuition mutually exclusive? Guest Dr. Steven Pearson, founder and president of the Institute for Clinical and Economic Review at Massachusetts General Hospital and an expert in the area of evidence-based medicine, joins host Dr. Bruce Bloom to discuss art and evidence in medicine.

Repurposing Drugs

Hosted by: Bruce Bloom Guests: Frances Toneguzzo, David Borsook The discovery of a new use for a failed or existing drug has often been entirely serendipitous: A drug in development to treat angina failed, but became famous as Viagra when some of the test subjects reported interesting side effects. There are other notable examples, and now scientists are beginning to repurpose drugs in a more systematic way. How is drug repurposing research carried out, why is it important, and what are the hurdles to bringing these new uses to market? Hosted by Dr. Bruce Bloom.

Love It or Hate It: Changing Evidence Regarding Hormone Therapy

Hosted by: Bruce Bloom Guest: Isaac Schiff In the 80-year history of hormone therapy, it has been alternately embraced and rejected. Case in point: the original term, hormone replacement therapy, came to be seen as highlighting a negative state, and was changed to simply hormone therapy. Why has the pendulum swung so frequently back and forth? What is the latest "timing hypothesis," and will it again change our evaluation of hormone therapy? Host Dr. Bruce Bloom explores the studies and new thinking, the benefit for bone density, the risk of breast cancer, and more, with Dr. Isaac Schiff, chief of the Vincent Obstetrics and Gynecology Service at Massachusetts General Hospital and the Joe Vin...

When the Drug Fits: Examining Targeted Cancer Therapy

Hosted by: Bruce Bloom Guest: David Fisher Imatinib mesylate was initially approved for chronic myeloid leukemia. It has also been used against gastrointestinal cancer and melanoma. What are the implications of broadening the application of this targeted cancer drug for the way that cancers are diagnosed and classified, and what will the impact be on clinical trial design? Are we getting closer to the end of tumor-typing by location?