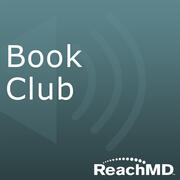 The Power of Habit

One of the age-old questions on human behavior is why we do the things we do. Are our habits ingrained, and if so, how do we break the behavioral cycles they produce? Investigating these and other questions is Charles Duhigg, author of The Power of Habit, whose work takes readers to the thrilling edge of scientific discoveries that explain why habits exist and how they can be changed. Hosted by Dr. John Russell.

The Panic Virus: The True Story Behind the Vaccine-Autism Controversy

In 1998 Andrew Wakefield, a British gastroenterologist with a history of self-promotion, published a paper with a shocking allegation: the measles-mumps-rubella vaccine might cause autism. The media seized hold of the story and, in the process, helped to launch one of the most devastating health scares ever. Yet despite the numerous studies that failed to find any link between childhood vaccines and autism, it has since been popularized by media personalities, and declining vaccination rates have led to outbreaks of deadly illnesses like Hib, measles, and whooping cough. In The Panic Virus: The True Story Behind the Vaccine-Autism Controversy, author Seth Mnookin draws on interviews with par...

Flu: The Story Of The Great Influenza Pandemic of 1918 and the Search for the Virus that Caused It

500,000 Americans died over a 6 week period; is this the latest thriller from Hollywood, or a piece of American history? Joining host Dr. John Russell to elaborate is Gina Kolata, acclaimed reporter for The New York Times and author of Flu: The Story Of The Great Influenza Pandemic of 1918 and the Search for the Virus that Caused It. In Flu, Ms. Kolata unravels the mystery of this lethal virus. From Alaska to Norway, from the streets of Hong Kong to the corridors of the White House, Kolata tracks the race to recover the live pathogen and probes the fear that has impelled government policy ever since. A gripping work of science writing, Flu addresses the prospects for a great epidemic's recur...

Final Exam: A Surgeon's Reflections on Mortality

When Dr. Pauline Chen began medical school, she dreamed of saving lives. What she could not predict was how much death would be a part of her work. Almost immediately, she found herself wrestling with medicine's most profound paradox-that a profession premised on caring for the ill also systematically depersonalizes dying. Drawing from her authored work, Final Exam, Dr. Chen describes the course of her education and practice as she struggled to reconcile the lessons of her training with her innate sense of empathy and humanity. Hosted by Dr. Maurice Pickard.

Surgeon in Blue: Jonathan Letterman, the Civil War Doctor Who Pioneered Battlefield Care

Dr. Maurice Pickard welcomes author Scott McGaugh to discuss the subject of his book "Surgeon in Blue: Jonathan Letterman, the Civil War Doctor Who Pioneered Battlefield Care." Through their discussion, listeners will discover how one lone surgeon, Jonathan Letterman, reshaped military medicine over the course of four major Civil War battles and a single year. Letterman, confronted by thousands of wounded lying abandoned on the battlefield, a sickly and malnourished Union army, and obscenely filthy military camps, took steps that make battlefield survival possible for our soldiers today.

God's Hotel: a Doctor, a Hospital, and a Pilgrimage to the Heart of Medicine

San Francisco's Laguna Honda Hospital is the last almshouse in the country, a descendant of the Hotel-Dieu (God's Hotel) that cared for the sick in the Middle Ages. Ballet dancers and rock musicians, professors and thieves - "anyone who had fallen, or, often, leapt, onto hard times" and needed extended medical care - ended up there. Dr. Victoria Sweet ended up there herself, as a physician. And though she came for only a two-month stay, she remained for twenty years. God's Hotel tells the story of a hospital, which - as efficiency experts, politicians, and architects descended, determined to turn it into a modern "health care facility" - revealed its truths about the cost and value of caring...

Rabid: A Cultural History of the World's Most Diabolical Virus

A maddened creature, frothing at the mouth, lunges at an innocent victim and, with a bite, transforms its prey into another raving monster. It's a scenario that underlies our darkest tales of supernatural horror, but its power derives from a very real virus, a deadly scourge known to mankind from our earliest days. In this fascinating exploration, journalist Bill Wasik and veterinarian Monica Murphy speak with host Dr. John Russell about the history, science, and cultural mythology of rabies as described in their book "Rabid."

The Road Back: A Journey of Grace and Grit

Matthew Miller had just pedaled up a mountain pass. He was 20, a member of the University of Virginia triathlon club, so fit his resting pulse was 42! He was on top of the world in so many ways, in love, with dreams of attending medical school. And then, cycling along the Blue Ridge Parkway in Virginia, tragedy struck. The real story is not what happened, but what happened after. Host Dr. John Russell is joined by Pulitzer Prize winning journalist Michael Vitez to share the humbling story of Matt's survival and recovery. The author first chronicled Matt Miller's story for his newspaper, The Philadelphia Inquirer. The response from readers was so overwhelming - and Matt's continued recovery s...

Revolution In Mind: Freud's Beginnings and the Creation of Psychoanalysis

Sex, conflict, ids and egos - our guest today has authored "The Revolution in Mind: The Creation of Psychoanalysis" which instructs us in the history of this movement and how innovators like Freud and Jung can be viewed through the lens of their cultural times. Host Dr. Leslie Lundt welcomes the Director of the Institute for the History of Psychiatry at Cornell Weill Medical College, George Makari, MD to discuss his latest book.