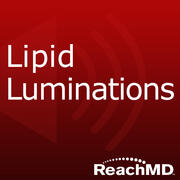 Changing Nutritional Needs Throughout the Lifetime

On this new edition of Lipid Lumoinations, host Dr. Alan Brown welcomes Dr. Rebecca Reeves, adjunct Assistant Professor of The University of Texas School of Public Health. Dr. Reeves will discuss the guidleines for children and adolescents as recommended by the Dietary Guidelines Advisory Committee. and review the nutrition guidelines for adults from the  AHA, Dietary Guidelines for Americans 2010, and ATP III Therapeutic Lifestyle Change.

Understanding Why Patients Discontinue Statin Therapy

Statins play a critical role in reducing the risk of heart disease. Not only are the benefits greatly appreciated by both physicians and patients, the majority of statins are also well tolerated. Despite this, many patients discontinue statin therapy against medical advice, oftentimes without notifying their doctors. For this reason, the National Lipid Association embarked on a study that used internet surveys to determine why patients discontinue their statins. This was called the USAGE Study, and its results are the subject of this discussion. Host, Dr. Alan Brown welcomes Dr. Jerome Cohen, emeritus professor of Internal Medicine at St. Louis University School of Medicine.

Fish Oils: Are They Still Cardioprotective?

Host Dr. Alan Brown welcomes Dr. William "Bill" Harris on an important discussion facing our colleagues and ptients- "Are Fish Oils still cardioprotective?". Dr. Harris will address the recent randomized trials, how the trials differ from those done in the 1990s, and how clinicians should utlize the information in treating their patients. Dr. William "Bill" Harris holds a PhD in Nutritional Biochemistry from the University of Minnesota. His research has focused on human lipid and lipoprotein metabolism, especially as they are affected by omega-3 fatty acids. He has been the principal investigator on 5 omega-3 related NIH grants, and since 2004 has been evaluating the RBC "omega-3 index" as a...

Fat, Exercise and Cholesterol

Host Dr. Alan Brown discusses fat, exercise and cholesterol with Dr. Harold Bays, medical director and president of Louisville Metabolic and Atherosclerosis Research Center, an independent research center. They look at the properties of adipose tissue — what Dr. Bays calls adiposopathy, or "sick fat." Dr. Bays says that fat cells are very active in terms of helping determine the metabolic rate and subject to dysfunction. They discuss how the location of fat cells and gender of the patient may cause differential problems and may contribute to arteriosclerosis, the effect of exercise on fat and cholesterol, and what kind of exercise is best for overweight patients.

Cardiometabolic Consequences of Sitting Time

Host Dr. Alan Brown welcomes Dr. Marc Hamilton, Professor at Pennington Biomedical Research Center in Baton Rouge, LA. Their convesation focuses on the cardiometabolic consequences of lengthy sitting times, such as in people with "desk job careers."

Coronary CT Angiography

This program reviews the guidelines for determining which patients should receive coronary CT angiography (CCTA), highlights the differences between CCTA and coronary calcium testing, and explores the overall radiation risk of serial CCTA. Dr. Alan Brown talks to guest Dr. Seth Baum, expert on electrophysiology, interventional cardiology, coronary CT angiography, and clinical lipidology, and a founding member of the Society for Cardiovascular CT.

Underrecognition of Diabetes in Cardiology Practice

Joining Dr. Alan Brown is Revathi Balakrishnan, MD, MPH, a general cardiology fellow at NYU and winner of the NLA Young Investigator Competition. Dr. Balakrishnan's research, titled "Prevalence of unrecognized prediabetes, diabetes and metabolic syndrome in patients undergoing non-urgent PCI," found that nearly 1 out of every 10 patients admitted to the NYU cardiac catheterization lab had diabetic hemoglobin A1c levels (6.5 and over) without a prior diagnosis of diabetes. An even larger proportion had prediabetes (57%) and metabolic syndrome (54%). Put another way, only 30% of the patients undergoing PCI had a normal glycemic status on admission. Drs. Balakrishnan and Brown reflect on these ...

Non-pharmacologic Approaches to the Metabolic Syndrome and Diabetes

Why is metabolic syndrome so important if it's not a disease? What have we learned from clinical trials about treating metabolic syndrome with lifestyle and/or drugs? And, what hurdles does the clinician face in trying to improve metabolic syndrome variables in the individual patient? Join Host Dr. Alan Brown as he welcomes Dr. Neil J Stone who will answer these questions and more. Dr. Stone is the Bonow Professor of Medicine at The Feinberg School of Medicine of Northwestern University and Distinguished Physician and Medical Director of the Vascular Center of the Bluhm Cardiovascular Institute of Northwestern Memorial Hospital in Chicago, Illinois.

Diet Controversies in Lipid Lowering & Cardiovascular Disease Prevention

Given that approximately one third of Americans currently have some degree of metabolic syndrome, host Dr. Alan Brown discusses the very pertinent topics of food intake, prevention, lowering lipids, and related diet issues with dietician Mary Felando. They discuss what an appropriate diet is, how physicians should react when there are changes in nutritional guidelines, and the relative importance of saturated and other dietary fats.

The Importance of Omega-3 Fatty Acids

What are the differences among fish-based omega-3s, plant-based omega-3s, and supplements? Find out what the recommendations are for individuals without known cardiovascular disease, as host Dr. Alan Brown talks with Dr. William Harris, director of the Cardiovascular Health Research Center at the Sanford School of Medicine, University of South Dakota in Sioux Falls.