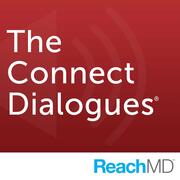 The Need for Evidenced-Based Maternity Care

Hosted by: Bruce Japsen Guest: Carol Sakala Maternity care accounts for a very large expenditure in the US healthcare system, which can include overuse of procedures, drugs and tests. How can all of this be corrected to increase quality? Carol Sakala, director of programs for the Childbirth Connection, tells the Chicago Tribune's Bruce Japsen about how a balance can be achieved with evidenced-based maternity care and why doctors and their patients should take notice. Be a part of The Connect Dialogues community and learn about all our new educational offerings. Click here to sign-up.

When to Screen Thyroid Levels in Pregnant Patients

Hosted by: Jennifer Shu Guest: Kenneth Burman Thyroid disorders during pregnancy can lead to problems for the mother — miscarriage, preeclampsia and preterm delivery, among others — as well as problems for the infant, including growth delays and mental retardation. Yet women frequently go undiagnosed, because thyroid dysfunction is often subclinical or is masked by the effects of pregnancy. With more than six million pregnancies in the United States each year, would the health benefits of routine prenatal thyroid screening and treatment justify the expense? Dr. Kenneth D. Burman, director of the endocrine section at Washington Hospital Center in Washington, DC, and a professor of medicine at...

Evaluation and Treatment of Abnormal Uterine Bleeding

Hosted by: Brian P. McDonough Guest: Linda Bradley Dr. Brian McDonough is joined by Dr. Linda Bradley, Professor of Surgery and Vice Chair of the Department of Obstetrics and Gynecology at the Women's Health Institute of the Cleveland Clinic, for a discussion on abnormal uterine bleeding. Topics of note include evaluation and treatment strategies, alternatives to hysterectomy, and office-based procedures to aid in the pre-operative workup for patients with this condition.

Can a Woman with Lupus Have a Healthy Baby?

Hosted by: Lisa Mazzullo Guest: Jane Salmon Twenty years ago, women who suffered from lupus were discouraged from having children; today women with lupus are successfully having healthy babies. Doctors have found that counseling lupus patients prior to conception significantly increases the chances of a healthy pregnancy. Dr. Jane Salmon, professor of medicine at Weill Medical College in New York, joins host Dr. Lisa Mazzullo to talk about her groundbreaking research for pregnant women dealing with this autoimmune disease.

Biological Underpinnings of PMS and Menopause

Hosted by: Susan Dolan Guest: Mary Jane Minkin Join Dr. Mary Jane Minkin, author of A Woman's Guide to Menopause and Perimenopause and A Woman's Guide to Sexual Health, and professor of obstetrics and gynecology at Yale University's School of Medicine, to discuss PMS and Menopause.

Affordable Care Act for Women: Additional Birth Control Options?

Hosted by: Matt Birnholz Guest: Mary Jane Minkin 0 false 18 pt 18 pt 0 0 false false false

Clinical Pearls in Osteoporosis & Fracture Prevention

Hosted by: Brian P. McDonough Guest: Steven T. Harris Join host Dr. Brian McDonough as he welcomes Dr. Steven Harris, Clinical Professor of Medicine from the University of California-San Francisco, to discuss the practice guidelines in preventing osteoporotic fracture and the appropriate treatments to prevent additional fractures. He will also address how to best ensure patient complaience. Download and listen today!

Diabetes in Pregnancy: The Risks For Two Patients

Hosted by: Michael Benson Guest: Thomas Moore Diabetes during pregnancy can pose a serious threat to mother and fetus. What are these risks? Do long-term diabetics face different dangers those with a new diagnosis during pregnancy? Dr. Thomas Moore, chairman of the Department of Reproductive Medicine at the University of California, San Diego, School of Medicine, joins host Dr. Michael Benson, to discuss these issues.

Physical Therapy and Chronic Pelvic Pain

Hosted by: Lauren Streicher Guest: Judith Florendo Treatment of pelvic pain is often handled by a gynecologist. The most successful approach to treating pelvic pain and dyspareunia may be a team approach. Judith Florendo, the Midwest regional representative in the women's section of the American Physical Therapy Association, joins host Dr. Lauren Streicher to discuss how pelvic physical therapists determine treatment for the problem. It begins with a complete medical history, and may include ultrasound, biofeedback, internal exams of the pelvis and electrical stimulation. The two also look at the significant increase in quality of life following treatment and the length of treatment for wome...

What to Expect in the Workplace When You're Expecting

Hosted by: Lisa Mazzullo Guest: Jane Halpert What is the best way to announce a pregnancy to an employer? This is one of the most difficult issues for a working woman about to become a mother. Dr. Jane Halpert, an associate professor of psychology at DePaul University in Chicago, talks with host Dr. Lisa Mazzullo about challenges our pregnant patients may encounter in the workplace and how they can deal with discrimination.

Addressing Sexual Dysfunction in Women Following Serious Illness

Hosted by: Lauren Streicher Guest: Laura Berman Sex is the last issue on a woman's mind after being diagnosed with cancer or facing a hysterectomy. Studies show that only half of gynecologists bring up the issue prior to a hysterectomy and only 13 percent of patients have the guts to ask their doctor about it. So, how do doctors bring up the issue, and when in their patients' recovery is it appropriate to bring it up? Host Dr. Lauren Streicher and Dr. Laura Berman, assistant clinical professor at the Feinberg School of Medicine at Northwestern University, discuss the protocol for bringing up sexual dysfunction, body image after surgery and medication used to treat sexual dysfunction in women...

Postpartum Depression: Unique Treatment Challenges

Hosted by: Leslie P. Lundt Guest: Samantha Meltzer-Brody While postpartum depression shares many features in common with major depression, there are distinguishing characteristics and unique treatment challenges.  Host Dr. Leslie Lundt welcomes Dr. Samantha Meltzer-Brody to discuss postpartum depression.

Herpes: Challenges and Successes in Treatment

Hosted by: Lisa Mazzullo Guest: David Soper Even though herpes is not a life threatening disease, it is widespread. One in five Americans have been diagnosed with either type 1 or type 2 herpes. It's important for physicians to debunk the myth that patients can't pass along herpes to their partner if they don't have symptoms. Dr. David Soper, director of the division of gynecology and general obstetrics at the Medical University of South Carolina, discusses with host Dr. Lisa Mazzullo the best way to diagnose the disease, treatment plans, how to counsel patients and the possibility of a vaccine in the future.

Confronting The Osteoporosis Epidemic

Hosted by: Matt Birnholz Guest: Michael Lewiecki Anyone in medicine will freely admit that osteoporosis is a major health threat in the United States, and yet the majority of patients with osteoporosis remain undiagnosed and untreated. In fact, fewer than one-third of cases have even been diagnosed, and only 14% of women with osteoporosis receive treatment. This comes in stark contrast to the fact that more than 50% of women over age 50 will encounter an osteoporosis-related fracture. So what can the healthcare community do in the face of those odds? Addressing this issue is Dr. Michael Lewiecki, Osteoporosis Director at the New Mexico Clinical Research and Osteoporosis Center. He's also Cli...

Biological Underpinnings of PMS and Menopause

Hosted by: Susan Dolan Guest: Mary Jane Minkin Join Dr. Mary Jane Minkin, author of A Woman's Guide to Menopause and Perimenopause and A Woman's Guide to Sexual Health, and professor of obstetrics and gynecology at Yale University's School of Medicine, to discuss PMS and Menopause.