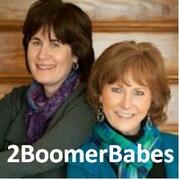 Boomerangs, compelling letters, combating violence, lust not love, and extreme fish aquariums!

Boomerangs! - Nearly 80 million baby boomers have either reached or are about to reach traditional retirement age. Many, however, would like to remain in the workforce longer than their predecessors. These "seasoned" employees want to continue to bring in an income, and stay valued and engaged. Cash Nickerson has emerged as a thought leader on the American workplace.  He is the author of Boomerangs: Engaging the Aging Workforce in America, and he gives tips for landing the job and staying in the workforce longer. Letters Lost? - Shaun Usher's blog showcases letters he believes deserves a wider audience, highlighting the "importance and unrivalled charm of old-fashioned correspondence." Some ...

The future of retirement, island fever, "Bewitched!", diabetes, crazy ants!

The Future of Retirement! - In 1999, the Massachusetts Institute of Technology opened the AgeLab which develops technologies that improve health and mobility as we age. One of their inventions is the Age Gain Now Empathy System. Also known as AGNES, this is a suit that replicates what it's like to be a person in their mid-70s and the physical challenges associated with aging. Director of MIT's Age Lab, Joe Coughlin, joins us in our studios to discuss this high tech wardrobe. Spreading Island Fever - There's nothing quite like the thought of escaping to an island - either for a vacation or even to live - that is completely transformational. Edward Chamberlin is a world renowned scholar and a ...

One Love, finding happiness, the secret to success, the ADHD explosion, all about cheese!

One Love - Life for Sharon Love changed forever after her daughter, Yeardley, was beaten to death by her ex-boyfriend. Sharon has turned her tragedy into a call for action and co-founded  One Love Foundation, in honor of Yeardley, to encourage people to address potentially violent relationships before it's too late. Sharon also speaks to high school students around the country to share her story. Finding Happiness - Award-winning ABC News Anchor, Dan Harris has covered wars and presidential campaigns; he's investigated human traffickers and been chased by wild elephants. His job is not exactly low stress, but he thought he had it all under control until he had a panic attack, on air, and wit...

Water for rural Africa, finances after fifty, online dating help, Hepatitis C, and the value of craft!

Water, Water Everywhere? - Water is something that many of us often take for granted. For the past 8 years, Maryland businessman, Ken Woods, has made it his mission to bring water to rural African communities.  Ken is a professional well driller who has drilled  1,175 wells bringing water to over 500,000 residents of Ghana and Tanzania dramatically changing their lives for the better. Finances After Fifty - Carrie Schwab-Pomerantz, Senior Vice President of the Charles Schwab  There's the perfect photo, creating an online profile, and figuring out how to initiate contact with a potential date. Erika Ettin, owner of A Little Nudge in Washington, D.C., helps coach people through all these hurdl...

American royalty, good advice from bad people, caregiver of the year, marry smart, and real-life Cinderella!

American Royalty - As a great-granddaughter of John D. Rockefeller, Eileen Rockefeller has grown up as American royalty. Eileen shares her memoir, Being a Rockefeller: Becoming Myself, and she gives us a glimpse as to what it is like to grow up being a Rockefeller and how she found her own voice along the way. Good Advice, Bad People - Americans seem to love anything self-help! So who are these "inspirational prophets" doling out all this great advice we're so eager to pay for? In Good Advice from Bad People: Selected Wisdom from Murderers, Stock Swindlers, and Lance Armstrong, writer Zac Bissonnette shares jaw-dropping advice from so-called "prophets," illustrating the reality behind the ex...

Brace for impact, how to do it all, a universal voice, happy parents, and plein air art!

Brace for Impact! - "Brace for impact!"  Three terrifying words air travelers never want to hear.  The passengers and attendants aboard ill-fated Flight 1549-the one which Captain Sullenberger masterfully piloted-heard those exact words moments before their plane crash landed on the Hudson River that cold January day in 2009. Doreen Welsh an experienced air steward with 38 years of service, along with 155 others, became unexpected heroes that day.  Their stories and heart-stopping wills to survive are brought to life in National Geographic's movie Miracle on The Hudson. How to Do It All! - As a mom and multi-tasker, Amy Newmark, decided to share her tips and those of other busy moms. She pas...

Home-free adventures, life-long learning, techies and cyber seniors,and travel apps!

Home Free Adventures - Tired of their conventional retirement, Lynne and Tim Martin decided to sell almost everything they owned, including their home, and travel the world. With just two suitcases, two computers, and each other, they set off. Lynne chronicled their life of wayfaring in Home Sweet Anywhere. Life-long Learning - The University of Virginia's Semester at Sea operates as a floating classroom that literally travels the world giving its students, both undergrads and life-long learners, first hand global experiences. Kartcher Pauley, a SAS staff member, and Maddie Gable, a life-long learning alumna, talk about this adventure of a lifetime! Techies! - Annette Rapoport is one of the ...

Drunk Mom, acting and activism, contemporary thrillers, magical mystery tours, kiss my itch goodbye!

Drunk Mom - According to the Center for Disease Control, American women are drinking more often than ever, and in ever larger quantities.  In fact, one in eight women report indulging in binge drinking on a regular basis. In Drunk Mom: A Memoir, journalist Jowita Bydlowska tells the brutally honest story of her alcoholism while a mother of a young child, her fight, and ultimate triumph over a debilitating dependence. Acting and Activism! - Tippi Hedren made her film debut in Alfred Hitchcock's The Birds and then scored the title role in Marnie.  This former fashion model, who was featured on the cover of Life Magazine, has had a soaring and eclectic career.  One of her most unique roles is t...

Journey of caregiving, retinal disease, glamping, dreaming of Downton, joys of tinkering!

The Journey of Caregiving - For two decades, Joan Lunden helped many of us wake up each day as the host of ABC-TV's Good Morning America where she reported from 26 countries, covered 5 presidents, 5 Olympics, and 3 Royal weddings.  In addition to a demanding career, she has also juggled the role of wife, mother to seven children, and now caregiver to her mom. Joan joins us to share her life's journey and offer advice for caregivers that she's learned along the way.   Eye on the Future - More than 15 million Americans are affected by some form of macular degeneration, a progressive disease which can lead to vision loss and legal blindness in individuals over the age of 65. However, hope for a...

Wedding etiquette, say cheese, renowned violinist, connecting beyond this life, cashing in on cannabis!

Wedding Etiquette -  Wedding season is upon us, which brings joy, excitement, and a bit of angst. The Babes are thrilled to speak with Lizzie Post, Emily Post's great-great grand-daughter, and author of several books, including Emily Post's Wedding Etiquette, Sixth Edition. Lizzie helps us maximize the fun, and reduce the stress this wedding season. Say Cheese! - Cameron Smith is a "cheese specialist" at one of the most renowned restaurants in the country, The Inn at Little Washington, located in Washington, Virginia.  Cameron joins us to regale us about all things cheese! Music to Our Ears - World renowned violinist Catherine Cho knows a lot about time management as she balances an extremel...

Honoring Memorial Day: WASPs, heroic legacies, service women in today's military, life after war, Doolittle Raiders

WASPs: A long-overlooked group of women who flew noncombat military missions during WWII were known as Women AirForce Service Pilots, or WASPs. Deanie Bishop Parish is a WASP and Associate Director of Wings Across America, an all volunteer non-profit project devoted to telling the story of this brave group of women. She joins us this Memorial Day to talk about her history-making experiences as a "flygirl" during WWII, and the brave women who gave their lives as WASP pilots. Honoring Heroic Legacies: Melvin Morris is a former Green Beret who received the Medal of Honor, over 40 years late, for his heroic actions during the Vietnam War. He describes being a part of a group of Hispanic, Jewish ...

TV classics, luxurious vacations, aging gracefully, golden age of photojournalism, fame in a name!

The Classics! - From I love Lucy to All in the Family to Modern Family, sitcoms have been entertaining us in our homes and making us laugh for over 60 years. In his new book Sitcom,television and film critic Saul Austerlitz highlights many beloved TV classics, showing how these weekly 30-minute programs have evolved to become a treasured American art form. The Most Luxurious Vacations - For the last decade, Mary Murrin lived and worked in Europe as a Cruise Director on the most luxurious riverboats afloat - traveling the Rhine, Danube, Moselle, and Seine Rivers. Mary is now the Business Development Manager for River and Small Ship Cruising for Tauck Tours and shares some tips for making the ...

Mothers and daughters, parenting adult children, a show not to miss, job expertise, and proposal coaching!

Writer Katie Hafner had a rather complex relationship with her elderly mother. Nevertheless, she invited her mom to live with her and her teenage daughter, for what she hoped would be a time of reconciliation and healing. Katie chronicles her turbulent, and often very funny, experiment in inter-generational living in her memoir, Mother Daughter Me. Psychotherapist Linda Herman discusses the delicate balance between giving appropriate help to our adult children and just enabling them. She's the author of Parents to the End, and offers some invaluable parenting advice for boomers. Priest Tyaire is a triple threat - a writer, producer, and actor in his latest show, Mrs. Independent. He has rece...

The last of the lepers, Farmer's Almanac, million dollar listings, aging in place and train travel!

In the Sanctuary of Outcasts is the incredible true story of the downfall, and ultimate redemption, of Neil White. He talks about his time in the most unlikely of places - the last leper colony in the continental United States. Janice Stillman, Editor of The Old Farmer's Almanac, explains what's in store for us weather-wise this summer and fall. Janice also shares some "out of the box" planting folklore based on thousands of years of planting experience. Jade Mills, celebrity real estate agent and the #1 agent worldwide for Coldwell Banker, gives an inside look at Bob Hope's $27.5 million dollar estate! This is a tour not to be missed!   Natalie Galucia is the Member Services Coordinator of ...

The mile high club, fun in America, modern divorce, our children as parents, and high end art!

Erica Jong is the author of Fear of Flying, which caused a national sensation and launched a new way of thinking about gender, sexuality, and personal freedom. Erica gives the scoop on her landmark novel, what she thinks about feminism today, and if romance and dating have become quaint relics of the past. John Beckman is a Professor of English at the United States Naval Academy and author of American Fun: Four Centuries of Joyous Revolt. John joins The Babes to tell us about all the fun Americans have had over the past 400 plus years, and whether we're still having as much fun these days. There are all kinds of ceremonies marking life events - be it marriage, graduation, baptisms and bar mi...

Empty nesting, how to save a life, preventing the flu, building history, and running the distance!

After sending her only child off to college, Lynn Darling was left at a crossroads - one part of her life was ending and another beginning. She felt lost, and decided to relocate to a small house in the middle of the Vermont woods to figure it all out. Her circuitous, and sometimes hilarious story of getting lost, and eventually being found, is chronicled in her memoir Out of the Woods. Whether you're hiking the Himalayas, or suddenly caught in a city disaster, every second counts in a medical emergency. The bottom line is that we should arm ourselves with knowledge and supplies to save a life. Dr. James Hubbard is a survival skills expert, a seasoned family physician, the publisher of the p...

Controlling your financial fate, prison consulting, boomer bods, fear of flying, all-things casserole!

Retirement in your future? Kimberly Palmer, Senior Money Editor at US News and World Report, tells how to create a financial safety net by discovering your "inner entrepreneur."  Her new book is called The Economy of You. We've all heard the old adage "crime does not pay," but occasionally, it does!  Larry Levine has parlayed his long rap sheet and ten year prison stint into a  thriving business - prison  consulting! Larry operates American Prison Consultants and Wall Street Prison Consultants in Ventura County, California. Your 50's are years of real change and a metric to see how your body is holding up to the test of time. Joan Pagano, a Certified Health and Fitness Specialist, insists th...

Atomic city, navigating breast cancer, beauty foods, great sex, and all about the weather!

In The Girls of Atomic City, Denise Kiernan tells the little-known story of thousands of young women who were recruited to live in a secret city and work on a secret mission. Without knowing it they found themselves in the midst of a remarkable time in our history. Denise joins us to share the story of these amazing women! Three years ago, veteran journalist and Executive Editor for NPR News, Madhulika Sikka was diagnosed with breast cancer. Along this voyage, Madhulika discovered that she had a lot to offer others navigating the same course. Her witty, challenging, and informative book is called A Breast Cancer Alphabet. It's pretty safe to say that all of us want to look our very best, and...

Explore elder abuse, newlywed cooking, digital detox, veins, and pups with The Babes!

Craig Triance is an attorney who specializes in protecting the elderly from scams, con artists, and even trusted family members who prey on their elderly relatives and rob them not only of financial resources, but their dignity as well. He is the co-author of Keeping Your Sister-in-Law Out of Mom's Purse: A Family's Guide to Financial Elder Abuse and explains how we can protect our loved ones from becoming victims. There's nothing quite like being a newlywed! But along with that newlywed bliss comes the practical - like mealtime! The Food Network's Robin Miller helps newlyweds navigate the kitchen, stock the pantry, and create stress free quick gourmet meals. Robin is the host of Quick Fix M...

The death class, over-the-counter drug dangers, telemedicine, chronic cough, halitosis!

Each year, Kean University in Union, New Jersey, offers a class called Death in Perspective taught by Professor Norma Bowe. The objective of the class is to "develop an understanding of the nature and experiences of the stages of dying, death, and bereavement." Dr. Bowe is an extraordinary professor who, by teaching about mortality, helps young people to value their own lives and make a difference in the lives of others. Many assume that because medications and dietary supplements can be purchased over-the-counter, that they are safe. According to holistic pharmacist Sherry Torkos, that's not necessarily the case, and some of the most commonly used over-the-counter medications have some surp...

15 months in captivity, taking a midlife gap year, savvy socializing, an encyclopedia of lady things, benefits of yoga!

By the age of 27, Amanda Lindhout had traveled to more than 50 countries, backpacking on a low budget and often alone. Amanda had carved out a fledgling career as a TV reporter when she went to Somalia, where she and a photojournalist were abducted by a group of masked men carrying AK 47s. In her memoir, A House in the Sky, Amanda recounts her 15 months in captivity where she was subjected to horrific abuse, and how she mustered the strength and resilience to come through her ordeal unbroken, and even find compassion and forgiveness in the face of unimaginable adversity. Let's face it - we boomers are a burned-out bunch. Giving ourselves the "gift of time" to explore different options and pl...

Times of crisis, heart health, jazz and food, keeping secrets, and "roots travel"

In August of 2005, in the aftermath of Hurricane Katrina, more than 20 patients died at Memorial Medical Center in New Orleans after receiving lethal injections by healthcare professionals. Dr. Sheri Fink, a physician and an investigative reporter, reconstructs the events at Memorial Medical Center in her new book Five Days at Memorial. She describes the moral dilemmas that arise when systems fail and infrastructure breaks down, and reveals just how ill-prepared we are for the impact of future large-scale disasters. Heart disease is the nation's number one killer, and it kills more people than all cancers combined every year. Dr. Jonathon Altschuler, director of the Cardiac Catheterization L...

Angels, successful seducers, mid-life reinvention, growing up a Capone, shopping smarter!

John Geiger is the CEO of the Royal Canadian Geographical Society. In his book, The Angel Effect, John investigates common accounts of extraordinary experiences, where ordinary people claim to have been visited by an "otherworldly presence" in times of great danger or desperation. Are angels heaven-sent or a trick of the mind? John explores this fascinating question with the Babes. In the aptly titled, Swoon, cultural historian Betsy Prioleau gives a portrait of successful seducers - and the qualities that make them so good at their craft. Betsy smashes familiar stereotypes about great lovers and what women really want! A rock star, culinary chef, wine connoisseur, and author of From Bad Com...

Imagining what's next, trusting your gut, flying a car, ditching our junk, and crossword puzzles.

Emmy Award-winning broadcast journalist Jane Pauley is a baby boomer who knows a lot about reinvention and searching for what's next at mid-life. Over the past few years, the former Today Show and Dateline NBC host, has traveled the globe documenting inspiring stories of second acts and those individuals making a difference. Jane also talks about her fascinating career path and her newly released book, Your Life Calling: Reimagining the Rest of Your Life. Dr. Steven Lamm, an internist and faculty member at New York University's School of Medicine, is the author of No Guts, No Glory. Dr. Lamm provides health advice about LITERALLY trusting your gut. The flying car has landed! Last summer, Ter...

Having a long life, guardian of the Golden Gate, "Believe It or Not!", the cloistered life

Dr. David Agus, one of the world's leading cancer physicians and researchers, chronicled innovative steps we can take to prevent illness and prolong our lives in the bestselling book, The End of Illness. Most recently, Dr. Agus has written A Short Guide to a Long Life, a concise handbook for healthy everyday living. He gives us simple steps to live a long and healthy life. Kevin Briggs, a 23 year veteran of the California Highway Patrol, is fondly known as "Guardian of the Golden Gate Bridge," having personally talked hundreds of people out of jumping to their death from this majestic site. Kevin joins us to talk about his work and the incredible opportunities that have come from it. For ove...

The perspective of dying, dating in the fifties, letter writing, heroes in our midst, and let's bake!

David Dow, a professor at the University of Houston Law Center, specializes in death penalty issues. He is the founder of Texas Innocence Network and has represented more than 100 death-row inmates over the past twenty years. In his new book, Things I've learned from Dying, David goes beyond the Court of Appeals and weaves together three stories of dying and the lessons for living that comes with them. Marion Winik has written several highly acclaimed books, is a regular commentator on NPR, a university professor, and is a wonderful mom and friend. But all of her romantic relationships have been train wrecks, and she has really terrible taste in men. Marion, now in her 50's, has been widowed...

Little Rock Nine, preventing back pain, living well today, family law, all about wine.

The pictures of solemn African-American students, escorted by federal troops, surrounded by screaming angry mobs, reveal one of the most shameful chapters in U.S. history. Somehow, the Little Rock Nine would be undeterred, and their incredible courage and determination would transform our educational system and our country. Carlotta Walls Lanier, the youngest of the group, chronicles it all in A Mighty Long Way: My Journey to Justice at Little Rock Central High School and shares her incredible story firsthand. Dr. Chad Patton, a spinal surgeon with Anne Arundel Medical Center in Annapolis, Maryland, gives us the 4-1-1 on how to prevent back pain, and how long we should grin and bear it befor...

Puppy love, trips and falls, you're never too old, rock n' roll rivalry, mispronounced food words.

Dr. Gregory Berns, a neuroscientist at Emory University, set out to learn more about our beloved canine companions. In his groundbreaking book, How Dogs Love Us: A Neuroscientist and His Adopted Dog Decode the Canine Brain, he reveals surprising findings that could revolutionize the way humans and dogs coexist and communicate. So it's the dead of winter, and you're walking down the side-walk and slip on a patch of dreaded black ice - do you fall? Dr. Kathleen Cullen is a physiology professor at McGill University who studies the science of trips and falls and how the brain controls our balance. Kathleen shares her pretty amazing findings, and what we can do to prevent those dreaded falls. Bet...

This week we explore suburbs of the future, neighbors, communal kitchens, Alzheimer's, and fashion.

Leigh Gallagher is the Assistant Managing Editor at Fortune and author of The End of the Suburbs: Where the American Dream is Moving. Leigh explores the changes in where we live, how today's suburbia has morphed, and what is driving these trends. Bob Borzatta is the man behind the book and website, Neighbors From Hell. He offers advice for battle weary neighbors about settling disputes before they escalate into out-right warfare. Jonas Singer is the co-founder of Union Kitchen which offers communal kitchen facilities, and dollops of camaraderie, to small business owners in the Washington, D.C. area. This novel concept allows aspiring entrepreneurs to start their dream business without indepe...

This week we highlight the nation's leading cause of cancer deaths in every ethnic group: lung cancer.

Katy Butler is an award-winning science writer, who like millions of baby boomers, helped care for her aging parents. Her book, Knocking on Heaven's Door: The Path to a Better Way of Death, explores the grueling moral choices we all face when the terror of death collides with modern medicine, and what constitutes a "good" death. Bill Newcott has been talking and writing about movies for over 30 years, and is now the "founding father" of AARP's Movies for Grownups. He fills us in on the must-see movies this holiday season! Lung cancer is the leading single cancer killer in the U.S. Approximately ninety percent of people diagnosed with lung cancer die from the disease. Anne Arundel Medical Cen...

Changing culinary history, a final curtain call, enjoying family time, Alzheimer's, and spending detox

In the winter of 1970, six iconic culinary greats seized an opportunity to gather in the South of France. The group included none other than Julia Child, James Beard, and the pioneering food writer M.F.K. Fisher. Luke Barr, M.F.K. Fisher's nephew, captures this pivotal moment in Provence, 1970, when these great minds converged and changed culinary history. William McDonald is the obituaries editor of the New York Times. He's also the editor of The Obits 2013, a "who's-who" of some of the most fascinating people who died this past year after making their mark on the world. Travel guru Deb Stone returns to share some out-of-the-box family reunion destinations that will keep thrill-seeker cousi...

One of our favorite shows... Politics: "The Great Divide", The Fast Diet, The M Word, sex therapy, and an office in the clouds!

Jonathan Haidt is a professor of Ethical Leadership at the NYU-Stern School of business and author of The Righteous Mind: Why Good People Are Divided. He joins us to explore why Americans are so politically divided, and whether we will ever be cordial enough to talk politics over dinner without breaking into a food fight! Dr. Michael Mosley is the British physician who developed the two-day-a-week fasting regime diet. His new book, the Fast Diet, is an international bestseller. Dr. Mosley tells us how his diet not only spurs weight loss, but it can also reduce the risk of disease. Lori Sackler, a Senior V.P. at Morgan Stanley Wealth Management, contends that the lack of communication about m...

Revealing hidden disabilities, banned books, inexpensive beauty tips, getting a good night's sleep, and flu etiquette.

Joyce Bender is the Chair of the Board of the American Association of People with Disabilities and the CEO of Bender Consulting Services, a search firm that helps place individuals with disabilities. Joyce discusses the pros and cons of revealing "hidden disabilities" in the workplace. Is your honesty worth it? Phyllis Reynolds Naylor is the author of the beloved, yet controversial, Alice series, about an awkward girl who is raised by her father and brother. Phyllis joins us to talk about why the series struck such a chord with millions of girls, and what it is like to land on the American Library Association's list of the top 10 banned books! Sherry Torkos is a holistic pharmacist, health a...

One of our favorite shows... a landmark court case, find happiness through singing, flying cars, purpose-based profit, and the evolution of the hairdryer!

In 2002, Jane Gagliardo challenged a pharmaceutical powerhouse for wrongful dismissal due to the challenge of living with multiple sclerosis. This became a landmark case that forever changed how corporations treat employees with disabilities. Author and journalist, Sherry Blackman, tells us how she managed to capture Jane Gagliardo's riveting story in her new book, Call to Witness. Stacy Horn, a joyous member of an amateur choir, set out to discover why 32.5 million American adults sing in choirs. In Imperfect Harmony: Finding Happiness Singing with Others, Stacy explores the science of group singing, and the health benefits that come with it. Move over George Jetson - the flying car has lan...

Aging well, money and happiness, creative ways to exercise and train dogs, Alzheimer's, and an interview with the BoomerDudes!

With all the revelry and frantic pace of the holiday season, we took a few moments to slow down and talk with Rob Romasco, AARP's President, uber volunteer, and all-around great guy, about his take on aging, what he sees as the biggest issues facing boomers, and his next reinvention. According to behavioral scientists Dr.Elizabeth Dunn and Dr. Michael Norton, money can buy happiness, if we just spend smarter. They are the co-authors of Happy Money: The Science of Smarter Spending, and Elizabeth joins us to share tips for getting a bigger emotional bang for our hard-earned bucks! Joining us to talk about some creative ways we can exercise our four pawed friends, and maybe even train them to p...

Murder at a yoga store, "gotta go", high school reunion survival, Alzheimer's, and best spas

On March 12, 2011, a crime took place in an upscale, quiet suburb of Washington D.C., that shocked the area and the nation. A promising young woman, with no apparent enemies, was brutally murdered at a Lululemon Athletica store in Bethesda, Maryland. As investigators delved into the horrific killing, nothing was what it seemed with the twists and turns of the case playing out like a "who-done-it" crime novel. Dan Morse covers crime for The Washington Post and is the author of The Yoga Store Murder. From hundreds of interviews and thousands of texts, he takes us through the murder, the fast paced investigation, and the stunning revelations of this haunting case. Let's face it, urinary inconti...

A month of madness, shopping local, saving fading memories, Alzheimer's, and party time!

In 2009, Susannah Cahalan was a healthy 24-year-old college grad, with a promising career as a reporter for a major New York newspaper. Then, one day she woke up alone in a hospital room, strapped to her bed, under guard, unable to move or speak. After a month long hospital stay, $1 million worth of tests, and inconclusive results that baffled doctors and frightened family and friends, a physician with a lifesaving diagnosis walked into her life. Susannah shares the story of her lost month, a descent into madness and the diagnosis that reclaimed her life. At the age of 23, Bill Rancic created an internet based cigar-of-the-month club, and he went on to being "hired" as the winner of the firs...

Divorcing like adults, perspective and taking control of life, shark attacks, Alzheimer's, and manners

Divorce attorney Laura Wasser has seen her share of complicated divorces, with a list of celebrity clients that includes Maria Shriver, Kim Kardashian, Ashton Kutcher, and Angelina Jolie. Laura is the author of It Doesn't Have To Be That Way: How to Divorce Without Destroying Your Family or Bankrupting Yourself, and she offers tips for divorcing like grown-ups! In Survival Lesson, author Alice Hoffman reflects about her personal battle with breast cancer. She shares what she learned about perspective and taking control of life when it seems there are no choices to make. For more than 50 years, Ralph Collier has studied white shark predatory behavior and their interactions with humans. Ralph ...

The epic age of flight, the power of words, family time, Alzheimer's, and the ultimate cheapskate

Winston Groom is the author of fourteen books including the best-seller Forrest Gump, and now, The Aviators. He captures the intertwined stories of American heroes Eddie Rickenbacker, Jimmy Doolittle, and Charles Lindbergh who, between World War 1 and World War II, pushed the limits of flight and redefined heroism. Helen Elaine Lee is a professor of writing at MIT and author of The Serpent's Gift. She shares her experience of volunteering for the past 12 years to teach a creative writing class inside of a Massachusetts Prison. Travel guru Deb Stone returns to share some out-of-the-box family reunion destinations that will keep thrill-seeker cousin Fred, and bird-watching enthusiast Aunt Gert...

Chris Kyle's legacy, a Holocaust survivor's story, Downsizing, Alzheimer's, and Rail trips

About a year-and-a-half ago, we interviewed Navy SEAL Chris Kyle about his ten year stint in the elite and mysterious Navy SEALS. Sadly, Chris' legendary life was tragically cut short at a shooting range in Texas by a troubled fellow soldier. His widow, Taya Kyle, shares her personal remembrances of Chris as a husband, father, son, and friend to so many. Leon Leyson, a Holocaust survivor, was one of the youngest people on Schindler's list. He left behind a memoir which captures the innocence of a small boy who goes through the unthinkable. His son, Daniel Leyson joins us to share his dad's story, The Boy on the Wooden Box. Ready to downsize? Meridith Baer has the largest home staging company...