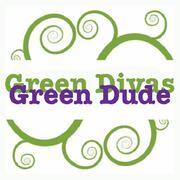 Green Dude Bud Wilson: Why Nature Rocks

Bud Wilson, founder of Deep Nature Journeys, is an author, explorer, guide and many many things; but above all, he is a nature dude. He connects the dots to why we need to make the deep connection to nature. Interesting conversation. Listen up!

Green Dude Report: Rocket Stoves

Rocket stoves are actually NOT rocket science, but simple technology that can easily be built w/ a variety of accessible resources to help provide safe and economical cooking facilities for those in developing countries. Great conversation with Green Dude Jeff MacIntire-Strasburg, publisher of Sustainablog.org. Check it out.

Green Dude John Platt: Greener Cars

Excellent segment with John Platt that goes beyond your basic green driving tips. John shares some new innovations that are changing how we drive and some surprising ways this new technology is more fuel efficient.

Green Dudes: James Michael Reilly

Actor, Green Dude & Builder of Underhill, James Michael Reilly talks about waterproofing his intensive green roof home.

Green Dude Seth Leitman: eWaste

Green Dude Seth Leitman (aka Green Living Guy) talks about how to properly dispose of eWaste

Green Dude Ed Brown: Unacceptable Levels

Great to catch up with filmmaker Ed Brown about the latest with his film Unacceptable Levels. He is all about helping us understand the toxins we encounter every day, their effect on us and the environment and what we can do about it.

Green Dudes: Surfing for Change

Gotta love young green dude Kyle Theirmann, who is a filmmaker and pro surfer. He combines these two talents to create greater awareness for social and environmental change.

Green Dude Report: Farmer's Markets

Green Dude Paul Miller talks about winter farmer's markets and the value of keeping it as local as possible when it comes to food.

Green Dude Report: Climate Change Debate

Green Dude Paul Miller talks about a recent workshop he attended by the Yale Project on Climate Change Communication which offered 5 simple answers to those that don't believe climate change is real.

Green Dude Report: James Michael Reilly

Was fun having actor and green builder James Michael Reilly in the studio to talk about intensive green roofs and more.