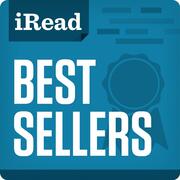 Live: Brad Thor Podcasts Act of War

Bestselling author Brad Thor reads from and discusses Act of War, his most frightening and pulse-pounding thriller to date. With the United States facing an imminent and devastating attack, America's new president must turn to covert counterterrorism operative Scot Harvath to help carry out two of the most dangerous operations in the country's history.

Interview: Robyn Carr discusses Four Friends

From #1 New York Times bestselling author Robyn Carr comes the story of four friends determined to find their stride. Ultimately, they'll discover what it means to be a wife, mother, lover, friend…and most important: your true self.

Live: Daniel Wilson Podcasts Robogenesis

Computer engineer, roboticist, and bestselling author Daniel Wilson, reads from and discusses Robogenesis, the stunningly creative, epic sequel to his blockbuster thriller and New York Times bestseller Robopocalypse.

Interview: Maisey Yates discusses Avenge Me

Ten years ago one devastating night changed everything for Austin, Hunter and Alex. Now they must each play their part in the revenge against the one man who ruined it all.

Live: James Rollins & Grant Blackwood Podcast The Kill Switch

Bestselling authors James Rollins and Grant Blackwood read from and discuss The Kill Switch, their first installment in an exciting new thriller series based on Rollins's Sigma Force novels featuring former Army Ranger Tucker Wayne and his partner, Army working dog Kane.

Live: John Lescroart Podcasts The Keeper

John Lescroart discusses his new mystery The Keeper, a riveting novel featuring defense attorney Dismas Hardy and homicide detective Abe Glitsky on the hunt for clues about a woman who has gone missing.

Live: Michio Kaku Podcasts The Future of the Mind

Michio Kaku discusses his new book The Future of the Mind: The Scientific Quest to Understand, Enhance, and Empower the Mind.

Live: Jennifer McMahon Podcasts The Winter People

Jennifer McMahon, the author of six novels, reads from and discusses her new novel The Winter People.

Live: Lisa Unger Podcasts In the Blood

Award-winning, internationally bestselling mystery writer Lisa Unger reads from and discusses her new book In the Blood.

Live: George Saunders Podcasts Tenth of December

George Saunders reads from and discusses the new paperback edition of his bestselling collection Tenth of December.

Live: Martin Cruz Smith Podcasts Tatiana

Martin Cruz Smith, whose bestselling novels include Stalin's Ghost, Gorky Park, and Stallion Gate, reads from and discusses his new mystery Tatiana: An Arkady Renko Novel.

Live: Thom Hartmann Podcasts The Crash of 2016

Talk-show host and bestselling author Thom Hartmann discusses his new book The Crash of 2016: The Plot to Destroy America — and What We Can Do to Stop It.

Live: Wally Lamb Podcasts We Are Water

Wally Lamb, the New York Times bestselling author, reads from and discusses his new novel We Are Water.

Live: Nicholas Sparks Podcasts At First Sight

Nicholas Sparks, best-selling author of "The Notebook," discusses his new novel, "At First Sight."