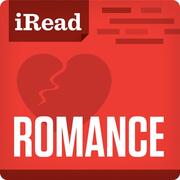 Interview: Jennifer L. Armentrout discusses The Dark Elements

Seventeen-year-old Layla just wants to be normal. But with a kiss that kills anything with a soul, she's anything but normal. Half demon, half gargoyle, Layla has abilities no one else possesses. Raised among the Wardens—a race of gargoyles tasked with hunting demons and keeping humanity safe—Layla tries to fit in, but that means hiding her own dark side from those she loves the most.

Interview: Mary Kubica discusses The Good Girl

Born to a prominent Chicago judge and his stifled socialite wife, Mia Dennett moves against the grain as a young inner-city art teacher. One night, Mia enters a bar to meet her on-again, off-again boyfriend. But when he doesn't show, she unwisely leaves with an enigmatic stranger. With his smooth moves and modest wit, at first Colin Thatcher seems like a safe one-night stand. But following Colin home will turn out to be the worst mistake of Mia's life.

Interview: Shannon Stacey discusses Falling for Max

Max Crawford has reached the point in life where he's starting to think about settling down. Unfortunately, he's always been a little awkward when it comes to social interactions, and working from home doesn't help. He spends so much time alone, painting beautiful, historically accurate model trains that half of Whitford has begun to joke that he may be a serial killer. Not exactly prime husband material.

Interview: Anne Girard discusses Madame Picasso

The mesmerizing and untold story of Eva Gouel, the unforgettable woman who stole the heart of the greatest artist of our time. When Eva Gouel moves to Paris from the countryside, she is full of ambition and dreams of stardom. Though young and inexperienced, she manages to find work as a costumer at the famous Moulin Rouge, and it is here that she first catches the attention of Pablo Picasso, a rising star in the art world.

Interview: Lori Foster discusses No Limits

A surprise inheritance reunites a mixed martial arts fighter with the woman he's never forgotten in the first in a smoldering hot Ultimate series from New York Times bestselling author Lori Foster.

Interview: Terri Brisbin discusses Yield to the Highlander

Fearsome warrior Aidan MacLerie may be brave and unquestionably loyal to his family and clan, but his heart remains restless. Until he meets stunning Catriona MacKenzie. She's a married woman, so he can never truly possess her, yet he seeks her surrender—one kiss at a time...

Interview: Ann Aguirre discusses I Want it That Way

Nadia Conrad has big dreams, and she's determined to make them come true—for her parents' sake as well as her own. But between maintaining her college scholarship and working at the local daycare to support herself, she barely has time to think, let alone date. Then she moves into a new apartment and meets the taciturn yet irresistible guy in 1B…

Live: Nicholas Sparks Podcasts At First Sight

Nicholas Sparks, best-selling author of "The Notebook," discusses his new novel, "At First Sight."

Live: Nicholas Sparks Podcasts At First Sight

Nicholas Sparks, best-selling author of "The Notebook," discusses his new novel, "At First Sight."