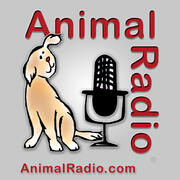 Animal Radio® Episode 750

Who's the Smartest While Dr. Diana Reiss doesn't like to compare animal smarts, she is fast to explain just how smart dolphins and elephants are, and their ability to recognize themselves in the mirror. It's all part of PBS's NOVA - "Inside Animal Minds." Carrot Dating Another genius idea or just a dud? The jury is still out on Carrot Dating. The premise is meeting singles online while bribing them with a cute little puppy. What if your date showed up holding a cuddly puppy instead of flowers? Hero People We kick off our Hero People series showcasing humans that are going above and beyond the call of duty to make our animal's lives better. Greg Mahle spends much of his time on the road deliv...

Animal Radio® Episode 749

Mother Nature Is Trying To Kill You Animal Planet's "Monsters Inside Me" host Dr. Dan Riskin is stirring up the airwaves with the truths about nature's ugly side. No wonder he so entertaining. Maggot eggs got into his brain and he lives to tell you why parasites really rule the world. Animals In Vineyards Sara Bennett's family business, Navarro Vineyards is using little tiny sheep to keep the weeds under control. But that's not the only thing they do. Hal asks the hard-hitting questions, like - "what sound does a sheep make … and isn't that the same sound as a goat?" Pet Food Company Bashes Competitors The makers of BLUE Brand Pet Food Products is being asked to change it's advertising to st...

Animal Radio® Episode 748

14 Year-Old Pet Product Inventor Brooke Martin is only 14, but she sounds more intelligent than many adults. She also is the inventor of "IC Pooch," a device that allows you to have visual contact between you and your dog using a tablet or mobile phone. It also dispenses treats. Brooke believe this is an answer to separation anxiety. New Worm Threat Imagine a 6 inch worm coming out of your pets skin. Sounds like something out of the latest horror movie. Unfortunately, it's a real new worm that poses a threat to your pets. Parasitologist Araceli Lucio-Forster explains this new discovery. Buzzfeed Beastmaster What the heck is a Beastmaster? Jack Shepard is a self-proclaimed Beastmaster at the ...

Animal Radio® Episode 747

Pet Spending At All Time High The American Pet Products Association reports we're shelling out nearly 60-Billion bucks a year on our animals. Research shows empty-nesters are now spending more on their four-legged children. Setting A Fine Example What happens when a father/daughter trip to Chuck E. Cheese turns into a high-speed chase after dad steals a puppy. Britt Savage reports. Whose Poop? Advances in forensic science has created a worldwide effort to catch up with people who don't clean up after their dogs. Many apartment owners are now requiring in their leases that dogs of tenants submit to DNA testing. There's actually a company to do the dirty work. PooPrints offers special leak-pro...

Animal Radio® Episode 746

Faking It! A new trend is the unfortunate and fraudulent use of "Service Dog" credentials for owners wanting to bring their dogs into restaurants, airlines and hotels. Pawtopia's Colleen Demling explains the problem and why the disabled suffers. Aspirin and Pets Did you know that Aspirin can be toxic to your pet? Dr. Debbie dispels the myths about pain relief for your pet. She'll also be answering your questions toll-free at 1-866-405-8405. Josh Duhamel Guests Besides a flourishing acting career, Josh Duhamel spends a lot of time speaking for the animals. He has a brand new web series and he's back to talk about it...and to flirt with the ladies. A Shot To The Tail Don't be surprised if the ...

Animal Radio® Episode 745

Are Your Pets A Tax Deduction? This year, for the first time ever, you may be able to deduct your furry friends on your taxes! After a landmark case, the IRS is now making allowances for certain conditions. Our brand new News Director, Tammy Trujillo will have all the details for you. Special People Help Special Needs Pets It takes someone with a lot of heart to adopt an animal with Spina-Bifida. That's exactly what Selina Kenitzer has done. She brought home four English Bulldogs with the spinal deformity. They are affectionately known "The Padded Bum Gang." Mutt-bombing Much more humane than it sounds, mutt-bombing is akin to the new online photo-bombing craze. Adoptable animals appear in t...

Animal Radio® Episode 744

Strange Pets Occasionally we run into listeners with bizarre pets. This week, Nancy King tells us about her life with an Octopus. That's right. Not as cuddly as a dog, but perhaps as smart. Why would anyone want an Octopus for a pet? You'll find out this week on Animal Radio®. Dogs Good For Our Hearts The American Heart Association (AHA) has declared that pets, especially dogs, are good for a person's heart. Dr. Glenn N. Levine, director of Baylor University's cardiac care unit, said "pet ownership, particularly dog ownership, is probably associated with a decreased risk of heart disease." The AHA writes that owning a dog "may help reduce cardiovascular risk," perhaps due to regular walks an...

Animal Radio® Episode 743

Fund A Pet Miracle Stacey Nutini has taken crowd-funding to a new high! Her one person organization directs funds to those who need urgent veterinary care. She describes the kind of people that give dollars to help other pet owners and the vetting process. Cleaning Up After Westminster Jerry Grymeck has the unfortunate duty of cleaning up after a bunch of dogs. Where do the dogs in Westminster stay? Hotel Penn of course. And Jerry is the certified Doggy Concierge. He spills the beans and behind the show gossip. Stolen Cat Food Results In Grand Theft James Lawlor of Clearwater, Florida was charged with Grand Theft after attempting to steal over $300 worth of cat food from a local Wal-mart. Lo...

Animal Radio® Episode 742

Lost Cat Pet Detective How does someone become a certified cat detective? Kim Freeman became certified and now she helps cat owners find their lost furr-balls. She's even authored "How to Find Your Lost Cat." Kim will share her story and even give us tips on finding the lost kitty. What Are The Odds? Amram Shapiro spent the better half of a decade compiling "odds" for his book. He has a fascinating peek at the probabilities that govern every aspect of human and animal life. Odds are 5 to 1 you'll be hit by lightning before you're ever stung by a bee, wasp or hornet. Pets Create Stronger Relationships and Bonds to Communities A new study from a developmental psychologist at Tufts University h...

Animal Radio® Episode 741

Our Pets Can Get Dementia Dr. Jennifer Bolser confirms that our dogs and cats do indeed suffer from the same mental disabilities that humans do. From depression to OCD, some of the same medicines we use are also valid for our companion animals. Connecting With Your Pet Technology changes the way we live, usually for the better. Dave Clark created a device that allows you to connect with your pet while you're away, using a smartphone. This new gadget has raised near $80,000 on IndieGoGo, partly because of it's ability to dispense treats to your dog with a press of a button on your phone. Didn't See That Bite Coming A new dangerous Internet video fad is becoming more popular. The scenario is o...

Animal Radio® Episode 740

Former Mob Head Turns Into Pussycat James Guiliani was the head mob enforcer in Brooklyn for over 20 years. He said his used to get a high inflicting violence on behalf of John Gotti. Now he gets high saving animals after a dog changed his evil ways. James is our guest and he explains how he got out of the mafia and into pet rescue. Oh, he also has a brand new show on the Oprah Network. Cat Videos Made The Internet The Internet Cat Video Festival is selling out and attracting huge audiences nationwide. It's not a bunch of single cat-women that are attending these feline festivities. William Braden, winner of the Golden Kitty Award for his viral videos, is hosting the event. He joins us and e...

Animal Radio® Episode 739

Westminster Opens Door To Mixed Breeds No longer is a dog required to be a purebred to compete in some of the Westminster events. David Frei explains, mixed breed dogs still won't be eligible to compete for "Best In Show." Spring Brings Nasty Parasites Did you know fleas can transmit tapeworm to your pet, robbing your furry friend of 25% of it's daily nutrition. Dr. Joel Ehrenzweig has the low-down on tapeworm and how to avoid being a statistic. War Yorkie Smoky was a 4 lb. Yorkie, found in New Guinea during Bill Wynne's WWII tour of duty. The little dog flew 150 reconnaissance missions and holds the title of the First Therapy Dog. Bill is now 92 and he recounts his stories about Smoky quite...

Animal Radio® Episode 738

Comedian Seth Herzog Guests NatGeo's new science/comedy "Duck Quacks Don't Echo" will put to the test everyday common misconceptions. Host Seth Herzog joins us and shares some of the experiments he's doing with animals. Pet Food Recalls On The Rise Nothing is certain in life except death and taxes and, increasingly, pet food and treat recalls. There were 33 in 2013. On average, that's one every 11 days. Between 2008 and 2012, the Food and Drug Administration received more than 2,500 complaints from consumers regarding pet food and livestock feed. Training Therapy Animals Paula Scott trains and certifies therapy dogs, cats, miniature horses and plenty of animals you wouldn't necessarily think...

Animal Radio® Episode 737

Dog To English Translator Leave it to the Swedes and Tomas Mazzetti, Project Manager of "No More Woof," a device that straps onto your dogs head and translates their thoughts into one of eight different voices. While Tomas admits the technology is far from perfect, he has been able to raise over $10,000 on a crowd-funding website. Choosing Pets Over Kids It may come to you as a surprise, but young couples opting to have furry-kids instead of human children. While the causes are still unknown, Ron Reich's research suggests income and social media may play a role. A Vet's Home Life with a vet is never dull according to Scott Reeder. His wife is like most veterinarians. She ends up bringing hom...

Animal Radio® Episode 736

No-Snip Sterilization The latest weapon for the fight against companion animal overpopulation is a testicular injection that could be more cost effective and easier to administer. Dr. Julie Levy shares her experience and explains the pros and cons to this new tool. Puppy Lemon Law Did you know there was a puppy Lemon law, like for your car? Amy Feldman, an attorney with the Judge Group, says knowledge of the puppy lemon law may come in handy. The lawyer says in Pennsylvania, New Jersey and Delaware, once you take puppy home, if you find it has a health issue, you can only take advantage of the puppy lemon laws if you have brought the dog to the vet. Medical Marijuana For Pets Miles, a 12-yea...

Animal Radio® Episode 735

Security K9's For Schools Following the Sandy Hook tragedy, Mark Gomer got the idea to put Canine Protection Dogs into schools to sniff-out firearms and diffuse violent situations. At $50,000 per dog, Mark is trying to convince schools to purchase one of these full-time K9's to protect their students. Snake-Whisperer Gets The Girls Brian Barczyk loves reptiles. He has 30,000 snakes. Brian breeds them and sends them all over the globe to his snake-lovin' brethren. He's been bit 100,000 times he estimates and his colorful life is ripe for a TV reality series. Are you listening NatGeo? Oh, and no, he's not single. In fact, the chicks dig it. When To Say No Hoarding is a very real problem. Often...

Animal Radio® Episode 734

Paul Reiser And Pets Comedian Paul Reiser guests this week. He's witty, multi-talented and guaranteed to make you laugh so hard you'll blow egg-nog out of your nose. And he speaks up for the first time publicly about his dog "Bosco." There's no better way to top off your year. Cindy Brady Spills It Susan Olsen (Cindy Brady on The Brady Bunch) is one of the few child actors that DIDN'T cross to the dark side. And in fact, she's a model citizen, animal advocate and foster parent. She's seems like a normal gal until she tells you about her hobby making candy-poop with her hands. She'll also divulge behind-the-scenes stories about The Brady Bunch. Most Popular Dog Names Move over Rover, Max and ...

Animal Radio® Episode 733

"Boomer The Dog" Guests Delivered from obscurity by NatGeo's Taboo, Boomer is a dog in a man's body. Some have issues with a grown man dressing up as a dog, eating dog food, and barking out commands. Boomer was inspired by Disney's Shaggy DA movie and hasn't been the same since. Boomer explains his world in this special Animal Radio® interview. Pet Friendly House David Beart is building his house especially for his dog. He's teamed up with many manufacturers to stock his pet-friendly dwelling. While this may not seem like a big deal, David may be onto something. The pet industry is the second-fastest growing sector at 58 BILLION dollars this year. It only makes sense that our homes will beco...

Animal Radio® Episode 732

39 Ways NOT To Kill Your Best Friend Seasoned Veterinary Surgeon Dr. Judith Samson-French researched case files to determine how we can avoid accidentally killing our pets. Even with our best intentions, we may be putting our furry-friends in harms way. She'll reveal some of the stranger ways good owners unexpectedly killed their pet. Dog Gets Obamacare While millions are having difficulty signing up for Obamacare, a dog was able get processed under Colorado's healthcare exchange. It was a mistake of course. The insurance account was supposed to be opened for Shane Smith, not his 14-year-old Yorkie "Baxter." Trains, Planes and Chihuahuas Our guest, Congressman Jeff Denham (R-California) has ...

Animal Radio® Episode 731

Best Dog Tricks On The Planet Babette Haggerty has trained Jack Nicklaus' Golden Retriever to bark the number of his major tournament wins on command, Curt Gowdy's Rottweiler to say, "Go Reds," and Jimmy Buffett's Maltese to dance on cue to "Margaritaville." Now she's sharing her best on Animal Radio® There's An App For That Steve Pelletier is a techie, a dog lover, and a fitness fanatic. Once an Economist at the Reagan White House, he's now focusing his attention on the pet obesity problem in the U.S. He's invented a smartphone app that can help your dog stay in shape. Designer Breeds Darlene Arden busts the myths surround the new Cava-Poo-Chon breed. This toy dog is supposed to look foreve...

Animal Radio® Episode 730

Jobs That Bite Jeremy Brandt has a strange and scary job. One minute he's be doing dental work on a lion, next he'll be tattooing a bear. It's all part of a days work as a Nat Geo WILD television host. Does Your Cat Have A Smart Phone? Yes, there's an "app" for that. Just released, the Human-to-Cat Translator. This intriguing app says it can translate human words into cat language. Speak a word or phrase into your phone, and the app plays back a collection of meows, supposedly translated your English into, well, Catlish. When we tried a translation for "come here," our cat tester showed a little curiosity but not enough to actually get off the couch. Of course, even if the app accurately doe...

Animal Radio® Episode 729

Straight from the Shark Tank Abe Geary pitched his pet-related idea to the sharks on ABC's Shark Tank. He ended up turning down an offer that required too much equity. Now he's on Animal Radio® to share his Pet Paint with listeners. Abe tells us what it was like for him on the prime-time blockbuster show. His mere appearance on the TV show has driven sales. The Prince Returns Prince Lorenzo Borghese is back. This time we clear up any confusion about being related to Napoleon. Since being on the TV reality show The Bachelor, almost a decade ago, he's been actively involved with his high-end boutique pet line, and he's been advocating for our furry-friends. Dangerous Dog Registry Orange County...

Animal Radio® Episode 728

Every Dog Deserves A Second Chance Bestselling author Jon Katz is back on Animal Radio®. A few years ago he was on top of the world. Then came the end of his 35-year marriage and he went broke. He needed a second chance. Along came Frieda, a Rottweiler-shepherd mix that also needed a second chance. Suffering in Silence Often when an animal is sick it goes un-noticed. Some believe that's because they can't show weakness in the wild. Animal Radio® Veterinary Correspondent Dr. Marty Becker will tell you what signs to look for that indicate your furr-kid is sick. Pot Plant Pesticides Killing Animals Half-a-million marijuana plants have been recovered on US Forest Service land so far this year. I...

Animal Radio® Episode 727

This Dog Knows A Thousand Words You may have heard about Chaser, the Border Collie that not only knows 1000 words but can understand sentences. John Pilley got Chaser when he was 72, and has chronicled this amazing story. Your dog may be just as brilliant! Jerky Treats Death Toll Nears 600 Meat or plant-based "jerky" pet treats have been tied to mysterious illnesses in thousands of dogs, according to the FDA. Bernadette Dunham, director of the FDA's Center for Veterinary Medicine, said "This is one of the most elusive and mysterious outbreaks we've encountered." Unlikely Loves Jennifer Holland has release another book highlighting strange and unusual animal relationships. You'll hear about t...

Animal Radio® Episode 726

Does This Collar Make My Butt Look Big? The very amusing Dena Harris joins us as she parodies all the self-help diet books with tips to reduce the fat in your cat. You'll hear purr-actical tips like, eat whatever you want, just throw it up at 3am right in the middle of the bedroom floor. What The Dog Knows Cat Warren trains cadaver dogs to look for dead bodies. How does she do it? And just how good is your dog's nose? So good they can sniff a corpse at the bottom of a lake for 100 years. Would "Ladybug" the Animal Radio® Stunt Dog be good as a cadaver dog? She likes rolling in dead stuff. Anal Glands It's all fun and games until someone gets squirted in the eye. Dogfather Joey Villani sugges...

Animal Radio® Episode 725

Air Hollywood Actress and animal advocate Megan Blake is teaching dogs to fly on airplanes using a Hollywood studio set and aircraft simulator. For $300 you can desensitize your pup from all the noise and vibrations that happen on a real plane. One Cool Black Cat As Halloween approaches, we're examining all the strange superstitions from Black Cats to Fat Rats. Self-proclaimed expert Kim Campbell Thornton shares the stories behind the myths and legends. Condoms For Cats & Dogs A new website is supposedly offering an unusual way to control the pet population - condoms for cats and dogs. PetCondoms.org claims to offer a special brand of protection dubbed Animal Instincts. But anyone trying to ...

Animal Radio® Episode 724

Date Me, Date My Dog 70% of female respondents would marry their dog according to comedian Leigh Anne Jasheway. Leigh Anne barks up all the major problem issues single women with dogs face when trying to mate and relate with a human male - and how to successfully have sex in front of the dog without causing dogus-interruptus. More Ha Ha What's better than one animal loving comedian? Two of course. Joey Camen and his multiple personalities visit with Animal Radio®. He shares an exciting, tail wagging story about the relationship he had with Snoopy, his shelter dog. Mice Sing To Protect Themselves We all know that birds sing, but did you know mice do as well? And the songs vary, so mice that l...

Animal Radio® Episode 723

Barking Blondes Anna Webb and Jo Good are perhaps the two funniest ladies you've ever heard. They have an affinity for our "fur-kids" - and they'll tell you how two bitches taught two bitches to survive without men. Flea Fodder Once again we are having a record year for fleas. And this has, quite by accident, become the thrust of today's show. Dr. Christian Von Simpson and "Dogfather" Joey Villani offer up great advice for ridding your pet of fleas once and for all. Can you use Listerine or Vinegar as effective protection? Dr. Debbie busts the myths. Rent-The-Chicken.com Phil Thompkins and his wife Jenn are quite the entrepreneurs. They've successfully launched a chicken rental business just...

Animal Radio® Episode 722

10 Pets That Inspired Great Songs From the Rolling Stones to Queen to Norah Jones, they all wrote or sang songs about the important animals in their lives. MNN.com's Laura Moss has the stories behind the music. Fatal Canine Disease Spreads from Ohio Veterinarians across the country are stumped about a new disease, similar to Parvo, that seems to have originated from a service dog in Ohio. So far 10 cases of Circovirus have been reported. Animal Radio® Veterinary Correspondent Dr. Marty Becker reports on the latest findings and how to prevent exposure. Are Monkeys Smarter Than College Students? Britt Savage reports about a study that shows our primate friends may be sharper than college stude...

Animal Radio® Episode 721

Get Your Licks on Route 66 We're checking in with Susan Sims and actress Ashely Bell as they trek across America on the annual adoption tour. Ashley shares the stories behind her pets at home. My Dog Eats Drywall We hear it all at Animal Radio®. This week we'll be helping a listener's dog to stop eating the sheet rock walls. And we'll uncover the reasons our dogs have chewing fetishes and give you solutions to stop this kind of bizarre behavior. Dare to Look Ripley's Believe It Or Not is back and Edward Meyer shares the most unusual and unique animal oddities. From the skateboarding cats to the man who married a donkey, you'll hear the strange but true stories. Can You Train a Cat? Mikkel Be...

Animal Radio® Episode 720

Is Yawning Contagious Richard Christian reports on a study that says you can get your dog to yawn by yawning yourself. But Fido knows when you're faking it. He won't fall for the faux yawn. What does it all mean? What is our dog thinking when they yawn? Don't get paranoid. He's not necessarily bored. Man Tries To Smuggle Fish In Pants An embarrassing leak foiled one man's recent smuggling attempt in New Zealand. The Vietnamese national tried to go from Australia to Auckland with live tropical fish hidden in plastic bags and stuffed in his pockets. But airport officials grew suspicious when they noticed there was water seeping from his pants. Cat Friendly Practices Animal Radio® Veterinary Co...

Animal Radio® Episode 719

No Sad Dogs in Heaven World renown communicator Sonya Fitzpatrick is our guest. She'll be answering the questions pet owners have after their pets have passed on. Alan is skeptical, but that may change before the end of the show. "Where's the iPad Honey?" Anna Jane Grossman, who runs School for the Dogs with dog training partner Kate Senisi, trained her own dog, Amos, on her iPad, and has since segued into teaching budding canine techies how to use the popular Apple device. Smelly Dog Ears One of the first signs of ear problems is that disgusting yeasty smell. Dogfather Joey Villani knows this is common among certain breeds and he has the solution using products you probably have in the kitc...

Animal Radio® Episode 718

Dancing with Raccoons Mark "Coonrippy" Brown's YouTube videos have gone viral. He got famous for a video that showed him and his pet raccoon Gunshow dancing to Aretha Franklin. But the increased scrutiny on his lifestyle caused the Tennessee Wildlife Resources Agency to step in and confiscate his newest pet 'coon, Rebekah. Dogtripping Tune in for mystery author David Rosenfelt's hilarious account of a cross-country move from California to Maine with twenty-five dogs. It turned out to be a bigger ordeal than he anticipated, despite the 3 RVs, the extra kibble, volunteers (including a few readers), and camping equipment. First Family Has New Pet President Obama and the First Family have a new ...

Animal Radio® Episode 717

Anti-bullying Dog Therapy Fido is now being used to stop bullying. Rachel McPherson is introducing canines to both the bully victim as well as the bully-er. The transformation is astonishing. Find out what the Good Dog Foundation has planned. Allergy Season Animal Radio® is getting more and more calls from pet-guardians whose furry-friends are suffering from Summer allergies. It's important determine the type of allergy, whether it's food, environmental or some kind of pest. For some pets, it may be a Miliary Flea Dermatitis - an acute reaction to fleas, pollens in the air, or simply a food allergy. Your vet has the tools to decipher and treat. Courthouse Dogs Former Prosecutor Ellen O'Neill...

Animal Radio® Episode 716

Saving $$ Without Short-Changing Your Pet Animal Radio® Veterinary Correspondent Dr. Marty Becker has solutions to beat the high-costs associated with being a pet-parent. New veterinary procedures can cost a lot! But the simplest way to avoid costs is to keep your pet its ideal weight. Is Pet Insurance Worth It? While the Animal Radio® Dream Team have conflicting opinions on pet insurance, the facts stand strong. Yes, you could have to come up with 30 grand for some of today's procedures. But if you're covered, you won't be up the creek without the proverbial paddle. Animal Radio® - Kimpton Crown Winner It's time to find a winner for the Third Annual Pet Photo Contest. Today we're sending a ...

Animal Radio® Episode 715

The Secret Of Lost Cats You've seen them. Hanging on telephone poles and posted on supermarket bulletin boards. It says "Lost Cat" with a picture of someone's furry friend. Dr. Nancy Davidson interviewed the people behind the signs and tells their stories. Another Great Invention John Polimeno gave up his job as a construction worker to engineer a face-recognition, or should we say "muzzle" recognition App to help find lost animals across the country. So far his company and App has reunited 7 pets with their owners. John explains the technology and how we can add it to the arsenal of tools. Pillow of Your Pet Shannon Broder had an idea you wish you thought of. She takes pictures of your pet ...

Animal Radio® Episode 714

Live From SuperZoo It's time again for our New Pet Product Special from the pet industry's largest trade show in Las Vegas. We'll be giving you great gifts for your pet before they're on the shelves in your pet store. Flea Facts There is no doubt that this flea season has been one of the worst in recorded history. Now it takes a multi-modal approach to get rid of these little suckers for good. Dr. Debbie steps up to the plate with several great ideas. Pet Insurance When is the best time to get pet insurance so you won't be caught with the ever-increasing cost of veterinary care? Is it better to just start an interest-bearing savings account for your pet? Is it possible that your insurance cl...

Animal Radio® Episode 713

Beth Stern Guests Yes, she is the wife of Howard Stern. But more importantly, Beth Ostrosky - Stern is an avid animal advocate. She's fostering a bunch of animals at home. She says Howard is really into her pets and sometimes he'll get very emotional when the animals find homes. Cats Actually Have A Language Con Slobodchikoff is studying animal linguistics. He's noticing patterns that indicate language among cats and even prairie dogs. He even says that someday we may have an App that will translate our conversations with animals. Pet Restraints FAIL New research from the Center for Pet Safety reveals that the pet restraints tested have a 100% failure rate. Does this mean you shouldn't use t...

Animal Radio® Episode 712

Flight Attendant Accused of Smuggling Animals An American Airlines flight attendant is taking legal action to clear her name after being accused of hiding rats in her underwear and sneaking them onto a plane. Louann Giambattista has filed a lawsuit seeking unspecified damages, claiming the accusations have left her with "debilitating anxiety." Giambattista's problems began last year when one of her American Airlines co-workers allegedly noticed an unusual bulge in the admitted animal lover's pocket. Don't Kiss The Lions! That's the lesson for a Canadian teenager who was mauled by a lion in South Africa. Lauren Fagen was attempting to kiss the fur of a caged male lion at a wildlife rehabilita...

Animal Radio® Episode 711

Vet Locks Himself In Hot Car Dr. Ernie Ward wanted to bring attention to how hot a car gets and how dangerous it can be for your dog. So he "shvitzed it out" inside his Coupe, all the while video taping it for posterity. He shares his experience with us. Dr. Marty Becker Joins Animal Radio® America's Favorite Veterinarian is such a frequent guest that we decided to make him part of the Animal Radio® family. Dr. Becker joins us as a Veterinary Correspondent, reporting on important stories from the world of all things furry. This week he'll take the fear of vet visits out of our pets. Plastic Surgery For Pets Pets and their owners do tend to look alike after a while but are some pet owners goi...

Animal Radio® Episode 710

Pets Cause 3-Billion Dollars Damage A new study shows that American pets have bitten, chewed, licked, drooled upon, and otherwise damaged more than eight million devices, which adds up to more than $3 BILLION in repair and replacement costs. The most commonly damaged device is the smartphone. Sandy Robbins shares the studies amazing results. Cat Ruins Intimate Moment What happens when an Animal Radio® listener's boyfriend is bothered by a cat when he's in the mood for love? Bottom line, your pet should not be in the same room when you're making love. Not only is it a "mood-spoiler," but according to Dr. Debbie, somebody could get hurt. Poison Ivy Leaves of three, let it be. A good tip to avo...

Animal Radio® Episode 709

Kenny Lee Lewis Guests Guitarist for the Steve Miller Band, Kenny Lee Lewis kicks off their Summer tour with a stop at Animal Radio®. Kenny shares his Central California home with Sophie, a dog he fell in love with after he promised his daughter a pup if she got good grades. We'll also have tickets to check out the Steve Miller Band for select cities. Preventing Cancer Dr. Gerald Post is back with basic things you can do to reduce the odds against your pet. If Cancer is detected and treated early, many of our pets have a great chance at a healthy outcome. Dr. Post has the low-down on pesticides and your pet. Handicapped Pig Gets Wheelchair When a patient brought a deformed pig in to Dr. Len ...

Animal Radio® Episode 708

Be Fearful if Fido is Flying in Cargo Bay Area NBC Investigative Journalist Elyce Kirchner reports on why the airlines are getting away with murder, literally. There is an incredibly high number of pets that don't come out alive after flying in the cargo compartment. We'll have the list of the top airlines and the worst. World's Ugliest Dog Contest Chronicled They're sooo ugly they're cute. Vicki DeArmon has been the brainchild behind the wildly-popular Ugliest Dog Contest at the Sonoma-Marin Fair. Now she's taken the photos from these contests and printed them into a coffee-table book perfect for ooogling. "Pet" Dreams Puppy lovers have 'fessed up, they have "pet dreams" when they leave the...

Animal Radio® Episode 707

Jo Anne Worley Guests Not only is she an outstanding comedian, Jo Anne Worley (Laugh-In) spends much of her time caring for the animals. She's the sitting President of Actors and Others for Animals. This is her seconds time visiting the Animal Radio® Dream Team. A Real Life Pet Entertainer Lee Day's business card says "Pet Entertainer." We had no idea what this really meant. So we decided to get her on the show to entertain your pets. Grab Fluffy and Fido and bring them around the radio for today's show. They may be quite entertained. The Truth About Vaccinations Dr. Debbie finally puts an end to the vaccination confusion. How often do your pets really need Distemper, FLV and Rabies shots an...

Animal Radio® Episode 706

NASCAR's Cory Joyce Returns He may be only 20, but he's using his star power to create a better life for animals. Cory Joyce is working closely with the Humane Society of The United States as well as a local shelter in his North Carolina hometown. Naming Your Pet Vinnie Penn believes that naming your pet is the single most important thing you will do. He has tips for avoiding embarrassing naming mistakes. And please, don't name your Chihuahua "Thor." 77lb Dachshund Sheds 40+ Pounds Obie, a Dachshund, has lost so much weight that he had to have skin removed so it wouldn't drag on the ground. His guardian, Nora Vanatta tells us the entire story, including the bitter custody battles with Obie's...

Animal Radio® Episode 705

Animal Radio® Gets Phat on Fat Obesity is troubling about 3 out of every 5 pets. This weeks we're conquering this problem with stories, tips and tricks to make sure your pet is healthy and happy. You'll hear about the kitty that ate McDonald's every day, an inventor that created a cat-treadmill, and a 77 lb. Dachshund. Top Behavioral Problem Separation Anxiety not only tops the least of dog behavior problems, it's most often brought on by the dog's owner or guardian without knowing it. Alan Kabel has sure-fire ways to teach an old dog new tricks. Dogs Going Postal Dogs go postal in Los Angeles more than any other U.S. city. The U.S. Postal Service released its rankings of the best and worst ...

Animal Radio® Episode 704

Actress Elaine Hendrix Guests When she's not acting in NCIS or CSI, Elaine Hendrix is working to reduce the amount of homeless animals that are euthanized everyday. She's even started her own adoption website called The Pet Matchmaker™. Pet Pawparazzi Photo Contest For the third year, we've teamed up with the very pet-friendly Kimpton Hotels for our traditional pet photo competition. Up for grabs, a 3-night stay at Kimpton, Jet Blue Airfare and lots of goodies to spoil you and your pet. Enter Now!! Medical Marijuana for Pets Veterinarians report a high increase in numbers of pets ingesting marijuana. There is a dispute about this being an effective and helpful 'medication' for pets. Some Vet...

Animal Radio® Episode 703

Building Noah's Ark Reniel Aguila, a Florida resident, has embarked on an estimated two-year journey to build a replica of Noah's Ark using precise biblical specifications. Rodolfo Almira said he thought of the idea after watching animals in Hurricane Katrina struggle to find food and survive. Almira has received about $300,000 in donations but needs much more. Chimps As Pets As much as you would like to share your home with a primate, and some of you who think you already do, it's no fun after the third or fourth dung toss. Plus their sheer strength can have you ready to reconsider. Debbie Rosenman chronicles the stories of primate love. There's An App For That The Animal Legal Defense Fund...

Animal Radio® Episode 702

The Animals' Favorite Quarterback Pittsburgh Steelers QB Charlie Batch visits Animal Radio® to talk about his new job promoting the Riedel & Cody Fund, an organization that helps those battling Canine Cancer. Mike Tyson's Ex Eats His Pet Who would have the guts to eat the former World Heavyweight Champion's pet pigeon? Mike Tyson's ex-girlfriend roasted the fowl in front of him. Tyson says "I was living in her home on her dime, so I let her do it." He also said this led to the break-up." Stop the Tear-stains Groomer Joey Villani knows that your pet's tear-stains can be caused by a yeast infection. He'll tell you how the professionals get rid of, and prevent further tear-stains. You probably ...