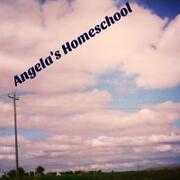 Homeschooling and field trips

Homeschooling and field trips - the best combination .

Teaching Spelling Tips

A podcast for instructional information on how to teach spelling in a homeschool enviroment.

Homeschool Teaching Styles

There are a number of different methods to use when choosing a home education. I will be discussing a variety of approaches when teaching your child.

Considering Homeschooling- Checklist

When faced with difficulties in today schools and society homeschooling is becoming increasingly more positive. It is a viable choice. If your considering choosing homeschooling here are some points to consider if you will check off ! Lets talk FIrst Angela's Homeschool.

Autism, ADD and Homeschooling

We will be talking about teaching a child with special needs. You can do this -a better quality of life . Lets talk Autism and homeschooling.

What is Educational Neglect

What comprises educational neglect in the state of Oklahoma ? What options are open to parents that are currently struggling to provide curriculum for their child. Are you burnt out on homeschooling ? Lets recharge and make a new lesson plan. Because I believe you CAN do this. I believe in Issaih 65:24 "And it shall come to pass, that before they call, I will answer; and while they are yet speaking, I will hear."

All Shades Of Learning Styles-Key Point

We will discuss different learning styles including how a autistic child may learn. I have a child recovered from Autism. A hands on experience that may benefit seasoned Homeschool families and 1st year Homeschooling families as well.

Curriculum Choices-Which One?

With so many choices for curriculm today in the homeschool world - what is a Homeschool Educator to do ? Lets talk- and I will share my experience with different curriculums we have used as a family and the ones I routinely joyfully give away. Have questions - address them to https://www.facebook.com/angelas.homeschool or on twitter - https://twitter.com/AngelasSchool . My twitter is soon to be updated. My email that I can be reached is @ homeschooltruth@yahoo.com. Lets get started !