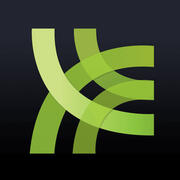 Joan Rivers In Critical Condition

British Ebola Patient May Be Flown To UK

British Ebola Patient 'May Be Flown To UK'

Who Is Briton Who Beheaded James Foley?

Who Is 'Briton' Who Beheaded James Foley?

Ukraine Destroys Russian Armoured Convoy

Ukraine 'Destroys Russian Armoured Convoy'

Ariana Grande's Grandfather Dies

Chiellini: Suarez Bite Ban Is Excessive

Asos Loses 20% Of Stock In WarehouseFire

IraqAsksFor US AirstrikesToCombat ISIS

Iraq Asks For US Airstrikes To Combat ISIS

Ukrainian Aircraft Shot Down

Ukrainian Aircraft Shot Down By Separatists

Qatar Corruption Claims Coca-Cola

The European boss of Coca-Cola says the firm is "concerned" about corruption claims within football's global governing body, Fifa.

MH370 Families Whistleblower Reward

Video Released Of Hostage Handover

Taliban Releases Video Of Hostage Handover

Ex-Fifa Official Accused Over $5m Bribe

Two Spectators Killed In Rally Crash

Two Spectators Killed In Scotland Rally Crash

Cable Denies Anti-Clegg Poll Claims

Three Killed In Shooting Near Museum

Ebay Users Urged To Change Password

Kenya Blasts As Britons Warned To Leave

Woman Dies After Fall On Mount McKinley

Woman Dies In 1,000ft Fall On Mount McKinley

Police Catch Michael Wheatley

Skull Cracker: Police Catch Michael Wheatley

Ukraine: Clashes After Deadly Fire

Bob Hoskins Dies Aged 71

5 Die As UK Helicopter Crashes

Five Die As UK Helicopter Crashes in Afghanistan

Camilla's Brother Dies Of Head Injury

Camilla's Brother Dies Of Head Injury After Fall

Five Killed At Separatist Checkpoint

Killings in Ukraine.

Ferry Disaster

Man Killed In London Building Collapse

Anti-Terrorist Operation Underway

Civilians are urged to stay indoors as clashes between police and separatists holding government buildings threaten to break out.

Nigel Evans Prosecution

Nigel Evans Prosecution 'Was Great Tragedy'

Peaches Geldof Dies

Shrien Dewani Extradited To South Africa

HEADLINE

Profile: Vladimir Putin 08 Mar 14

Vladimir Putin's motives and aims are at the heart of the Ukraine crisis. In this week's Profile, Mary Ann Sieghart speaks to those who've watched him closely. We hear about his life as KGB agent, his volatile temper, the role religion now plays in his life and politics, and the curious diplomatic deployment of his dog.

DocArchive: Will Carlos Acosta Get to the Pointe

A decision by his father to send him to ballet school changed the direction of Carlos Acosta's life. Thanks to Fidel Castro's belief that art should be accessible to all Cubans he received free ballet tuition. It shaped his character, and secured his future. Now he wants to give something back to his country by saving an abandoned ballet school in Havana. Vittorio Garatti's School of Ballet is an extraordinary labyrinth of corridors, graceful arches and majestic brick and terracotta domes, and has been described as one of the most remarkable buildings of the 20th Century. But the ballet star's attempts to restore the building have stirred Latin passions and protest.

5lfd: Sports Report 08 Mar 13

Mark Pougatch brings you news and reaction from the early kick offs where Giroud netted two goals to secure Arsenal's passage to an FA Cup Semi Final and Manchester United managed a strong performance at the Hawthrons to leave Moyes a happy man. Darren Fletcher will then bring you reaction to the three o'clock kick offs as well as the Classifieds with Charlotte Green.

DocArchive: Freedom to be Single

Rupa Jha meets fellow Indian women who choose to be, or are forced to be, single. She comes face-to-face with a story of coercion, prejudice and neglect that is both shocking and moving. It is also a story about the reactionary attitudes, narrow-mindedness and sometimes outright misogyny that obstruct such women's choices.

WS MoreOrLess: Modern Slavery 08 Mar 2014

Are there 21 million slaves in the world today? Director of 12 Years a Slave, Steve McQueen, made this claim at both the Oscars and the BAFTAs while accepting awards. More or Less looks into the definition of a slave, where they can be found, and explores how they can be counted.

5lfd: Friday Night Preview with Dan Walker 07 Mar 14

Danny Mills, Danny Higginbotham and Jonathan Northcroft join Dan Walker to preview the weekend's football in both league and cup.

Docs: Uruguay's Radical Drugs Policy - 06 Mar 2014

Thousands of Uruguayans are hooked on a highly addictive cocaine derivative – 'pasta base'. Will the legalisation of marijuana impact this problematic drug abuse? Linda Pressly reports.

5lfd: England beat Denmark 05 Mar 14

Reaction to the final England friendly before Roy Hodgson has to pick his World Cup squad, as they beat Denmark 1-0. Former internationals Danny Mills and Chris Waddle, reaction from the England camp and callers. Presented by Mark Pougatch.

Obama could lift crude export ban without Congress: Murkowski

Past U.S. presidents have used executive authority to allow the export of U.S. crude oil, and President Barack Obama should do the same, says Sen. Lisa Murkowski at IHS CERAweek.

Docs: Freedom of the Mind

Ingrid Betancourt - who was held captive for six years - explores how people's minds can be free even while they are in captivity.

5lfd: Monday Night Club 03 Mar 14

Mark Chapman alongside Steve Claridge, Jason Burt and Guy Mowbray discuss the talking points from the weekend's football. There's discussion about Sol Campbell's claim that the FA are institutionally racist, Alan Pardew's headbutt on David Meyler and Roy Hodgson's England squad.

NPR News: 03-03-2014 11AM ET

NPR News: 03-03-2014 11AM ET

Nomura's Kurtz Says Better U.S. Data 'Priced In' (Audio)

Mar. 3 (Bloomberg) -- Michael Kurtz, the Hong Kong-based head of global equity strategy at Nomura Holdings Inc., says U.S. equities are priced for optimistic economic data. Kurtz talks with Bloomberg's Bob Moon on Bloomberg Radio's "Bloomberg - The First Word."

Washington, DC 5-day Forecast from The Weather Channel [Mon, 03 Mar 2014 12:05:

Washington, DC 5-day Forecast from The Weather Channel [Mon, 03 Mar 2014 06:05:

NBC Nightly News (audio) - 03-02-2014-161631

Listen to "NBC Nightly News with Brian Williams," providing reports and analysis of the day's most newsworthy national and international events. This audio podcast, updated each weekday evening by NBCNews.com, brings you the day's show in its entirety. For more from "Nightly News", visit http://nightly.msnbc.com

5lfd: MOTD2 Extra: Alan Pardew, Sol Campbell 02 Mar 14

Mark Chapman is alongside a panel of Martin Keown, Rory Smith from The Times and Conor McNamara. Amongst the talking points; Alan Pardew's headbutt on David Meyler, Sol Campbell's claim that the FA is institutionally racist and Jose Mourinho's comments following Chelsea's win that sent them to the top of the Premier League

GlobalNews: 01 Mar 14 SAT Russia approves troops for Ukraine

Putin gets approval for troops deployment to Ukraine/Tributes to Paco de Lucia/invoking the Pope for Oscar glory

MoreOrLess: The 10,000 hours rule 01 Feb 14

Becoming a pro on practice alone – is that possible? Or do you need innate talent? After reading books promoting the idea, a photographer with no natural talent explains how he is practising for 10,000, hours to become a professional golfer. We hear David Epstein, author of 'The Sports Gene', and Malcolm Gladwell, author of 'Outliers' explain their views on whether you need innate ability. This programme was first broadcast on the BBC World Service.

5lfd: Dan Walker's Friday night preview 28 Feb 14

This week's guests are John Carew, Robbie Savage and Jonathan Northcroft. There's a special in-depth interview with the controversial Cardiff City owner, Vincent Tan- plus the panel look ahead to the League Cup Final. And of course there's the beast and previews of the rest of the weekend's football.

Canaccord Genuity's Tony Dwyer Raises S&P 500 Target (Audio)

Feb. 28 (Bloomberg) -- Tony Dwyer, an equity strategist at Canaccord Genuity Securities LLC, says his new year-end S&P 500 target is 2185, making him the most optimistic among strategists tracked by Bloomberg. Dwyer talks with Bloomberg's Bob Moon on Bloomberg Radio's "Bloomberg - The First Word."

GlobalNews: 28 Feb 14 PM Ukrainian ex-leader vows fightback

MSF work halted in Myanmar's Rakhine state / Crackdown on 'boiler room' fraudsters / The HAV304 - the world's longest aircraft.

Bloomberg Law Brief: Twitter's Battle Over @James Dean (Audio)

Feb. 28 (Bloomberg) -- Professor Eric Goldman, director of the High Tech Law Institute at Santa Clara University School of Law, discusses the legal battle over the Twitter handle @James Dean. He talks with Bloomberg Law host June Grasso on Bloomberg Radio's "Morning Bloomberg Law Brief." Bloomberg's Karen Moskow and jon Bascom report the day's top legal stories.

GlobalNews: 28 Feb 14 AM Russia's mixed messages on Ukraine

GCHQ spied on Yahoo webcams / Arizona rejects anti gay bill.

IRA 'Amnesty' Letters 'Worthless

Northern Ireland's First Minister welcomes a judicial review into the row over state-sanctioned letters sent to IRA suspects.

5lfd: England squad and Anelka punishment 27 Feb 14

On the day that Roy Hodgson announces his 30-man squad to take on Denmark at Wembely next month, the FA announce that Nicolas Anelka is guilty of improper conduct following his 'quenelle' celebration. Russel Fuller discusses this with Tony Evans of The Times and Mike Ingham goes through the England squad.

GlobalNews: 27 Feb 14 PM Ukraine warns of Russia 'aggression'

Deadly bomb blast in Somali capital / Concordia captain returns to ship / Ancient Spanish caves briefly reopen.

GlobalNews: 27 Feb 14 AM Ukraine interim government

Ukraine's nominated Prime Minister predicts tough times ahead / Nigeria asks France for help to fight jihadists / Protests in Venezuela

5lfd: Chelsea draw at Galatasaray

Mark Pougatch and John Hartson bring you reaction from Chelsea's draw at Galatasaray, which includes interviews with Roberto Mancini and Jose Mourinho. Plus you can hear from Spanish football journalist Begonia Perez, Italian football journalist Tancredi Palmieri and German football writer Raphael Honigstein who reflect on how all the English sides left in the Champions League have performed. Mark and John also take calls from Chelsea and Manchester United fans.

5lfd: Moyes will stay at United

Manchester United have told the BBC that "nothing's changed" - and that David Moyes will stay as their manager. Mark Pougatch brings you more reaction, plus the latest news from West Brom.

GlobalNews: 26 Feb 14 PM Rival rallies in Ukraine's Crimea

Hong Kong news editor wounded in attack / Spanish guitarist, Paco de Lucia, dies aged 66 / Spitting Image's 30th anniversary.

Thank You! - All listeners

Thank-you all for listening!

5lfd: Moyes accepts blame for Athens defeat 25 feb 14

A poor performance for Manchester United against Olympiakos in Athens leaves David Moye's side trailing by two goals going into the second leg of their Champions League last 16 tie. Mark Pougatch is joined by Kevin Kilbane, Ian Dennis and Robbie Savage to react to the result. John Murray looks ahead to tomorrow's commentary, Galatasaray v Chelsea and we'll also hear from Didier Drogba ahead of the game against his old side.

Oldest Known Holocaust Survivor Dies

Ukraine: New Government Deadline Looms

Western governments are scrambling to provide support in Ukraine as the country faces economic collapse.

5lfd: Monday Night Club 24 Feb 14

George Riley brings you a mini MNC because of live FA Cup action. Talking points include Norwich's crucial win and Liverpool's title chances. George discusses it all with Danny Mills, Chris Waddle and Conor McNamara. Plus there's reaction following the FA cup ties between Hull v Brighton and Sheff Wed v Charlton.

GlobalNews: 23 Feb 14 SUN Ukraine appoints interim President

Ukraine Parliament votes for new Administration / Mugabe reaches 90 / Sochi's legacy? / Thailand violence worsens

5lfd: Euro 2016 Draw 23 Feb 14

The draw for the 2016 European football championships qualifying groups has been made and in this podcast Ian Payne brings you reaction from England boss Roy Hodgson, Scotland manager Gordon Strachan and former Wales international John Hartson

5lfd: MOTD 2 Extra 23 Feb 14

Mark Chapman is joined by BBC Sport's Ben Smith, Andy Dunn from the Sunday Mirror and former Republic of Ireland international Kevin Kilbane. The panel discuss Saturday's games and preview the remaining Sunday fixtures. In this podcast you can also hear from Wayne Rooney and Roberto Martinez.

Early morning News 22/2/14

Hope you like the new installment to 5 minutes or less news.

5 Minutes or less news 21/2/14

In today's episode we have some interesting news stories.

5 Minutes or less news 19/2/14

5 Minutes Or Less News

Welcome

5 Minutes Or Less News 13/2/14

This is 5 minutes or less news. Covering the breaking news.

5 Minutes Or Less News 10/2/14

In this show we have two stories on the floods in Britain.

5 Minutes Or Less News 5/2/14

5 Minutes Or less News 31/1/14

Welcome. While we were writing the news a new breaking story came in. We briefly mentioned this at the end. As there was nothing much to report we will do the full story tomorrow.

5 Minutes Or less News 28/1/14

5 Minutes or less news 24/1/14

5 mins Or Less News 22/1/14

Thank-you IheartRado

We have just been accepted For IHeartRadio. DJ Jake is now one of the youngest on IHeartRadio at age 10

Ireland Chess killing. "Ate Victim"

A lodger has admitted killing a man during a row over a game of chess - and is said to have eaten his victim's heart. This show contains graphic and upsetting news. discretion advised

Police Search For Missing girls

Police are searching for two 12-year-old girls reported missing after a walk to a local bus stop, Scotland Yard has said.

Care Workers Jailed Over Abuse For Sport

Three care workers who abused elderly dementia sufferers at a nursing home have been jailed.

5 Minutes Or Less News 7/1/14

Welcome.

5 Minutes Or Less News 6/12/14

Welcome to another episode. We have lots of news for you today!

Iraqi Troops Remain.

Al Qaeda-linked fighters have reportedly taken control of Fallujah, as the Iraqi army shells the city to try and seize it back.

5 Minutes Or Less News 3/1/14

This is another short episode full of news stories!

Jailed Terrorists Refuse To Change minds

Almost three-quarters of those jailed for Islamist terror offences in the UK have rejected efforts to steer them away from extremism.

5 Minutes or less news 1/1/14

Welcome to the first episode of 5 minites or less news for 2014

Man Attacked And Robbed

Dressed as The Flash, Jamie McDonald is hit in the head and has his possessions stolen during his epic fund-raising effort.

5 Minutes or Less news 31/12/13

Welcome to the final episode of 5 minutes or less news for 2013.