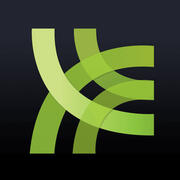 You Are The One That Can

Just Believe

Dedication to Maya Angelou

Beautiful quote from a beautiful soul. Her words will live on forever.

Just Breathe

It will all work out!

Cool Announcements from Pono Radio

Very excited about our show this week! Check this out to learn more!

You Have The Power

Where are you going?

Life Is Like A Camera

Focus, Capture, And Develop

Seize The Day

Today will never come again

Surround Yourself With The Dreamers

Who are you hanging out with?

Develop Attitude of Gratitude

I'm talking about giving thanks!

Everything Is Gonna Be Alright

Ck out cool announcements and a little Bob Marley in the background!

Don't Worry Be Happy!

Worry is a waste of time!

Beautiful Things Happen

Pono Moment with Cool Announcements

Living An Inspired Life

The Future Belongs To You!

Believe It Will Happen

Kindness Is A Language

Our Purpose Is Simple

You Are A Piece Of The Puzzle

It's Time To Start!

Want Happiness? 10 things to give up!

Don't follow the crowd! Albert Einstein

5 Simple Rules for a Happy Life

3 Simple Rules In Life

Seven Lovely Logics

Have A Strong Commitment!

All The Good Stuff

See the Bright Opportunities!

SuperBowl Pono Moment

Cross The Ocean

My Pono Moment with Special Guests

True Joy-Zig Zigler Quote

Keep Positive!

Martin Luther King Jr Quote

Life Is A Story

You Are A Work In Progress

Cool Announcements!

Your Greatest Moment Is Coming!

Ubuntu- I Am Because We Are

Conceive, Believe, Achieve

New Year's Eve Pono Moment

Willie Nelson and Friends-Fundraiser

Hawaii Keiki Radio Fundraiser

Hope for Christmas!

You Are Making A Contribution

Keiki Radio-Expect Good Things

Time to Reflect on a Keiki Christmas

My Pono Moment-Nelson Mandela

My Pono Moment at Turtle Bay Resort

My Pono Moment-Living On Purpose

My Thanksgiving Pono Moment

A Pono Moment with Sandy C Maui

A Pono Moment with Sandy C Maui

A Pono Moment with Sandy C Maui

A Pono Moment with Sandy C Maui

Pono Moment with Sandy C Maui

Pono Moment with Sandy C Maui

Pono Moment by Sandy C Maui

Want to live that Pono Life? Here is a list of some things you can do! Take a listen!

A Pono Moment with Sandy C Maui

Aloha from Maui! Find out in this Pono Moment how you can stay motivated in your life!