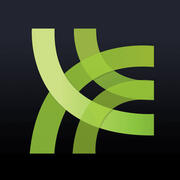 Ep #11: Ryan Dennis & Project Row Houses

Director of Project Row Houses, Ryan Dennis joins Afros & Ceramic Fruit to talk about current programs along with Project Row Houses year-long 20th anniversary celebration. In addition, she discusses how the development of smaller institutions heighten the visibility of artist and art professionals of color.

Ep #10: Talk w/ Artist Samantha Hill

Host La Keisha Leek & Savannah Wood sits down with transdisciplinary artist Samantha Hill to talk about: 1. Artist as archivist. 2. Place as a framework for understanding history. 3. Utopian hopes for the greater African American community. and much more. Hill's work is currently on view in the exhibition "RISK: Empathy, Art and Social Practice" that closes on April 26 at Columbia College Chicago: Glass Curtain Gallery. Additionally, Hill has a solo show titled "Topographical Depictions of the Bronzeville Renaissance" that is on display at the Hyde Park Art Center through May 18.

Ep #9: Chicago Home Theater Festival

Artist and educator Irina Zadov talks about the 2014 Chicago Home Theater Festival (CHTF). This is a month long celebration of art across 20 neighborhoods in Chicago, co-produced with Black Russell and Laley Lippard. In addition to CHTF Zadov talks about the presence of home as a significant part of her artistic practice through the Hyde Park Dacha and her work at the Jane Addams Hull-House.

Ep #8: Interview with Paul Mpagi Sepuya

This week we talk with Brooklyn-based photographer Paul Mpagi Seyupa about a practice which uses photography as a tool for mapping together layered narratives. These narratives which is used to track the histories of personal relationships and encounters over the years. We also talk about navigating new cities, finding inspiration for new work and the importance of artist residencies. One of great note is his current 3-month stay in The Jack Gosswater Residency at The Hyde Park Art Center.

Ep #7: Interview with Felicia Mings

Arts Educator and Administrator Felicia Mings joins Afros & Ceramic Fruit to talk about creating visibility for emerging Canadian artists of African and Caribbean descent, an upcoming curatorial project on absence and presence thing Spring, working with The Andrew W. Mellon Summer Academy and Undergraduate Curatorial Fellowship Program at The Art Institute of Chicago. As well as an exciting film program that she is curating for the Chicago Home Theater Festival this May. Felicia Mings is an educator and visual artist with a passion for empowering youth through in the arts. Felicia's artistic practice, employment experience and academic pursuits all strive toward promoting the nuances in cult...

Ep #6: Rashayla Marie Brown

This week on Afros & Ceramic Fruit we welcomed Interdisciplinary arts practitioner Rashayla Marie Brown. In addition to explaining how her growing up in a family where an understanding of Black history was embedded at a young age, we pick back up at some of last week's conversation and talk with Rashayla about how being a transplant on more than one occasion throughout her life (she had moved 18 times by the time she was 18 in fact) has had an influence on her approach to an expansive artistic practice. Layering personal and familial histories with those of pop culture and the African Diaspora - from Beyonce to Isaac Hayes to Malcolm X- her works which often includes images of herself, spans...

Ep #5: Honoring Histories w/ Nikki & Rae

This week on Afros and Ceramic Fruit Savvy and I we joined by The Corner hosts Nikki and Rae. We discuss the ways we all engage our histories, the histories of those closest to us and how we use those histories as a mode of self expression, production and finding our creative niches. We also talk about our commonalities, being that at some point we have all been transplants in other cities that are not the place in which we originated from. We share an interesting dialogue on how coming and going has supported these modes as well.

Ep #4 - Black Hair & Performance Art

Savvy is back! We catch up on her project Black Ink Book Exchange opening at the Arts Incubator in Washington Park this Spring- Look out for it folks! We were joined by artists, curators, administrators Alexandria Eregbu and Sydney Stoudmire to talk about black hair in performance art, having Chicago-based practices and what projects are up next for the both of them.

Episode #3: Interlacing Threads Exhibit

Welcome back for the third installation of Afros & Ceramic Fruit. This week we talk with curator and arts administrator Marcela Andrade about what it means to be Latina, and female in the art world. Using Marcela's own narrative as a springboard, we talk about her exhibition Interlacing Threads: Traditional Techniques | Contemporary Perspectives currently on view through March 7, 2014 at Columbia College Chicago's Hokin Gallery. Through traditional weaving techniques the artists works presented in Interlacing Threads have found a way to incorporate them into their practices. This has created contemporary forums in Chicago and elsewhere for dialogue that connects audiences to the artists' own...

Episode #2: Celebrating Dilla with #ACF

We've arrived at week 2! Savvy and I thank you all for tuning in last week for the first installation of Afros & Ceramic Fruit with the team from the Fultonia project. On the occasion of Dilla Day 2014 this week guest co-host Felicia Mings and I talk with Chicago-based interdisciplinary artists Krista Franklin and avery r. young on the influence of Soul and Hip Hop's in each of their practices. Through poetry, art making, music making and interestingly enough binary space making Krista and avery have developed artistic practices tied to their individual black experiences. Considering contemporary spaces for antiquities, we'll talk about where Soul and Hip Hop fits in to the equation as it re...

Episode #1: Fultonia

The first installation of Afros & Ceramic Fruit features three collaborators from Red, Bike & Green - Chicago on their new project, Fultonia- Eboni Senai Hawkins, Sam Scipio and Michael Tekhen Strode. Fultonia was a health food/supplement shop in Englewood on Chicago's Southside owned by Dr. Alvenia Fulton. Dr. Fulton was one of the first to introduce this idea for a healthier lifestyle to her neighbors and friends in the late 60s. One of these friends happened to be Dick Gregory. The Fultonia project team received a Propellor Fund grant to reimagine Dr. Fulton's Fultonia through a year long series of community meals, community bike rides, exhibitions and a publication during 2014. Broadly c...