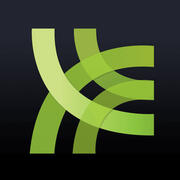 Goodbye, Robin Williams

Robin Williams entered our consciousness about as alive as a person can be; reflecting his great energy onto us and back into him, it seemed. Which may be part of why his death pulls so roughly at so many of us. Angry History mourns his loss and celebrates his awesomeness. But mostly mourns. Goodbye, Robin Williams. We just expected to have you a while longer. More on this topic: Links of Interest

McSorley's Old Ale House, 1854

Many listeners have asked to know more about McSorley's Old Ale House, the inspiration for the conversations that make up our show. So one summer afternoon, we pulled out a chair for you, Dear Listener, and ticked through some of the artifacts in New York City's oldest bar. It's a tour from 1854 to the present (unbroken even by Prohibition), this week on the Angry History Show. More on this topic: Links of Interest

Alexandria, VA's 265th Birthday

Alexandria , Virginia , just across the Potomac River from Washington D.C. , has stood at the crossroads of history for three centuries. From the French-Indian War to the American Revolution, the War of 1812 to the Civil War and World Wars, it's been home to presidents, generals, and even rockers like Jim Morrison and Dave Grohl. Owen reports what he found at the city's birthday celebration, this week on Angry History. More on this topic: Links of Interest

New York City in the Gilded Age

Author Esther Crain of Ephemeral New York discusses her new book, New York City in the Gilded Age, featuring photos compiled with the New York Historical Society and stories that bring them to life. There's also a stereoscope for viewing 50 rare 3D images. It's an era of ragtime, poverty and power -- brought to you from the Museum at Eldridge Street, a 126-year-old synagogue in Chinatown -- this week on Angry History. More on this topic: Links of Interest

Voices of D-Day

Our Man in Normandy just marked the 70th Anniversary of the Allied landings in France. As a prelude to debriefing him, we listen to the voices that speak to us from those blood-soaked sands, including those of beloved entertainers who did their bit to free Europe. It's June 6, 1944, and the greatest armada in history hurls itself across the English Channel at Hitler's Atlantic Wall. This is D-Day. More on this topic: Links of Interest

Hindenburg: "Oh, the Humanity!"

On May 6, 1937, the largest airship that's ever taken to the air -- the German zeppelin LZ-129 Hindenburg -- burst into flames on landing at the Lakehurst Naval Air Station in New Jersey, killing 36. What caused the fire that consumed the pride of Adolf Hitler's air fleet? All that through the eyes of newsman Herb Morrison, whose famous, "Oh, the Humanity!" is etched into the pages of history. More on this topic: Links of Interest

Tuskegee Airman Col. McGee

Col. Charles McGee holds the record for combat flights by an American pilot, yet he had to fight his own government just to get into the cockpit. By defying the strict segregation of WW2, Col. McGee and the Red Tails proved they had the right stuff. It's a living legend from the Tuskegee Airmen, this week on the Angry History Show. More on this topic: Links of Interest

The Immortal Babe Ruth

Babe Ruth was a humble guy who went from the halls of a reform school to the Baseball Hall of Fame. We visit with the Yankee legendary on radio shows, sending his best to our troops in WWII, and hunting game birds (with a clip that was stolen from the National Archives and almost lost forever). It's the Sultan of Swat, this week on the Angry History Show. More on this topic: Links of Interest

Harold Ramis (1944-2014)

If you were time-traveling from the distant future back to the 1980s, and needed to book some cultural references to fit in, you couldn't do better than watching the films of writer-director-producer Harold Ramis. Animal House, Stripes, Caddyshack, Meatballs, Ghostbusters, Groundhog Day. We lost a legend this week, but his comedy lives on forever. More on this topic: Links of Interest

Earliest Presidential Voices

You know the voices of our TV age presidents, but what did the earlier ones sound like in the days of wax cylinders and phonographs? For Presidents Day, Angry History rolls the earliest presidential voices from President Benjamin Harrison in 1889, through William McKinley, Theodore Roosevelt, William Howard Taft, Woodrow Wilson, Warren G. Harding, Calvin Coolidge, and Herbert Hoover in 1932 -- and we even debunk a fake Grover Cleveland clip along the way.

Bletchley Park WW2 Codebreakers

Mark Cotton produces the Bletchley Park Podcast from "the home of the codebreakers and the birthplace of modern computing." This super-secret complex cracked the Engima codes and helped win World War II. Mark interviews veterans who are only now free to tell their stories. From math genius Alan Turing to everyday women, we're proud to explore this amazing historical site just a short ride from London — with special musical guest, The Three Belles.

Extra: Happy New Year!

On New Year's Eve, your intrepid hosts were back in Gotham's historic East Village. We had a steam at the Russian Baths (1892), tipped a few at McSorley's Old Ale House (1854), and felt sincerely humbled by the way you've helped this thing of ours grow. It was just an idea ten months ago, but now we're within sight of 100,000 downloads. Thank you for your support. We wish you all the best in 2014.

Extra: Merry Christmases Past

We climb into the Wayback Machine to bring you Yule Tide memories from Christmases past. Hear about A Charlie Brown Christmas shocking CBS, the Grinch, Apollo 8, and the origin of the mysterious Steve Martin/Paul Simon/Billy Joel bootleg performance of Silver Bells. All this, plus the chatteratti's big question about Santa Claus's ethnicity and much more under the tree, on the last Angry History of 2013.

65¢ in Dimes & Nickels

December 16, 1960, two passenger planes collide over New York City. One crashes on Staten Island. The other rips open the heart of Brooklyn's Park Slope, destroying homes, lives and a neighborhood's sense of peace. Owen and Dean speak with two witnesses to the horror: Owen's dad, Tom, and his best friend, Bruce. Carnage, disbelief and the crushing sadness for the little boy who brought out the best in one of America's great neighborhoods. More on this topic: Links of Interest

JFK Assassination at 50

Fifty years ago, Americans experienced a black swan event – a shot that literally came out of nowhere and changed the nation's course. With a generous helping of archival audio, Angry History shares how pioneers in the young medium of television covered the JFK assassination the day it happened. What they got wrong. What they got right. How the assassin compared to others who have targeted presidents. This week, on AHP. More on this topic: Links of Interest

Gettysburg Address 150 Years

The sick, achy Abraham Lincoln visited the dedication of Gettysburg National Cemetery. Some panned his remarks, and he faced grim prospects: More dead, losing the Civil War, and being thrown out of office. We look back on that 272-word speech -- featuring the oldest known recording of an actor reenacting it for the Gramophone -- and give a nod to several alternate history works: What if the battle had gone the other way? More on this topic: Links of Interest

Greece's "No!" to Hitler, Mussolini

Oct. 28, 1940. In an effort to outdo ally Adolf Hitler, Italian fascist Benito Mussolini demanded Greece's Ioannis Metaxas surrender ports and other strategic areas or face war. Metaxas responded with a single word, "Oxi!" No! The defiant Greeks beat the Italians, delivering the Axis powers their first defeat. This forced Hitler to delay his invasion of the USSR into the Russian winter, a move that ultimately sealed Nazi Germany's fate. More on this topic: Links of Interest

Dr. Rev. Martin Luther King, Jr.

To mark the 50th anniversary of Dr. Rev. Martin Luther King, Jr.'s March on Washington, Owen and Dean dig deep into the man before he was the legend. Hear the Nobel Peace Prize winner joke on the Tonight Show, share his story with Merv, use Greek to explain loving your oppressors, and express his willingness to lay down his life for the cause of justice. More on this topic: Links of Interest

Extra: Star Trek, World War Z

In this Angry History Extra, Owen and Dean discuss two movies just released for home viewing: Star Trek Into Darkness and World War Z. The guys dive into the follow up to the 2009 Trek reboot, and the Brad Pitt film that shares only a title with the epic novel by Max Brooks – and, as always, there's some history along the way. More on this topic: Links of Interest

Fiery Death of the Gen. Slocum

New York City, June 1904. When flames consumed the paddleboat General Slocum, it claimed over 1,000 lives, mostly mothers and children – the city's largest loss of life until 9/11. Join Owen and Dean in McSorley's Old Ale House, a 160-year-old bar that sits next to 11 East 7th Street, one of many homes devastated by the tragedy. It's a tale of corporate greed and government incompetence that killed the neighborhood once known as Little Germany. Facebook Photographs of the Disaster | Links on the Slocum and McSorley's

Pearl: America's Angriest Day

Dec. 7, 1941. In the hours after the Japanese betrayal at Pearl Harbor, a handful of teams deployed to cities around the nation to interview the average person-on-the-street about the attacks and the new normal: America at War. Seventy-two years later, Dean and Owen examine these amazing, very personal recordings. It's America's story, in her own words. More on this topic: The Library of Congress Archives: After the Day of Infamy: "Man-on-the-Street" Interviews Following the Attack on Pearl Harbor

Ireland's Historic Merlin Woods

Slàinte! Join us on a walk through Merlin Woods in Galway on Ireland's west coast. Our guides are local author Norbert Sheerin and Caroline Stanley from Friends of Merlin Woods. We visited Doughiska Castle, searched for a mysterious grave, and met the local hero: Batwoman. We also heard about a proposal to run a road through the woods. Think that's making people angry? You bet! More on this topic: Links of Interest

Australia's Founding Convicts

In January 1788, eleven ships arrived in Botany Bay, Australia, after an arduous journey from Great Britain. Those on board would be forced to tame a continent, or die in the attempt. Australian Letham Burns joins us to discuss the legacy of the convicts, aged 9 to 82, exiled for often absurdly petty crimes aboard that First Fleet. It's a tale of hardship, violence, and Vegemite -- and of a starship named Botany Bay. More on this topic: Links of Interest

Churchill Coventry Myth

On Nov. 14, 1940, the Germans bombed Coventry, England, killing more than 550 civilians. Over three decades later, one man claimed -- without proof -- that Prime Minister Winston Churchill knew about the raid and let it happen to protect a secret: Britain had cracked the Nazi Enigma code. It's one of history's greatest lies, about one of history's greatest men. More on this topic: Links of Interest The Churchill Centre's Finest Hour Newsletter: Coventry Bombing Myth Debunked Yet Again - "Angry History Podcast" Takes Dead Aim At Coventry Canard

Mount McKinley Name War

It's the war between the states of Alaska and Ohio. The highest peak in North America is named after William McKinley, our 25th president, slain by an assassin in 1901. But some folks in Alaska want to replace his name with a native one. Here's the case for and against, and suggestions for a McCompromise worthy of the Idol of Ohio himself. Check out Facebook for photographs illustrating the topics discussed. More on this topic: Links of Interest

Great Presidential Misquotes

These are a few of our angriest things, from the absurd Washington saucer anecdote and the true meaning of JFK's "Ich bin ein Berliner," to our current commander-in-chief misquoting Rutherford B. Hayes. It's the 10 Greatest Things Our Presidents Never Said as the guys discuss Presidents' Day 2013.

Geoff of the Lincoln Blog

Dean visits Canton, Ohio, home and final resting place of his beloved William McKinley, and meets up with a fan of another martyred president nearby. Geoff Elliott of North Canton writes about Honest Abe at the Abraham Lincoln Blog. The two discuss Canton's special place in sports and presidential history, as well as all things Lincoln. Geoff gives his opinion of Lincoln, as well as Lincoln the Vampire Slayer and similar works of fiction. Find out why Robert Todd Lincoln thought he was a jinx, and couldn't escape assassinated presidents even in death, as well as why Mary Lincoln suffered so greatly. Check out Facebook for photographs illustrating the topics discussed.

Angry History Preview

Hear how Bruce Banner became David Banner on the Incredible Hulk (1978-1982), a theory about Sam Kinison's history professor in Back to School, and get to know a little bit about the team behind Angry History. Plus, our Happy History story about "The Ugliest Woman in the World," and how artist Laura Anderson Barbata's tireless efforts today finally brought peace to a woman who died over 150 years ago but was never buried. All that and more, on the preview episode of the Angry History Podcast.