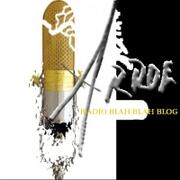 Paul Stanley Reads From Book

Rock n Roll Hall of Fame inductee Paul Stanley has waited forty years to share the journey. His autobiography A Life Exposed is available now. On Thursday April 17, 2014 he'll join me on I Heart Radio in a feature called Unplugged and Totally Uncut. In Face the Music, Paul Stanley—the co-founder and famous "Starchild" frontman of KISS—reveals for the first time the incredible highs and equally incredible lows in his life both inside and outside the band. Face the Music is the shocking, funny, smart, inspirational story of one of rock's most enduring icons and the group he helped create, define, and immortalize. Stanley mixes compelling personal revelations and gripping, gritty war stories th...

Whose Destroying George Thorogood

Putting a path into the surface of the planet isn't a weekend project. Thorogood's been at it for 40 years. Every time I've talked with him we've scratched only part of the party. http://www.georgethorogood.com/

The Mick Foley Rematch With Arroe

You have to see him live on stage. His stories are brilliant. His comedy will rip your head off. It's like no one you've even seen. This is one cage match that will forever keep Mick Foley a legend in his own time. 10012 Moores Chapel Loop Charlotte, NC 28214 Get Directions Phone number (704) 392-7920

Monday April 21 John Boy and Billy

Tomorrow April 18 John Boy and Billy

Tonight April 17 Nikki Sixx Sixx Sense

Michelle Williams Jesus Christ Superstar

THE 2014 JESUS CHRIST SUPERSTAR TOUR Jesus Christ Superstar, the global phenomenon that has wowed audiences for over 40 years, is reimagined for the 21st century as an arena rock spectacular. The biggest ever North American arena tour of Tim Rice and Andrew Lloyd Webber's groundbreaking rock musical will hit the road this summer with an extraordinary cast of rock, pop and R&B superstars. The 50+ city tour kicks off in New Orleans at the Lakefront Arena on June 9, and stops in Toronto, Chicago, Los Angeles, New York City and more, before culminating in Philadelphia at the Wells Fargo Arena on August 17. Brandon Boyd, Grammy® nominated lead vocalist of rock band Incubus, is confirmed for the r...

Freddie Mercury Comic Book

Tribute: Freddie Mercury Writer: Mike Lynch Artist: Manuel Díaz Freddie Mercury the iconic voice is featured in this new tribute comic book. Mercury who was a British musician, singer, and songwriter, best known as the lead vocalist and lyricist of the rock band Queen. You can download this title on Wowio, ComiXology, DriveThru Comics, Google Play, My Digital Comics, Overdrive, Iverse, iTunes, Kindle, Biblioboard, ComicBin, Comicblender.com, Nook, Kobo and wherever eBooks are sold.

Classic Rock Report April 17 2014

Yesterday marked the 40th anniversary of Freddie Mercury and Queen performing their first ever concert in America. On that anniversary. The latest edition of Classic Rock heroes turned comic book documentaries was released. Darren Davis says Freddie Mercury fans will see why he become such an iconic figure.

Tomorrow April 17 John Boy and Billy

Larry King

LARRY KING NOW Now in its second season, Larry King's online-only show Larry King Now was just nominated for two Webby Awards. From radio to tv and now to the internet, Larry King continues as an innovator, a trail-blazer, and an icon in the entertainment industry. Larry King, the master interviewer, is available for interview to promote his two online shows Larry King Now (available on Ora.tv and hulu.com) and PoliticKING (available on Ora.tv, hulu.com, and RT). He is available to discuss the changing face of news media as well as his own political views on today's important issues, such as gay rights and the 2016 presidential elections,. This week is Showrunner Week on Larry King Now - whi...

Saint George Lopez

A multi-talented entertainer, George Lopez's career encompasses television, film, standup comedy and late-night television. For two seasons, Lopez hosted Lopez Tonight, a late-night television talk show which represented Lopez's return to series television after co-creating, writing, producing and starring in the groundbreaking hit sitcom George Lopez, which ran for six seasons on ABC. George Lopez remains a hit with viewers in syndication on both broadcast stations and cable., Ranking as one of the top-rated shows on the network and among the top five comedies and top 20 weekly programs in syndication, George Lopez is one of only four off-net comedies to post weekly ratings gains. Lopez mos...

Tonight April 16 Nikki Sixx Sixx Sense

Classic Rock Report April 16 2014

Gene Simmons and Paul Stanley of KISS earned a lot of bad press for their pre- Hall of Fame Induction behavior. Fans of Ace Frehley and Peter Criss felt betrayed. Which raises the question. What does Gene Simmons know that fans don't? Gordon Gebert's book KISS and Tell rips the mask off the reality of KISS

Gordon G.G. Gebert KISS and Tell

Bob McAdams and Gordon G.G. Gebert have been asked that question more times than they care to remember, each having the dubious distinction of being members of the KISS inner circle. People never seem to get enough of all their outrageous stories and finally after re-telling these tales about Ace Frehley and KISS for the umpteen thousandth time - Bob and Gordon decided to tell their stories one last time in KISS and Tell! This book exposes the hidden reality of some of Rock and Roll's most excessive characters: * Gene Simmons * Paul Stanley * Ace Frehley * Peter Criss * Bob McAdams became Paul Frehley's closest childhood friend around 1963 and remained friends to adulthood where each served ...

Tonight April 15th With Nikki Sixx

Classic Rock Report April 15 2014

If you're like most. The closest you've ever got to seeing Jimmy Page and Robert Plant live. Is a wall poster plastered to the bedroom wall. Or late one Saturday night on Don Kirshner's Rock Concert. A spoon full of Zeppelin live has hit I Heart Radio. The track — features instrumental snippets of 'Good Times Bad Times' — which was the bands opening song at their October 10, 1969 show in Paris. Plant and Page have locked their creative engines on a re-issue campaign that kicks off June 3rd. That's when Classic Rock's most famous band begins to set free the first of three albums in a variety of formats. Including "Super Deluxe" Several box sets that feature alternative takes and live performa...

Tomorrow April 15 John Boy and Billy

Tonight April 14th With Nikki Sixx

Classic Rock Report April 14 2014

The war between the Creative States continues. Nikki Sixx vs Sebastian Bach. Music with all its critics. Doesn't seem to be supporting Nikki's side of the creative fence claiming Paul McCartney has always been refered to as a former Beatle. If Sebastian Bach still rocks your Classic Rock world. In addition to his upcoming TV appearance. April 22nd is release day for his next solo album, 'Give 'Em Hell.'

Author Comedian Carol Leifer

Carol Leifer is the author of How to Succeed in Business without Really Crying (Quirk Books) and co-executive producer of Devious Maids on Lifetime, which has its 2nd season premiere on April 20th. For many years, television comedy was an exclusive all boys' club—until a brilliant comedian named Carol Leifer came along, blazing a trail for funny women everywhere. From Late Night with David Letterman and Saturday Night Live to Seinfeld, The Ellen Show, and Modern Family, Carol has written for and/or performed on some of the best TV comedies of all time. This hilarious collection of essays charts her extraordinary three-decade journey through show business, illuminating her many triumphs and s...

The RnR Hall Of Fame 2014 Induction

Sal Cirrincione Sr. Director of Rock Programming & Specials PREMIERE RADIO NETWORKS was there. Rock and all its history had every reason to roll last night. The 2014 inductees are locked in. And fans have ripped the knob off. After 40 years of sweat and harmony Daryl Hall and John Oates Joan Jett joined Dave Grohl to pay tribute to Kurt Cobain Glenn Frey, "It's about time" while inviting Linda Ronstadt onto the walls of the hall Art Garfunkel inducted Cat Stevens Springsteen hoisted his pride over the E Street Bands induction Ace Frehely and Peter Criss joined Paul and Gene on stage Peter Gabriel?

Classic Rock Report April 11 2014

Big Night in Brooklyn! The 2014 inductees into the Rock n Roll Hall of Fame. Sal was there! Sal give us the entire layout of events that went five hours and longer.

Tonight April 11th With Nikki Sixx

Monday April 14 On John Boy and Billy

Tomorrow April 11 John Boy and Billy

JC Chasez Jesus Christ Superstar

Jesus Christ Superstar, the global phenomenon that has wowed audiences for over 40 years, is reimagined for the 21st century as an arena rock spectacular. The biggest ever North American arena tour of Tim Rice and Andrew Lloyd Webber's groundbreaking rock musical will hit the road this summer with an extraordinary cast of rock, pop and R&B superstars. The 50+ city tour kicks off in New Orleans at the Lakefront Arena on June 9, and stops in Toronto, Chicago, Los Angeles, New York City and more, before culminating in Philadelphia at the Wells Fargo Arena on August 17. Brandon Boyd, Grammy® nominated lead vocalist of rock band Incubus, is confirmed for the role of 'Judas Iscariot', Grammy® nomi...

Garrett Ryan Oculus

REVIEW OF OCULUS, IN THEATERS THIS FRIDAY APRIL 11TH (FROM INDIEWIRE.COM If there's one certainty in the horror genre, it's that trends will come and go. Some strain of horror will be popular for a few years, then disappear just as quickly, waiting for its moment of reinvention or cultural relevance. The genre's recent past has been dominated by two forces: the torture-porn subgenre, in which our anxieties about war atrocities translate, somewhat clumsily, to movies where people spend whole running times getting pieces of their bodies lobbed off. The other, equally powerful force in horror movies has been the "found footage" genre, again translating our cultural queasiness when it comes to t...

Tonight April 10th With Nikki Sixx

Classic Rock Report April 10 2014

Classic Rock and television. It's the best mix since the birth sugar meeting Bojangles tea. Ozzy and Gene Simmons weren't new to the sport of prompting reality into the hearts of music fans. Nor will they be the last. Mick Fleetwood's just landed a show. The format: Mick will spend 24 hours with a different person. A variety of professions. Music, entertainment, technology, politics, architecture and more. Fleetwood Mac concert ticket holders shouldn't be worried about the new television show interfering with the band's upcoming tour . #1 Some of the North American cities they'll be playing in will serve as a backdrop. #2 No network has bought the show for it to be displayed. Yet.... Hey wit...

Tomorrow April 10 John Boy and Billy

Nils Lofgren E Street Band

Chicago Blues set in the center of Jersey. Then put on the world's stage by way of being part of the sound that's lifted Bruce Springsteen beyond the height of a rising sun. Nils Lofgren has never stopped writing and producing music. His solo efforts are far from being silent. He's just made it easier to add to your library. May 27th the world of music will see a side of Nils that's been brewing within his heart and soul for forty plus years. It's always been here. He's just making it clearer to hear. http://nilslofgren.com/

Tonight April 9th With Nikki Sixx

Classic Rock Report April 9 2014

2014. It's gonna be the summer of Classic Rock. The volume knob is set to eleven. Thanks in part to legendary guitarist Wilko Johnson and the Who's front man Roger Daltrey. Their combined creative effort has formulated a new collection of British Blues dubbed Going Back Home. The idea originated one night while Daltrey and Wilko were sitting together at an awards show. Rather than watching trophies being handed out, They joked all night about the raucous old school British rhythms that influenced their dreams. Tracklist for 'Going Back Home' All Through The City (Wilko Johnson) Sneaking Suspicion (Wilko Johnson) Going Back Home (Wilko Johnson) Everybody's Carrying A Gun (Wilko Johnson) Keep ...

Tomorrow April 9 John Boy and Billy

Brandon Boyd Jesus Christ Superstar

Jesus Christ Superstar, the global phenomenon that has wowed audiences for over 40 years, is reimagined for the 21st century as an arena rock spectacular. The biggest ever North American arena tour of Tim Rice and Andrew Lloyd Webber's groundbreaking rock musical will hit the road this summer with an extraordinary cast of rock, pop and R&B superstars. The 50+ city tour kicks off in New Orleans at the Lakefront Arena on June 9, and stops in Toronto, Chicago, Los Angeles, New York City and more, before culminating in Philadelphia at the Wells Fargo Arena on August 17. Brandon Boyd, Grammy® nominated lead vocalist of rock band Incubus, is confirmed for the role of 'Judas Iscariot', Grammy® nomi...

Tonight April 8 with Nikki Sixx

Classic Rock Report April 8th

Carl Palmer. A Classic Rock staple. His most famous pages in the history of music. Emerson Lake and Palmer and Asia. But whatever you do... don't call either act a Super Group. http://www.carlpalmer.com

Carl Palmer

You know the harmonies. You know the guitars. The beats of a kick drum and bass guitar driven to push your every day speed past the paint on the horizon. But whatever you do. Don't ASIA a Super Group. The art. From album to CD. The groups logo and name. Has drawn more attention to its presentation than most band. Proving music lives in ways that inspire the imagination to create lyrics on something so simple. Like a canvas? http://www.carlpalmer.com/

Tomorrow March 8 John Boy and Billy

Tonight April 7 with Nikki Sixx

Classic Rock Report April 7th

Lock down your DVR and rip the knob off. Classic Rock is about to invade late night. Beginning tomorrow. Tonight Show host Jimmy Fallon will feature the 2014 inductees into the Rock n Roll Hall of Fame. Up first: Cat Stevens. Wednesday: The surviving members of Nirvana Dave Grohol and Krist Novoselic. They won't perform though. That night its Stevie Nicks whose been chosen to induct Linda Ronstadt. Kiss hits Fallon's show Friday. The night after the ceremony. Also making this year's induction list. Peter Gabriel and Hall and Oates. Their place in late night history will be made in May on HBO

Hypnotist Rich Guzzi

I've just spent 30 minutes with a hypnotist and... The world's funniest most effective thought processor continues to exceed the limits of life's everyday speed. We are just inches away from saying, "I remember when Rich was..." Breaking the sound barrier with an act that generations beyond us will watch on Youtube. Be it a normal person to marketing leader. You're life and style is about to have a better reason to never miss his show. http://richguzzi.com/ http://www.cltcomedyzone.com

Tonight April 4 with Nikki Sixx

Classic Rock Report April 4 2014

Are the maker's of Classic Rock super heroes? Should they in their own right. Be features inside comic books? Lennon, Hendrix, Morrison and Keith Richards. We're talking with Darren Davis of Bluewater Productions...

Tony Deziel

If not for the Beatles and the US British Invasion of music in the sixties, it's entirely possible Tony Deziel wouldn't be the talented six-string guitar slinger he is. The impact of the Fab Four on a young Tony Deziel cannot be underestimated but they weren't the only ones, as the Connecticut native is only too happy to confirm: "Eric Clapton, Cream, The Who, Peter Frampton, the Beatles as solo artists, and British pop songs from the sixties and seventies were influences, too. There was some very creative song writing during that period from the ole UK. The Allman Brothers Band were also a big influence, but the Beatles were by far the biggest factor in my wanting to play the guitar." Just ...

Monday April 7 John Boy and Billy

Tomorrow April 4 John Boy and Billy

Joe Bachman

Hardcore passion for the art of performance. Not just on the stage but from the moment the writing instrument slips free a lyric on a simple sheet of paper. Growing up inside the ranks of true Country and Western. Joe Bachman realized as a child that something incredible powerful was about to flow through his lungs into arenas the size of mountains. This is but in the beginning of his moment. The starting line of first ever release. And Joe has already toured with Florida Georgia Line, Miranda Lambert, Chris Young and more. http://www.joebachman.com

Tonight April 3 with Nikki Sixx

Classic Rock Report April 3rd

Motley Crue's bass guitarist. Has come clean with his weakness... Nikki Sixx... is a Radio Junkie. Tonight he premieres his new sidekick Jenn Marino. http://www.sixxsense.com

Julia Cameron The Artist Way

It would be impossible for anyone to count the exact number of lives that have been freed by the simple touch of a writing instrument. Allowing the wind to move through you is no different than a mountain feeling its got the strength to keep the sun from warming a special place on earth. Whispers of fear and doubt clog the seasons from moving toward avenues of peace. Then God said, "Julia... I need you. Are you available?"

Tomorrow April 3 John Boy and Billy

Darren Davis Kurt Cobain Comic Book

Bluewater Productions announced plans to release a new comic book biography on the life of Kurt Cobain who will be part of the popular Tribute series. Tribute: Kurt Cobain is released on April 2nd on the anniversary of his passing. The comic book will be available in print & digital. Written and drawn by Jayfri Hashim, the story of Kurt Cobain retold in this comic book. Nirvana front man's life from his early days to his battle with overwhelming fame and the pain he suffers mentally and emotionally. Tortured by success and struggled with an addiction to drugs before his death at the age of 27 twenty years ago. Kurt Cobain music lives on till this day. "The Tribute line of comic books tells t...

Sarah Davidson Nashville Wives

I love it when singer/songwriters take the time to stop in to I Heart people's radios. There's always a story behind the story normally standing in front of the assumed answer. I was totally caught off guard when Sarah Davidson stepped deep into the roots of Country Music. Back in the day when listeners called their favorite songs Country or Western.

Tonight April 2 with Nikki Sixx

Classic Rock Report April 2nd

It's a great day to catch the blues. The Moody Blues. The Classic Rocker's have set sail from Miami. Moody Blues Bassist John Lodge says it's a very moving moment for him. A fan based journey that features Roger Daltrey, Carl Palmer, The Zombies, Starship and Little River Band. All the artists will be performing as well as taking part in question-and-answer sessions and meet-and-greets. There will also be screening of Oscar-winning director Murray Lerner's Message to Love: The Isle of Wight Festival 1970, along with films of the Moody Blues and The Who's performances there.

Comedian Tom Stover

It's comedy from the mind of Tom Stover. Raised in the South on fried food, fast cars and funny friends. Tom produces and host a monthly show called Southern Fried Vegas at The Comedy Zone in Charlotte, NC. http://www.grabyosocks.com/

Tomorrow March 2 John Boy and Billy

Swamp People with John Boy & Billy

The 2014 Sportsman Spectacular hits Charlotte this weekend. The event will be held at the Cabarrus Arena & Events Center in Concord, NC. Join us for the BIGGEST, most exciting outdoor sporting show in the Carolinas! Meet over 100 vendors specializing in hunting and fishing equipment and apparel, gear, calls and outfitters. Bring your Big Buck trophy deer mount or antlers for official scoring! Meet Special Guests in the hunting and fishing world for pictures and autographs! Compete in special contests! Bring the kids for special events and contests in the KidsZone! Win special door prizes and enter to win exciting raffles! http://www.sportsmanspectacular.com/

Robert Cray In My Soul

5x GRAMMY WINNER & LEGENDARY GUITARIST ROBERT CRAY REVISITS CLASSIC SOUL TO COMPOSE A NEW TIMELESS SOUND. Cray reunites with producer, and friend Steve Jordan for 2014 worldwide release "IN MY SOUL" 31 March (EU)/1 April (US) (New York, NY, January 27, 2014) Legendary guitar musician and singer-songwriter Robert Cray releases In My Soul on March 31, 2014 on the Provogue label. This will be the seventeenth studio album for the 5x Grammy winner, 15x Grammy nominee and multi-platinum selling artist. Produced by American multi-instrumentalist, composer, musical director, Grammy Award-winning artist and longtime Cray friend Steve Jordan (John Mayer, Keith Richards), In My Soul captures Cray at hi...

Classic Rock Report April 1st

Robert Cray is celebrating the birth of new music. His new album In My Soul is ready for an ITunes download. Yes... I said album. Inside a generation of music where its too easy to pick favorite mp3's. Robert's latest creative expression encompasses the entire project as being a work of art. http://www.amazon.com/My-Soul-Limited-Robert-Cray/dp/B00I0TFR9C/ref=sr_1_1?s=music&ie=UTF8&qid=1396358714&sr=1-1&keywords=robert+cray+in+my+soul http://www.pollstar.com/resultsArtist.aspx?ID=19625&SearchBy=robert

Tonight April 1 with Nikki Sixx

Tomorrow April 1 John Boy and Billy

Charlie Daniels

From Devil Went Down to Georgia to The South's Gonna Do it to Long Haired Country Boy. Charlie Daniel joins John Boy and Billy http://www.thebigshow.com/

Radio Talent Endorsements Yes Or No

A lot is being said. Or is it being read? Who is the voice on the radio promoting the product? Do listeners believe? Do listeners trust? With business owners and voice over talent from all over the nation on the radio pretending to endorse. How can we make endorsing a local product better?

Tonight March 31st With Nikki Sixx

Classic Rock Report March 31 2014

Sammy Hagar in Van Halen? Who what where and when? He's accomplished more in the post show than any front man on the planet. The super group Chickenfoot is but a single chapter. Over the weekend guitar hero Joe Satriani announced. He and Sammy are about to bust open heaping can of Classic Rock blues. The vision hit Satriani while watching David Letterman. They've been tossing around the idea of masterminding a trio. Because of both of their successes. Everything since 2010 has stood in the way. That's all changed. Sammy and Joe have a brand new blues trio. The question is...whose number three? It can't be Chad Smith. The Red Hot Chili Peppers are back to being 10 alarm fire. What about Micha...

Tonight March 28th With Nikki Sixx

Classic Rock Report March 28 2014

Here comes the Space Man! No matter how much bad press has been printed about Gene Simmons not supporting all four original members appearing at the Rock n Roll Hall Of Fame induction. Ace Frehley has stayed true to his art. On June 24th. Space Invader. The first solo set of tunes from Ace will appear on I Heart Radio. Eight originals... One cover. Frehley's give The Joker by Steve Miller a new age spin. _______ Christine McVie is headed back to America. The 2014 Fleetwood Mac tour will put the famed writer and keyboardist inside 34 concert halls through fall. Tickets will go on sale beginning April 7 via Live Nation. A list of venues and dates is below. Additional details are available thro...

Monday March 31st John Boy And Billy

Tomorrow March 28th John Boy and Billy

Tonight March 27th With Nikki Sixx

Julia Cameron On I Heart Radio

Classic Rock Report March 27 2014

Is a Classic Rocker's persona and performance copyrighted material? Ozzy Osbourne says yes. He's swinging his Ozzy fist. Trying to take the fizz out a Baltimore brewery's Ozzy beer. It's a Belgian strong pale ale. The outside shell. Features the very tatoo the Black Sabbath frontman has been sporting since the beginning of the first guitar riff. Although a settlement is currently in the works. Ozzy is all business. Claiming his name, face, music...Oz is 100%trademarked. But is it? The beer can doesn't say Ozzy Osbourne. It clearly states: Ozzy. The end result will probably be Mr. Osbourne charging a licensing fee. Chugging Ozzy will resume. Until then. Let this be a man cave lesson. Home bre...

Phone Numbers In Commercials

The digital age means writing smarter copy. Be listener friendly. Take the confusion out. Phone numbers ate several words. In a smart phone world there's barely a person not able to instantly hook up to information. Say the name say the say. The listener can and will find the client if you spend more time creating a benefit thana tune out.

Tomorrow March 27th John Boy and Billy

Tonight March 26th With Nikki Sixx

Classic Rock Report March 26 2014

Keith Moon has always been looked upon as being one Classic Rock's biggest and greatest. The industry tributes the Who's drummer April 24th at the House of Blues in West Hollywood. The event is called The Ox & The Loon. Performing on stage: Michael Anthony, Phil Chen from Jeff Beck and Rod Stewart. Jeff Pilson of Foreigner. Members of Slayer, Janes Addiction, Poison and Red Hot Chili Peppers. Tickets for the Keith Moon tribute are on sale at the House of Blues website. _______ Turns out Ted Nugent is worth a fist full of dollars if he keeps his posse out of town. The Longview, Texas city council will pay the wild man 16 grand to not participate with their July 4th celebration. Not everybody ...

Tomorrow March 26th John Boy and Billy

Julia Cameron On I Heart Radio

Tonight March 25th With Nikki Sixx

Classic Rock Report March 25 2014

Chrissie Hynde is no longer pretending. The forefront of the Pretenders has every reason to be excited. It's the first time in her lengthy successful career that her name and her name only will appear on something extremely musical. Available on I Heart Radio June 10th. Her first ever solo songwriting amp-age. The song is, "Dark Sunglasses,' According to Chrissie "So much of rock n roll has become what she calls Glory Rock. Life is too serious. But in Rock n Roll either laugh or get off.

Tomorrow March 25th John Boy and Billy

Melodime

Music is where memories lives. It's a gateway to any place you want to travel. Before there can be a past. Music has to be allowed to grow in your present. For there to be memories. Art allows you to endure discoveries. In this modern age of silently wading through ipods and notebook downloads. The disappearances of the musician continues to grow. To be requires the need to be liked. For the moment is all so many try for. When in reality...rarely if ever does a moment become a lifetime when a face book liking is the best you can offer the maker of the key that generated a present memory. Melodime. Pictures of a reason. The physical act of holding true to the escape. A given platform that tak...

Tonight March 24th With Nikki Sixx

Classic Rock Report March 24 2014

Kiss and Def Leppard. Same night. PNC Music Pavilion in Charlotte. By the time they get here. Simmons and company will already members of the Rock n Roll Hall of Fame. Which is where Def Leppard will one day stand. Or will they? Front man Joe Elliot stepped out this past weekend calling the hall a board room of faceless tuxedo-wearing morons." Joe says his direct response would be "Why?" which in return could make them the first act since the Sex Pistols to disconnection from the invitation.

Josh Sawyer On The Road

I'm not a fan of NASCAR but I'm deeply influenced with the way every driver announces how grateful they are about the team that brought them to the dance. Country music is no different. What's in the beer? Pour more on the system of broadcasting!!! Making his way back into my Unplugged studio is the captain of "Down to Earth and it ain't an act!!! Singer/songwriter Josh Saywer

Comedian Sarah Colonna

I've always been addicted to bartenders. It has nothing to do with the alcohol. Bartenders are real. That's how they make tips. They're conversation. That's how they get return customers. Bartenders are psychologists. That's how they fix themselves by using other people's problems.

Tonight March 21ST With Nikki Sixx

Classic Rock Report March 21st

Is it time to call in Mark Harmon and NCIS? Nearly next to 20 years after music lost Kurt Cobain. The Seattle police department has set aside their Polaroids and developed four rolls of film. Snap shots of the scene. Which until now were never and have never been used as evidence. That maybe...could be. Something other than a self inflicted puncture took place. The SPD clearly points out: They haven't reopened the investigation. You can't hide what's been written about. Nor can you change the final outcome. But there still remains the conspiracy theories that contradict what the Polaroids pictures were painting. Who killed Kurt Cobain?

Monday March 24th John Boy and Billy

Tomorrow March 21st John Boy and Billy

Tonight March 20th With Nikki Sixx

Classic Rock Report March 20th

Neal Schon of Journey. Isn't the type of Classic Rocker that finds pleasure in sitting around. Not only is there a new Journey album on the way but he's teamed up with Carlos Santana and mixing down a Neal Schon solo project. The CD is called So U... It's a fushion between hard rock and the blues. Featuring Marco Mendoza from Ted Nugent's band, Journey's drummer Dean Castronovo... Look for So U from Neal Schon on May 19th _______ Talk about drama before during and after a KISS. Their Hall of Fame induction continues to resemble a battle between the Hatfields and the McCoys. The Hall says the induction is for all four members. Simmons and Stanley said they won't play. The Hall says OK. But th...

Tomorrow March 20th John Boy and Billy

Tonight March 19th With Nikki Sixx

This is I Heart Radio

Classic Rock Report March 19th

The front man of the legendary Destroyers was in town last night. George Thorogood. Blues. Classic Rock. Bourbon Whiskey and Beer. Not bad for guy that dreamed of being... a comedian.

Comedian Paul Hooper Show Prepping

Being in the moment. Capturing the Artist before he hits the stage.

The Comedy Of George Thorogood

Blues. Rock. Classic to brilliant storyteller. Sharing the art of Thorogood before the rest of the world gets him in five minutes. Backstage before he's onstage. The Filmore at NC Music Factory.

Tomorrow March 19th John Boy and Billy

Backstage Pass To George Thorogood

Tonight March 18th With Nikki Sixx

Classic Rock Report Monday March 18th

In an age of digital play. Where games become movies. And Hollywood makes billions. Comes a sight and sound all too many have ignored. I invite you to listen... Every instrument. Every riff. Stroke, poke and thump. 100% computerized. The manmade electric band is call Z-machines and its selling out concert halls. The bands programers? Two students from the University of Tokyo. 78 fingers. 22 arms. But no human hand to add character and warmth. And yet music critics say... there's emotion. Expect there to be a new movement in music.

Chef Rocco College BB Food

College basketball with all its glory comes to a bigger gut and a summer complaining about it. Watching the game is exciting. But the food sucks. Time to call in a professional chef.

Tomorrow March 18th John Boy and Billy

Tonight March 17th With Nikki Sixx

Classic Rock Report Monday March 17th

An 8 minute riff-fest. That's the best way to express. The latest song from Classic Rock Gods Metallica. The new song. The Lords of Summer. Has made its stage debut. Premiering the song at incredibly large public places. Is part of Metallica's way of keeping connected to their fans. The goal. The people get to pick 17 of the 18 songs on the play list. The Lords of Summer made the cut. Plus LA KISS wins their first indoor arena football game

Tonight March 14th With Nikki Sixx

Comedian Paul Hooper In Alaska

He's been buried in Alaska and promises to be home before Christmas 2021. Comedian Paul Hooper is constantly in tune with what's moving. Until something disappears. The drama continues. Who? And where has it been placed? Is it a conspiracy? Paul Hooper returns to Charlotte Tuesday March 18th at Charlotte's Comedy Zone. Http://www.cltcomedyzone.com He's been banned from comedy clubs for being to upfront and brash. He's been verbally attacked by audience members because he's brutally honest. Paul Hooper. A self proclaimed decedent of William Cooper who signed the Declaration of Independence. We are Unplugged and Totally Uncut with the kid that hit the comedy scene selling tickets at the front ...

Monday March 17 John Boy and Billy

Tomorrow March 14th John Boy and Billy

Classic Rock Report March 14 2014

Pretender's leader Chrissie Hynde has coming out hiding. More importantly... she isn't sneaking around behind Classic Rock fans backs in silence. Chrissie's new collection of tunes is a collaboration with Peter Bjorn

Actor Comedian DeRay Davis

Born in Chicago. 100% all American! Taking the dream from the skips and beats of an imagination full of energy and making them come to life on stage and in movies. His resume thunders when it shoots out of an internet website. But in person...he is the Prince of Peace. http://www.deraydavis.com/

Tonight March 13 With Nikki Sixx

Classic Rock Report March 13 2014

Classic Rocker Eddie Money checked into town last night. Notorious for hard edged guitar riffs and lyrics inescapably too addicting to forget. The former Manhattan cop turned rock still loves to shake it. Then it happened. Right in the center of walk and don't walk. He showcased a purpose.

Interviewing Techniques

Learning How To Ask Questions

Tomorrow March 13th John Boy and Billy

Classic Rocker Eddie Money

It's not everyday that "Luck" steps up from the shadows and turns the corner. Only to bump into the purpose, rhyme and reason as to why you became who you are. The magazines were flooded with his pictures. Bedroom walls bled his posters. His music had attitude strong enough to be cranked up then spread out across the neighborhood via 8-track tapes to 45's and albums. The bad ass that Eddie Money is...is the very reason why I had to do everything possible to make sure the world knew who he was. I became a 1970's Radio Disc Jockey. To make things even more dangerous. I was the crazy ass night jock that knew of only one rule. You made them up the very second the final boss walked out the door.