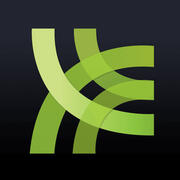 Kids With Autism And Dealing With Death

Dealing with death issues with your child that has autism.

Dealing w/Death on the Autism Spectrum

Educational podcast on dealing with death if your child is autistic. How do you explain to a child let alone a child with autism. Here are some tips.

Dad/Speaker speaks truth to IAAC WOW

Dr. Albert Enyatii schools the IAAC on what should be studied in the next IACC meeting in July. It is emotional . I understand what he is saying . I will give my viewpoint on it. This is a meeting that happened today - the day I recorded this show. Please let me know what you think. Speak up - Be Heard Take Action. Every voice has value - even the silent ones. You Matter.

Give Autism A Chance Summit

The Give Autism A Chance Summit is being held in Houston. April 12 2014.

Thinking Moms are now 501(c)3!

Current events within April's Autism Awareness Month. 1 in 68 is the number posted by the CDC. What is the group known as The Thinking Moms ? Lets discuss hope.

World Autism Day Events

Talking about World Autism Day and the events that are happening.

World Autism Day - 1st Broadcast

This is my first broadcast of Autism Talks Radio. Find us on twitter under Autism Talks Radio. Today is the 7th World Autism Day.