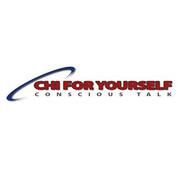 CHI FOR YOURSELF guest: Jennifer Louden

Chi For Yourself welcomes Jennifer Louden..Jennifer is a personal growth pioneer who helped launch the self-care movement. She's the author of The Life Organizer: A Woman's Guide to a Mindful Year and other books on well-being and whole living. We all yearn to have time for personal needs and creative dreams — after all, this is our life to make the most of. And we all know how hard it is to remember what really matters. With distractions from jobs, aging parents, and children — not to mention women's perennial fear of being labeled "selfish" — following our own desires and dreams can become ever more elusive. Jennifer tells us how The Life Organizer is intended to help you shift your focus,...

CHI FOR YOURSELF guest Dr. Bernie Siegel

Chi For Yourself welcomes back renowned medical doctor and spiritual teacher Dr. Bernie Siegel to talk about how you can tap your body's potential to heal. After studying the use of crayon drawings by patients facing life-threatening disease, Bernie founded Exceptional Cancer Patients to facilitate self-induced healings, which were often called miraculous. Bernie realized our bodies actually want to heal, and we can aid this innate propensity through what are currently seen as unconventional practices, including drawing, visualization, dreams, love, and laughter. Dr. Bernie Siegel is the author of "The Art of Healing: Uncovering Your Inner Wisdom and Potential for Self-Healing."

CHI FOR YOURSELF guest: Annemiek Douw

You're on a spiritual journey. You know that the answers to life's big questions lie somewhere within the depths of your soul. But how can you connect with your soul and tap into its divine wisdom? If only you had some sort of inner guidance system—an internal 'GPS'—to help you navigate back to the right path. Our Chi For Yourself guest Annemiek Douw says you can tap into and master that inner GPS. In this interview she shares some of her more than 100 case histories gathered over 15 years of healing work. During this time she discovered the 21 layers of the aura and she says exploring these layers can provide us with a clear blueprint of the intricate system that leads us to incarnate on th...

CHI FOR YOURSELF guest: Kuwana Haulsey

Kuwana Haulsey reveals her personal journey with motherhood and combines these experiences with lessons meant to guide all mothers toward the path of acceptance, happiness, and appreciation for their children—and even themselves. Kuwana Haulsey is the author of "Everything I Needed to Know I Learned From my Six-Month-Old: Awakening to Unconditional Self-Love in Motherhood."

CHI FOR YOURSELF guest: Echo Bodine

In this Chi For Yourself interview Echo Bodine offers answers to life's biggest questions: Is there a heaven? Are there people who have been there and come back? Do we have souls? Can we communicate with deceased loved ones? Her intention is to bring comfort to its readers, while demystifying a universal experience and showing us that death is nothing to fear. Echo Bodine is the author of What Happens "When We Die: A Psychic's Exploration of Death, Heaven, and the Soul's Journey After Death."

CHI FOR YOURSELF guest: Tammy Strobel

Tammy Strobel and her husband were living a "normal" middle-class lifestyle and living well beyond their means. Now they are living the voluntary downsizing — or smart-sizing — dream. In this Chi For Yourself interview Tammy gives us her take on our things, our work, and our relationships along with advice on how to step into a life that's more conscious and connected, sustainable and sustaining, heartfelt and happy. Tammy Strobel is the author of You Can Buy Happiness (and it's Cheap ) How One Woman Radically Simplified Her Life and How You Can Too.

CHI FOR YOURSELF guest: Polly Campbell

Our Chi For Yourself guest asks 'what are the things you've been trying to hide, fix, change, and deny about yourself? Polly Campbell says these may be the very things that will expand and elevate your life. She tells us about integrating every-day moments with traditional spiritual techniques to experience personal growth and greater well-being all in the course of your regular routine. "Polly Campbell is the author of Imperfect Spirituality: Extraordinary Enlightenment for Ordinary People."

CHI FOR YOURSELF guest: Ajayan Borys

Our guest on this week's Chi For Yourself says meditation should not be difficult. In fact, Ajayan Borys says a difficult meditation will NOT be effective. Ajayan Borys is the author of Effortless Mind: Meditate With Ease .

CHI FOR YOURSELF guest:Marney Makridakis

Most of us have said, "If only I had more time," as a way of explaining why we aren't leading our most fulfilling lives. In her 2012 Chi For Yourself interview Marney Makridakis turned the concept of time management upside down when she brought us some new tools for viewing and experiencing time. Marney Makridakis is the author of "Creating Time: Using Creativity to Reinvent the Clock and Reclaim Your Life."

CHI FOR YOURSELF guest: Allen Klein

This week the "Jollytologist" is in the house! Our Chi For Yourself guest Allen Klein brings us his upbeat approach to life and some advice on how to find humor in everything from tragedy to traffic jams. Allen Klein is the author of "The Art of Living Joyfully: How to Be Happier Every Day of The Year."

CHI FOR YOURSELF guest: Morgana Rae

We begin a new year of programming with a visit from internationally known life coach, author, and speaker Morgana Rae. Morgana has been featured on ABC-TV, PBS, NPR, FOX News Radio, United Press International and The Wall Street Journal online. She'll share with us a new way of relating to money, radically different from anything you've heard before. Morgana will help you turn your "Money Monster" of scarcity into a "Money Honey" of abundance. Morgana Rae is the author of "Financial Alchemy: Twelve Months of Magic and Manifestation."

CHI FOR YOURSELF guest: Julia Assante

On this week's Chi For Yourself: Life, then death, then what? We hear from Dr. Julia Assante, PhD. Her accuracy in telepathy has been clinically tested at Columbia University (1987), which scored her high above other professional psychics. As a scholar (PhD, ColumbiaUniversity), her landmark publications on ancient Near Eastern magic, cult, and religion have revised many long-standing assumptions in the study of antiquity in general. Dr. Julia Assante is the author of "The Last Frontier: Exploring the Afterlife and Transforming Our Fear of Death."

CHI FOR YOURSELF guest: Brian Leaf

Brian Leaf is interviewed on Chi For Yourself by host John Kobik. Brian is the author of "Misadventures of a Garden State Yogi: My Humble Quest to Heal my Colitis, Calm my ADD, and Find the Key to Happiness". Brian has given more than 20 years to the study and practice of teaching yoga, meditation, and holistic health. He's also the director of the New Leaf Learning Center, which provides holistic tutoring in Northampton, Massachusetts.

CHI FOR YOURSELF guest: Marc Allen

On this week's Chi For Yourself Marc Allen pays us a visit. Marc last spoke to us about his book The Greatest Secret of All, and in this interview we hear about his latest: The Magical Path: Creating the Life of Your Dreams and a World That Works For All. The Magical Path offers tools we can all use to achieve our dreams and goals. Marc Allen is an author, composer, seminar leader, and entrepreneur. He is the co-founder (with Shakti Gawain) of New World Library.

CHI FOR YOURSELF guest: Jason L. Jeffers

Among the many hats he wears our Chi For Yourself guest Jason Lincoln Jeffers is an author, life and wellness coach, spiritual teacher, and he's self-taught in areas such as metaphysics and alternative medicine. He began his spiritual training remarkably early. At the age of 6 his 71- year- old father began teaching him how to interpret his dreams, meditate, and develop his innate psychic abilities. By the time he was 19 he had traveled around the world three times, speaking with his father on radio and television and lecturing on a variety of metaphysical, spiritual, and New Age topics. Jason Lincoln Jeffers is the author of The Next Human: A Guide to Personal and Collective Evolution.

CHI FOR YOURSELF guest: Thomas Sterner

In those times when we want to acquire a new skill or face a formidable challenge we hope to overcome, what we need most are patience, focus, and discipline, traits that seem elusive or difficult to maintain. In this Chi For Yourself interview Thomas Sterner offers ways that you can learn skills for any aspect of life, from golfing to business to parenting, by learning to love the process. Thomas Sterner is the author of "The Practicing Mind: Developing Focus and Discipline in Your Life."

CHI FOR YOURSELF guest: Karuna Cayton

Buddhism asserts that we each have the potential to free ourselves from the prison of our problems. As practiced for more than twenty-six hundred years, the process involves working with, rather than against, our depression, anxiety, and compulsions. We do this by recognizing the habitual ways our minds perceive and react — the way they mislead. This Chi For Yourself interview with Karuna Cayton discusses transformation of intractable problems and the neutralization of suffering by cultivating a radically liberating self-understanding. Karuna Cayton is the author of "The Misleading Mind: How We Create Our Own Problems and How Buddhist Psychology Can Help Us Solve Them."

CHI FOR YOURSELF guest: Tobin Blake

It's well-known that meditation helps to lower stress and can even prevent disease. It has no negative side effects and no cost, and requires only a few minutes a day. So why is it so challenging to begin and sustain? On this Chi For Yourself, Tobin Blake offers ways to start meditating and to invigorate an existing practice. Tobin Blake is the author of "Everyday Meditation: 100 Daily Meditations for Health, Stress Relief, and Everyday Joy."

CHI FOR YOURSELF guest: Gaetano Vivo

Italian born, Gaetano Vivo is one of Europe's most experienced and sought-after Reiki Masters, practicing in the UK, the US and Italy. He is a member of the Complementary Medical Association of Great Britain, the International Council of Holistic Therapies, the International Association of Reiki Professionals and the Noetic Association of America. From a young age he has experienced the 'calling' of 'others' who wish to pass on teachings and wisdoms in order we may make lighter work of our time here on Earth. Although, due to being brought up in a strict Catholic community, he was forced to ignore this information, he never forgot what he had received. For decades, Gaetano has been treating ...

CHI FOR YOURSELF guest: Dr. Debra Reble

Chi For yourself begins a new year with a new look at relationships. Our guest is psychologist, counselor, and author Dr. Debra Reble. She talks about making relationship dreams come true by first cultivating a soul partnership with yourself and then a soul-hearted partnership with a loved one. She'll also take a good look at those relationship "bad actors"- fear, jealously, and resentment and talk about her approaches to each. Dr. Debra Reble is the author of "Soul-Hearted Partnership."