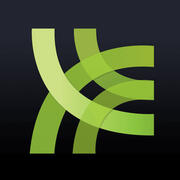 SEX THERAPY & ADVICE 6.26.14

Sex coach, Stacey Murphy, joins the Comedy Girls taking your questions and explaining how to find your sexy, please your boo, and how to spice up your sex life! This one, you don't wanna miss!!

Keep Love ALIVE show!

In this episode of "Comedy Girls", we have two love experts/relationship coaches from the popular book, "Sexy Secrets to a Juicy Love Life" and comedian Christina Galston who's opened for Paul Mooney and played at The Friar's Club. Not to mention Jesenia's SEX FACTS!

GigaHoes, Comedian Sara Contreras & Weed

Where else will you hear one show with the creators of upcoming web series, "GigaHoes" - comedian Sara Contreras who is the original Latin Diva of Comedy on HBO and a conversation on weed legalization? HERE! Listen in! www.thecomedygirls.com

The Celebrity Bullshit Hearsay Show!

Who doesn't love gossip? Come on! You know we all love to hear all about how Brad Pitt cheated on Jennifer Aniston with Angelina Jolie and now are living "Happily Ever After" with their 20 kids from all around the world! Or how about how Miley Cyrus reportedly broke up Robin Thicke and Paula Patton! Is it true or is it just gossip? WHO CARES! It's entertainment! Join your Comedy Girls - as we talk all about the GOSSIP and how crazy shit can get!

FAT HOLLYWOOD Rant Show

Who said fat people are funny? Is photoshopping okay? Are we sick of seeing Lena Dunham in sex scenes? Listen here for our 40 minute rant show all about fat hollywood!

The Truth About DICK!

Need to know the truth about penis? Not a problem, we've got facts! Join us in our 1-year anniversary as we drop some serious knowledge on our favorite topic: dicks!

A Comedy Girls Review in Love & Life!

Comedy Girls, Jenni & Jesenia, recap their year personally and professionally. The girls share secrets about their sex lives, finding love, and not finding love! Listen for their best show yet!

LISA LISA joins the Comedy Girls!

Your COMEDY GIRLS will be joined by the amazing Freestyle Diva - Lisa Velez-Mello (aka: Lisa Lisa)!!!!! We will be talking all about her life and about what she's doing now - including her role in the new webTV series sitcom - BECOMING RICARDO!!! We'll also be talking about another saucey topic.... TO MASTURBATE OR NOT TO MASTURBATE - THAT IS THE QUESTION!!! Trust us - you NEED to listen to this show!

1 Cheater, 2 Cheaters, 3 Cheaters

YES!!! You guessed it! The Comedy Girls are back and we're talking all about those dirty low down good for nothing CHEATERS! From the dramas of Lucille Ball to the town-hall crying fits of the girl who lives down the block from me! We are talking about all CHEATERS from CLASS to TRASH! If you feel guilty reading this - well then we are talking about YOU! We will be talking about.... Motives Alibi's Signs Symptoms How hell feels when you get there We will also be joined by our very special guest - Actress, Melissa Duprey! https://www.facebook.com/msmelissaduprey AND.............of course..... we will have our AMAZING FACTS and another segment of the all new "RATCHET RUNDOWN". If you're ratche...

A Comedian's Life!

What does it take to be a comedian? Specifically a female comedian! Do you have to have SUPER POWERS? How does LIFE effect a comedian's life? Why and How do comedians keep hustlin when shit looks bleek? The COMEDY GIRLS are talking about all dat shit and a lot more, including.... Special Guest: Sketch Artist, KL Thomas Amazing Facts Ratchet Hoe's - could you be one? Gossip and much much more!

Summer Lovin - Comedy Girls Style!

Join the Comedy Girls as we talk all about.... Hot-ass summer flings.... no relationships.... no flings.... wait - which one is it? We'll tell you! Summer Blockbuster Movies Celebrity Summer Bullshit And we will be joined by our special guest, the amazing and extremely talented - PEACHES RODRIGUEZ!!!! www.gopeaches.com

Dating, Relationships and Sex - OH MY!!!

The COMEDY GIRLS are talking about Dating, Relationships and SEX! OH YEAH! We'll be taking callers, giving advice and of course joking on errythang!!!! So if you're one of the lucky guys that has been on our dating roster - WATCH OUT!!!! hahahaaa! Kidding! (not really)

WOMEN IN COMEDY -- Take 2

Okay, so the first time our guest didn't dial in - so this is a re-do. And we have even more information! BOOM.

Comedy Girls - Women in Comedy

Women play an IMPORTANT part of comedy history! So we're gonna talk all about it and educate and inspire those that didn't know!!! Special Guest: Hollie Harper - Writer/Director/Creator of American Candy Sketch Comedy Show http://www.americancandytv.com We're also talking..... Casting Couch - both male and female. Will you do it? Looks OVER Talent - is talent not enough anymore? Crazy Facts that you didn't know, so we're gonna tell you so you know. THE DON'T OF THE MONTH!!!

Comedy Girls - Diversity on TV and Film

The Comedy Girls talk about.... Diversity in the entertainment industry - focusing on TV and Film. Have you noticed that TV and Film are more white washed? Yup! We have too! Let's talk about it people! Hate Reality TV? Fashion trends - ghetto shit not to do! With special guest: Cartoonist, Leesa Dean of www.chilltowntv.com

Comedy Girls - Love Edition

We're talking comedy and LOVE! With our special guest: Casting Director, Jennifer Peralta-Ajemian of J&R Creative!