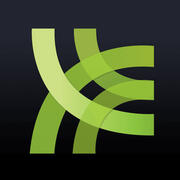 How Are You Growing?

Enjoy a Motivatonal Minute with SoulFlowerSista DivinrTea

Listen To The RHYTHM

Your motivational cup of therapy for the day focuses on staying on the path.

Do it for the Vine!

Living the vision is about walking in purpose! Enjoy your motivational cupoftherapy minute

What's NEXT!

As you plan your journey make sure a daily conversation with God is part of it!

He Delivers!

Your motivational minute focuses on waiting on God. Sip slowly.

Quietude!

Your motivational minute theme focuses on listening to your spirit so that you may commune with God in your stillness.

Living Your Dreams Outloud!

A motivational minute to inspire you to make your dreams a reality

Release The Faith!

Your motivational minute offers you a cup of faith!

Microwave Society

Motivational Minute discusses how our microwave society needs to practice the Power of Patience and what the lesson of time.

Stop Reacting To Other Peoples BUSINESS!

GOSSIP,Drama, negative media! Sick of news you cannot use. How do you react?? Your motivational minute is ready for sippin...

Listen To Your OWN Beat!

CUPOFTHERAPY MOTIVATIONAL MINUTES...Are u following your hearts desires? Listen today to find out how.

BringBackOurGirls!

Motivational message for today reflect on being free and praying for the girls in Nigeria. Keep sippin!

Stand STRONG!

Today's cup of therapy was inspired by a walk that I had in the labyrinth enjoy and remember stand strong!

Rise!

How will you rise, as you sip your CupofTherapy today? May you be inspired to RISE to the occasion and make a difference in the lives of others? Keep sippin, until next time!

Dream BIG!

Your morning cup is all about dreaming big! What do you dream about? Be Inspired!

HAPPY!

Are you happy? WHAT defines your Happiness... Your Cup of Therapy motivational minute is ready for sippin, enjoy share and stay happy

SistaPoetryinspiringTeens (SPIT)

Addiction by C.Lynne gives teens a look inside of the trials and triumphs of addictions whether it be drugs, alcohol or love, you can overcome it. Listen, Share and follow...

Comfort ZONE

Are you comfortable being uncomfortable? sip your cup of therapy motivational minute today and find out how to break free of staying in the comfort zone

CHANGE Change CHANGE!

Today your motivational minute focus is Change! Are u ready for it? Sip and Share your Cup of Therapy

Can You Stand The RAIN???

As you sip your cup of therapy sip on how do you deal with the storms in your life...do u sit in or keep driving through until u see the sun. Reflect, sip and share your motivational minute cup of therapy!

THIS IS IT!

This is about living your life to the fullest not waiting for the final moment remembering not to wait for your this is it! keep Sippin!

Are You Covered!!???

Your motivational minute for today allows you to reflect on full coverage.

I Won!

your motivational minute Cup of Therapy is ready for Sippin.

ARE you paying Attention!

Your Motivational Cup of therapy Minute is ready for sippin!

Can You Feel It???

Your Sunday cup of therapy motivational minute encourages you to know when you have a vision to dream, see and feel it!!!

Know Ur Status!

March 10th is HIV/Aids Awareness day for Women & Girls today's Cup of therapy focuses on the awareness of knowing your status! Keep Sippin.

Timing Is Everything!

Cup of Therapy motivational minutes reflects on timing.

Live Your Vision!

Reflections Within!

Your Cup of Therapy Motivational minutes discusses self acceptance, looking in the mirror and loving the reflections we see. Keep Sippin!