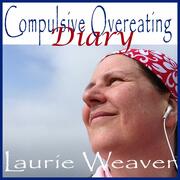 Ep 0073 – Schedule Hell and BCs Answer Kendra

Last week's whacked up events demonstrate Laurie's total dependency on schedules and how she needs to let that go and become more flexible. Thanks Helen for your funny joke and 5-star review on UK iTunes! Thanks too to Amazon shoppers and Coffee Klatchers. Several BCs chime in and give support to Shaunie L, Diane the Champion and express their comments about unasked for advice. More thoughts on being selfish vs. being self-supportive. Responses to Kendra's question about what to do when you are mourning the loss of food as a coping mechanism. The unknown Foolish Funner tells a joke that transports Laurie back to when she was a teacher. Brave Companion Amy asks for our thoughts and opinions a...

Ep 0072 – Yin and Yang of Stress and Fun

Totally stressed out from a podcast technological disaster, Laurie heads off to the park to blow off steam. She'a encouraged by a call from Sarah from Wisconsin on the bravery hotline. Kendra asks our opinion on what replaces food and do we mourn our old relationship with food? Helen is a knock out during Foolish Fun. Diane the champion is on the bravery report for calling directly following a binge and for her great plan to deal with it. Brave Companion Suz shares inspiring songs on Facebook.

Ep 0071 – Bonus – Bravely Setting Advice Boundaries

Laurie digs deep to discover, define and then actually share her fears, concerns and boundaries around giving and getting unasked for advice. Learn about the wonderful album that Laurie's theme song, 'I'm Letting Go' comes from. Shauni L is on the bravery report for calling the bravery hotline and telling her story in her own words.

Ep 0070 – Kick the Inner Bully to the Curb!

Hold on to your hats and glasses, it's going to be a wild and wooly time on the podcast rock today! Laurie has an epic tussle with a newly discovered inner bully and kicks its ass to the curb! It all starts when waking up in an unexplained blue mood for the second day in a row, Laurie straps on her recorder, grabs her half-written notes and heads off to the park to figure herself out. In this hybrid episode of bonus off the cuff rambling and regularly planned notes, Laurie decides to let go of having to feel wonderful every single day and ponders the source of her recurring blue mood. While she's pondering, she gives thanks for the new 5-Star rating on iTunes USA and a heartfelt special than...

Ep 0069 – What's the Difference Between Intuitive Eating and Just Eating Anythin

It's an unexpected Scottish appreciation day in honor of BC Sophie as a bagpipe player practices in the park on the very day Laurie was mysteriously hungry for, and baked scones for breakfast! Laurie thanks all of the Coffee Klatchers and Amazon shoppers and explains how you can use these ways to support the show and how to get onto the various special email lists. Laurie tries to correct her last show's mispronunciation of Brave Companion Fionna's name and takes proactive steps to correctly welcome new BC Alana from Facebook. We hear a cool hiking analogy from our caller from Rhode Island, who Laurie's now calling BRICE as a nickname for Brave Rhode Island Companion Extraordinaire, because ...

Ep 0068 – Depression and Always Feeling Responsible. I'll Miss You Robin William

Laurie mourns actor and comedian, Robin Williams, and ponders her own experience with depression. Laurie decides to let go of feeling repsonsible for what happens to other people. For example, Laurie felt she was disappointing you on Day 67 by not being thinner. But after exploring her issues with the diet/binge cycle further she realizes she needs to be true to herself and continue on with Intuitive Eating. Laurie's super excited when Brave Companion Cathi from Connecticut calls the bravery hotline during her own walk to share her take on intuitive eating and how she really feels about Laurie's journey. Brave companions Amy and Sue also post encouraging comments on Day 67. Laurie really app...

Ep 0067 – Bonus – What's Under My Body Shame?

Laurie ponders her sudden burst of body shame and explores possible reasons why she feels she may disappoint listeners and herself. Laurie tells about a cool Facebook group, Operation Global Change, that supports the body acceptance movement. Laure updates her Amazon page to include her favorite things and thanks the generous shoppers who use the Compulsive Overeating Diary link for USA, UK and Canada. Laurie listens to the Coffee Klatch and updates her buttons on their feedback and advice. Finally, the Unknown Foolish Funner makes us all feel good!

Ep 0066 – Do you know what you want? Recover from insecurity

Insecurity seems to be another excuse to give yourself permission to fail. Laurie ponders this and ways to gain clarity on what we actually want for ourselves. Thanks to the 5 dollar senders, aka Laurie's new Coffee Klatch and to the Amazon shoppers for supporting the show. Welcome to new Sparkpeople team members. Thanks also to Melb4564 whose 5-star iTunes review causes Laurie to ponder on the nature of cross-addiction and overspending when dieting. New brave companion Cathi from Connecticut is on the bravery report twice! Once for her comment and once for her brave call to the bravery hotline. Laurie tells the harrowing story of her latest bike incident. Welcome Maggie who kindly posted on...

Ep 0065 – Gratitude, Stories and Bravery Day – Featuring Laurie's Story with Pau

Thanks to Brave Companion Jenny, Laurie was interviewed by comedian, Paul Gilmartin for his very successful podcast, The Mental Illness Happy Hour. Laurie spills how it all went down and has a special gratitude surprise for Jenny. Thanks too to Garden Girl KP who kindly reviewed this show on her weight maintenance blog and who gave the show a 5 star review on iTunes. Laurie ponders letting go of assumptions, welcomes new listener Sofia from Sweden who reaches out via FB, and places new listener Amy on the Bravery Report for not only contacting Laurie via the contact form, but for stepping up and calling the bravery hotline immediately after a compulsive eating experience to talk it through w...

Ep 0064 – Inner Bravery and Trusting Yourself

Laurie makes a shocking decision about what to let go of today! A new way to measure progress is rolled out. Thanks to listeners for supporting the show on iTunes, Stitcher, and TuneIn radio. Special thanks to Cheryl, Sue, and Karen for posting comments on Alen's blogs after Laurie and Alen's interview. Dawny is on the bravery report for calling the bravery hotline with an audio question for Alen and Laurie's next interview. Laurie answers part of the question now and Alen weighs in via email until they can address the topics more in depth in future. Laurie's pleased and humbled that a new listener and brave companion from Rhode Island calls the bravery hotline to share her story and we are ...

Ep 0063 – My Dream Self vs. My Current Self and about Intuitive Exercise

Laurie surprisingly recognizes how she's been holding on to an impossible dream version of herself and how she needs to let that go to appreciate the self that she has in the here and now. Shout-outs to Sue and Sandy for supporting Crystal on her brave post on the 'Who are the Brave Companions page', thank you to Amazon shoppers in the UK and US. Laurie mentions another way to support the podcast financially. Welcome to new listeners Dawny from Spokane and Garden Girl KP who found us via Alen's interview. More reactions from brave companions about the interview and Laurie lists why she's grateful it happened. Alen asks the brave companions for input on their next interview. Laurie gets the c...

Ep 0062 – Bonus – My Reaction to Hearing Alen's Interview and My Scale Blind Spo

When Alen Standish emailed Laurie that their interview was live, she couldn't wait to grab her hiking boots and give his show a listen. At the top of the mountain Laurie records her reactions and then ponders the power the scale still has over her!

Ep 0061 – Letting Go of Self-Imposed Rules and What's Under Bingeing?

Laurie ponders how we can easily fall prey to self-imposed rules, even when we are trying to practice intuitive eating. New brave companion, Helen, supports another listener and shares some of her own story. Stephanie from Germany asks a compelling question about how trying to stop a binge might make a binge compulsion worse. Cheryl and Sue have an interesting comment conversation about letting go of our food compulsion identities. Shout-outs to Canadian iTunes listeners for a new record, Alen Standish for his help in our last show, and to new Stitcher listeners who've added Compulsive Overeating Diary to their playlists.

Ep 0060 – Bravery, Identity and Stéfanie's Secret Topic 3

Despite being plagued by flies on top of the mountain, Laurie has an epic realization about her compulsive eating identity. Shout-outs to Helen for her bravery and to Misha from Canada for a kind iTunes review. Cheryl poses a question to us in response to Laurie's Miracle Plate blog post. Is it possible to have fun without eating? Stéfanie from Quebec, Stephanie from Germany and Laurie have a comment discussion about intuitive exercise and just how dependent on gadgets we are to tell us how we're doing. Laurie wonders if anyone will EVER want to have Foolish Fun, and Alen Standish, from the Progress Not Perfection podcast, is a surprise guest expert during Stéfanie's Secret Topic.

Ep 0059 – Fear of Giving up the Scale, Bike Riding Joy and How Portion Sizes Imp

Stéfanie and Sue are on the bravery report for taking a leap of faith and trying 10 days without the scale. Sadly, Laurie's still not ready. On the positive side, Laurie's bike riding and hiking have been fantastic due to feeding herself enough food to support these activities. Who knew that fitness could actually feel fun? Serving sizes take on a new meaning with Laurie's intuitive eating practice. Shout-outs to new Facebook poster and brave companion, Lucy, to Laurie's first Amazon.com shopper, and to the 10 brave companions who have Laurie's show on their Stitcher playlists.

Ep 0058– Insomnia's Effect on Intuitive Eating and Updates on Old and New Brave

That darn scale, Laurie still can't keep herself off of it every morning! How can she get over this bad habit? The truth about Laurie's former weight maintenance methods and how intuitive eating differs. Shout-outs to Alen Standish for his kindness in providing Laurie a quick way to get ALL countries' iTunes reviews and to Cheryl for giving Alen's show a try and for posting a comment to him. Why Laurie so appreciates how you brave companions support her and each other. Hello from new brave companion Helen, brava to brave companion Monica from Australia for stepping up to say hi to us, and we hear from one of the original brave companions, Crystal, who gets back in touch and highly deserves h...

Ep 0057 – Bonus – Why do I only feel worth money doing what I DON'T care about?

Laurie takes a huge risk and explores what's really under her fear of associating business and money with doing what she loves. Control? Lack of assertiveness? Lack of self-worth? Panic? As Laurie thinks about her career past, she wonders why she can only see her value when she's doing what she doesn't care about. A warm hello and welcome to new listener and brave companion, Monica from Australia!

Ep 0056 – Pie, Bravery and Feeling Good in Your Body

Laurie's experience learning intuitive eating features a pissy mood, a pie craving, and the support of good friends. Alen Standish renames his podcast and Laurie explains why that is brave. A hearty welcome to our newest Sparkpeople team member, Zhenya. Our new brave companion, Stephanie, from Germany, is once again on the bravery report and because Laurie faces up to some of her biggest fears, she puts HERSELF on the bravery report too! Thoughts on how to love the body you have right now. Thanks to Sue, Cheryl, Kendra and Stéfanie for supportive comments.

Ep 0055 – Robot Aliens as Good Guys? Intuitive Eating and Hallo Stephanie!

Stéfanie and Cheryl give Laurie a lot to think about as they discover how Robot Aliens are actually Laurie's protectors. Laurie shares how she's finally learning to understand herself through therapy and intuitive eating techniques help Laurie make peace with her body. Lisa from Boston calls the bravery hotline with her book recommendation and Laurie's thrilled that Stephanie writes to her from Germany. Laurie finally discovers how to look at all of the international iTunes stores and see the brave companions' reviews in countries outside of the U.S. We give a big welcome shout-out to our newest listener and brave companion, Tove.

Ep 0054 – Therapy and Foolish Fun!

Therapy is tough, so after sharing her experience Laurie lightens the mood by introducing a new feature called Foolish Fun. Hear the song that lets Laurie hold and pet her cat Gracie every morning even though Gracie is a skittish and touch-adverse kitty. Cheryl comments on Day 53. Shout-outs to Debcat2 for her 5-star review on iTunes and to Michelle once again for her excellent comment on Day 43 about Binge Extinction techniques.

Ep 0053 – Finding Emotional Support and Stéfanie's Secret Topic 2

Emotions run wild as Laurie learns how to face life without numbing it with diets and bingeing. Looking for a photo from her childhood inspires a blog post about reintergrating both pain and joy that she's blocked out. Laurie ponders finding a therapist to help her. New brave companion Millie asks if it seems odd to wish her sisters would all join her on her journey so they could be learning together. Cheryl, Stéfanie and Laurie comment. We end with Stéfanie's Secret Topic 2. What will come to mind as Laurie hears Stéfanie's newest Secret Topic at the same time as you do?

Ep 0052 – Finding my Way Not my Weight – Tales from Laurie's Blue Mood

Laurie emerges from a depressive Blue Mood by sharing her feelings via blog post and explains why bike riding is a good thing to combat depression. Laurie's shocked by an urge to go back to calorie counting after her turbulent emotions and examines why in the end, she doesn't feel that is the best way for her to go. Laurie muses about learning to use the intuitive eating movement's hunger scale. She shares her fears and decides to give up the appearance of control over the brave companions listening and commenting habits. Also featured, Taryn Brumfitt's Kickstarter campaign to fund a documentary about body acceptance, Amanda Trusty's awesome video art expressing her warrior-like dance claimi...

Ep 0051 – The Danger of the Lull

A total random, bonus episode as Laurie's compulsive brain tortures her during the lull between events. Laurie takes to the park to talk it out and think it through. How can she learn to consider NOT considering? Also, after emailing with Stefano and reading the news of today, Laurie gets mad about people feeling free to comment on other people's size. Thanks to Cheryl, Sue and Stéfanie for their good wishes on episode 50.

Ep 0050 – Laurie Celebrates Half of a Podcast Century

Laurie's filled with awe and gratitude as she exchanges her cane for hiking poles once again and ascends her beloved mountain to celebrate the 50th episode of Compulsive Overeating Diary. Laurie reminisces about where she began on this experiment and ponders where she's going. Laurie thinks about all of the blessings that have come her way from interacting with you, the brave companions. Cheryl calls the bravery hotline to support Brandi and earns her spot on today's Bravery Report. A shout-out to new listener and brave companion, Maria from the UK, comments from Michelle, Stéfanie and Cheryl and an update about Alva the English teacher from France. Another big thank-you to Josh Woodward for...

Ep 0049 – Stéfanie's Secret Topic and other Surprises!

Laurie muses on the Yin-yang of surprises as she searches for a new Zen Spot at her local park. Stéfanie's Secret Topic is successfully launched! Shout-outs to Laurie's FB brave companions for their encouragement, to Jodi for her thoughtful comment about people pleasing, and to Alva from France, who tells Laurie a surprising reason she values Laurie's first podcast show, Daily Adventure Tales.

Ep 0048 – Lessons in Gliding Over Life's Speed Bumps

Laurie's day starts out fantastically then dives down into challenges, that in the past, would have sent her headfirst into a bag of chips. Discover how she finally learns to deal with frustration and starts to take events outside of her control in stride. Hear new listener and brave companion, Brandi, tell her story and current feelings on the bravery hotline. Shout-outs to new listener Millie and to Michelle Mc and Cheryl for their comments about people pleasing and to Jenny for being instrumental in Laurie's getting a new opportunity. Taste a sample of an upcoming feature by brave companion Stéfanie, Mark and Laurie as they work out their technical difficulties.

Ep 0047 – Bonus – The Power of No

Find out what happened after last episode's epic story of Laurie saying 'No'. Laurie ponders different flavors and reasons for saying 'Yes". Shout-outs to new listener and brave companion Brandi and to Michelle Mc who, like many of you, felt bad that Laurie felt bad and sent her an encouraging comment and explained a good method for avoiding binges called HALT

Ep 0046 – Robot Aliens vs. True Grief – and Happy Birthday Stefano and Cheryl!

Laurie discovers the painful difference between Robot Alien distraction and true grief. She then struggles to relate the powerful, meaningful event that taught her this without telling actual details, because it involves people currently in her life. Laurie muses too on the nature of friendship and relationships. She's delighted to wish Brave Companion Stefano a Happy 46th Birthday on day 46! Also good wishes for Cheryl's birthday that was yesterday. Comments and thoughts by Michelle Mc, Cheryl and Stéfanie. Stéfanie proposes a new feature for the show. Shout-outs for FaceBook supporters and iTunes reviewers.

Ep 0045 – Bonus – Critical Alien Robots Kindly Get OUT of my Stinkin' Mind!

Laurie takes a bonus walk to clear her head. The Alien Robots attack Laurie's mind all weekend with self-criticism and visions of chips making her bad back all better. Valiantly, she overcomes their taunts thanks to encouragement from Brave Companions Sue, Anne, Jodi, Danielle, Abby, and Janet . Laurie gives you an unflinching glimpse into the battle despite fearing to once again, come off as pathetic. As she finally returns to walking, -er hobbling, with her cane around the park after her weekend of severe back trouble, Laurie ponders the difference between fact and what those pesky robot aliens have to say. Josh Woodward says, 'Thanks' for supporting his Kickstarter campaign

Ep 0044 – Why Me? Movin' and Groovin' with a bad back and the party-time blues

A sudden bad back forces Laurie to practice getting over "Why Me?" as she hobbles around Descanso Gardens. Michelle McKinney's comment makes Laurie think about "Why me?" striking at parties and how we might nip that feeling in the bud before the Robot Aliens can attack! Long time listener, Michelle shares what it was like to be on the show via the bravery hotline and leaves a detailed comment about Binge Extinction from her ongoing therapy. Shout-outs to new listener, Sunshine and to returning, commenter, Stéfanie from Canada.

Ep 0043 – Get off the roller coaster of all or nothing thinking!

Laurie and Mark's 20th anniversary trip inspires Laurie to ponder how 'all or nothing' thinking has screwed her in the past and to celebrate their improvement in getting off of that roller coaster. A Whoppin' Big Bravery shout-out goes to Michelle for courageously calling the bravery hotline and thanks to Sue and Cheryl for welcoming new listener, Heather and new Spark People team member, Christina.

Ep 0042 – How to be true to our authentic selves without steamrolling over other

An email comment by new listener, Marie, triggers Laurie to ponder the whole topic of being authentic and how that can impact our relationships. Shout-outs also go to Nancy, Sandy and Janet. Laurie recommends a great podcast interview done by Alen Standish, of Quit Binge Eating, with Michelle Cleary that Laurie listened to on her way up the trail. Laurie reminds the brave companions that her 20th anniversary is coming up and so the podcast will have a larger gap than usual before the next episode.

Ep 0041 – Bonus – Life can be a walk in the park! Musings after 13 weeks

Bonus walk and talk! Laurie reflects on the 13 weeks she's been doing this experiment -- the ups, the downs, the lessons this ever winding path has taught her. She updates you on her schedule, weight, a great podcast you can listen to, and muses about the nature of cravings and why we need to look to ourselves to feel good in our own skin.

Ep 0040 – Why do 'aha' moments overwhelm us? Therapy Stories and Tips

How can we expect to process all of these heavy 'Aha' moments? Also, stories and thoughts about therapy from Sue, Cheryl and Laurie. Shout-outs to new brave companion, Sharon and our third companion named Michelle, Michelle Mckinney. Steven and Abby are recognized on our new bravery report and Laurie thanks Jodi for being supportive on Facebook during Laurie's massive cleaning project. Laurie reads our original Michelle's entire comment about her experience with a therapist who specializes in eating issues.

Ep 0039 – How Chaos thrives perfectly amid perfection

Chaos is on Laurie's mind, triggered by a pair of comments by brave companions, Sandy and Cheryl. Laurie discovers one of the reasons she sabotages herself after reading a heartfelt post by Abby followed by a snippet from our brave Michelle about seeking therapy. Laurie tells about our new 'Who are the brave companions?' page on CompulsiveOvereatingDiary.com and shares her experience with Tumblr.

Ep 0038 – Why do we say 'sorry' after telling our truth?

It's all about telling our truth and why we feel so gosh darn apologetic. Laurie reads an email from Steven who shares his My Fitness Pal ID, a true and brave comment from our newest brave companion, Michelle, and a heartfelt comment from Laurie's long-time friend, Cheryl, that triggers Laurie's musing at her Upper Zen Spot. Shout-outs too, to Sandy, Cherry, and Laurie's Local Brave Companion FB buddy who left a 5-star iTunes review.

Ep 0037 – How to clear the clutter without being overwhelmed.

Shout-outs to Abby for her fine review on iTunes, Sandy for her brave support of listener, Gracie, and Cheryl, Abby and Sue for joining and participating in our new Spark People Team for Brave Companions. Laurie talks about her new Compulsive Overeating Diary channel on YouTube and her 30 minute video bike ride that you can see there. Finally, a comments conversation between Sue, Cheryl and Laurie sparks her to think how clutter, overspending and overeating might all be related.

Ep 0036 – Easter renewal and hiking to read 'Eating In the Light of the Moon' as

On Easter, Laurie thinks about renewal and other lessons she's learned from her brave companions and from reading the fabulous book, Kendra and Maddy recommended, Eating In the Light of the Moon. Abby's comment wakes Laurie up to gratitude for her husband and shines a light on Laurie's perfect perfectionism. Laurie discusses music, old school, and we hear from Kendra herself, via Speakpipe, as she shares a good tip to possibly improve Laurie's nutrition.

Ep 0035 – Bonus – A Gift of Grace – Please Support Gracie Recovering from Anorex

Laurie lends her cat's name to a private listener who wants other listener input about how to balance recovering from anorexia with losing weight after some bouts with binge eating in her recovery. Laurie also remembers her life and finally discover what she was born to do. This day was a true gift of Grace.

Ep 0034 – Rebel without a Pause. How Expectations can Lead to Overeating

Rebel Laurie learns a ton about herself as she shares a story about a crummy cat-chore she assigned herself and how it triggered overeating. Also, emails from brave companions Kendra and Stefano, and highlighted features from compulsiveovereatingdiary.com

Ep 0033 – Singing a Song of Negativity, Balance and Hope

From a foggy mountain top, Laurie gives you a glimpse inside of her pissy mood from yesterday where she learned a lot about herself from comments left on day 32 by new brave companion, Jerry, and by long term, faithful companion, Sue. Laurie also faces one of her biggest fears and sings a song she wrote at age 8.

Ep 0032 – It was the Best of Days, It was the Worst of Days… and Happy Birthday

Despite feeling fantastic after recording episode 31, the Space Alien Robots attack Laurie in an epic battle. Learn what happened, and how Laurie claimed at least partial victory due to the tips, you, the brave companions, sent last time. Also, shout-outs to new listener, Steven, and a special birthday surprise for Sandy.

Ep 0031 – The scale doesn't mean jack! Also, our tips for Maureen

Brave companions Michelle, Janet and Sandy all step up to the plate and give great tips to Maureen, and the rest of us, for dealing with emotions that may drive our eating. Sandy shares on the Bravery Hotline about a sad situation and how she's trying to cope. New listener Sue's comment sparks Laurie to create a segment all about why the scale is not to be trusted. Also featured are other ways to send audio to the podcast and let your voice be heard.

Ep 0030 – Bonus – Laurie's Impossible Dream Comes True!

Unexpectedly, a dream of Laurie's comes true, so she unexpectedly records a bonus episode about it, and then, discusses an equally unexpected food trigger.

Ep 0029 – Don't Wait for Perfect to Reach Out for Your Dreams and Help me Help

Brave Companion, Stéfanie, leaves a wonderful comment on Day 27 that sparks Laurie to discuss why we should not wait for 'perfect' to reach out to others, or to reach out for our dreams. Laurie shares her adventure of meeting Listener Sandy in person, and asks all of the brave companions to help support Maureen in her quest to know, 'How do YOU deal with the feelings under compulsive overeating?'

Ep 0028 – My Bikini Disappointment and Sandy's Tips from the Bravery Hotline

Listener Sandy screws her courage to the sticking place and calls the Bravery Hotline to give us some great tips and thoughts about perfectionism and how to treat ourselves kindly. Laurie keeps her promise to post her bikini photo, and this triggers her to share her emotional story about how disappointed she was in this result. Now? Laurie would wear this bikini in public if she still looked like this. Expectations can trigger unfounded disappointment and Laurie muses about how we can combat this.

Ep 0027 – Blue Sky Smiling at Me – Learning Peace During Compulsive Eating Ups a

During a fantastic morning hike, Laurie relates her gratitude for episode 26's power to stop her binge. She also waxes poetic about the ups and downs of weight, compulsion, and how we might become more accepting and peaceful with our bodies.

Ep 0026 – Heading Off a Perfectionist Binge and Walking in Montrose for Kendra

Mortified that she mixed up Canadian listener, Kendra, with New Englander listener, Maddy, during last episode's walk in Descanso, Laurie makes good on her promise to deliver a sunny walk for winter-bound, Kendra by strolling through the charming shopping district of Montrose, California. Then, struck by her feelings of discomfort over the matter, she decides to find a nice, quiet spot to podcast about perfectionism. Instead, you get the ring-side seat to the beginnings of a true binge based in frustration, finished off by how Laurie outsmarted those frackin Robot Aliens.

Ep 0025 – The Tale of Two Listeners and a Virtual Sunny Stroll for Winter-bound

Laurie gives winter-bound, Canadian listener, Maddy a taste of sunny California by podcasting as she walks around part of Descanso Gardens. Laurie is also inspired by the story of Maddy and Sandy and reads a poignant comment of Maddy's from a past episode. Learn how to sign up for the podcast email list to get your own Alien Robot graphic to print and hang on your fridge.

Ep 0024 – Down the Compulsive Food Rabbit Hole With Secrecy and Insecurity – How

Feeling insecure, despite her current success, Laurie wanders around Descanso Gardens and muses about insecurity, secrecy, magical thinking and tries to find ways to get herself back on the emotional track. Shout-out to Laurie's new online friend, Shirl!

Ep 0023 – Kick Robot Alien Ass! How to have Post Binge Fun

Laurie has big fun kicking robot alien ass a few days post binge by gaining encouragement from Maddy, Shirl, Vanessa, iTunes reviewer, RSeab2007 and by posting pics and photos of her adventures on Instagram and FB. She finds a new podcast spot and wonders, 'Why is it SO hard to hear good things about yourself?'

Ep 0022 – The day after Alien Robots possessed my body and took it out bingeing

Laurie ponders how the alien robots got through her defense shield the day after a binge. Then she moves on from it while taking an emergency stress stroll through the park. Hooray for Ashley, this was her first 5K today!

Ep 0021 – Slammed by Shame, Guilt and Rage? Surprise – It's not always you! Plus

Listeners Michelle and Ashley send in their stories about shame, victory and moving forward. Laurie sings the happy dance for Ashley's first 5k and closes the podcast with a special song to send sleepy listener, Sara, off to dreamland. Featured is The Manx Lullaby by Slainte

Ep 0020 – Will you still love me when I F-up? or 'How to come back from a bad ea

While hiking in a wind storm, Laurie muses about a comment from Ava about money and overeating, then she comes clean about her latest compulsive overeating episode and wonders, 'Will y'all still love me when I F-up?'

Ep 0019 – Welcome Brave Companions – We're open 24/7! Plus the Cost of Compulsio

Laurie decides to call her listeners, callers and commenters her 'Brave Companions". She ponders an idea by new Brave Companion, Gato, about 'What IS the cost of food compulsion and obsession. She has fun letting you know she's open 24-7 for you. Did you know you can listen to Compulsive Overeating Diary with your TV? Laurie was astounded!

Ep 0018 – Food Issues Don't Always Match up with Body Size and Break the Chains

Why you can't assume body size equals eating issues and how bravery and support can break the debilitating chains of secrecy. Shout-outs to new listeners, Jenny and Ashley, and stats for the top ten countries and states that download Compulsive Overeating Diary.

Ep 0017 – Birthday Trip Results, Listener Questions, Sneak Eating and those darn

Laurie shares the final results and details of her successful birthday in Vegas where she tried out Plan "Be". New listener, Rafael, posts some questions about what might be behind his overeating. A brave listener writes Laurie about her troubles with sneak eating and bingeing with Girl Scout cookies.

Ep 0016 – Progress in Vegas and a Song my Father would Love.

An update on how Laurie's handling her emotion-charged Vegas birthday trip. What ever happened to the lost microphone? How we can torture ourselves with negative thoughts. Janet calls the Bravery hotline, so Laurie keeps her promise and sings a song her father would love. shout-outs to Ava, Janet and Crystal.

Ep 0015 – Uncomfortable Emotions Unmasked without Food Obsession

Deeper issues are revealed as Laurie experiences life without the mask of food. Shout-outs to new listener, Michelle, and to her new online, buddy, Crystal for posting encouragement after Laurie asked for help dealing with her upcoming birthday trip to Vegas. Also gratitude to Carrie, from the Bitesize Vitality Podcast who took time to email Laurie after they both made New and Noteworthy on Itunes.

Ep 0014 – Please help! Big birthday blues and other chip-worthy worries.

Feeling blue, whiney and in need of chips, Laurie asks her listeners for help and encouragement. Shout-outs to Heidi from Canada for her tweets and to composer, Josh Woodward for being so gracious and generous with his music. Finally someone calls the Daily Adventure Tales hotline, but will it be enough to start up that podcast again?

Ep 0013 – Faced with unexpected food temptation? Advice and Tips and Shout-outs

Inspired by a comment posted by listener, Crystal, Laurie braves the rainy weather to play with ducks and muse about 'what's under emotional eating?'. She gives some tricks to help when confronted by unexpected food and celebrates bravery with shout-outs to her niece, Katie, a brave international adventurer on her birthday, Cheryl for her blog bravery and a double brava for Crystal, who posted her success on bravery day!

Ep 0012 – Plan Binge, Bitch or Be?

When faced by food temptation do you go right away to plan Binge? Bitch? or Plan "Be"? Laurie hikes in front of gathering storm clouds and muses about this new idea. It came to her from a comment typo she made on her friend's blog. It's also bravery day! Laurie asks all of you to give her a call or a comment and bravely share a bit of your lives. Shout-out to Jodi and Crystal, who have shared a bit already. Laurie includes all of her main theme, I'm Letting Go, by Josh Woodward from The Simple Life Part 1 at the end of this episode as a bonus.

Ep 0011 – Disappointment, Expectations and Dealing with the Compulsion to Stuff

Laurie struggles up the mountain to her upper Zen place to emotionally pull the plug on her other podcast, Daily Adventure Tales, deal with the internal fall-out, and muse about expectations, disappointments and dealing with the compulsion to cover them with food. Also, she gives a shout-out to the supporters of Compulsive Overeating Diary and remembers painful times from her past.

Ep 0010 – Back on the bike. How will you treat yourself these next 4 weeks?

Back on the bike after 4 weeks, a live report. Plus dealing with dieting disappointment, losing fat and muscle, and how will you be treating yourself these next 4 weeks? Laurie sends a shout-out to Ava to thank her for encouraging Laurie on Facebook!

Ep 0009 – The Diet and Binge Trigger Tightrope. How do we balance?

Laurie rants and rolls about the scary balance between dieting and binge triggers. Damned if you do, Damned if you don't. Is there any hope? She also thanks Merc and Tracy for posting iTunes reviews.

Ep 0008 – What if today were the last day of your life? Remembering Unc

Laurie wrestles with the unexpected death of her uncle as she journeys from the comfort of her hammock back up the mountain to ponder, 'What if today were the last day of my life'?

Ep 0007 – Avoiding Exercise Bulimia and How to Overcome a Binge

When Laurie's awesome plan to record during a hike, Zen-like, from the mountain-top, derails due to technical difficulties, she climbs down the mountain and into the comfort of her hammock back home where she muses about exercise bulimia, the nature of binges and how to come back from one.

Ep 0006 – Look to your gut for truth

Today's walk is all about truths we hide from ourselves. What's under the drive to fill our guts with food? Laurie tackles the question by taking a hard look at her people pleasing and the resulting rage, her relationships and why she may have kept on re-gaining weight.

Ep 0005 – Examining key triggers for my food compulsion – indecision and low s

Powerful episode as Laurie dives deep into two key triggers for her food compulsion, indecision and low self-worth. She struggles with a key decision about the future of her podcasts and ruminates over past episodes and whether she can drum up the balls to release them. Finally she brings forth a new podcast hotline dedicated to Compulsive Overeating Diary, 206-350-6445

Ep 0004 – Pathetic or not, here I come!

Yay for us pathetic folk! Pathetic is the new cool. Pathetic or not, here I come! At least that's what Laurie tells herself as she struggles with her feelings while huffing and puffing around the local park. She feels proud for releasing this hellishly embarrassing episode, because she didn't weasel out and stop from showing how she truly felt, which was sad, needy, pathetic and out of breath. She also tells about her Skype call with her friend Cheryl. Reaching out is always good when you are feeling pathetic or are otherwise in a bad place. Take that pathetic!

Ep 0003 – What's up with weaseling out? And can I escape Trader Joe's without se

Laurie overcomes an overwhelming compulsion to weasel out of exercise class and ponders what's under her weaseling-out instinct. Then she attempts to visit Trader Joe's while hungry. Will she sabotage herself ? Also, iTunes comes through and her husband surprises her in an emotional way.

Ep 0002 – Chimes vs. Chips. How do you handle stress?

We start with the soothing sound of chimes and then nosedive into a situation that would usually have Laurie scrambling for the chips. She shares what compulsive overeating feels like , her thoughts on addiction, and how choosing to eat a bag of chips can actually be a positive step.

Ep 0001 – Compulsive Overeating Star-date…Forever

Laurie Weaver of Daily Adventure Tales embarks on a new podcast that's an intimate look inside her lifelong battle with compulsive eating and binge eating disorder. She offers up two first steps that help in dealing with compulsive eating.