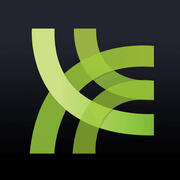 DonShow5.23: Timing is Everything

We all know interest rates are rising. Right? Well, then why was this fund that bets on rising rates been such a loser? Speaking of losers. Many of you have redisovered one of the dumbest ways to speculate, ever! Finally, a cool new gadget that will help you find your lost keys or your lost phone (as long as you don't lose both).

DonShow5.16: Required to Do Right?

Shouldn't everyone who works with YOUR money be required to act in your best interest? You would think so, but most hope they don't have to. Some sneaky malware that will make you wish you had backed up your files. Plus, the only sure way to make more money.

DonShow4.25: Lower Fees are Better

Vanguard starts offering inexpensive investment advice and some advisors are mad. Brokers start offereing horrible, expensive, complicated, misleading, etc. Equity Indexed Annuities. About a third of U.S. households live "hand-to-mouth."

DonShow4.19: 80 Years and We Still Don't Get It

If over 80 years of evidence hasn't done it, what will it take to convince "investors" that no one knows what the stock market will do in the future. Why does Dave Ramsey believe that load funds are better than no-load funds? (Hint: Follow the money.)

DonShow4.11: Less Fee Lyching at Merrill?

Is Merrill's boss serious about fee transparency. My musings on our motivations for work. Finally, the case against gloom and doom.

Don McDonald Show 3.20.14

The Don McDonald Show merges with the old InvestoRadio for a new weekly podcast starting about March 28th.

Don McDonald Show 3.14.14

They sent a sales package to the wrong investment advisor. Why would anyone send me sales literature on a non-publicly traded real esate investment trust (REIT)? I'm sure glad they did though, so I can sgare the huge risks and high fees with you.

Don McDonald Show 3.12.14

Be careful when buying individual municipal bonds. The spreads are onerous, and then there's that whole issue of no diversification.

Don McDonald Show 3.11.14

Turn $25 a month into $100,000 in just 10 years! That's the claim of a class being taught at colleges across the country. Ready to learn the truth?

Don McDonald Show 3.7.14

Can you really turn just $25 into $100,000 in just 10 years? Sounds hard to believe, but someone is teaching classes across the country that promise to do just that. What huge annual return would be required? Find out in part one of my series, "Don't Getting Fooled in School."

Don McDonald Show 3.6.14

What a difference a year makes. When looking at past performance of investments, the longer the track record the better.

Don McDonald Show 3.5.14

Can you become a billionaire by simply investing well? The odds aren't good and you'll need some serious dough to get started. Plus, even the very best investing advice doesn't look so good in reality.

Don McDonald Show 3.4.14

Far too many investment advisors charge far too much to create portfolios that stand little chance of overcoming the "drag" of high fees. So, why does the Wall Street Journal give so much press to pricey advisors like McGaldrey Wealth Management?

Don McDonald Show 3.3.14

No big surprise; stock prices are falling today as those who call themselves investors panic about the possibility of a new Crimean War.

Don McDonald Show 2.28.14

One of our competitors, The Mutual Fund Store, is watching us pretty closely. Find out why they should be worried because of the fees they charge and the type of funds they use.

Don McDonald Show 2.27.14

Why does one financial columnist act like he knows what the market is going to do in one breath and then suggest long-term, low-cost, diversified investing in the next?

Don McDonald Show 2.26.14

Today, my concern is with the number of folks entering the crazy (and dangerous) business of day trading. Day trading is really gambling and the numbers prove it.

Don McDonald Show 2.14.14

Will retiring baby boomers bust stock prices? Find out what Vanguard believes.

Don McDonald Show 2.13.14

Fall in love with your fund? How (or) should you accomplish this?

Don McDonald Show 2.11.14

Why do fcolumnists give either bad or half-bad advice? Plus, the Journal adds a brilliant new disclaimer.

Don McDonald Show 2.10.14

What are the 3 good reasons to roll your 401(k) or 403(b) into an IRA?

Don McDonald Show 2.7.14

There are only three ways to make money. If you choose the path of Matt Martoma, you could find yourself doing time

Don McDonald Show 2.5.14

A recent op-ed piece in the Wall Street Journal illustrates just how foolish and self-serving many investing ideas really are.

SDon McDonald Show 2.4.14

It appears that when it comes to investing, great minds do think alike.

Don McDonald Show 2.3.14

Wall Street just can't seem to find any eveidence that mutual funds managers exhibit any predictable skill.

Don McDonald Show 1.31.14

MyRA, a weak plan to try and get more young and/or low-paid workers to save for retirement.

Don McDonald Show 1.30.14

Buying individual stocks is almost like gambling. Here are some examples of the dangers of betting on one business

Don McDonald Show 1.23.14

Still fighting a nasty bug, Don checks in with listeners

Don McDonald Show 1.17.14

While looking back at the past does not provide a glimpse of the future, it can provide some serious perspective about how we should behave going forward.

Don McDonald Show 1.16.14

How safe are your investments from hackers?

Don McDonald Show 1.15.14

We check the market "time" from two well know "stopped clocks," Harry Dent and Rober McHugh. Are they right yet?

Don McDonald Show 1.14.13

Why would anyone in the investment business fight against being required to do what's right for you? Plus, is JP Morgan Chase truly incompetent?

Don McDonald Show 1.13.14

Why you should own bonds. Plus, Chuck Jaffe agrees that diversification is the key to investing success.

Don McDonald Show 1.10.14

Don answers listeners questions of the gold and investment tax strategies.

Don McDonald Show 1.9.14

What is the worst investment? Could it be gold? Also, a listener shares some other great reason for hiring a good investment advisor.

Don McDonald Show 1.8.14

Is the market going to fall 50%? Listen in as Henry Blodgett and Jeff Macke pay "Dumb and Dumber" on Yahoo! Finance. Plus, another positive piece about Dimensional funds is published.

Don McDonald Show 1.7.14

How does DFA compare to Vanguard? Don looks at a crazy new fund idea and how much money should you have in stocks?

Don McDonald Show 1.6.14

Don explains why his favorite fund family, DFA, became his favorite. He also answers a listener's question about the downside of deflation.

Don McDonald Show 1.3.14

Don's final broadcast program featuring a final poke at Dave Ramsey's and Jim Cramer's bad investing advice.

Don McDonald Show 1.2.14

Don answers listeners deep questions and which financial products worry regulators most.

Don McDonald Show 12.23.13

Don has a momentary "Scrooge" attack and why high performance money managers are either lying or cheating.