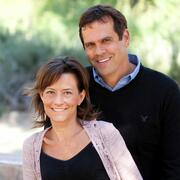 Quit? Or Keep Going?

We can get caught in the "in between" land of life. Not quitting when we should. Quitting when we should keep going. Both have incredible power to shape the overall quality of our life. Join the conversation as we explore how there is a time to change the course and there is a time to stay the course. Get clarity to know what is right for you.

The Power of Honesty

What is truth? What is honesty? How we use these powerful aspects of processing life determines so much of our happiness. Honesty is the building block for good self-respect and healthy relationships. Perceptions can get clouded by fear, ego or our own lack of ability to look at certain areas of life. Misconceptions with honesty can be devastating to our own well being. Join the conversation as we turn up the power of honesty and create more life happiness.

How to Find Your Purpose

It's a big question all of us have pondered at some point. We are here for a purpose. Do you know yours? You have value to share with the world. We are all natural creators. The more connected each of us become to our purpose the more soulful life we get to live. Claim the path of your purpose.

How to Feel Good!

Feeling good is our natural state of being. It is a place of experiencing God energy. You can choose it. You have the ability to experience right now and feel great! When we quiet the noise, get still and stay in today, it is right there. Experience a living meditation in a good vibrational state of being. Listen to this show, it's "GOOD".

Creating Space to Heal

The sayings of "time heals all wounds" and "just give them some space" is advice often given. However, we can also change the relationship with time and space to achieve the results we desire. The truth is we all have the power to create the space we need and accelerate the time it takes to heal and transform. Join the conversation as we explore new ways to look at creating space to heal and changing our relationship with time to accelerate the process.

From Overwhelm to Ease & Grace!

Overwhelm. Maybe, we feel it continuously. Maybe, we feel it from time to time. Have you felt a bout of overwhelm lately? It can debilatating if not navigated with empowering ways for your body, mind and soul. Join the conversation as we explore the topic of going from "Overwhelm to Ease & Grace!"

Shifting From Scarcity to Prosperity

Scarcity leads to many depleting states of being. These appear as unhappiness, isolation, exhaustion, joylessness , overwhelm, not enough, needing more, stressed, out of balance, enslaved, depressed, irritable, impatient and more. Claim your authority to shift into your natural prosperous state, ask for what you need, become open to receive it and live from the truth of you. Learn how to make a shift in this episode of Empower11 radio.

Harness the Power of Pause! Magical!

Takes no genius to quickly observe that everything around says... more, more more! Do more. Try more. Get more. Have more. Be more. Yet, we live in a time where more people are frazzled, stressed and depressed within this cultural frenzy of non-rest and always needing more. Join the conversation and harness your magical power of the pause! Get energy. Get answers. Get clarity. Get the authentic power that is available in your moments of the pause.

Moving From Fear to Trust Today!

Shifting from a "Fear Based Paradigm to a Trust Based Paradigm" liberates. Each step towards our natural trusting state we take the less anxiety, worry, stress and confusion we experience. Trust builds confidence. Powerful life confidence comes to those who walk deeper into their trusting paradigm with life, love, success, purpose and connection. Join the conversation and explore how you can shift today and deepen your trust!

Serendipity Can Protect & Manifest

You know that feeling when you are at the right place, at the right time, and the right things are happening? It's that miraculous serendipitous flow that is everywhere, all around and always available. It can help protect us and create synchronizing coincidences. Join the conversation as we do a deeper dive with the powerful flow synchronizing with serendipity can do for your life.

Serendipity & Miracles

You can tap into your magical flow of serendipity and miracles. When possibility exceeds expected outcomes. When dreams magically intersect and manifest. When the serendipitous nature of life favors unforeseen advantages and surprises. Join the conversation to explore how you can invite more serendipity and miracles into your life.

Loving Your Paradigm Shift

How do you find your breakthrough that will create and sustain the paradigm shift you desire? How do you get into that sweet spot of your own "Divine Mojo" that allows your paradigm shift to manifest with ease and grace? In some areas, we all want paradigm shifts. It could be with relationships, career, health, life purpose or even financially. Many of us are all too familiar with the torment that comes with forcing things to happen. Yet, how do we find an empowering way to free ourselves from the resistance associated with forceful actions? Join the conversation as we explore how you can love your paradigm shift into life.

Creating New Possibilities & Dreams

Life believes in second chances and third and many more... Don't ever give up on yourself! Love, dreams, peace, prosperity and fulfillment will find their way to you if you are willing to embrace your own possibilities today. Join the conversation as we explore those powerful moments that expand into new possibilities and dreams.

Creating a Powerful Shift Today

Need to let go of an old story? Ready to negotiate a powerful life shift today? Need to add or expand more in your life? Ready to turn your life up to 11? Join the conversation as we share more of our personal stories of break through moments. Reach for your break-freeing point today and let the shift sustain a new way for you.

Creating Break-Thru Moments

Wow! Those moments of "break-thru"what they do for us. Life shifts to meets to us in powerful ways. Feeling stuck in a certain area of your life? Join the conversation as we share some powerful break-thru moments that radically changed our lives. Let your awareness sharpen for what you would most like a change in right now, create your "break-thru" moment.

Focus Your Power

Focus! We know "focus" gives us power to get results. So much conversation circles around staying focused on the end goal or result. However, when focus isn't embraced with the right energy, it can create exhaustion along the way. The most crucial perspective not talked about enough with focus is the process of in between, the transient state of going from destination to the next. By making the shift to focus your power into all of life, powerful manifesting results occur with higher order or ease and flow. Join the conversation, as we explore how to use your immediate focus with the right energy to fuel your bigger dreams of the your life's journey.

Take Your Next Best Step!

Doesn't matter what problem you face right now. It doesn't matter how big the mountain you need to climb. It doesn't matter if it is a small little thing. All your best possibiltiies will open up to you if you are willing to do the one small act that changes everything, which is to take your next best step! Want to lose weight? Just take your next best step! Want financial success? Guess what? Take your next best step. Want soulmate love? Walk towards it, take your next best step. Want to get more connected to your dreams? Take your next best step. Get powerful insight to take your next best step with this show!

Empowering Clarity Today!

Clarity! We all want it at different times for those important areas of our lives. Clarity with decisions, with purpose and with the next right action we are being called to do. How would it feel to find that comforting place of clarity, right now? Join the conversation, as we explore how you can get to the center of clarity for what today is asking.

Need More? Power UP Enough

"Need more" and "not enough" is something we all are faced with today. Our cultural conditioning promotes compulsive consumption in obvious and stealthy ways. Our consciousness is bombarded with messages all around us, geared towards the orientation of living with a need for more and more. Join the conversation, as we explore how dismantling scarcity and lack opens our power place of having everything we need. Enough with "not enough" already.

Surrender With Love

Let go. Become open. Tap into the sweet surrender of love. Become one with the power that embraces your most authentic life. Discover how you don't have to try so hard, when you align with the power of love. Simply surrender and allow the highest vibration of love to empower you. Be Love and you will be "beloved". Join the conversation, as we explore how love is always a relationship of giving and receiving that starts on the inside first.

Intimacy ~ Love ~ Connection

Intimacy (Into-ME-I-see) is a powerful state of connection. Intimacy ~ we want it. Crave it. Desire it. Yearn for it. Intimacy is a fundamental need of connection to life. Intimacy is a come closer energy. As we approach a time for the celebration of love, join the conversation as we explore what it means to get into a powerful relationship with intimacy, love and connection. We are always closer to it than we realize because it starts with the relationship with self first.

Create Life Rapport With Love

Want great love in your life? Then this show is for you. Where does love come from? How do you get in tune with the highest energy of love? It surrounds us, but can be often be overlooked or misunderstood. Understand why self love, not selfish love is necessary for us to be our most empowered. Understand why we can not give what we can not receive. How do you become one with what you desire? Find out how to channel the energy that makes true love available to you. Not the idea of love. Not what you see in the movies or on TV. Have you been hurt by love? Are you guarded and reluctant to be in love? How we navigate and trust, is how we tap into healthy love. A love that is unconditional, non t...

Connecting to Our Power World

http//:www.empower11.com Connection. Power. Our internal and external landscapes of life become extraordinary experiences when we align with our natural world. There is an exquisite grace that synchronizes with us and for us as we tap into the natural right conditions for our lives. How does it feel? Prosperous, thriving, in flow, organic and naturally right.

Your Life the Ultimate Gift

You are a miracle. Your life is a miracle. You are the only "you"on this planet. Begin right now to remove the resistance that prevents you from embracing and empowering the miraculous gift of your life. You matter. Your dreams matter. Live the gift of you.