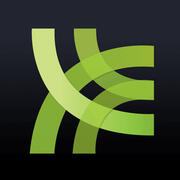 Minister through Pain-Desiree' Bonner

Have you ever found yourself hurt, and yet needing to minister? In pain but needing to lead a ministry? As worship leaders we are given a unique gift of carrying the word in 3D...but we are still human, with real human emotions. Elder Desiree Bonner, a worship leader, recording artist and best selling author shares with us how to Minister through the Pain. She also shares how to recognize when you are wounded and need restoration.

Create Buzz for Your Book

Have you written a book or you're thinking about writing a book and you don't know what to do to create "buzz?" Tune into they episode to find out how you can easily market your book! Lá Tanyha Boyd, is living her dream and walking in her calling to empower, and inspire others in"Living in the Now;" the abundant life. La' Tanyha is the author the new book, "People Eat With Their Eyes," which is a tell-all book of how to promote your own books with book trailers. In this Episode La' Tanyha discusses: 20 years of marketing experience FAB (Faith A Believer) Virtual Tours The reasons she chooses to mentor her clients Mistakes authors make in promoting their book The importance of begin creative ...

Delmar Johnson "Seasons of My Soul"

Delmar Johnson joins me to talk about how to overcome the dry seasons in our life and her new book, "Seasons of My Soul." For more Videos http://www.tamikahall.com Follow us on Facebook: http://www.facebook.com/tamikahallmin... Follow us on Twitter: http://www.twitter.com/iamtamikahall

Nichole Patterson Start a Business

Ever wondered if you could use your God-Given Talent in the marketplace and to build the Kingdom? Nichole Patterson of NRP Training Solutions does this everyday. In this episode she tells you how you can do the same! Nichole Patterson is the CEO of NRP Training Solutions was voted Business Woman of the Year, has worked for the President of the United States (Yes…the President!), travels internationally with her business and still lends her talent to her local church!

Pastor Ogletree Power of Agreement

Pastor, Dr. Ethan W. Ogletree Sr. is a passionate, loving, and generous leader whose teachings, lectures, illustrations and sermons appeal to people of all ages, races, denominations and economic statuses. His former life experiences of homelessness and drug addiction have proven to be effective in reaching the younger generation by delivering soul stirring messages of hope, reconciliation and restoration through Jesus Christ. In this episode Dr. Ogletree discusses: Being delivered from Crack Cocaine in one night Launching into ministry with his wife, The New Destiny Praise & Worship Center in Houston, TX How God can deliver us from addiction instantly Addiction being a demonic stronghold In...

Interview with Tinnie Garlington

Want to know how to overcome adversity and move forward in life and ministry? You will enjoy this interview with Tinnie Garlington. Tinnie C. Garlington became a mother at the age of 14, traveled from school to school until she dropped out, lived with anyone who would take her in..but she never gave up. In this interview she shares her incredible testimony and will inspire you with her new book, "Don't Look Back, Look Forward." In this Episode Tinnie discusses: Her unique ministry Becoming a teen mom at 14 Being homeless and in foster care Overcoming depression Writing her book, "Don't Look Back, Look Forward" Find me online: www.tamikahall.com Watch Cartoon The Haves & Have Nots: http://tam...

Jennifer Carr - Book "Inside Her Soul"

Have you ever thought about being a Spoken Word Artist? Perhaps you are a Spoken Word Artist and you need to figure out how to take your ministry to the next level. Today's guest, author and Minister Jennifer Carr shares how you can do just that. Detroit native, Jennifer Carr is the President/CEO of soulSPOKEN Expressions, a conglomerate of several companies that empowers and encourages women to express their authentic, true self through the arts. As a poet, author and speaker, she is passionate, devoted and committed to women empowerment and personal development. As a licensed minister and a strong woman who has experienced great trial and tribulation, she believes in sharing her testimony ...

Apostle Brian & Prophetess Penny Carroll

Power Couple, Brian and Penny Carroll function as an Apostle Prophet Ministry Team. Their collected goal is to preach and demonstrate the Kingdom and teach the dimensions in the areas of apostolic-prophetic and the creative arts. In this Episode the Carrolls Discuss: Beginning in ministry as single people, and then as a married couple Prophetess Penny Carroll's ministry as a liturgical dancer Apostle Brian's attraction to Prophetess because of her worship How to effectively balance ministry in a marriage Marriage begin the first ministry Importance of being trained, equipped, delivered together Importance of NOT discrediting one's voice Needing to honor the voice of the Lord in your spouse (...

Seychelle Elise talks Ministry & Music

When Seychelle Elise outstretches her arms to the heavens to sing "Your way is better", He alone gets the glory. After taking a break to get married and start a family, she got back in the game with a few high profile performances as one of the featured acts at Newark Symphony Hall's "When Praises go up" 2012 and in 2013 where she also doubled as a background vocalist for Gospel recording Artist Donald Malloy. These days, she is hard at work in the studio laying down the vocals for her debut LP, "A Sinners' Prayer" where her and her husband/ producer wrote and produced the majority of the songs. In this Episode Seychelle discusses: Discovering her love for music at a young age Recognizing wh...

Michelle Roberts Affirmations 4 Success

Want to know how to turn what you know into a published book? Michelle A. Roberts is a fighter and a winner. Tune into this episode to see how she was able to walk away from an abusive and drug addicted husband, shed pounds after growing to more than 250 pounds at just 5'1" tall, to become a sought after speaker, entrepreneur, and author. In this episode Michelle discusses: -Discovering she was married to a drug addict -Growing up as a Preacher's Kid -The moment she recognized that she was in a toxic relationship -When she realized staying in a toxic relationship was teaching her daughters and son bad life lessons. -Overcoming the fear of being a "Fat Woman with Three Kids" to finally leave ...

Doneta Dawson Created to Worship

Independant Kingdom Recording Artist and native of Cincinnati, OH Doneta Dawson have been given rave reviews for arrangement of music, vocal range, and writing ability. Receiving an award from the Black Essence Awards, City of Forest Park GospelFest, Singing on the Bobby Jones Presents Show, performing for the annual Women Helping Women Expo Luncheon, ministering with Cincinnati's Pharmacy on Tour roster, M.A.P. (Making Apostolic People) Prophetic and Apostolic VClasses and more, Doneta's teaching and speaking is loved all over the world. In this Episode Doneta shares: Personal Mission to build the Kingdom of God, "Changing the World through Worship" New project, R&B (Repent & Believe) Revel...

Diannha Stevens Healing through the Arts

Worshipper Diahanna Stevens is the Visionary and Founder of Alabaster Healing Ministries, she is under the covering of Apostle Gregory Simpson and Prophetess Carol Simpson of Kingdom of God Deliverance Ministries in Culpepper, VA . God has anointed her to empower, equip, train and impart biblical aspects to those who are called to minister in dance for the Kingdom. Alabaster Healing Ministries as a prophetic movement ministry The true meaning of Alabaster Overcoming brokenness to heal How to walk in your calling even when people are negative and say something to the contrary Overcoming Domestic Violence Being put in a psychiatric ward and put out for being "too crazy" :-) Contemplating suici...

Playwrights: LMareva, LaQuanda, & Brian

The next three Thursdays we will be profiling the ever so talented playwrights of the New Orleans Louisiana Urban Theatre Festival. The festival kicks off on June 13, 2014. In this broadcast you will meet: LMareva Ford, LaQuanda McCollum, and Brian Boyd. For show notes and links mentioned log onto: http://www.tamikahall.net

Antrone Harris Faith in Entertainment

A talented actor with extreme versatility, Antrone Harris is making his mark in the entertainment industry. His acting ability has landed him in ten film and television projects such as The Last Punch, a feature film chronicling Muhammad Ali's last fight and "Defiance", a hit series on the Sci Fi channel. He has also appeared in commercials for Compass Bank, H.E.B., Southwest Airlines, Popeyes, Taco Cabana and the Ford Motor Company. His ability to transcend from the screen to the stage, along with his aptitude to portray different voices has landed him as the leading guy in various theatrical productions; through which he has had the opportunity to perform in festivals across the country. I...

Jody Thomae Tap into your Creativity

Jody Thomae is the author of "God's Creative Gift--Unleashing the Artist in You." Published by Wipf Isaiah 50:4-7; and Zephaniah 3:14-17 In this Episode Jody Discusses: Unique ministry of leading worship through song, dance, drama, and as a musician How to know when it is God speaking versus our own voice telling us what to do Learning to let go and allow God to build up something else How to handle the "wilderness" experience when God shifts our ministry to another place and we are in waiting. New book, "God'

Robyn Robbins shares Power of Worship

Have you ever been ashamed of something you have done? Robyn shares her incredible testimony of God literally compelling her to leave the adult entertainment industry! You don't want to miss this show! Robyn Robbins is a minister of dance, Writer, prayer warrior, prophetic intercessor, teacher/speaker and has 15 years of experience in dance total, 7 years experience in Liturgical dance. Robyn is the Founder/Director of Heart Of A D.I.V.A. - (Divine.Intelligent.Virtuous.Anointed) Ministries which is a ministry that educates, empowers, equips, trains and builds those who Glorify God through the arts.

Gaye Arbuckle Role of the Worship Leader

Gaye Arbuckle, an anointed National Gospel Recording artist from Dallas , Texas with an enriched style and talent that leaves you spiritually touched as she ministers in music and song. She is a graduate of Prairie View A&M University where she served as director/musician for the Baptist Student Union. While attending PVAMU, she won the coveted "Miss. National BSU" and was 3 rd runner-up in the "Miss Prairie View Pageant". Gaye is currently the minister of music of Concord Church in Dallas , Texas where she leads praise and worship on any given Sunday. Starting ministry as a Psalmist, flowing into teaching Her flaming red hair :-) & Fashion Coming into her own and understanding her call The ...

The Things Church People Won't Say

Meet the Cast from The Things Church People Won't Say: -Tee Tunnell Harris, Playwright -Jamila Bishop -Tiona Brown

Sharetta-Nicole talks Music and Ministry

God gives His minstrels songs of praise to sing. Some choose to sing their songs in spite of the trials and enormous challenges they have endured. With a testimony on her lips and new songs of praise in her heart, Gospel recording artist Sharetta-Nicole, an award winning Gospel songstress, is ready to set the world on fire for the Lord. An impeccable vocalist and gifted songwriter, Sharetta-Nicole was introduced to the Gospel music industry with her debut release, Level One: Jeremiah 29:11. Now the Atlanta-based singer is prepping a new CD and the first song out of the gate is the catchy and rhythmic track, "B.O.S.S.". It's just a taste of what's to come from this dynamic and inspirational a...

Pastor Reyna Build a True Worship Dancer

Reyna E. Cruz is the Artistic Director of Break-Free Dance Studio. She has been training up this next generation of worshipers for the past 7 years. She instructs students ages four and up in the art of praise and worship dance for the Lord. Her greatest passion is teaching the Fathers children (young to express their love to Him through dance. She offers classes to children through adult in biblical theory in relation to dance, liturgical/lyrical, ballet, contemporary, modern, pazaz pop & drama, praise tool instruction, and more! Under the Fathers direction her goal is to teach them to worship, become transformed, feel freedom, and DANCE! -Break Free Dance Studio -Bethel Worship Dance Inst...

Adrienne Carver Successful Business

Adrienne Carver is the founder and director of Studio A-Modeling, Etiquette, & Dance Academy. On this episode Adrienne shares what it takes to use your Kingdom gifts and talents to build a successful business.

Pastor Wosheka talks Ministry and Music

Shreveport, LA, Pastor Wosheka Jefferson-Burriel is a multi-talented woman. A preacher, pastor, recording artist, author and entrepreneur, her goal is to inspire. The author of Healed On My Way, a book chronicling her life of abuse, infidelity, depression and ultimately, restoration. She is currently on a national book tour with stops including New York City, Atlanta, Johannesburg, South Africa and Abuja, Nigeria. She is the songwriter and performer of "Praise Unusual", a Christian line dance song, quickly taking her area by storm. The new song was just released and is available on iTunes. She is the Co-Founder of Extreme Faith Ministries, a ministry she co-pastors with her husband and the v...

Cherylrese Shares Book, "Broken Vessels"

Author Cherylrese Barconia-Henry captivates the mind of not just women, but allows men to sensitize themselves to the passion that ordinary women experience through the pain that life undoubtedly brings and the testimonies that flow from the forgiveness of God and themselves. Broken Vessels isBarconia's third book. Author Barconia shares with Jump Start Your day how "society has women competing with each other, and not able to sensitize with one another because of the common denominator consisting of pain from the past or obstacles of the present hindering forgiveness. Freedom will come through forgiveness. Women can be healed from their past hurt, overcome obstacles and live with purpose. A...

Tee Tunnell Harris talks Drama Ministry

ee Tunnell Harris, a native of Delaware, has been in the music industry since her early years. At the age of 2, Ms. Harris started playing the drums and singing. A few years later, she took professional piano lessons and her passion for music grew into various instruments. Throughout her education, Ms. Harris played clarinet in the marching band and sang in the school chorus. Her music landed her a scholarship into an HBCU in Houston, TX. She returned north to Philadelphia, PA and dual majored in Mass Communications and Audio Production. She has recorded vocals and played with various artists locally and nationally. Her first album with her group 1Voice was released in 2004. In this Episode ...

Damion Murrill talks Music and Ministry

Some artists are sprinkled with musical talent and others seemed to have been saturated. Divinity Music Group Recording Artist Damion Murrill clearly is dripping with the oil of God when it comes to the gift of music. Blessed with the ability to play, sing, write and produce, he is a quadruple threat. As a member of the renowned Murrill family, son of Bishop & Evangelist Murrill, he was introduced to music at home. But an introduction to GRAMMY Award Winner Donald Lawrence and the subsequent release of his family's CD, Family Prayer, catapulted this North Carolina-based family to the stratosphere with Billboard charting hits, GRAMMY and Stellar Award Nominations and national notoriety. Now c...

Ebony Baskin shares Music & Ministry

Ebony Baskin is a recording artist with a beautiful voice who hails from a musical family. She has had several experiences throughout her life including writing, doing background singing, and demos for various celebrities and underground artists including Kiely Williams and Faith Evans, as well as co-writing singing background vocals on a song for Faith Evans, entitled "I Still." In this episode Ebony Discusses: Starting in Gospel Music The moment she understood that she did NOT want to sing R&B Understanding that she is "good enough" to do what God has called her to do Single, "He Chose Me" The moment she understood that God is her Best Friend What it takes to be successful as an independen...

Dr. Larry D. Reid

Singer, songwriter, radio personality, and author Dr. Larry D. Reid releases his long-awaited debut album, WORK ME OVER, now via iTunes. Featuring the hit single, "Better Than Ever," and soul-stirring numbers like "The Unexplainable" and "Victory Chant", WORK ME OVER proves itself an eclectic body of work filled with touches of different styles for every type of worshipper. As Dr. Reid has strongly introduced himself to the gospel music scene with an electrifying fusion of high-energy churchy, yet jazz-tinged vocals, his musical arrangements have followed suit and shine as a refreshing, unique offering to the genre. The ministry of Dr. Larry Reid Being a pastor since 1997 Pastor of The Break...

Apostle Renee Gray Movement with God

Apostle Renee is a well experienced dancer, instructor, and choreographer. God has truly anointed Renee to express His spirit of deliverance and healing through dance. She is using her gift to teach others. Renee is founder of Praise Party School of Dance in Anchorage, AK and Chicago, IL. The Alaska school began in November 2002 and the Illinois school began in December 2005. In October 2006, Renee graduated with a Minister of Dance License from the Eagles International Training Institute, under the leadership of Dr. Pamela Hardy and became the Illinois Director. She has completed 2 years of the Prophetic Institute under Prophet James Hernandez. In June 2010, Renee received her BA in Religio...

Rodne Neal,T-Ran, Shawn Bigby, Joel Polo

I am excited to feature four incredible Men of God on the IndieWorship Experience! You will fall in love with their music and their worship: Rodne' J. Neal Shawn Bigby, T-Ran Gilbert, and Joel Polo Jr!

Damita talks Music, Ministry, & Marriage

Damita penned the enormous stand out title track and radio single, "No Looking Back." The pop-infused track is beautifully simple and Damita's vocals are brilliant. "I wrote it while sitting at home alone and the inspiration for it came from everything that had happened in my life between the releases of the first solo record until now," Damita said. "It includes family situations, personal issues and physical issues. And I said, 'Lord, between everything that I've been through from then up until now, it's going to be no looking back for me – that's why we named the record No Looking Back. I'm forgetting those things which are behind me and moving forward. I'm not going back to depression or ...

Shawn Bigby Create Atmosphere of Worship

Shawn Bigby is a praise and worship leader, singer/songwriter, teacher, and artist with Music2changeu records. He currently serves as worship leader at New Life fellowship under Pastor John P Kee. In this episode Shawn discusses: -Being a Worship Leader for Pastor John P. Kee -Recognizing being a mouthpiece for God -What it means to be a Radical Worshipper -Tips for How to Set the Atmosphere for Worship -Being lost in God's presence vs. being Lost without Him -Needing to practice the presence of God in our private time through prayer, fasting, sowing seed, fellowship with others. Also practicing through your specific art i.e. Song, Dance, etc. -The importance of Knowing God so Well that we r...

Jocelyn Richard talks Garments of Praise

Jocelyn Richard returns with the release of her book, "Garments of Praise!" Garments Of Praise Resource Guide Will Show You: Where to buy dance garments The biblical meaning of colors How to look magnificent for the Lord Jesus on a budget Free sewing patterns International garments for worship dance Excellent Christian designers Proper shoes to wear for worship dance Pictures of beautiful dance garments and much more Stop Surfing The Internet And Start Dancing Save money while building your worship dance wardrobe. "Awesome Mrs. Jocelyn. Thanks for this resource" Eyrica of Louisiana "Thank you for the ebook , wow so much resources and Godly guidance.

Jocelyn Richard talks Garments of Praise

Jocelyn Richard returns with the release of her book, "Garments of Praise!" Garments Of Praise Resource Guide Will Show You: Where to buy dance garments The biblical meaning of colors How to look magnificent for the Lord Jesus on a budget Free sewing patterns International garments for worship dance Excellent Christian designers Proper shoes to wear for worship dance Pictures of beautiful dance garments and much more Stop Surfing The Internet And Start Dancing Save money while building your worship dance wardrobe. "Awesome Mrs. Jocelyn. Thanks for this resource" Eyrica of Louisiana "Thank you for the ebook , wow so much resources and Godly guidance.

Sabrina McKenzie Worship to the Nations

Pastor McKenzie is, perhaps, best known for her role in creating one of the most celebrated liturgical dance ministries, the International Dance Commission (IDC), which is now enjoying international acclaim. Under her leadership, the organization has grown from 40 members to over 2,000 members worldwide (which includes 40 chapters.) Her undeniable skills and passion for the arts, along with her commitment to the body of Christ, accordingly caused her to also be widely and affectionately known as The Dancing Preacher. As a professional dancer who has graced both sacred and secular stages, Sabrina's choreography repertoire includes the Gospel Heritage Conference, Dottie Peoples Live Video, BET...

IndieWorship Radio Experience

Here at Tamika Hall Ministries are excited to share our first, IndieWorship Experience with you. Every Friday we will be featuring music from Independent Artists that you NEED to know. Help us spread the word about these artists by blowing this episode up on your Facebook, twitter, and other platforms. Today's episode is being sponsored by: La Tanyha Boyd, Bestselling Author of "Spiritual Food for Thought: 31 Inspirational Quotes to Jumpstart Your Day" www.latboyd.com Featured Artists: Antonio Long Princess Lee Christian Gill Joel Polo, Jr & The United Band

Jocelyn Richard Dance Certification

Are you ready to take your Worship Arts Ministry to the next level? Join me as I talk to Jocelyn Richard about her online school, The Praise Dance Life. Jocelyn has served as the chief dancer and choreographer for the Elim International Fellowship in Brooklyn, New York under the visionary leadership of Archbishop Wilbert S. McKinley for ten years. As an anointed dance minister and conference speaker, Jocelyn has ministered for churches and Christian organizations throughout the United States and the Caribbean. Jocelyn has also been involved in arts education in both public and private schools for over twenty years. She began her formal dance education as a child, studying at the Joffery Ball...

Isha Odom talks Prophetic Anointing

Prophet Isha Odom is highly gifted and dynamic in teaching and facilitating Intercessory Prayer, Prophetic Team Ministry, Church Management, Deliverance, and Leadership Development. The soundness of her ministry and earnest desire to equip people has crossed denominational and cultural barriers, generating a particular demand in the United States and Africa. In this episode Pastor Odom talks about: Isha Odom Ministries Co-Pastoring Agape Christian Worship Center Everyday strategy for balancing: Ministry, Marriage, Motherhood, & Business The power to gracefully say, "no" to things in order to work more efficiently Learning to accept the call to being a prophet Understanding that grace expands...

I was called a Stupid Religious Person

On Wednesday I was called a stupid religious person. No...seriously, lol. I can laugh about it now but initially it stung a little bit. Not because I took it personally (I know that may seem weird but I didn't), but because I was offended that someone would attack me because I love God and they don't. So I went into prayer and asked God to share with me the lesson I can learn from this. Some of the lessons I learned from this were: 1. In order to fulfill our assignment we have to risk being unpopular (Jeremiah 1:8) 2. As a Worship Arts Minister we challenge beliefs...but it doesn't always have to happen with us raising our voice and being confrontational 3. We 'perform' for an audience of On...

Kim Bacon Minister as Weapons of Warfare

Minister Kim serves as leader over Rivers of Living Water Ministries International dance ministry, Prophetic Flow. She is the author of "Warfare Dance Manual: Our Bodies Are Weapons of Mass Destruction." You may purchase at www.kingdomshifters.com. Her next book, "Secret Place: The Awesomeness of God," is set for an early Spring 2014 release. This powerful read will expand your experience on the Presence and Power of God through Prayer. In this episode Minister Kim discusses: *Unique ministry of prophetic dance, travailing dance *The meaning of Prophetic Dance: Breath of God moving through you. Being sensitive to move of God *The meaning of the Dance of Travail: Giving birth *The importance ...

Tyhihsa Paden Start Community Dance

Tyhisha Paden, founder of Na'thar Dance Ministries, has sat under several teachers in predominantly prophetic/intercessory ministries over the past ten years, where she not only received intense training and impartation in that gifting, but also in flag/ banner ministry as well as worship dance. She has mentored many desiring to move in these areas of ministry and has also taught workshops and intensives throughout the U.S. Tyhisha has also choreographed and coordinated dance and flag presentations for the National Day of Prayer as community events. On March 18 she will be teaching a complimentary teleseminar, "How to Start a Community Dance Ministry." We caught up with her to find out all a...

Reyna Cruz Successful Christian Business

Pastor Reyna, Owner and Artistic Director of Break-Free Dance Studio, has been training up this next generation of worshipers for the past 7 years. She instructs students ages four and up in the art of praise and worship dance for the Lord. In this episode Pastor Reyna discusses: Pushing past the childhood teaching that dance is wrong and not of God Experiencing dance ministry for the first time Hearing the call of God to dance and to teach and train others Overcoming fear and discouragement before opening the Break Free Dance Studio Allowing God to work on character issues such as: Perfectionism, Being a people-pleaser, needing affirmation from man, being selfish Reason for the name "Break ...

Marlita Hill talks Impacting the Kingdom

Marlita Hill started dancing at age 15 with The Hush Company, a Los Angeles based dance ministry under the direction of Stacy and LaQuin Meadows, where she served for eight years as a dancer, choreographer, and eventually Assistant Director. Hill went on to earn her BFA degree in Dance Performance with K-12 Certification from Towson University in Towson, MD. In March 2008, she published her book, "Dancers! Assume the Position," which examines the WHAT, the WHY, and the IMPACT of the dancer's ministry. Marlita continues to work with dance ministries and invest in raising the caliber of liturgical dance through her workshop, Unlocking Movement that Speaks. Ms. Hill has been teaching dance tech...

Letricia Loftin Shares National Ministry

CEO and Founder of Sisterly Grace Dance Enterprises – the nation's only dance, modeling and charm studio chain, with locations in Richmond VA, Tri-Cities VA, Atlanta GA and opening soon in Charlotte. The name is also shared with Sisterly Grace Praisewear, a national manufacturer of dance garments for praise dancers. Her Sisterly Grace Dance Ministry has been blessed to open for national gospel recording artists Marvin Sapp, Yolanda Adams, James Fortune, Vickie Winans and numerous other A-list gospel stars. They travel to promote their praisewear line, and host praise dance workshops and clinics to enhance dance ministries nationwide. Their youth dancers and modeling troupe have, additionally...

4 Things Worship Arts Ministers Need

The Exploding Worship Arts Podcast is a daily show featuring Worship Arts Ministers from around the World! With more than 90,000 Listeners worldwide, we are now heard on iTunes, IHeartRadio, & Spreaker! Mark 16:15 has commissioned us to Go into all the World and preach the Gospel. There are some places where ministries fall short when it comes to sharing who we are and what we do. In this episode I discuss the ESSENTIAL need for a: Website Professional Headshot/Picture Biography Google Voice Number For the full list of resouces discussed during this discussion log onto: www.tamikahall.net

Michele Vela talks Priestly Garments

WAVES OF GLORY (WOG) is a marketplace ministry God has ordained through His two handmaidens to adorn the Body of Christ. The handmaidens of the Holy One of Israel are Michele Vela and Debra Geistert. Michele, the visionary with a prophetic eye to see beyond and express the Holy Spirit's will in design, paint and colors; Debra the technician whose hands complete and bring to life the vision given. Their friendship and love is unique and reminiscent of Jonathan and David; souls knit for the Kingdom to accomplish the will of God in the earth realm. Michele and Debra believe they are called to adorn and prepare the Bride for her soon coming King. In this episode Michele discusses: -Starting Wave...

Five Habits of Successful Ministers

The Exploding Worship Arts Podcast is a daily show featuring Worship Arts Ministers from around the World! With more than 90,000 Listeners worldwide, we are now heard on iTunes, IHeartRadio, & Spreaker! I love the standards that Dave Ramsey teaches regarding finances and success. I also appreciate that his success principles are Biblically based. He recently shared Tom Corley's list of 20 habits of the rich vs. the poor. As we forge on to be successful in life, Christ, and our ministries, these same principles can be applied to us. I looked at the list and decided to revamp it and apply many of the principles to the Performing Arts Minister. So here is my list of 5 things Every Successful Pe...

Daun-te discusses Music and Ministry

Add a seed of faith, a dash of gift, a cup of anointing, a plate of God's word and you will have "Daun-Te." Daun-Te was blessed to share the stage with great Recording Artists such as: The Williams Brothers, Jonathan Nelson, Vicki Winans, Lexi, Steven Hurd, Byron Cage, Brent Jones, Kim Burrell, Dottie Peoples, Rance Allen, Commission just to name a few. Daun-Te will continue to travel and spread The Word Of God on the Te' & Je' Music Label in support of his new CD's I'll Do This, Compilation - Music In The Manger and his Book and Stageplay "I'll Do This". In this broadcast Daun-te discusses: Being signed to a major label at the age of 15 Personal testimony Record Label Te' and Je' Music Link...

Pastor Fred talks Ministry

Pastor Fred empowers people to live out their God-given assignments as the founder of Rock Church of Chicago and has started several businesses such as: Williams Creative Agency (full service marketing and design firm), UpLife Records LLC (an independent record label and entertainment company), and Hope Aaron Publishers LLC (a full service publishing house) to name a few. Pastor Fred is married to his best friend and soulmate, Ashley Williams, and is the father of four (4) amazing children (Madisson, Kennedy, Phoebe, and Michael). In this broadcast Pastor Fred discusses: The reason we are created Importance of knowing the Word How to Marry the Word with your abilities Importance of relations...

Christian Gill Music & Preaching at 16!

Christian Gill age 16 is a 10th grade student at Mount Vernon High School. Singing since the age of 3 he aspires to be a professional gospel singer. Called to ministry at an early age, Christian continues to lift his voice and show the young people that it's ok to sing about the Lord. On this Episode Christian Discusses: -Accepting the Call to Preach -Dealing with naysayers who only see his age -How he was able to understand the call on his life -Learning How to Trust God with Everything -Co-Writing the song, "Witness" Christian Gill: www.christiangillmusic.com Facebook: www.facebook.com/ChristianGillMusic

Gerald Olivari Mobile Apps for Ministry

Gerald Olivari has 14 years of web development experience and first conceived the idea of Black Vibes while attending the University of Michigan in 1996. No stranger to the music industry, Gerald was once a performer himself and understands the difficulty associated with making a career as an artist. Along with being an artist, Gerald also has 5 years of radio and television experience. Combined with his leadership experience, this knowledge of the industry has helped Gerald to provide the vision for Black Vibes to be The Source For All Your Entertainment Needs. In this episode Gerald discusses: - Blackvibes.com as a company - How people are using Mobile Apps - The benefits Mobile Apps give ...

Jamila Marshall talks Prophetic Dance

Prophetess Jamila N. Marshall has been in training for ministry from her youth. Whether singing, dancing, prophesying, or evangelizing. In 2006, she was ordained as an Evangelist at Global Empowerment Centers International. In 2008, she was ordained as Prophetic Dance Director of Global Empowerment Centers International. In August 2009, she was ordained as a Prophetess at Global. Currently, she is the founder of Dan~Zing 4 Him Outreach Ministries. She helps other churches to establish dance teams and teach and trains other dance teams on how to release the presence of God through prophetic dance. Also, she is a television producer of the show called "God's Dance Expressions." Along with mini...

Carmelite Price Turn Pain into Purpose

Author and Minister, Carmelite L. Price has a passion for helping women become set free from the bondage of their past and seeing them walk in their God-given purpose. It was because of the the many trials that she has endured that has inspired her to write a book, which she titled, New Beginnings: Turning Your into Purpose. **Get My Phone App: Listen to Podcasts on Your Phone: www.blackvibes.com/tamikahall** In this episode Minister Carmelite discusses: -Carmelite Price Ministries aimed at healing women -How to shake off the negative words of the past -How God is a Loving Father -How it was spoken over her life to write her book 16 years ago -Book, "New Beginnings Turning Pain into Purpose....

Pastor Alicia Dudley Dance the Vision

Co-Pastor Dudley began studying dance at the early age of three and has been dancing to the glory and honor of God since age fourteen. Co-Pastor Alicia Johnson-Dudley is the Virginia TEN Coordinator, a graduate of Eagle International Training Institute (EITI) as a licensed Minister of Dance (Apostle/Dr. Pamela Hardy) and graduate of many schools of ministry arts. As of August 2008, she with her husband, Pastor Thomas E. Dudley, Sr., pastor New Generation Fellowship Kingdom Building Ministry (Newport News, Virginia). Pastor Dudley is also the co-owner of Dudley's Driving Center, King Street Driving School, and Harmonious Voices for Christ (HVC) Enterprises, Hampton, VA. In this interview Past...

J.Elizabeth Hardges Spoken Word Artist

A native of Newark, New Jersey, J. Elizabeth Hardges is a Christian poet, author and award winning spoken word recording artist. Jamie's published all works include "I Am Blessed," "HE walks me through" and other more controversial pieces like "Hello Broom," "You've GOT the Word!" and her series of "Letters." Jamie's goal is to reach everyone with her message of peace, hope and love In this episode Jamie discusses: How she first learned that she was a poet How God allowed her gifts to make room for her Being abused as a child Being disabled as a result of the abuse Growing up without parents & God bringing new parents to her How she has been able to move beyond her physical scars from being ...

Eyesha Marable talks Praise Dance

Eyesha K. Marable holds a Bachelor of Arts Degree in Journalism and Spanish, a Master of Science Degree in Non-Profit Management and a Post-Graduate Certification in Organizational Development. This year, she celebrates 36 years in dance, 22 of which have been dedicated to the ministry of dance. For the church universal, she founded the National Liturgical Dance Network (NLDN) in 1998, which trains, supports and unifies dance ministers in 29 states, the Caribbean islands and five countries. She has choreographed a myriad of dances for churches and Christian and non-profit organizations throughout the country combining various dance styles including Modern, Ballet, and West African. She colla...

Antonio Long talks Music and Ministry

Antonio Long is a singer, songwriter and recording artist. He's a three time Rhythm Of Gospel Music award nominee and five time DMV Christian Music award Nominee. He's been featured on many stages in various cities and has shared the stage with artist like Jason Nelson, Brandon Camphor and One Way, Damon Little and BET Sunday's Best's Contestant Josaiah Fisher. During this interview Antonio discusses: · Discovering His Voice · Overcoming intimidation with singing · Branching Out on his own as a solo artist · Discovering his gift for songwriting · Building a Home Studio · Being sure about his Call from God to touch people with his music · Inspiration behind the song, "Broken Pieces." Worship ...

Rekesha Pittman- Effective Leadership

Pastor Rekesha Pittman specializes in training creative artists and thinkers to turn a talent or hobby into a financial benefit. Pastor Rekesha Pittman has been in training for leadership from her youth. Whether singing, dancing, acting, or speaking publicly, the Lord has graced her to be able to stand before His congregation with boldness. Her intense desire for ministerial excellence has opened the doors for her to minister in both dance and teaching of the Word on a National and International level. During this interview Pastor Rekesha Discusses: · Importance of Writing the Vision · Staying motivated as a leader with a small group · Balancing home, business, ministry · Kingdom Entrepreneu...

Monica & Rhonda Reagor Called Dance

Dance Ministers Monica & Rhonda Reagor discuss "The Call to Dance!" This was such an uplifting interview. You will truly enjoy it. During this interview Monica & Rhonda discuss -Growing up, "Under a Microscope," as the nieces of a pastor -Understanding the "Mantle" to Dance -Ministering on the Bobby Jones Show -What it means to be "Called to Dance" -The importance of True Worship in Praise Dance -The importance of education and training with Liturgical Dance -Practical principles needed for going forward in Praise Dance -Called to Dance Workshop: Awaken the Watchmen, Called forth the Gatekeepers Sisters of Worship Dance Ministry Thursday, March 13, 2014 at 7:00 PM - Saturday, March 15, 2014 ...

Mike Gee shares the Gospel of Laugh

Mike Gee has performed at countless churches all over the United States. He has shared the stage with artists such as the iconic Melba Moore and has opened for Gospel Legends Vickie Winans, The Mighty Clouds of Joy and Ms. Kim Burell. Mike has showcased his talents at the worlds most famous arena Madison Square Garden with over 3,000 saints in attendance. Mike Gee has performed his Gospel Comedy to raise money for children in Africa and for the troops who came home from Iraq. Mike has performed at a NY fundraising event for Barack Obama's 2012 Presidential Re-Election Campaign. Mike's Mission is to spread the gospel of laughter. Mike's unique ministry of Gospel Comedy How Mike started stand ...

You Were Chosen for this Work!

Ever wondered if you were doing the right thing pursuing your Performing Arts Ministry? 1 Peter 2:9 gives us some insight. Visit me online: www.tamikahall.net

How to Publish Children's Books

In this Episode you will learn How to Publish Children's Books from LaKeyshuh Carolina, Author of "How Do I Pray God" & Twila Prindle, Author and CEO of Prindle House. In this Episode We Discuss: -How to write for children -How to write so that children will understand the content -How to organize one's writings for children -How to find an editor for your Children's book -How to utilize children and parents to determine interest level in a particular book -When to reprint your book once it has hit the market -How to illustrate your children's book -How to determine when illustrations are necessary -How to work with an illustrator -The cost for illustrating a Children's books

La' Tanyha Boyd How to Market Ministry

Lá Tanyha Boyd, is living her dream and walking in her calling to empower, and inspire others in"Living in the Now;" the abundant life. Author Lá Tanyha, has traveled around the world via the airwaves as an Inspirational Speaker delivering messages to jump-start your day and vision, all the while infused with Faith, Hope, & Determination leaving you with a mindset of I CAN DO THIS! Challenging others to Take Action to go higher in their careers, fulfill their goals and walk in their purpose. Lá Tanyha is the International Radio Host of Spiritual Food for Thought Global Radio. Through this syndicated radio broadcast she empowers others across the globe to follow their dreams and to live life ...

How to Worship without Holding Back

I received a beautiful email yesterday from someone who happened upon my website. In the email she spoke about wanting to breakthrough in her singing and dancing and that she recognized that she was holding back. Today's podcast is going to deal with just that...How to Worship Without Holding Back!

Bianca Emery talks NOLA Play Festival

If you are anything like me then you have at least thought about entering your play into a theater festival. I've always had a lot of questions and no one to ask...well on today's podcast, Bianca Solomon-Emery talks about writing plays, film, and the in's and out's of theatre festivals. We also discuss her newest production, the NOLA (New Orleans, Louisiana) Urban Theatre Festival.

Lowell Pye talks New CD 'Transformed'

In this episode we meet Lowell Pye. You have may know him for After singing and traveling with John P. Kee and New Life for four years, Lowell was ready to embark on new beginnings and co-founded the contemporary gospel group, Men of Standard, in 1996. With a string of hits from Men of Standard, the group was able to capture Stellar Awards and several gospel nominations. Though a part of another foursome, Lowell's ability to harmonize, yet is an individual set precedence like none other, in the gospel industry. Lowell's solo debut CD, "Finally", debuted at # 10 Billboard Gospel Chart and now he is bringing the song of "redemption" to the masses with his latest single, "Perfect." His latest p...

Naja Garlington Praise Dance Ballerina

Najah Garlington is nineteen years old and a current pre-professional student at the intermediate level. Najah also works as a dance teacher to elementary aged kids during the 21st Century after school program and is the founder of the blog, "Praise Dance Ballerina," and author of new ebook, "Becoming a Technical Dancer."

Lisa Henley from Prostitution to Praise

Lisa Henley is an ordained Worship Dancer and Prophetess. God has called her to a ministry of reconciliation and Kingdom living that is expressed through "Beautiful Broken Pieces Ministries" and "Temples Dance, LLC". Lisa shares her story about how life circumstances led her to prostitution and drug addiction and how God's redemptive love drew her out.