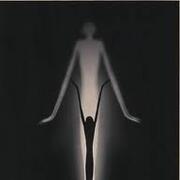 The Bear and the Fox

Love yourself

The Fawn and his Mother

You can't talk a coward into being brave.

The Fawn and His Mother

The Farmer And The Snake

A snake will always be a snake, so don't be mad or shocked when they bite you.

The Farmer and The Stork

be careful who you hang with because their deeds leak onto your reputation.

The Pomegranate, Apple-Tree And Bramble

Finding value in what you have to offer life.

The Hare and the Tortoise

Slow but steady wins the race

Session 46

Give yourself permission to find the cues in your life.

The Herdsman and the Lost Bull

Be careful what you wish for.

The Mole and his Mother

Learn to listen to wisdom.

The Dog and the Shadow

Let's explore the story of the dog and his shadow and how this story can apply to our lives.

The Traveler and his Dog

Those who are not ready will blame those who are for delays in plans.

The Ants and the Grasshopper

Lack of preparation can be perilous.

Hercules and the Wagoner

Self Help is the best help.

The Fisherman Piping

It is the proper work that fills the net of life. Do not allow your hobby to interfere with your work. We don't always have to understand how something work to use it to our advantage.

The Wolf and the Crane

Be careful when dealing with the wicked. If you happen to see the metaphoric wolf choking on a bone, "Let Him Die!"

The Kingdom of the Lion

These tell teaches us that people will be who they are. It shows us that you can't legislate morality.

The Cock and the Jewel

One man's treasure is another man's junk. We all have differnet values and lie becomes easier for us when we are able to recognize this fact.

The Boy Hunting Locusts

How dangerous small mistakes can be.

The Father and His Sons

A powerful tale about unity.

The Charcoal-burner and the Fuller

How we have to look out for our own interest, and how to love from a distance.

The Lion and the Mouse

The story about how the small can help the mighty.

The Bat and the Weasels

A story about how a bat outsmarted some weasels.

The Wolf and the Lamb

This is a reading of a Fable by Aesop and commentary about to apply this wisdom in our modern day life.

What's Next for Folktales

I will share what is next for "Folktales for Grwnfolks".

Seven Sticks- Interdependence (end)

This is the final chapter of my book "Seven Sticks". Listen and enjoy.

Trust's Tale - Seven Sticks

This is the last from the seven children, and it is told by Trust. This tale talks about a Neb (they say in the story ineebee) and it's attempts to take over a kingdom. Listen and enjoy.