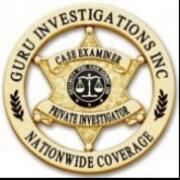 Virginia Divorce Laws

Disclaimer - I am not an attorney and I am not giving legal advice. I am discussing how Private Investigators in VA look at a Divorce Case. All information was obtained from www.vadivorceonline.com

Employee Background Checks-Pitfalls

Are you aware of the Fair Credit Reporting Act? How about the EEOC?. Before you hire and after you hire you need background checks on all employees and you also need to know the pitfalls of improper employee terminations, denial of promotion or pre-hiring denial.

Guru Investigations, Inc. Doing Well...

Update on the Success of Guru Investigations, Inc. In our Niche market...Construction Fraud!

Infidelity Cases - Cheating Spouses

Listen as Paul (unpaid spokesperson) for Guru Investigations talks about Infidelity Investigations on Cheating Spouses.

Construction Fraud Examined

Earn Huge Income as a TCI Agent

Earn huge income as a TCI Agent; offering the latest in anti-construction fraud techniques and services.

Become a TCI Agent- Earn Large Income

Learn how becoming a TCI Agent can bring your great income and freedom to be your own BOSS !

The Construction Investigator Network

This show is to explain the basics of how the TCI Network works and how it can aid in preventing contractor and construction fraud.