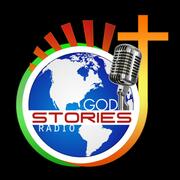 Session 35 "Power With A Praying Spouse"

Join Mike, Fritz, and Trish your hosts of GSR, as they discuss power in prayer with your spouse, and as a single person, seeking a spouse. Great time of open heart sharing.

Session 33 9/11 'Shaken then Stirred"

Jim Brown a NYFD first responder tells of his experience, and how God spared him, to tell the story today. WOW!

Session 29 Laying It Down Karyn Williams

Singer, Songwriter, Karyn Williams calling in from Nashville, TN.

Session 28 "Soul Sickness"

Session 24 "Life After Loss"

Session 24 with Bob and Mary Dinger. If you have ever had to cope with the loss of a loved one, you don't want to miss this amazing session. Bob and Mary spent their anniversary with us, and we appreciate it. They felt so strongly that someone needed to hear this.

Session 23 "From Helpless To Hopeful"

Session 23 Mike and Fritz host the once #1 rated DJ in Washington DC. We welcome Trish this week to the show. Her testimony is powerful, as she shares how early success in radio, led to depression and grief. Find out how God turns it all around.

Session 22 "Sorry My Family Is Perfect"

Strap in for Session 22, with Pastor Chris Gingrasso, recorded live at Real Men. Chris is the communications Pastor at Real Life Christian Church in Clermont, Florida.