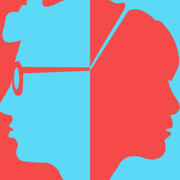 He Said/She Said Ep 24

Snake bites, Mom give pageant daughter tape worms so that fatty can lose some weight(Meat Curtains), ALS Irony, NFL and PoP NeWs!!!

He Said/She Said Ep 23

Special guest Ray Flores from ESPN 1000 joins us. We talk about Ferguson, MO. If you can't handle serious discussions PLEASE sit this one out. We also have a special tribute to Robin Williams.

He Said/She Said Ep 22

The second coming was written ages ago and it came to pass that Slater from Z102.9 RETURNED on He Said/She Said to entertain us all with his witty banter and intellectual humor! Just kidding it was mostly fart jokes and sexual innuendos. Recorded 8/8/14.

He Said/She Said Ep 21

WE'RE 21! With special guest Alex Polen.

He Said/She Said Ep 20

We have special guest Adam on the show! Nikki talks about woman gets a prize out of a candle, Wal-mart ice cream sandwiches don't melt, and demon child beats mother! Freeman blah blah's about congress and illegal immigrants and COMIC CON! POP NEWS AND MORE!!!

He Said/She Said Ep 19

DC has no THC, Scott Brown hides in the bathroom, Pop news and more!

He Said/She Said Ep 18

Snakes in a car, solar panel roads, Pop news and more!

He Said/She Said Ep 17

Some awesome news talk happened with Special Guest: Slater from Z102.9 my fav radio station from my hometown of Cedar Rapids, Iowa. Winner of our first game show "Where Did It Happen?"

He Said/She Said Ep 16

Keeping up with the Tardashian's, Lebron's a b!tch, pale kids get sunburnt, and a song I mashed up.

Best of Episode's 1-15

Thanks for listening!

He Said/She Said Ep 10

With special guest 'The Swink.' We talk about Saturn's moons, Bears injury situation, melting glaciers in Greenland, Chris Brown's jail situation, and more!

He Said/She Said Thirsty Thursday Teaser

It's a kickback, bitch.

He Said/She Said Ep 9

We discuss my sucky bracket, Russia sending us contaminated cheese, mudslides, Miley Cyrus not making a wish come true, Canada man pregnancy scare, Obama at the Vatican, Lohan's sex list, Redskins(it's racist), and a tale of mice and men.

He Said/She Said Ep 8

We talk about our event that is coming soon and the possibility of having a remote broadcast, a child helps a kid at school and is suspended, march madness is here, and Nikki gets hit by a car while crossing children.

He Said/She Said Ep 7

Special guest Chris Simpson, Crimea River(say it), Girl W/ Cancer wishes come true, Gamer Achieves 1 mil gamer points (no one cares), Chris talks movies, and Nikki talks about future cars and shit.

He Said She Said Teaser

A quick overview of next week, a thank you to the fans and our sponsors, and a song to get you ready for the weekend!

He Said/She Said Ep 6

Teacher furiously masturbates in hallway, Vet gets screwed at restaurant, No more abortion training for OBGYN(do it yourself kits coming soon), Stolen car returned, Seth Rogen talks to senate, Military has job cuts, and top 10 literate cities(Chicago is not one of them!)

He Said She Said Special Edition

We talk about the negligence of a teacher while she insta-gramed an Autistic kid while his head was stuck in a chair, Celebrities that took pay cuts for movie roles and we shamelessly plug our crap.

He Said/She Said Ep 5

Special guest Bob from "The Bobcast" graced us with his presence. We talked about drinking, epic throw ups, class of taliban suicide bombers blow themselves up, mentally disabled kid walks out of a NYC school, Pharell is in fact not a vampire but his stupid hat is for auction on ebay!