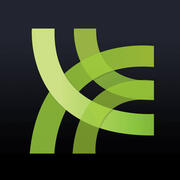 Issue 38: the Eleventh Doctor

With a new doctor right around the corner, I thought it would be nice to pay homage to Matt Smith's version of our favorite Time Lord. Though I may be a 'Ten Fan' I still think that the Eleventh is important to the history of the character and the increase in the shows popularity.

Issue 37: Guardians of the Galaxy

The Guardians of the Galaxy are a fictional spacefaring superhero team that appear in comic books published by Marvel Comics. Dan Abnett and Andy Lanning formed the team from existing and previously unrelated characters created by a variety of writers and artists, with an initial roster of Star-Lord, Rocket Raccoon, Quasar, Adam Warlock, Gamora, Drax the Destroyer, and Groot. The modern Guardians team is the second to operate under the name, following the original team created by Arnold Drake and Gene Colan in 1969. These Guardians first appeared in Guardians of the Galaxy (vol. 2) #1 (May 2008). A feature film based on the current team was released in 2014.

Issue 36: Batman Family on #BatmanDay

Nightwing, Batwoman, Oracle, Batgirl, Red Robin, Alfred, Catwoman, Batman Beyond, and Robin... The Batman Family is a strong team that has had to take care of Gotham several time, without the help of the man we know as Batman. The @HeroHeads will discuss each of these members of the Batman Family in detail and then get into the complexity of the Batman Family throughout the New 52.

Issue 35: Smallville

Smallville is an American television series developed by writers/producers Alfred Gough and Miles Millar. It is based on the DC Comics character Superman--which has showcased several characters from the DC Universe and we are all huge fans of show and always will be. The show has been continuing through the Season 11 comic book series and has had it's ups and downs. The @HeroHeads discuss some of their favorite episodes and go into detail on the series.

Issue 34: Captain America

Happy 4th of July! What better way to celebrate with @HeroHeads then talking about Captain America! The character first appeared in Captain America Comics #1 (cover-dated March 1941) from Marvel Comics' 1940s predecessor, Timely Comics, and was created by Joe Simon and Jack Kirby. As of 2007, an estimated 210 million copies of "Captain America" comic books had been sold in 75 countries. For nearly all of the character's publication history, Captain America has been the alter ego of Steve Rogers, a frail young man who was enhanced to the peak of human perfection by an experimental serum, in order to aid the United States government's imminent efforts in World War II. Captain America wears a c...

Issue 33: Star Trek

The first series, now referred to as "The Original Series", debuted in 1966 and ran for three seasons on NBC. It followed the interstellar adventures of James T. Kirk and the crew of the starship Enterprise, an exploration vessel of a 23rd-century interstellar "United Federation of Planets". In creating the first "Star Trek", Roddenberry was inspired by Westerns such as Wagon Train, along with the Horatio Hornblower novels and Gulliver's Travels. These adventures continued in the short-lived Star Trek: The Animated Series and six feature films. Four spin-off television series were eventually produced: Star Trek: The Next Generation, followed the crew of a new starship Enterprise set a centur...

Issue 32: Swamp Thing

It's Swamp Thing time! The humanoid/plant creature elemental in the DC Comics Universe, created by writer Len Wein and artist Berni Wrightson. Swamp Thing has had several humanoid or monster incarnations, depending on various story lines. He first appeared in House of Secrets #92 (July 1971) in a stand-alone horror story set in the early 20th century. The character then returned in a solo series, set in the contemporary world and in the general DC continuity. The character is a humanoid mass of vegetable matter who fights to protect his swamp home, the environment in general, and humanity from various supernatural or terrorist threats.

Issue 31: Game of Thrones

@HeroHeads talks Game of Thrones; an American fantasy drama television series created for HBO by David Benioff and D. B. Weiss. It is an adaptation of A Song of Ice and Fire, George R. R. Martin's series of fantasy novels, the first of which is titled A Game of Thrones. Filmed in a Belfast studio and on location elsewhere in Northern Ireland, Malta, Scotland, Croatia, Iceland and Morocco, it premiered on HBO in the United States on April 17, 2011. Two days after the fourth season premiered in April 2014, HBO renewed Game of Thrones for a fifth and sixth season.[4] The series, set on the fictional continents of Westeros and Essos at the end of a decade-long summer, interweaves several plot li...

Issue 30: Wonder Woman

Wonder Woman is a superheroine created by American psychologist and writer William Moulton Marston and published by DC Comics. The character first appeared in All Star Comics #8 in December 1941 and first cover-dated on Sensation Comics #1, January 1942. The Wonder Woman title has been published by DC Comics almost continuously except for a brief hiatus in 1986.[1] Her depiction as a heroine fighting for justice, love, peace, and sexual equality has led to Wonder Woman being widely considered a feminist icon.[2][3][4] Wonder Woman is a warrior princess of the Amazons (based on the Amazons of Greek mythology) and is known in her homeland as Princess Diana of Themyscira. When outside her homel...

Episode 29: Torchwood

Torchwood is a British science fiction television programme created by Russell T Davies. A spin-off from the 2005 revival of long-running science fiction programme Doctor Who, Torchwood aired four series between 2006 and 2011. The show has shifted its broadcast channel each series to reflect its growing audience, moving from BBC Three to BBC Two to BBC One, and acquiring US financing in its fourth series when it became a co-production of BBC One and Starz. In contrast to Doctor Who, whose target audience includes both adults and children, Torchwood is aimed at an older audience. Over its run, the show explored a number of themes, prominent among these were existentialism, gay and bisexual re...

Issue 28: Demolition Man

Might just be the most quote filled show all year long, but that's okay--and most definitely the most rated R episode all year long. Demolition Man is a 1993 American science fiction action film directed by Marco Brambilla in his directorial debut. The film stars Sylvester Stallone and Wesley Snipes. The film was released in the United States on October 8, 1993

Issue 27: The Joker

The Joker is a fictional character, a comic book supervillain appearing in publications by DC Comics. The character was created by Jerry Robinson, Bill Finger and Bob Kane, and first appeared in Batman #1 (Spring 1940). The credit for creating the character is disputed, as both Kane and Robinson claimed responsibility for the Joker's design, but acknowledged Finger's writing contribution. Intended to be killed off during his initial appearance, the Joker was spared by editorial intervention, allowing the character to endure as the archenemy of the superhero Batman.

Issue 26: Die Hard

John McClane is a fictional character and the protagonist of the Die Hard film series. He is portrayed by Bruce Willis. He is known for his sardonic one-liners, including the famous catchphrase "Yippee-ki-yay, mother..." you know the rest, you can tweet us the rest to @HeroHeads

Issue 25: Deadpool

Deadpool was ranked 182nd on Wizard magazine's list of the Top 200 Comic Book Characters of All Time, ranked 45th on Empire magazine's list of The 50 Greatest Comic Book Characters, and placed 31st on IGN's list of the Top 100 Comic Book Heroes.

Issue 1: Batman

@ HeroHeads discusses the Dark Knight. Caped Crusader. World's Greatest Detective. Whatever you know him as, wherever you know him from—the blockbuster movies, TV shows, video games, cartoons, or millions of comics—Batman is proof you don't need superpowers to be a superhero… and the poster boy for what a bad childhood can do to you. Send us your fanmail to heroheads@live.com

Issue 24: Movie Special 2014 Edition

This is our Movie Special for 2014; we will discuss all the Geek Worthy Films releasing this year and give you our thoughts on which ones will be the best--and which ones may leave us wishing we never paid for Overpriced Popcorn. Make sure to follow us on Twitter @HeroHeads and find the show on Facebook. We would love to know which movie you think is #GeekWorthy

Issue 23: East of West

@HeroHeads discusses Image Comic's East of West! Weis a monthly comic book series published byImage Comicswhich debuted in March 2013. Created by writerJonathan Hickmanand artist Nick Dragotta, the book is ascience fiction Westernset in adystopianversion of theUnited Stateswhose fate rests with the Four Horsemen of the Apocalypse.

Issue 22: Ghostbusters

@HeroHeads discusses Ghostbusters!Following their first encounter with a ghost, misfitparapsychologistsPeter Venkman (Bill Murray), Raymond Stantz (Dan Aykroyd), and Egon Spengler (Harold Ramis) lose their jobs atColumbia University. Unable to research their discovery, the trio establish a paranormal exterminator service known as "Ghostbusters" in a former firehouse. With no customers and dwindling funds, they are eventually hired by the Sedgewick Hotel manager to investigate a haunting. At the hotel, they capturetheir first ghost(causing somewhat more damage than the ghost could have done) and deposit it in a "containment unit" in the firehouse basement. Paranormal activity begins to increa...

Issue 21: the Watchmen

Watchmen is a graphic novel by writer Alan Moore, artist Dave Gibbons, and colorist John Higgins. It was serialized as a limited series by DC Comics in 1986 and 1987, and collected in 1987. Watchmen originated from a story proposal Moore submitted to DC featuring superhero characters that the company had acquired from Charlton Comics. As Moore's proposed story would have left many of the characters unusable for future stories, managing editor Dick Giordano convinced Moore to create original characters instead. A commercial success, Watchmen has received critical acclaim both in the comics and mainstream press, and is frequently considered by several critics and reviewers as comics' greatest ...

Issue 20: the Doctor

The @HeroHeads discuss "The Doctor"a renegade Time Lord from Gallifrey who travelled through time and space with various companions in his obsolete and "borrowed" Type 40 TARDIS. He was the universe's "greatest defender", having saved the cosmos thousands of times throughout his long life, becoming a great legend across the whole universe. We will primarily be focusing this issue of the show on the 9th and 10th incarnations of the Doctor and all the powerful moments from Christopher Eccleston and David Tennant. Get involved with the show on Twitter @HeroHeads and support the show by liking us on Facebook and Google Plus!

Issue 19: The Mighty Thor

Thor is a fictional character, a superhero that appears in comic books published by Marvel Comics. The character first appeared in Journey into Mystery #83 (Aug. 1962) and was created by editor-plotter Stan Lee, scripter Larry Lieber, and penciller Jack Kirby. Debuting in the Silver Age of Comic Books, the character is based on the god Thor of Norse mythology. He has starred in several ongoing series and limited series, and is a founding member of the superhero team the Avengers, appearing in each volume of that series. The character has also appeared in associated Marvel merchandise including animated television series, clothing, toys, trading cards, video games, and movies.

Issue 18: Grand Rapids Comic Con

You've read about Comic-Con International on news sites and seen pictures of all the costumed heroes. You've laughed about the exploits of the guys on "The Big Bang Theory" at comic book shows. Your friends have shared their experiences at regional shows like C2E2, Jafax, Shuto Con, and Motor City Comic-Con. Now you have decided to experience a show for yourself

Issue 17: Marvel Versus DC Villains

What if? We have asked ourselves these questions a thousand times... If Marvel Villains were to encounter DC Villains, different venues, different incarnations, same great characters, who would come out on top? The @HeroHeads explore the what if and give their opinions on who would win in a one on one battle. See the characters from the Marvel Universe; Magneto, Ultron, Mandarin, Winter Soldier, Loki, Green Goblin, Doctor Doom, and Galactus take on the evil of the DC Universe; Zoom, Braniac, Sinestro, Deathstroke, Black Adam, the Joker, Bizarro, and General Zod. Support the show, click the linkhttp://tilt.tc/BYvb

Issue 16: The Jedi Order

@HeroHeads talks Jedi and Sith; finally the Star Wars Issue! Jedi you ask? Well they are a noble order of protectors unified by their ability to tap into the power of the Force, the Jedi were the guardians of peace and justice in the Galactic Republic. Headquartered on Coruscant, the Jedi trained, studied, and planned from the impressive Jedi Temple. They were governed by a High Council of 12 Jedi Masters who contemplated the very nature of the Force. To become a Jedi requires the deepest commitment and most serious mind. As such, Jedi instruction is rigidly structured, and Jedi are not allowed to have strong emotional attachment to others. The Jedi dress in simple robes and carry specialize...

Issue 15: Teen Titans

@HeroHeads on Twitter and now on Facebook; Check us out! But now it is time to talk about the #TeenTitans and our first discussion on the #New52 incarnations. The first incarnation of the team unofficially debuted in The Brave and the Bold #54 (1964) as a "junior Justice League" featuring Robin (Dick Grayson), Kid Flash (Wally West), and Aqualad, the sidekicks of Justice League members Batman, the Flash, and Aquaman, respectively. The group then made its first appearance under the name "Teen Titans" in The Brave and the Bold #60, joined by Wonder Girl (Donna Troy), the younger sister of Wonder Woman.Green Arrow's sidekick, Speedy (Roy Harper), later took Aqualad's place in the lineup

Issue 14: The X-Men

@HeroHeads talks#X-Men a team of mutant superheroes in the Marvel Universe. They were created by writer Stan Lee and artist Jack Kirby, and first appeared in The X-Men #1 (September 1963). The basic concept of the X-Men is that under a cloud of increasing anti-mutant sentiment, Professor Xavier created a haven at his Westchester mansion to train young mutants to use their powers for the benefit of humanity, and to prove mutants can be heroes.Xavier recruited Cyclops, Iceman, Angel, Beast, and Marvel Girl, calling them "X-Men" because they possess special powers due to their possession of the "X-gene," a gene which normal humans lack and which gives mutants their abilities. Early on, however,...

Issue 13: Teenage Mutant Ninja Turtles

@HeroHeads discusses #TMNT (The Teenage Mutant Ninja Turtles) a fictional team of four teenage anthropomorphic turtles, who were trained by their anthropomorphic rat sensei in the art of ninjutsu and named after four Renaissance artists. From their home in the storm sewers of New York City, they battle petty criminals, evil overlords and alien invaders, all while remaining isolated from society-at-large.The characters appeared in comic books before being licensed for cartoons, video games, films, toys and other general merchandise.During the peak of its popularity in the late 1980s through early 1990s, the franchise gained considerable worldwide success and fame.