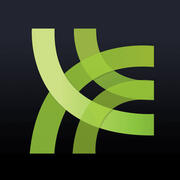 Mount Doug with Deb (Remix)

Took out some "noise" from the early part of this recording. The longer version will disappear as soon as this one posts.

The Monday Show

Just a rest day romp.

Shorty Loop Mash

Just feeling creative...

Thursday on the Goose

My run today with Graeme on the Galloping Goose Trail. He was doing most of the talking today about an issue of discrimination, where a taxi refused to pick him and his blind friends from Downtown because Graeme had his service animal Adrienne, with him.

Derick's cut.(no music)

T.E.M. August Submission

This I recorded on Gyro Beach

Gyro Beach Run

Didn't get to do any post production on this one, I hope you enjoy it! Pure,Joy! Jackal.

Lambrick Park Dusk Run

Derick and I waited till 20:30 to start this short run.

Running with Kasper and Sharon

Trails with my Dutch friends

Harriers Spotting

JackalCub Run.

As the day progressed

Stay tuned.

Building issues

The Loghouse Run

Excellent effort from "Foxy" we made it to the top of Mount Work topping out at over 300+metres. We did an out and back today so we followed our route back to Sandy's car then drove to the Loghouse Pub for water and cold beer.

Running_With_The_Two_Greats_Intro

Derick pre-run thoughts... I'm working on our successful 4 hour recording,trying to do it justice in 48 minutes!

Sunday Solo Mash

Saturday Freedom Run

This is what being in the zone is all about for me,. A comfortable 16K trot around the 'hood. ILTS!

XM June

Kevin, this one is for the Extra Mile Podcast. Edited bits from today's full show,entitled,Old "cedar Hill" loop.

Old "Cedar Hill" loop

Local loop of the neighbourhood,I was in the glory zone for quite a while today. I live this sport!

The Jackal Pack

Three of us,Derick Graeme and I, ran together from Graeme's home on the top of Broadmead on a 6K out and back.

Riding Out

Saving my legs for my run with Graeme, but I still had some errand to ride. Lots of fun.

The Long One...

Sandy was strong today, I was weak, due to the "Beer Party" I threw for myself last night...

Bill the toenail guy rerun.(classic)

I am doing a little re-arranging of my shows. This one is a classic.

Norma's Bog Run

This is what we all do, at the time I needed about 2hours of running,and Norma wanted to see how I was running. R.I.P. Randall

Recovered,almost...

Speak to you tomorrow!

Derick to the rescue Mash

Me Derick and my mother in law Mavis, edited by my "brother" Norm.

April 29th. Run

For some reason i thought that I only had 18 minutes of recording and kept saying how it would be a short podcast. When I loaded it it was 48:23 long, so here it is raw. I might re-work it with some music, but I don't think so. Have a great week everybody!

Journeyman's Running Day

Re-Published.

Muddy issues on Mt.Doug

Nice freedom run on my favourite neighbourhood Mountain. I slipped in the mud again! Two muddyings in three days!

Rainy Evening Romp

Very nice two part run. Ran a loop of Lambrick Park with Ms.J and then did a short loop of the lower trails on Mt.Doug.

Beer Ingredients Ride

Take two of this little gem. Hahahaha!

Derick's Mash

Basically this is a music podcast with some classic gems from Derick and Jackal in between.

Saucony boys Running...

A lightly edited and manipulated mash of Derick and my run the other night at Lambrick Park.

Jackal Mash

Here you go, post it on your site too!

Mount Doug Revisited

A very nice run on Mount Doug,where I did see the summit!

Sanctuario Run O&B

One of the last chances I will get this year to do my regular pilgrimage to the Sanctuary along the "senda",(which basically means trail),From the foot of my building out for an hour and a bit, then back the way I came. It was great not having to fight with the wind! This show is long, unedited and raw.Only for the purist.

Turia Park take two.

A good run and, I think, a great show! I hope you agree?