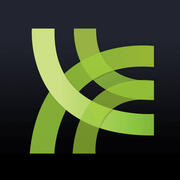 Season 2 Finale w/ The Brian Thompson

We wrap up season two (ep 183) with one of my mentors of music marketing podcasting/blogging, Brian Thompson. Brian is a music biz coach, marketing consultant, podcaster, writer, speaker, guy behind the #diydaily newsletter & podcast". Brian's writing has been featured on the CBC Radio 3 Blog, Music Think Tank, Hypebot, CD Baby ,and Songwriters magazine (published by Songwriters Association of Canada). He has also been interviewed and profiled on many key industry sites including Blogcast FM, Music Think Tank, The Buzz Factor, Cari Cole, Vancouver Weekly, Miss 604, Functional Nerds, Promote Your Music, Play It Loud Music, Ditto Music and many more... and now, heeeeer's Brian!

Finding Your Voice w/ Cari Cole

Celebrity vocal coach and new music business mentor doesn't even come close to describing the talents of this weeks special guest. For over 27 years, she has signed artists to Universal, Def Jam, Sony, Warner Brothers, Atlantic, BMG, Virgin, Island, Reprise, Columbia, S-Curve, Elektra, Arista, Geffen, Dream/Works and Concord. But she is an avid supporter of charting your own course — and being your own record label. There is more than one way to find your voice in the music business...ready? Time to meet Cari Cole.

Meet "The King" of Music Marketing

Meet Sahpreem A. King. Producer, performer, author and marketing guru. I met this "man on a music marketing mission" though Twitter. The man tweets the truth...lots of it. In this episode we chat about many things you will find interesting, informative and entertaining.

Live Show & Tour Support w/Tom Jackson

Does your live show really rock? Really? Are you sure? How do you know? Before you answer that question maybe you should listen to this episode with Nashville live music producer and tour support specialist Tom Jackson.

Some Seriously Cool SH*T w/Martin Atkins

DO NOT LISTEN TO THIS PODCAST. It has some information you do not want to hear. DO NOT LISTEN TO THIS PODCAST. Our guest Martin Atkins is the real deal. He has worked with Johnny Rotten in PIL, NIN, Ministry and more. DO NOT LISTEN TO THIS PODCAST. You WILL learn shit. DO NOT LISTEN TO THIS PODCAST.

Riding a Success Rocket w/Wade Sutton

Strait up talk with the creator of ROCKET TO THE STARS wade Sutton. This episode contains some of the most candid and in your face advice and true life stories we have ever aired. Think you can handle the truth? If you can, listen if you dare.

The 6 Figue Musician w/David Hooper

This week I visit with David Hooper. A Nashville native that loves to help bands, musicians, and songwriters sell more music, get more people to their shows, and make more money in the music business. YES Virginia you CAN make money in the music business! So hop in the van, drive to your next gig while you listen to this episode.

Nashville Manager Speaks w/Rick Barker

Ever want to spend some time with a big time music manager? How about one from Nashville? How about one that worked with one the the worlds most famous female entertainers? Well, now you can, Billy has an open unscripted chat with one time Taylor Swift manager Rick Barker…this episode rocks!

Ready for the TAXMAN? w/Steven Zelin

This is a time of year many musicians would like to forget…DON'T DO IT! Check out this great interview with Steven Zelin "The Singing CPA". You'll laugh, you'll cry (not) and learn some important stuff you can use BEFORE tax day and for hers to come!

Got Website? w/Dave Cool

Remember MP3.com? How about MySpace? They are LONG gone and all your fans went with them. Don't let that happen to you. You NEED a REAL website. Find out how easy it is and why you NEED it with Bandzoogle's Dave Cool (yes that's his real name).

Album Release and More w/Jason Didner

A decade ago New Jersey singer songwriter Jason Didner had a dismal album release party. Recently he tried again and blew the roof off. What happened? What we different this time? Listen up and he'll tell you all about it and more!

The Godfather of Buzz W/Bob Baker

How often do you get to interview a music marketing legend? In this episode I chat with the Godfather of music marketing and the author of many books including The Guerrilla Music Marketing Handbook (featured in the movie School of Rock) Mr. Buzz Factor, Bob Baker. What did we talk about? We talked about whatever the Godfather wanted to talk about…you should listen.

Where Are You Now? w/I Fight Dragons

Indie band dreams of a major label deal, band gets deal, band loses deal…band wins? Where are you now? Brian Mazzaferri has been there and done that, find out what he has to say about music career life before, during and after the big label deal. Also Only Sky Artists offers some great band website advice!

Let's Get it On w/Jo-Na Williams

Need music career motivation? Listen to this podcast, save this podcast and listen to this podcast whenever you need a shot of positive music marketing and empowerment energy! Music attorney and music career diva Jo-Na Williams throws down a non-stop thrill ride of motivation and information…are you ready to get it on?

What Do Teen Musicians Really Think?

On this episode of the Mad Music Marketing Minutes show we talk to three teenagers that make music and hope to have a career in the music business. What do they really think about social media, recording, crowd funding, music discovery, songwriting and more. This is a real enlightening show folks don't skip just because these guys aren't big names…yet.

Back to Basics w/Michael Brandvold

It doesn't matter if you're KISS, Dream Theater, Ozzy Osbourne, Madonna or Greg Kihn you have to master the basics first. Michael Brandvold should know, he's worked with all of them and more.

Get DIRECT to fans w/Neil Kristianson

Today we get dirty and talk about naughty marketing techniques with "Only Sky Artists" co-leader Neil Kristianson. Direct response marketing IS the one of the best ways to get your fans and future fans to take action. So why aren't you doing it?

Yes You DO Need a Website/Ross Barber

Think you don't need your own website? Happy with FaceBook? One word for you...MySpace. Don't let this happen to you.

All About Vinyl w/Rock N Roll Land

In this episode I go live on location at at real live record store! we talk to co-owner of Rock N Roll Land, Todd Magneson about indie bands, live shows, vinyl record sales, streaming music and so much more. think vinyl is dead? Think again!

Twitter Smarter w/Madalyn Sklar

The Twitter Diva herself Madalyn Sklar drops by to chat about…well…TWITTER! Best practices, do and don'ts and more. This is a must listen for any music maker who is serious about their career.

Getting Out There w/ Chis Seth Jackson

this week we visit with the founder of the How to Run a Band blog and the Work Hard Rock Harder podcast.e talk about the truth, and the myths about "getting your name out there". Fun and informative chat, you will want to share this with all your music making buddies and band mates!

All About Kickstarter w/Monty Harper

A long time ago my friend Monty Harper (www.montyharper.com) told be about Kickstarter. He ran a successful campaign and now he's back for more. I got hime to slow down enough to tell us about crowd funding from his experience. This is our first show in the new LONGER format and the first time I am interviewing someone here. Let me know what you think and PLEASE share and comment everywhere you can.

This is the End + Cari & Jo-Na Recap

In the last episode of our show I talk about Cari Cole and Jo-Na Williams session at CREATE YOUR OWN INDUSTRY telesummit. The new show coming soon is called MUSIC MARKETING MIND. Hope you follow and subscribe soon!

Do this NOW! Right NOW!

Everyone has a smart phone, tablet or other device that shoots INSTANT video and uploads to YouTube. Why don't we use that technology to our advantage everyday??? Lets try to do just that, right now. MAKE A VIDEO and post to our music career support group www.facebook.com/members/musicmarketingmind NO EXCUSES, just do it. Please?

Own Industry Telesummit Day 3-4

Taking a look at sessions from day 3 & 4 including: Madalyn Sklar - Why Twitter is such an important tool when it comes to marketing Liz Leahy - How to own your online presence Honey LaRochelle - How she was able to create a career as a solo artist. Stella Santana - 3 Fastest Ways To Deal with Career Overwhelm Because, Let's Face It, You're Doing It All Jovanka Ciares - How to prepare your mind & body for the challenges of entrepreneurship

Telesummit Highlights Day 3

Welcome To Day 3 Of The SUMMIT! It'a all beautiful ladies today on the calls with power-packed messages! Don't forget to tune in and join the discussion here and on Twitter using the hashtag #ownindustry Here's The Lineup For Today: 11am ET- Jovanka Ciares "How To Prepare Your Mind And Body For The Challenges Of Entrepreneurship" 3 pm ET - Stella Santana "3 Fastest Ways To Deal With Career Overwhelm, Because Let's Face It, You Are Doing It All" 8 pm ET - Cari Cole Voice & Music Co. "Carving Your Artist Path: Discover Who You Truly Are As A Musician" Which ones will you be listening in on? Hopefully All! Don't forget to join the conversation and remember that you can catch the recording for u...

Music industry Telesummit Day 2

"Create Your OWN Industry: 15 New Music Industry Experts share their Must Have Secrets to Make Money and a Unstoppable Career on YOUR Terms!" November 4th – November 8th, 2013

I'm Back! 2013 Telesummit kick off today

After many months of touring and recording I'm back with my first show of 2013. Talking about the Create Your Own Industry tele summit kicking off today. http://createyourownindustry.com

I'm taking a break

I am taking a break from podcasting for the summer. See you again in September with new shows. I have over 200 shows in the archive, have you heard them all?

NO!!!!!!!!!!!

Get used to the sound of this word. In a positive way

The Factor of Fear

What is holding you back?

Suck It Up!

When loading up the band van for a gig, leave you're emotional baggage at home. A good attitude is a powerful marketing tool.

Do you want more?

I am launching a new podcast next week. A longer show that will go deep inside the Music Marketing Mind. Got questions? I may have the answer you need, just ask, listen and share!

Which gig pays better?

When does a $200 show pay better than a $500 show?

Radio killed the video star

Copyright copyright copy copy copyright

I am not a lawyer, you are probably not a lawyer. I don't know what a lawyer would say about copyrights but here is my take on the subject.

Habits

It only takes 30 days to create a habit...make it a good one!

Check you speling amd typoz

Its important not to look too stoopid when posting and blogging.

Check Your Bio Signs!

Your band/artist bio is more important than you think. The is no such thing as one size fits all.

All you need is love and the Internet

46 years ago (I said 45 on the show, oops) the Beatles broadcasted around the world, now you can do it too. What are you waiting for?