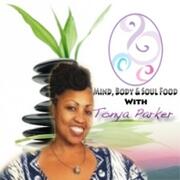 Spring Forecast Readings-Coach Wilma Lee

MBSFood: Spring Forecast Readings w/Coach Wilma Lee After this frosty cold winter, many of us are ready for Spring to spring. What do we have to look forward to? Will life be sunny? Rainy? Windy? Cloudy with a chance of meatballs? There is no need to guess when returning guest Coach Wilma is reading your life's weather map. Tune in as Coach Wilma Lee tunes in to Spirit to give callers a forecast of what is in store for this Spring. Wilma is the owner of Full Bloom Services, and with her spiritual life coaching, motivational speaking, women's healing circles, Reiki healing, and powerful intuitive consultations, she truly helps her clients sew their seeds with intention, cultivate their soul w...

Valentine's Love & Relationship Readings

MInd Body & Soulfood-Valentine's Day Love & Relationship Readings Do you have plans for Valentine's Day? No, then tune in to Mind, Body & Soul Food for our special Love Episode! Our guests are Torrie C, spiritualist and intuitive, who is known for her honest and insightful readings on love and relationships, and returning guest, Coach Wilma Lee, powerhouse healer and intuitive. Call 917.889.7806 with your questions on love, whether you are in a relationship or not, and receive support for you to create the loving situation that you desire! Spiritualist Torrie C believes we all have the ability to tap into Spirit to receive information and insight. However, for various reasons, many of us don...

The Art of Baby Making w/Gerad Kite

MBSFood: The Art of Baby Making feat. author Gerad Kite Meet Gerad Kite. He is an internationally renowned Acupuncture Master, Fertility Expert and founder of The Kite Clinic in London. He is known for getting women pregnant—well over 1000 of them, in fact. Whether they are worn down by the emotional struggle of years spent trying to conceive, have become confused by medical intervention, or are just starting to think about having a family, Kite's signature combination of acupuncture, psychotherapy and spiritual well-being - all delivered with his compassionate touch - produce phenomenal results for aspiring parents. Now couples everywhere can take Gerad Kite's advice home with them. In his ...

Numerology for the New Year

This Episode is Courtesy of Blogtalkradio.com MBSFood: Numerology for the New Year feat. Dr. Craig Wright Popular guest and Numerologist Extraordinaire, Rev. Dr. Craig Wright, returns for the 3rd time to Mind, Body & Soul Food, providing insights with "Numerology for the New Year." Listen to what the numbers say about 2014, and call in to receive your personal forecast for the year. We hope to hear you there! Dr. Craig is a nationally and internationally sought expert on Numerology. He is an Ordained Metaphysical Minister, author, speaker, and consultant. For more information, check him out on his website.

Conversations with the Elders

MBSFood- Jan 05,2014 (episode uploaded courtesy of blogtalkradio.com/tonyaparker) Conversations with the Elders feat. Rev. Anthony Farmer January 2014 brings a new year, and a new format! Join us as we kickstart our twice-a-month format. We'll now air on 1st Sundays at 6 PM EST, featuring gifted intuitives and psychics to connect to Spirit and share wisdom for our callers. First up is beloved visionary, mystic, healer, teacher, and writer, Rev. Anthony Farmer. Imagine journeying in your mind's eye to the Elder's cabin high in the mountains. You never know what to expect as the Elders of Earth, Air, Fire, and Water share wisdom, life experiences, stories, perspectives and love. Rev. Anthony F...

Holiday Gratitude

MBS Food: December 8, 2013 (episode uploaded courtesy of blogtalkradio.com/tonyaparker) Holiday Gratitude: Avoid 6 Traps of Overabundance Are you dreading it, already? You know… the whole shopping-gifting-cooking-cleaning-eating-drinking socializing-relatives-traveling season just ahead? Instead, what if you could create holidays that were a time of true relaxation and joy? What if the traditions you chose filled you with gratitude at the deepest level? What if this approach continued long past the holidays, so that you could live in a state of joy—not just some of the time, but always? You can, says author Sara Wiseman, when you choose to Avoid the Six Traps of Overabundance, and create a w...

Dr. Bernie Siegel w The Art of Healing

MBSFood- Nov 10,2013 (episode uploaded courtesy of blogtalkradio.com/tonyaparker) The Art of Healing with Dr. Bernie Siegel Many people focus on the science side of medicine, and do not take into consideration the actual art of healing. Dr. Bernie Siegel, MD has been on the cutting edge of mind-body medicine for quite some time. Tune in as we hear how this author updates his insights into the healing power of drawing, dreams, and intuition with The Art of Healing: Uncovering Your Inner Wisdom and Potential for Self-Healing. Bernie, as her prefers to be called, retired from general and pediatric surgical practice in 1989 and has since dedicated himself to humanizing the medical establishment'...

Magical Fashionista with Tess Whitehurst

MBSFood- Oct 13,2013 (episode uploaded courtesy of blogtalkradio.com/tonyaparker) We all know that fashion is fun. Reality shows like Project Runway, America's Next Top Model, and The Rachel Zoe Project show us each season. But what if fashion was also magical? Popular author and lifestyle expert Tess Whitehurst says it is in her latest book, Magical Fashionista. On the most basic level, every day we can dress ourselves with reverence and respect, literally adorning ourselves with colors and textures that boost our energy, happiness, and self-esteem. On a psychological level, we can "dress for success" by employing our clothing choices as affirmations of conditions we'd like to experience. A...

Feeding the Hungry Ghost-Ellen Kanner

MBSFood-Sep 08,2013 (episode uploaded courtesy of blogtalkradio.com/tonyaparker) Do you make time to cook in an overscheduled world? Can you successfully involve kids in preparing meals? Do you believe that healthy food is difficult to prepare and expensive? Do you connect your meals with the seasons? Do you understand the cultural and spiritual aspects of what you eat? Tune in as we explore these questions and more with guest, Ellen Kanner! Ellen is an award-winning food writer and author of Feeding the Hungry Ghost: Life, Faith and What to Eat for Dinner. She is also Huffington Post's Meatless Monday blogger and the syndicated columnist Edgy Veggie, is published in Bon Appetit, Eating Well...

Holistic Smorgasbord for Trauma Healing

MBSFood- Jul 14,2013 (episode uploaded courtesy of blogtalkradio.com/tonyaparker) What happens when you bring together Randy Goldberg, a former Yoga monk/ Family Constellation therapist/ Craniosacral therapist/ world-renowned astrologer/holistic breath-work practitioner with previous guest Santa Molina-Marshall, a Certified Somatic Experiencing Practitioner/Interfaith Minister/Massage Therapist/ Integral Yoga Teacher/Reiki Master? A truly delicious show celebrating our 3rd anniversary on blogtalk! Join us as these two multi-talented holistic healers use their collective wisdom to create a holistic smorgasbord of healing for those having experienced trauma, highlighting particularly their res...

Man's Role in the Feminine Emergence

MBSFood- Jun 09,2013 (episode uploaded courtesy of blogtalkradio.com/tonyaparker) We have all heard about 2012 signaling a new age and the ushering in of a planetary shift. A result of this shift has been a re-balancing of nature, and the emergence of feminine energy, bringing about more love, healing, harmony, creativity, and abundance. But what is the role of men in this re-balancing of the yin and yang? How can men successfully maintain their footing in this shifting landscape? What is its impact on fathers, male mentors and others? Joining us as guest is Manifest Ra of Manifest Innertainment, a Washington, DC-based life balance coach, chi gong instructor and transformational speaker who ...