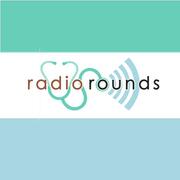 Behind The Scenes at the Dr. Oz Show

Michael Hoaglin is a 4th year medical student at the University of Pennsylvania. A 2007 Rotary International Amabssadorial Scholar and a 2010 Health Informamtion Management Systems Society Foundation Scholar. He has been a consultant for Accenture for electronic medical records and now currently an expert medical researcher for the nationally syndicated Dr. Oz show.

The Velocity Edge

This week, host Lakshman Swamy sits down with Steven Spear, Senior Lecturer at the MIT Sloan School of Management and is a Senior Fellow at the Institute for Healthcare Improvement as well as author of the The High Velocity Edge. We've been airing a four part series of our interviews with Steve Spear about his thoughts on medicine, modern healthcare, and the importance of improving what we do. Today, in part 4, we'll spend time exploring what it truly means to be a "learning organization" This free podcast is featured both on www.RadioRounds.org and on iTunes.

The Drug Game

Dr. Jerry Avorn is a Professor of Medicine at Harvard Medical School and Chief of the Division of Pharmacoepidemiology and Pharmacoeconomics, which uses an interdisciplinary approach to evaluate the effectiveness of existing and new prescription drugs in relation to their risks and costs and to study how medications are used by physicians and patients. He also authored the book Powerful Medicines, describing the The Benefits, Risks, and Costs of Prescription Drugs, and he'll be discussing his views on the subject of pharmaceuticals in health care on Radio Rounds. This free podcast is featured both on www.RadioRounds.org and on iTunes.

Unaccountable

: Host John Corker sits down with Dr. Marty Makary to discuss his new book, Unaccountable: What Hospitals Won't Tell You and How Transparency Can Revolutionize Health Care. Dr. Makary is a surgeon at Johns Hopkins Medical Center and national leader in the movement for transparency and quality improvement in health care. He discusses his experiences in a broken, sometimes dangerous hospital system, and how patients could make smarter, safer choices regarding their healthcare if they knew as much about their doctors and hospitals as they do restaurants and airlines.

Radio Rounds: Boston Strong

Radio Rounds was founded specifically to promote the qualities of empathy and humanism in medicine, to showcase the art behind the science of medicine, to provide insight into the medical profession, and to connect all levels of the medical profession across the nation — from medical students to practicing physicians. Radio Rounds explores the qualities of humanism in medicine through different perspectives — those of world-renowned physicians, authors, students, patients and health care leaders. In short, Radio Rounds tells today's stories in medicine, through the lens of tomorrow's doctors.