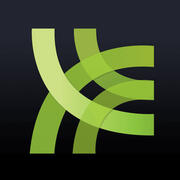 Front and Center

This week, Radio Rounds host Imran Ali speaks with Dr. Auguste Fortin, Director of Psychosocial Curriculum for the Yale Primary Care Internal Medicine Residency Program. The topic being about patient centered care, what is it and why do we need it. Also Dr . Fortin discusses how the human side of medicine can get lost in the flurry of rushed office visits and how the the advent of direct to consumer advertising affects the doctor patient relationship. This free podcast is featured both on www.RadioRounds.org and on iTunes.

From Farm to Bedside: The Country Doctor

Description: This week, on the five-year anniversary episode of Radio Rounds, hosts Avash Kalra and Shamie Das sit down with Dr. Therese Zink, Chair of the Department of Family Medicine at Wright State University Boonshoft School of Medicine and author of The Country Doctor Revisited, a collection of essays and short stories that explore the practice of health care in rural settings. Join us for a conversation about the evolution of rural medicine and the unique bond between physicians and patients in that setting. Learn more about Dr. Zink at www.theresezink.com.

Hope in Song

Charity Sunshine Tillemann Dick, an American-born soprano, has performed in opera houses and concert halls across the United States, Europe, and Asia. She is also a survivor of a double lung transplant, which she received at the Cleveland Clinic in September 2009. Radio Rounds's Imran Ali spoke by phone with her to find out more about her remarkable story of triumph, determination, and love for music.

Breakthrough

Host John Corker sits down with Bill Elder, a medical student at Wright State University who serves as the literal face (both in the New York Times and in Congress) for 30,000 Cystic Fibrosis patients nationwide - and who is able to pursue his dream of becoming a doctor in large part due to a miracle drug that no one thought possible less than a decade ago. Join us for his story of devastating disease, a miraculous turnaround and his day in front of Congress representing sick and suffering patients all over the country. Hear more of Bill's story at The New York Times' "Faces of Cystic Fibrosis" page: http://www.nytimes.com/interactive/2009/06/10/health/healthguide/TE_CYSTIC_FIBROSIS.html?ref...

Behind The Scenes at the Dr. Oz Show

Michael Hoaglin is a 4th year medical student at the University of Pennsylvania. A 2007 Rotary International Amabssadorial Scholar and a 2010 Health Informamtion Management Systems Society Foundation Scholar. He has been a consultant for Accenture for electronic medical records and now currently an expert medical researcher for the nationally syndicated Dr. Oz show.

The Velocity Edge

This week, host Lakshman Swamy sits down with Steven Spear, Senior Lecturer at the MIT Sloan School of Management and is a Senior Fellow at the Institute for Healthcare Improvement as well as author of the The High Velocity Edge. We've been airing a four part series of our interviews with Steve Spear about his thoughts on medicine, modern healthcare, and the importance of improving what we do. Today, in part 4, we'll spend time exploring what it truly means to be a "learning organization" This free podcast is featured both on www.RadioRounds.org and on iTunes.

The Drug Game

Dr. Jerry Avorn is a Professor of Medicine at Harvard Medical School and Chief of the Division of Pharmacoepidemiology and Pharmacoeconomics, which uses an interdisciplinary approach to evaluate the effectiveness of existing and new prescription drugs in relation to their risks and costs and to study how medications are used by physicians and patients. He also authored the book Powerful Medicines, describing the The Benefits, Risks, and Costs of Prescription Drugs, and he'll be discussing his views on the subject of pharmaceuticals in health care on Radio Rounds. This free podcast is featured both on www.RadioRounds.org and on iTunes.

Unaccountable

: Host John Corker sits down with Dr. Marty Makary to discuss his new book, Unaccountable: What Hospitals Won't Tell You and How Transparency Can Revolutionize Health Care. Dr. Makary is a surgeon at Johns Hopkins Medical Center and national leader in the movement for transparency and quality improvement in health care. He discusses his experiences in a broken, sometimes dangerous hospital system, and how patients could make smarter, safer choices regarding their healthcare if they knew as much about their doctors and hospitals as they do restaurants and airlines.

Radio Rounds: Boston Strong

Radio Rounds was founded specifically to promote the qualities of empathy and humanism in medicine, to showcase the art behind the science of medicine, to provide insight into the medical profession, and to connect all levels of the medical profession across the nation — from medical students to practicing physicians. Radio Rounds explores the qualities of humanism in medicine through different perspectives — those of world-renowned physicians, authors, students, patients and health care leaders. In short, Radio Rounds tells today's stories in medicine, through the lens of tomorrow's doctors.