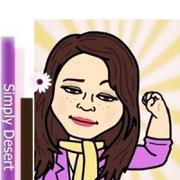 Bad Day

Venting my frustrations from my day.

Behavior

Calling out the results of a specific behaviors exhibited by a host.

Breaking Through

An evening therapy session on 'what if'.

Breaking Through

An evening therapy session on 'what if'.

The Egg

Thoughts of my week, day of rest, and breakfast.

Sunny Bakersfield

So much for the rain storm we were suppose to get. Random thoughts.

Driving Me Nuts

Small psychological vent.

The Table

Random thought on the table I am currently working on.

Know Your Subject

Me venting my frustrations of some individuals giving serious advice without doing their research…KNOW YOUR SUBJECT!

Twitching Eye

Trying to figure out why my eye is twitching.

My Poor Toe

Wounds from hours of walking this last weekend.

As a Host

A rant on where I stand as a Host.

Zero Stress Tolerance

Personal rant of where I stand in regards to stress caused by drama.

Making Icing

My son and I making icing for cookies.

Getting Carded

A rant about getting carded by a cashier…was having a moment.

To Shop Or Not Shop

Wondering if I should go shopping for the deals.

The Deviled Eggs

My deviled eggs did not go as planned.

Got Chestnuts

My attempt to make chestnuts in the oven.

Soup

Excited about the last days of the school quarter, the signs of winter approaching.

A Little Rant - Ap Test 2

A little rant about boundaries.