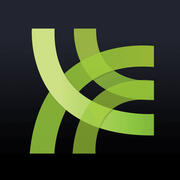 Muse Bar and Grill Hot Dog Special

Business is booming with the recent rumored Alien visitation. But along with growth comes issues. And our government is concerned about possible "Posers" adding to the Alien Hype.

Muse Bar and Grill :Alien Visitors

The Muse Bar and Grill gets some unexpected alien visitors and help with the cooking. Plus a visit from the Republicans who are concerned that aliens might be working in the grill.

Small Town Bar and Grill Manure Madness

The manure hits the fan at the Muse Café Bar and Grill. The chickens come home to roost. That's all folks.. Listen in as the conclusion of Big Trouble Brewing comes to a head.

Small Town Bar Grill Big Trouble Brewing

Things are settling into routine at the Muse Bar and Grill in Small Town USA. Rachel deals with the regulars with ease. Then a young girl enters the bar and things begin to brew.

Muse Bar and Grill: Enid OK Bar Overflow

The guy in Enid Oklahoma is kicking everyone out of his establishment and the Muse Bar and Grill is getting all his potential customers. Including the Duck Whisperer...

Small Town Bar and Grill FirstEpisode

Rachel is acting Mayor of Small Town USA But the Hardware Store is not doing well. So she has decided to expand into a bar and grill after being inspired by a radio show on Engage Life Radio. Now the religious right is up in arms and the coffee has been spiked.

"Murder Mystery Solved"

The murder conspiricy is revealed and all is well in Small Town USA! Along the way we learn that Rachel is a Lesbian..

Small Town USA "Putting it Together" (6)

Rachel closes the door to the Hardware store and visits with you as you have been following this crazy story. Just you and her trying to put it all together before Rachel gets hauled off to jail for the murder of who knows who..

Small Town USA" Oops Funeral Service"(5)

On the Way to the Bus Station Becky Jo & Rachel Discover Big John's funeral was taken Place. Donning a big hat and sunglasses Rachel attends the funeral of Big John..

Small Town USA "Library Card" (4)

Becky Jo and Rachel go to check out the Library for clues on the unexpected death of Big John..

Small Town USA "Evidence Found" (3)

Three days since he passed, Big John has caused quite a stir in Small Town USA. Evidence found in the cuff of his pants and a new FaceBook Message to Rachel..

SmallTown "Detective Dick Peters"

The town erupts over concern over the death of Big John. Rachel has no choice but to call Detective Dick Peters

Death in Small Town USA..

Rachel Love moves into Small Town USA and sets up shop at the Hardware Store. Ralph also known as Big John visits her just before his untimely death! Stay tuned for the suspense.