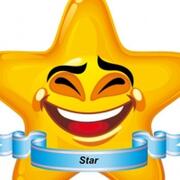 Sportsworld at the Commonwealth Games

On this week's Sportsworld podcast, Lee James was at one of the biggest global sporting events - the Commonwealth Games in Glasgow. Commonwealth Games historian Philip Barker and outgoing Commonwealth Games chief exectutive Mike Hooper joined Lee to discuss why the Games are so important and how it's profile can be improved. What lengths do other athletes have to go to, to make their dream of competing at the Commonwealth Games a reality? To find out, Lee was joined by St Helena swimmer Ben Dillon and Ghana's first track cyclist Jeddie Amoako-Ackah who thinks the future of African cycling is bright. Sunday was a ground breaking day for womens cycling. After vigorous campaigning from some of ...

Sportsworld Special: Women at the Wheel

A Sportsworld Special Women at the Wheel...the role of women drivers in formula one. Presented by Jennie Gow and James Allen we hear from British racing driver Susie Wolff, deputy team principal of the Williams Formula One racing team Claire Williams and former McLaren driver John Watson.

The Official Bassline fX Station Teaser

Official Bassline fX Station Teaser

Sportsworld at the World Cup Final

Join Lee James for the last of the Sportsworld podcasts from the World Cup in Brazil. Lee is joined by guests Betise Assumpcao Head former press officer for Ayrton Senna and Brazilian Olympic gold medallist volleyball player Jackie Silva as they look back on a fantastic tournament.

Sportsworld at Wimbledon

In this week's Sportsworld podcast, join Caroline Barker from Wimbledon as she brings you highlights from the past 14 days of the Championships at the All England Club. Guests include Nick Kyrgios' coach Simon Rea and the ladies wheelchair doubles Champion 22 year old Jordanne Whiley.

Sportsworld live from Morro Da Urca and Wimbledon

In this week's Sportsworld podcast, join Lee James 250m above Rio with 2,500 fans on Morro Da Urca the sister mountain next to Sugarloaf Mountain watching the knock out stages with Brazil reaching the last sixteen with a thrilling penalty shout out win over Chile. Whilst Caroline Barker visits London for the first week of the Wimbledon Championships at the All England Club.

Audio Test

Sportsworld live in Manaus and remembering Italia 90

In part 1 of this week's Sportsworld podcast, Lee James is in Manaus, capital city of the Amazonas, in the middle of the Amazon rainforest and host to four matches at Brazil 2014. Lee watches a match with an indigenous family and spends an evening with fans who made the trip to the World Cup's most remote venue. The Mayor of Manaus takes us on a guided tour of the famous Opera House, and with no top flight football team what will happen to the 40,000 seater Arena Amazonia after the World Cup ? In Part 2, Lee James and guests go back 24 years to Italia 90 and remember the impact Cameroon had on the finals by becoming the first African side to reach the quarter-finals. Cameroon striker Roger M...

Sportsworld at the World Cup

Join Lee James for the first Sportsworld podcast of the 2014 World Cup this week with interviews from Pele, five times FIFA World Player of the Year Marta Vieira da Silva and Gustavo Kuerten the first Brazilian to win the French Open. Lee and the team also travel across all twelve World Cup 2014 venues from Porto Alegre in the south right along the Atalantic coast line to Fortazela and cross to Manus in the Amazon rainforest.

Sportworld's World Cup Fans Forum

On this week's Sportsworld podcast, Caroline Barker and Steve Crossman are joined by the Hull City and Nigeria international Sone Aluko and an international panel of 30 fan pundits, giving their opinions and making their predictions for the World Cup that starts on Thursday.

Sportsworld's Europe All Stars

Sportsworld played fantasy football this week as Lee James was joined by European football expert Paul Sarahs, German Football Journalist Raphael Honigstein and World Football's Mani Djazmi to pick our European XI from the 2013/14 season.

Champions League Review Special

As the dust settles on the 2014 Champions League Final, Lee James is joined by John Bennett and Steve Crossman in the Spanish capital of Madrid to look back on 'La Decima' - a 10th European Cup triumph for Real Madrid after they beat city rivals Atletico 4-1 after extra time in Lisbon.

SPW: The FA Cup Final

Sportsworld's Monday podcast from the BBC World Service. This week Lee James was at the FA Cup final where Arsenal ended their nine year trophy drought, Hugh Ferris looked back on a dramatic end to the title race in Spain's La Liga. And Caroline Barker went to the Home of Cricket as we celebrated 200 years of cricket at Lords.