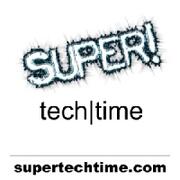 AT&T will acquire DIRECTV for $45.5B

AT&T to buy DirecTV

Split screen multitasking in iOS 8

Hi

Netflix Changes Pricing Tiers

Google Acquires Nest For $3.2 Billion

Beats Music Coming January 21st

7: Overstock accepts Bitcoin, Target hack, and more.

This weeks episode of Super Tech Time features the too 5 tech stories of the week. This is a new show format I'm trying, let me know if you like it.

6: How to Legally Get Free Music, Movies, and TV Shows on the Internet and the D

The "DomiCopter" How to get free Music, Movies, and TV Shows on the internet legally: Music: http://www.spotify.com/us/ Movies :http://www.crackle.com/ TV Shows: http://www.hulu.com/

5: What to Do When You Get a Virus and "The Facebook Phone"

I am so glad to resume Super Tech Time!. In this episode of Super Tech Time I will tell you what to do if you get a virus. I will also talk about the much hated and rumored "Facebook Phone". Sorry the episode is so short but I really didn't want to pollute the show with filler content. You can send any questions you have about technology to help@supertechtime.com or you can leave a voicemail at (424) 265-TIME ((424) 265-8463).