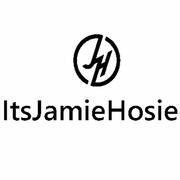 040 How to Quit Your Job: Prep Work with Dr. CK Bray

At some point in your career you will have to actually quit your job. It's all part of developing your career. There is a right way and a whole lot of wrong ways to go about it. We're going to talk about how to resign in the right way that is best for you and your future career.

039 What is Your Plan B with Dr. CK Bray

Some sources will tell you to burn your boat in the harbor. I am a big believer to giving your all to something you want to be successful in but you need to always have a backup plan. It will give you a sense of calm and peace no matter what happens.

038 How to Get That Raise You Deserve with Dr. CK Bray

The topic today will make your year! We're talking about pay raises; how to get a pay raise and how to prepare for it. Most people never ask for a pay raise because they know they'll get their yearly bump but that doesn't keep up with the cost of living. You only get more if you ask for it.

037 Who Are You To Do That with Dr. CK Bray

The goal of today's episode is to give you something to think about to make sure you are headed on the right path for your career and your life. There may some things you need to incorporate, change or even more importantly to help someone else accomplish something they need to. I meet with individuals every day that cannot see all that they are capable of. They just can't see how talented they are and what they can accomplish. When you don't believe you can do something and the world backs it up then the dream can't even begin to take flight.

036 Problems with Promotions with Dr. CK Bray

You want to be promoted! Why do you want a promotion? Having a strong reason of why is very important. You need to be able to discuss that reason clearly and quickly also. Before deciding that a promotion is the right path for you it's also important to understand everything that will come with it. Are you prepared?

035 Q&A With Dr. Bray: Stress, Raises and Working Mothers

Today we have a new Q&A session. We discuss how to deal with stress, what to do when waiting for your raise to come through and how to re-enter the workforce. You can send in your own questions for me to answer in a later Q&A episode. Let's get started!

034 Fighting and Beating the Worst Part of YOU with Dr. CK Bray

If there's a certain behavior in your life that is keeping you from succeeding then this episode is for you! I'm talking about taking the worst part of you into the boxing ring of life and beating that part of you that may be holding you back. We often hear about how to be happier and more successful but I take a bit of a different approach. YOU may be the biggest problem in your life.

033 Thoughts on When It All Goes Wrong with Dr. CK Bray

Today we're dealing with a more somber topic. Some clients who have been dealing with some really tough things lately inspired this episode. I was asked this question: Why does it seem that everything is going wrong in my life and what do I do about it? We're going to discuss 2 different points to answer this.

032 How to Quit Your Job with Dr. CK Bray

According to studies about 70% of you want to quit your job this very moment. If you had enough money saved and bills paid you would walk up to your boss, quit and feel really happy about it. However, many of us have bills and responsibilities that keep us from being able to quit. What about when the money and other things you get from work are not as important as other things happening in your life? What if you want to quit but don't know how? Today we plan a way to quit your job in the most appropriate manner so you can still live and survive.

031 The Lie of Work-Life Balance with Dr. CK Bray

How is your work-life balance? Horrible? That's why I've chosen this topic because so few of us have control over it. The big question is: Can you get control? Is there such a thing as work-life balance? I'm just going to say it. It is a LIE! You need to make distinct, strategic choices with your time.

030 Creating a High Performing Team with Dr. CK Bray

Even if you are not in a leadership position now you may be in the future or you are already part of a team and you can definitely lead from within. In many organizations you are never going to be working alone. All the projects are now team based. If the success of your department depends on it you know how crucial it is to have a great team.

029 What to Do When Life Sucks with Dr. CK Bray

If you'll step into my office and sit down on my couch we'll talk about your problems. It's something that happens to all of us. Life doesn't always go well and sometimes life just stinks. I'm going to give you a lot of simple ways you can implement change to improve your mood. If you do these things you'll battle against all that can go wrong in your life and you'll be happier.

028 I'm Working WAY Under My Potential with Dr. CK Bray

Do you ask "I am overqualified for my job and I don't see anything happening in the near future. I have a great education, lots of potential and skill sets. What do I do? We'll take a closer look at 5 things that point to over qualification and 5 actions you can immediately take to improve your situation in the next 6 months.

Saturday Night With Dan

The UK's Number 1 Hit Music Station - Dan Taking You Though Your Friday Afternoon

027 Where Do You Fit, Corporate or Entrepreneur? with Dr. CK Bray

A few weeks ago I opened up this topic and there's been a firestorm of discussion about it. There is a lot of competition between the two career lifestyles but I don't believe they have to be mutually exclusive. There are many different aspects to look at in order to decide whether you should leave corporate America or not.

026 How to Disagree with Your Boss with Dr. CK Bray

We discuss the 10 steps that you need to take to respectfully and appropriately disagree with your boss along with some stories that help make the point. These tools will help you in you relationship with your boss as well by helping them see you in a different and more positive light.

025 How to Change and Stay Changed with Dr. CK Bray

Every person out there has at least one aspect of themselves and their career that they wish they could change. Often times we don't know how to do it so I've spent the last month researching change, how we change and how we can stay changed. Our habits shape who we are and who we are becoming. Great habits can be our best friend in creating our future, who we can be and what we can accomplish. Bad habits can be the killer of dreams. Creating good habits is like building muscle. It takes practice and you have to do it every day.

024 I'm Stuck, Help!

I'm going to help you get unstuck. You are not alone! There are thousands of people like you who feel stuck and want a career they love. If you haven't downloaded the Career Action Plan then I encourage you to go get it now and fill it out. The next step is listening to my 5|10|50 series.

023 How to Say No to Your Boss with Dr. CK Bray

In this episode I give you some tips to help you navigate through saying "No" to your boss in a way that allows you to keep your job and get what you want. It's all about having that difficult conversation with your boss and getting them to see things from your perspective or at least coming to a middle ground.

022 Why 80% of You are Looking for a New Job with Dr. CK Bray

Today we're going to change the way you think about your career, what you like about it and what might be driving you crazy. I'm going to hit you with the top 4 reasons you're looking for a different job and what you should try to change before blaming your unhappiness on the organization you are working for. Making more money is not the only reason that employees are changing jobs.

021 Entrepreneurship vs Corporate Life with Dr. CK Bray

The truth is that you need to find out which type of job is right for you. Should you be part of corporate America, take on the challenge of entrepreneurship or can you do both? I'll give you things to think about that will help you learn more about yourself and help you make these decisions. Today we'll talk about how success is dependent on you.

020 Life Design, Lies and Common Sense with Dr. CK Bray

Lifestyle design is very popular in the media lately and promises us a spectacular life without worries or cares. I want to look at both sides of the coin in this episode and detail some of the positives of seemingly conflicting career choices.

019 Stop and Think about Your Career with Dr. CK Bray

I'm glad you made the choice to join me today as we discuss one of the most important aspects of your life, your career. Today's episode is special, we're talking about the beginning of your new career. Let's get you started off on the right foot. It's all about the planning and thinking.

018 The First Steps to Getting a Job

In this episode we'll dive into what steps you need to take to get your next job and also how your resumé and social media play into the equation. The first steps involve taking action. Get up. Get dressed. Get a schedule. Be prepared to pull out some self discipline and grit in order to make things happen.

017 Fired or Let Go? (Part 2) with Dr. CK Bray

Welcome back to The Career Revolution, helping you navigate your way to a more successful career and life. If you've recently lost your job or do see warning signs there are some specific steps you need to immediately put into action. I am so sorry if you are one of those facing this stressful situation. What actions should you take in the first few weeks following this difficult time?Last time I talked about Step 1: Have a pity party. you can only dwell on the past for so long and now it's time to move on so let's cover what comes next.

016 Fired or Let Go? (Part 1) with Dr. CK Bray

I hope you'll never have to face being downsized but it's more common place these days. It can happen so fast and without any warning. What actions should you take in the first few weeks following this difficult time? If you've recently lost your job or do see warning signs there are some specific steps you need to immediately put into action.

015 Stop Thinking (Part 2) with Dr. CK Bray

Improve your personal and professional relationships and your mental health following the guidance from this Part 2 episode where I talk about four treatments to reduce, stop and cure rumination that really do work. How do I know? I've put them to use myself.

014 Stop Thinking with Dr. CK Bray

This topic impacts me greatly so I've been studying this issue for the past few years. Hopefully it will influence you as well making your life happier and your career better by changing how you think. STOP THINKING. What do you do when you get reprimanded at work, treated badly or make a mistake? What happens in your mind to help you deal with or not deal with these events?

013 It's All About Action with Dr. CK Bray

Up until now the Career Revolution has been giving you information. Now we talk about DOING. What action do you need to take and how? I'm going to start giving you a challenge at the end of each podcast in order to implement what we discuss. Remember, it's your career so act like it!

012 How to Handle the Crazies at Work (Part 2)

Welcome back to this 2 part episode where we'll continue with the topics of what to do when the crazies attack, the six types of career torturers and what defenses you have to help you keep your sanity and your job. This is the perfect episode to listen to at work because you can just stare at the Crazies and think to yourself "I am going to be able to handle you now."

01: Elder David A. Bednar and Sister Bednar

This episode of Conversations features Sheri Dew as she hosts Elder David A. Bednar of the Quorum of the Twelve Apostles and his wife, Susan. Topics include the backgrounds of each, what influences shaped the Bednars in their younger years, their insight into a variety of gospel topics, and advice on practical matters. This conversation provides the listener with insight into the lives and thinking of the Bednars in a less formal way than normally available. Become better acquainted with Elder and Sister Bednar with this unique conversation only on the Mormon Channel.

011 How to Handle the Crazies at Work

In this episode we talk about the crazy people at work and boy, they are everywhere! They suck the life out of you every chance they get. You'll never understand why they act this way but I will give you tools to withstand their attacks. You'll finally be able to refocus your creativity and energy back into your work instead of using it to avoid these individuals.

010 What To Do When Things Go Wrong

You'll love the funny and painful story of Dr. Bray's recent moving experience that he shares in this episode. He gives many examples of things going wrong and how he reacted then expertly relates them to your career. Learn 3 lessons about what to do when things go wrong not only in your career but in your life as well.

009 The Perfect Career

Today's show Dr. Bray discusses a few points of your career. He has some insights from a conversation with a friend that will help you find and create the right career for you.