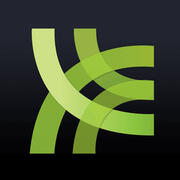 WHEN WRESTLING GETS TABU

I MUST SAY ECW WAS THE REASON I GOT IN THIS BUSINESS OF PRO WRESTLING. SO WORKING WITH ANYONE FROM THAT COMPANY IS A DREAM. NOT ALL DREAMS ARE GOOD. ROB COOK AKA IB. GREEN TELLS US WHAT HAPPEN TO HIM. THE MATCH https://www.youtube.com/watch?v=5FTtKpgLYk8&list=UUB-_jaCU675UW_oVLeZyFIw

My Apologies

What's going on

Angel Smith Speaks

ANGEL SMITH WIFE OF TYGER SMITH, SPEAKS OPENLY ABOUT WRESTLING AND THE STATE OF WOMENS WRESTLING IN WNY. HER THOUGHTS ON MISSY SAMPSON, MIRAGE AND MORE.

WHY DOES KAGE SUCK PT 2

SORRY IF THE FIRST PART OF THIS INTERVIEW WAS CHOPPY. THIS PART WILL MORE THEN MAKE UP FOR IT. IB GREEN SPEAKS ABOUT ECPW, AND UW, TWO VERY HOT TOPICS IN WNY. YOU MIGHT BE SURPRISED ABOUT WHAT HE SAYS.

WHY DOES KAGE SUCK PT 1

IB GREEN AKA ROBERT COOK OPENS UP FOR THE FIRST TIME EVER! SPEAKS OPENLY ABOUT XCITE, 2CW, KRIPTIC, AND GACY. MUST HEAR!

WHAT EVER HAPPENED TO BRIAN EMAON PT 3

UWC MEMBER, HEAVY WEIGHT CHAMP, MALE MODEL, MENTAL BREAK DOWN. THE LAST PART OF THIS 3 PART PODCAST.

WHAT EVER HAPPENED TO BRIAN EMAON PT 2

Deep detail of the "co- owner" of NEW.

WHAT EVER HAPPENED TO BRIAN EMAON PT 1

BRIAN EMANON IS A NAME IN WNY THAT GETS A DIFFERENT REACTION, FROM DIFFERENT PEOPLE. BUT PEOPLE DO KNOW HIM. NOW HEAR HIS STORY FROM HIM.

We HEART RADIO?

I guess we have been approved? Lol nice.

SHOOTING WITH BRIMSTONE PT2

part 2 are you worth anything? if you are get compensated. learn from the word of Brimstone.

Madness Blurb

And wrestling talent comes and goes all the time. What was so different about this time? We're going to find out.

SHOOTING WITH BRIMSTONE PT1

HE HAS BROKEN THE FOURTH WALL BETWEEN PRO WRESTLING AND ENTERTAINMENT. AND GUESS WHAT HE SAYS YOU NEED TO GET PAYED! LISTEN UP YOUNG BOYS, AND LEARN SOMETHING. THE WORLD OF BRIMSTONE.

TEAM FVIEW REUNION PT.4

WE DEAR LISTENERS WE COME TO THE LAST PART OF THE REUNION. I HOPE YOU HAVE ENJOYED IT SO FAR. IN THIS LAST PART WE COVER THE EFFECT WE HAVE HAD ON THE WNY AREA. JC'S TITLE RUN IN NEW. AND A REALLY BAD TV NETWORK TRYING TO BE THE UWC. ENJOY! DON'T SUE.

Ospw Update legacy X

Very outspoken Pro Wrestling Talent TYGER Smith gives an update on his situation at ospw.

TEAM FVIEW REUNION PT.3

DETAILS ON HOW TYGER GOT FIRED FROM OSPW. NEW BECOMES ROC CITY2.0, NEW BOOKING TEAM SAME OLD BAD BOOKING. RETURNING A YEAR LATER TO OSPW. UWC COOL BAD GUYS? MAKE MONEY EVERY WHERE ELSE NOT HERE.

TEAM FVIEW REUNION PT.2

THE STORY CONTINUES! LEAVING ROC CITY. THE BIRTH OF TEAM F-VIEW. THE NEW/OSPW WAR.

TEAM FVIEW REUNION PT.1

OK WE HAVE BEEN TWO OF THE MOST HATED AND LOVED GUYS IN THE WNY INDY WRESTLING WORLD. WE HAVE FINALLY GOTTEN BACK TOGETHER FOR A PHONE CALL BECAUSE THINGS ARE GETTING INTERESTING OUT THERE. SO WITHOUT FURTHER TO-DO. TEAM F-VIEW TOUCH ON THE FORMING OF THE UWC, AND THE BIRTH OF NEW. ALSO THE LEAVING OF ROC CITY.

THE JOHN AND MUCH MUCH MORE

WHAT STARTED OUT AS A INTERVIEW WITH A FRIEND BECAME A SHOOT ON A INDY COMPANY. MR. PEREZ AND MYSELF TELL THE UNTOLD ORIGIN STORY OF THIS COMPANY. MIND YOU WE RECORDED THIS IN FEB 22, 2014.

OrangeK

I talk about my match and Orange k, pwa, team ck

Trip on the old school rumble

shoot about deacon and booking.

Shooting about the old school rumble

Shooting on deacon, shadokat and mirage.