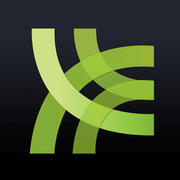 Ft. Hood - Here comes more Gun Control.

Did you know that all of the mass shootings since 1950, except two, were in gun-free zones. Then why will Fort Hood become "gun control" again?

Out of Nowhere running against Haley

Tom Ervin, came out of nowhere to run in the Republican primary against Nikki Haley for South Carolina Governor. He's upset about some things she's been doing. He even called her "Deceitful." Why?

Before and After the Obamacare deadline.

Bryan explains Obamacare ( ACA ) like no other radio host has: The purpose, the intentions, the lies, the death panels and how it affects you at every level.

Why are your Electric bills so high?

Bryan breaks it down to basic campaign donations and politicians. Who and What are on the TAKE?

Pat McKinney for SC Lt. Gov. in studio

Pat discusses the Grey Tsunami (re: senior population) that is facing SC plus ethics reform greatly needed in SC. Just how bad is the political ethics problem in SC?

College Football players want a Union.

Northwestern University players have convinced the NLRB that they should have a union. Bryan has a simple opinion. "If you college players think you are employees and deserve a union then you should pay taxes on your scholarships."

The Truth about Gov. Haley's Numbers.

Sen. Sheheen called out the Haley Administration and DSS for padding the numbers on Welfare to Work and Child Deaths. Bryan dug deep for the truth and found it. What are the real numbers, and who is telling the truth?

Democrat Vincent Sheheen Interview.

Democrat for SC Governnor, Vincent Sheheen joins Bryan to talk about SC DSS (Social Services), medicaid, our SCDOT roadway backlog and more issues facing voters in 2014. The Bryan Crabtree Show continues to be the exclusive source for Charleston residents to hear all sides of the argument and find the TRUTH.

Bryan's wife comes home to a mess!

Bryan reacts to Letterman's new Billion Dollar March Madness Jackpot with a warning to his wife who has been out of town for four days on a business trip. What is that smell?

The REAL Obamacare Death Panels

The Death Panels are actually long lines at a very select few Doctors. And, as more people get kicked off their insurance and have to resort to Obamacare, they are left with no choice but to join the lines. Alos, what are the estimated net new insured people in America?