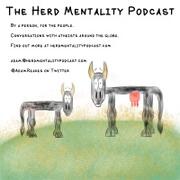 Episode 48 - Homeopathy Nonsense And Being Secular

@mrhawkes discusses his 2 latest papers. They can be found www.researchgate.net/profile/David_Hawkes2/publications/ @marknebo and his wife Shannon from besecular.com discuss their works.

Episode 47 - Dealing With Loss

@carbonkyle, @stacyskipper and @deimachy discuss losing loved ones and personal trauma. @francosoup and @ECBlade help @raycomfort through the loss of a loved testicle in TwustudMuster, the latest RayGate skit. Links: waynefdn.org - carboncomic.com

Episode 46 - Finding Secular Love

@lemar_miakhel and @sarreg are the first candidates for finding love through a podcast. @brandihoo joins the fold to be my mental support backup dancer.

Episode 45 - Iman update, news

I have a chat with myself about news stuff. Iman's PayPal email is imanrmt@rocketmail.com

Episode 44 - What is Kiva?

@raycomfort interviews me, Nancy from Kiva comes on to talk about microloans and @kaimatai, @francosoup and @raycomfort organise a debate...

Episode 43 - The International HerdCast Ring Around

Connor, @ecblade, Gerardo, @godlesssmeghead, @jeffphillips, @finlaylad, @thecamelfucker, @noah_lugeons, @heatherlib38, @KrestenJJ, @francosoup, @stacyskipper, @mrozatheist, @diythinking, Steve, @gammaatheist, @nakers76, @JakeFarrWharton, @rachelnanon, @schinkdiesel all come on to have a chat in a series of 2 minute interviews.

Episode 42 - Preventing Proselytising, ReligiousT and RapGate!

Intro by @ReligiousT, quick chat with @joshlearn about his daughter, @ReligiousT unloads on the Jewish, @francosoup and @CWebb619 from CWebb's Sunday School join Ray for RapGate!

Episode 41 - A Herd Mentalist got your help.

@1GodlessWoman from episode 10 and 40 joins me again for a debrief. Please support the Indigogo campaign, it's open for an entire month. igg.me/at/get-iman-justice

Episode 40 - A Herd Mentalist needs your help.

@1GodlessWoman from episode 10 joins me again for an update. Please support the kickstarter. We need this to happen quickly. igg.me/at/get-iman-justice

Episode 38 - Being a woman in a man's world

@AtheistLauren, @MegMcCutch and @DeepSouthAthy entertain me with a chat. @CounterApologis chimes in for bonus material.

Episode 37 - The ENTIRE RAYGATE SAGA

Want all your RayGate in one spot? This is the episode for you! @francosoup, @atheistblobfish, @mrhawkes and @noah_lugeons

Episode 36 - Atheist music and recovering from depression

@YgOband @theatheistspark come on to discuss what's important to them. @francosoup and @mrhawkes join me for more Ray action!

Episode 35 - Breaking the news to your family

@perth_atheist and @jakefarrwharton discuss how 'coming out' as an atheist has impacted them.

Episode 34 - An Evening With Joe Cienkowski

@JoeCienkowski debates Jake from @BibleReloaded - Is God Perfect?

Episode 33 - Why is homosexuality bad?

@BernardGaynor comes on to express his views and ask some great questions. @ReligiousT discusses not being a JW for a month. @francosoup and @Noah_Lugeons continue the RayGate saga.

Episode 32 - Theists interview... ME!

@jmhoweth, @BobTompkins93 and @RyanPullin come on to interview me about atheism. @francosoup and @atheistblobfish work on getting Ralene reinstated at Living Waters.

Episode 31 - I Am Christ

@sherlockmichael phones in from Japan to discuss his first book "I Am Christ".

Episode 30 - Twitter debating

@mrozatheist and @atheistmel come on to discuss etitquette and engaging followers.

Episode 29 - Plenty of Ray Comfort and open chat

@markmcan, @colatheist and @Curious_Chimp join me with no topic in mind. @Noah_Lugeons lends a hand. @francosoup gets fired.

Episode 28 - Matt Dillahunty and The Bible Reloaded discuss slavery.

@Matt_Dillahunty, @BibleReloaded and @HugoReloaded bid for my services. @ReligiousT and @SecularLad discuss door knocking.

Episode 27 - KIDS EDITION! Episode for the family.

I borrow @bernadettechin and @amadrianson's kids for half an hour. In a nice way.

Episode 26 - A JW knocks on the Herd Mentality Dungeon door...

@secularlad comes on to discuss what it's like to leave the Jehova's Witnesses

Episode 25 - New recording equipment! Discussing What Are You Without God?

@marco_iO9 and @RDSticek come on to discuss the book. A theist and the author? What could go wrong?

Episode 24 - Adam gets beaten up by a creationist and a biologist

@gracewithsalt kicks my bum creationist style and @kaimatai kicks my bum schooling me on debating techniques

Episode 23 - #ColonicConsciousness Antivax Edition

@mrhawkes, @francosoup and @jobenhamu join me to discuss antivaxxers with bonus material from @Noah_Lugeons and @CWebb619

Episode 22 - The Ricky Gervais debrief

@MrOzAtheist, @SecularBloke and @GSpellchecker join me to chat nonsense.

Episode 21 - Spotting dodgy science papers

@mrhawkes and I talk science, @atheistblobfish and @secularsurfer join me to help configure my mixing board. Links discussed in the show: http://t.co/r67yUIbcig, http://t.co/G0S6Lm6JHR

Episode 20 - Bilingual Ep! Listen to the instructions!

I speak with my host father (mother?) from France.

Episode 19 - An odd view of religion...

@ReligiousT talks some nonsense with me and Peter from godchecker.com drops in to say hi.