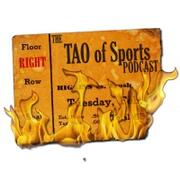 Tao of Sports Ep. 309 – Matt Batchelder (Sr. Director of Tickets, Grand Rapids G

Matt Batchelder oversees one of the more complex ticket operations in the AHL with the Grand Rapids Griffiths. The team is the minor league affiliate of the Detroit Red Wings, which carries with it various issues in order to ensure growth in branding the Griffiths beyond the Red Wings' fanbase. Batchelder discusses some of the outreach sales programming that the Griffiths utilize in order to build their base as well as some of the various ways in which he also trains young executives to become better at sales. Twitter: @Batchelderm

Tao of Sports Ep. 308 – Derek Schuster (Dir of Sales, Philadelphia Phillies)

From 2010 to 2012, the Philadelphia Phillies were unstoppable when it came to ticket sales generation, garner an National League record of 257 consecutive sellouts as well as leading the MLB in attendance for two straight seasons (2011-12). Derek Schuster discusses some of the "good problems to have" while overseeing that run of revenue success from the ticket sales department, telling fans that they would have to reduce their group orders because of limited inventory. Schuster talks about how the Phillies prepared for the days when the demand wouldn't be as great, trying to create additional opportunities to build fan engagement for longer term buys later. Now, with less of a waiting list a...

Tao of Sports Ep. 307 – Mike Minyard (Associate AD Sales & Promotions, Liberty)

Understanding a private university's mission is crucial for anyone who chooses to work on campus. Mike Minyard discusses how Liberty University's mission, since its foundation, has provided its guidance for the types of promotional activities that its athletic department implements throughout the season. Some of these may be difficult for an outside, non-Liberty University person to understand, but Minyard points out that it matters that each member of the institution point directly back to the mission statement and be able to adhere to its example as an ambassador of the university brand. Twitter: @MikeMinyard

Tao of Sports Ep. 305 – NavDeep Sodhi (Author, Six Sigma Pricing)

Pricing ethics isn't as discussed as it should be in the world of sports. NavDeep Sodhi, who has worked for Northwest Airlines in analyzing pricing, talks about some of the ways that sports franchises may not be as ethical in their dynamic ticket pricing structures and variables. Sodhi talks about pricing psychology, both when it comes to how the West, as well as China, react to different price models. This is a very good discussion in a time where teams may not be considering the long-term affects of their pricing decisions on both the customer and the marketplace as a whole. Twitter: @NavDeep_Sodhi

Tao of Sports Ep. 304 – Mark Thomas (Founder, SMT Sports Group)

Many Chinese markets are awakening to the outside world in terms of sports business enterprise, but British ex-patriot Mark Thomas has been working on such developments from inside Shanghai for over 20 years. Thomas discusses some of the fallout from the 2008 Beijing Olympic Games, both from an infrastructure and economic examination, as well as how the Chinese view organized sports leagues in general. Thomas covers how the English Premier League, the NBA and NFL have each tried to expand into the Chinese markets, and what has worked specificially in sport growth in China. Twitter: @Tommo2012

Tao of Sports Ep. 303 – Jamie Nelson (CEO, VenueMenu)

As smart phone applications become a mainstay for the fan's experience in a sports stadium or arena, Jamie Nelson believes his company has created a hallmark to enhance one of the largest components within that ecosystem: Concessions. Nelson's company, VenueMenu, provides an app that users can download and order concessions brought right to their seats. Nelson discusses the several topics surrounding the app's ability; whether it be WiFi capacity within the stadium, logistical concerns of food deliverability or the amount of data that venue operators receive back on each order. This episode is meant to be a deep look into the operational and cohesive aspects of app implementation and to show...

Tao of Sports Ep. 302 – Wade Leaphart (VP & General Manager, Charlotte Hounds)

Major League Lacrosse has had some of its best success in a hotbed of ACC territory with the Charlotte Hounds, engaging fans in both an exciting and winning atmosphere. In only their second year of existence, the Hounds secured the first playoff appearance in 2013 and played for the title, losing only by one point to the Chesapeake Bayhawks. Wade Leaphart discusses his time helping develop the team's schedule, ensuring that the Hounds are not only successful on the field of play, but also in the front office. Leaphart discusses the fan experience and ticket price points, as well as cost comparisons to other sports franchises located in town. Leaphart also discusses what it takes to sell in t...

Tao of Sports Ep. 301 – Jim Alexander (Sr. Director of Business Analytics, Pitts

The world of data analytics is meeting the revenue demands of every franchise, but one of the best steps the Pittsburg Pirates made was installing Jim Alexander from as the team's Director of Tickets into the analytics role. It is important to showcase that those who know how to generate revenue are also those determining what figures matter and what ancillaries measurements do not. Alexander discusses the various ways in which his role has changed over the years, especially transitioning from Three Rivers Stadium to PNC Park. Alexander covers the topic of fan experience, relating it to customer service, and how, when new PNC Park opened, seats weren't automatically sold without the customer...

Tao of Sports Ep. 300 – Kevin Miller (Assistant Athletic Director/Development, W

To properly celebrate the 300th podcast episode, there is a little bit of history between the origins of the Tao of Sports and Kevin Miller, who was an original listener back with the first episode was released. Far be it from any podcast not to honor an early adopter. Miller talks about his own personal and professional goals, stemming from his time at Central Florida, Georgia State and his alma mater West Virginia, and tries to answer the pressing question of whether one can truly separate their emotional ties to a school that they now work at. Miller discusses his first fundraising calls, a remarkable 0-for-26 streak which helped him grow as a development officer into the person that he i...

Tao of Sports Ep. 299 – Jack Effel (Director, The World Series of Poker)

The World Series of Poker has exploded from a small, intimate game of gamblers into a gigantic mega event since the early 2000s when unknown Chris Moneymaker entered as the tournament as an online poker qualifier to become a world champion in 2003, transforming $40 into $2.5 million. Witness throughout the growth has been Director of the WSOP Jack Effel, whose leadership has helped garner ESPN televised coverage, record qualifying players, and has managed a temporary staff of over 2,000 during each annual tournament. Effel discusses some of the factors that go into the WSOP, including branding and sponsorship, as well as the impact that the tournament has had on the City of Las Vegas in term...

Tao of Sports Ep. 298 - Peter Stringer (Sr. Director Digital Media, Boston Celti

The digital media landscape changes daily, especially in the sports world where teams are trying to show impact on various platforms. Peter Stringer's role at the Boston Celtics is about focusing on specific platforms and making them into viable content streams for those who follow the Celtics. Stringer talks about The Celtics "Home Court Advantage" app, the first live streaming mobile app in the NBA that he helped launch, as well as how it fits into the overall paradigm of the Celtics content strategy. Stringer discusses some of the various social media platforms available to sports teams, including Twitter and Facebook, and how the organization tries to maximize encounters on both. Stringe...

Tao of Sports Ep. 297 - Amber Lilyestrom (Assoc. AD of Marketing & Strategic Ini

At the FCS level, everything runs on a very thin budgeted operational staff in order to carry out various tasks. The University of New Hampshire Athletic Department is no different, especially when it comes to branding and marketing efforts, overseen by Amber Lilyestrom. The means dedicating a lot of time, resources and sweat equity to various tasks personally that would otherwise be handed by a staff at the FBS level. Lilyestrom talks about her management style, including some of the promotions that she has implemented. Lilyestrom also as NACMA Board Of Director/3rd Vice President and has plenty of duties to attend to, and explains that each of these tasks doesn't distract from her biggest ...

Tao of Sports Ep. 296 - Kevin Kulp (President, Harrisburg Senators)

The Harrisburg Senators have managed to survive and thrive amid several major metro areas that surround the franchise and its community. Senators' President Kevin Kulp explains some of the thoughts behind growing team revenue and attendance at a time when other teams are suffering from community economic issues. Kulp discusses some of the factors that he uses to help build up not only the Senators' brand in the area, but also present a family-fun entertainment option to the greater community through minor league baseball. Twitter: @senspres

Tao of Sports Ep. 295 - Chris Syme (Principle, CKSyme Media Group)

Chris Syme specializes in social media for athletic departments. Social media is The Wild West in sports, however, a lot of athletic directors don't fully grasp what to do with it, and hire Syme to help navigate a direction that works for the overall university brand. Syme talks about some of the challenges that come with building a social media brand, what differing platforms to follow, and what works for individuals as well as department-wide initatives. Syme also discusses the challenges facing sports information colleagues, as well as the importance of COSIDA joining NACDA, as well as some of the issues that have been raised regarding SID health and whether or not SIDs are shut out of at...

Tao of Sports Ep. 294 - Trip Durham (CEO, 2D Consulting)

First time athletic directors at small colleges often are overwhelmed by new tasks such as marketing, branding and communications. That's where Trip Durham comes in, running 2D Consulting, which seeks out those opportunities to help young ADs build their brand while in the top chair of the department. Durham talks about his past association as one of NACMA's leaders, which has helped increase the collective marketing acumen for the entire collegiate athletic landscape. Durham discusses his 22+ years in athletic administration and some of the challenges that new athletic directors, as a first time head of a department, who are looking to make the most of their revenue streams in marketing, co...

Tao of Sports Ep. 293 - Jeff Berryhill (Director, National Sales Center)

Jeff Berryhill oversees one of the most complex sales operations for any professional sports league. Located in Blaine, Minnesota, the National Sales Center helps develop "fresh out of college" graduates and transforms them into cutting edge sports sales executives for Major League Soccer. Berryhill discusses some of the things that the NSC candidates go through, including dorm life, with no guarantee of a job at the end of the training cycle. Berryhill talks about what makes a great sales staff go, how he has helped place great young executives with MLS franchises, and why it is important to be mobile in the sports industry if executives want to stay in the sports industry. Twitter: @BhillM...

Tao of Sports Ep. 292 - Chris Yates (Principle, Huddle Productions)

Chris Yates is one of the new age media brands in sports, extending out through the Internet through social media, especially with Google Plus Hangouts. Yates talks about what works, and what doesn't, in digital media as well as why patience is one of the valuable keys to building up a credible brand online. Yates discusses his infamous first interview with Grumpy Cat, as well as how he has interacted with and created a large audience in a space that rivals some small traditional media platforms. Twitter: @ChrisYates11

Tao of Sports Ep. 291 - Reed Kuhn (Author, Fightnomics)

As M.M.A.'s popularity explodes, so do the various options used to measure a fighter's success. Author Reed Kuhn comes onto the podcast to talk about his book, Fightnomics, which looks at breaking down statistical factors in where a fighter's focus is on and questions various fighting tactics over the years. What really matters in a fight? What surprising factors don't? Kuhn discusses why the M.M.A. is ready for a Moneyball era of its own and how analytics can change the entire playing field. Common theories about MMA get put to the test with a little bit of science, and a whole lot of numbers. And so much more. Kuhn talks about how the fight game will never look quite the same after the boo...

Tao of Sports Ep. 290 – Aileen McManamon (Senior Partner, 5T Sports Group)

Partnership development in sports is one of the key ways of ensuring corporate sponsorship growth. Aileen McManamon works as a conduit between the sports organization and corporate partner, trying to ensure that brand development fosters an ROI for any major business affiliation with a team or sports event. McManamon talks about some of the factors that go into creating good activation, as well as some of the larger scale VIP experiences, such as the 2006 Torino Winter Olympics. McManamon discusses her time as President and COO of the Vancouver Canadians minor league baseball franchise, as well as the Director of Marketing for FIAT, overseeing affiliations with Tour de France, German Hockey ...

Tao of Sports Ep. 289 - Ralph Morton (Executive Director, Seattle Sports Commiss

In the last 10 years, Ralph Morton has helped initiate one of the most active sports commissions in the United States. As Executive Director of the Seattle Sports Commission, Morton has been in some of top dealings for major league teams, area data and political conversations over publicly-funded stadiums and arenas. Morton also helps bridge the game for major outside sports promotions that want help accessing the market and media when putting on events in the city of Seattle. Morton talks about the Seattle Super Sonics' departure and its effect on Queen Anne Hill around Key Arena, as well as the history of the Seattle Sports Commission throughout the years.

Tao of Sports Ep. 288 - Nate Silverman (Sales Sports Consultant)

Nate Silverman has worked for two NBA teams, run his own sports consulting firm, and sold corporate sales for Learfield Sports. Silverman knows the sales game and how to move inventory. Silverman talks about some of his methodology, including how to engage high dollar CEOs into buying the night of a game for the rest of the season, as well as getting them to pull out that infamous "black card" with no credit limit. Silverman talks about his time at the Seattle Supersonics, including his ability to get the preferred vendor status for the Microsoft account which meant a ton of inbound calls while the rest of his colleagues were making out-bound ones. Silverman talks about his utter disappointm...

Mike Veeck (St. Paul Saints)

Mike Veeck is part of baseball marketing lore. Veeck is third in the fourth generation of marketing geniuses which have graced baseball since William Louis Veeck Sr. became president of the Chicago Cubs in 1919 and created Ladies Day, bringing out more women to the ballpark. Not to be outdone, Mike Veeck's father, Bill Veeck, was famous for "umpireless games" and sending 3-foot-7-inch Eddie Gaedel to the plate in a game. Now, Mike is the resident baseball marketing genius, running several minor league franchises including the independent St. Paul Saints, which has a pig deliver baseballs to the umpire and had "Senator Larry Craig Bobblefoot Night." Mike Veeck talks about some of the aspects ...

Tao of Sports Ep. 286 - Ryan Madayag (Marketing Director, University of Washingt

Ryan Madayag has a had a long successful career in sports marketing, starting with the NFL's Seattle Seahawks in 2004 as the team's fan development manager, which fostered a Super Bowl run in 2006 and the berth of the Seattle Sounders FC in 2008. Madayag talks about the Seattle market, some of the aspects of what traditional media still means even in a tech-savvy city, and how to impact fan engagement enough to draw them into the stands. Madayag talks about some of the challenges of marketing multiple college sports compared to only two professional ones, and some of the factors that go into building one of the best home football advantages in newly-renovated Husky Stadium.

Tao of Sports Ep. 285 - Bill Hogan (Athletic Director, Seattle University)

Athletic administrators cannot do better than to replicate someone like Bill Hogan, who has been in the sports field for over 30 years at three different universities. Hogan talks about his time at Seattle University, especially mentioning the fighting to search out the department's long history which had been placed underneath a pool to rot. Hogan discusses his vision for bringing back Division I athletics to Seattle University after 29 years as well as capturing the city's attention by playing at the Key Arena. Hogan exemplifies his philosophy on grooming young administrators in his department and takes a few shots at the host, which is not unlike Hogan at all.

Tao of Sports Ep. 284 – Jessica Smith (Assistant Director of Social Media Strate

Jessica Smith is one of the best sports social media analysts who completely refrains from calling herself an expert and never trusts anyone who claims to be an expert. Smith talks about what really works and what doesn't in social media, especially in the world of branding. Smith discusses strategies and tactics of ever evolving platforms such Facebook, Twitter and LinkedIn. Smith stresses the importance of school athletic departments to leverage their traditional media assets by telling their stories via social media. Twitter: @WarJessEagle Website: http://socialnsport.wordpress.com/

Tao of Sports Ep. 283 - Leroy Denton (President, Ticket Return)

In 1999, Leroy Denton recognized an issue of redemption of tickets for local sports events and decided to do something about it, forming Ticket Return, a company that has grown from a lone client in the Peoria Chiefs its first year into becoming the largest ticketing vendor of minor league baseball clients. Denton has now set his sights on developing one of the premier ticket conferences annually, with Ticket Forum, Feb. 7-8 in Charolette, NC and talks about some of the ways that the conference will develop its attendees, including presenting a certification process for all Ticket Return acumen in order to help its clients hiring those interviewees who have truly mastered the Ticket Return s...

Tao of Sports Ep. 282 – Michael Mink (Commissioner, X-League Football)

Michael Mink has been around football for his entire life and now considers himself blessed with an opportunity to found his own indoor football conference, the X-League. Mink has seen the challenges of running minor league football franchises in the past, with an experience in Yakima where the team was doing well, but the entire league was not and collapsed around him. Now in Florida, Mink feels he has a legitimate shot at making the X-League a success; that means ensuring that each team owner has the acumen to operate their franchise effectively for the sake of league health. Mink talks about some of the issues surrounding his motivation to get into coaching in general, including the guida...