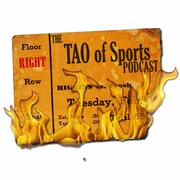 Ep. 382 - Al Guido (COO, San Francisco 49ers)

Al Guido is helping oversee one of the newest trends in stadium venues: the online data core principle of capturing as much customer information as possible, while still creating a fan experience unlike any other. Guido talks about the 49ers decision to leave Candlestick for Santa Clara, as well as some of the numerous reported customer features such as detection of bathroom and concessions lines, as well as the various seating option programs for the 49er faithful. Twitter: @AlGuido

Ep. 381 - Kerry Vick (Sr. Ticket And Premium Manager, Indianapolis Indians)

Kerry Vick represents one of the premier sides of minor league baseball, both as ticket manager as well as in charge of premium seating. Vick talks about the various tasks of attempting to get folks out to the ballpark, some of the challenges of competing in a NFL/NBA city with a minor league product, and how to keep retaining long-term customers.

Ep. 380 - Ryan Ivey (Athletic Director, Texas A&M Commerce)

Ryan Ivey represents some of the new ways that a modern college athletic director can reach out to the public, as well as grow their networking capabilities through social media. Ivey hosts his own Twitter chat #scachat on Sunday nights, bringing together small college administrator issues and people together to discuss the pending challenges in the small college field today. Ivey shares his thoughts on hiring, firing and how to create a long-standing vision for an athletic department. Ivey also talks about his decision to be a NACMA board member, rather than just be a NACDA member like the majority of his athletic director colleagues in the field. Twitter: @RIvey35

Ep. 379 - Nicole Bucholtz (Director of Marketing, Duquesne University)

Nicole Bucholtz introduces a fresh new marketing term to the podcast: "Duquesne-able." It resides under the notion of what will and will not work within Duquesne University's campus community standards for marketing and promotions at athletic events. Beyond that, Bucholtz shares her vision for making an energetic, fun atmosphere at Duquesne events, and how to engage the student population into attending on-campus games. Bucholtz talks about her past as a graduate assistant at Memphis, an intern at Embry-Riddle and some of the things she's learned along the way, including how to connect and support other young professionals in the field, regardless if they are applying for the same positions ...

Ep. 378 - Drew Brown (Associate Commissioner, ECAC)

The East College Athletic Conference supports 303 member institutions at 3 levels of the NCAA. That means dealing with various budgets as well as department staffs. Drew Brown discusses his role within an external relations capacity for the ECAC, as well as how to fairly faciliate both operations and marketing from a conference level.

Ep. 377 - Chris Quinn (VP of Business Development, Detroit Pistons)

Chris Quinn has the task of filling up the premium seating experience against several new stadium renovations within the Detroit landscape. That includes a new NFL, MLB and NHL stadium coming online as well as the challenges of the Detroit economic situation. Quinn takes on some of the issues with premium seating, and whether there is something to be said about the luxury experience for Detroit Pistons fans and what they are seeking. Twitter: @Chris_J_Quinn

Ep. 376 - Derek Van Der Mewre (Athletic Director, Austin Peay)

Derek Van Der Merwe represents one of the truest forms of the NCAA spirit. A former walk-on at Central Michigan who became a scholarship athlete, Van Der Merwe stayed at CMU in various roles over 17 years, eventually rising to Deputy Director, before deciding to challenge himself with the Athletic Director position at Austin Peay. Van Der Merwe shares his insights on what long-term stability in one career can help and harm during an interview search, as well as his thoughts on hiring young professionals looking to break into the field. Van Der Merwe also discusses the recent Power 5 autonomy vote, as well as whether it may cause some schools to lose their way in college athletics by virtue o...

Ep. 375 - Ryan Robbins (Dir of Premium Sales, Cleveland Indians)

Ryan Robbins has worked in sports for over 14 years, working for the New Orleans Saints, Cleveland Browns, Chicago Fire, Oakland Raiders and now the Cleveland Indians. Robbins discusses why the premium sales market is so precious to the bottom-line of any franchise, and some of the ways to improve customer service retention by building trust and loyalty with fans. Robbins also talks about some of the various new ways that the Cleveland Indians are changing their sales model, by enforcing a multi-level sales training approach with their new account representatives, which may turn franchise executive heads around the nation, but may also have a lasting impact in transforming how sales are done...

Ep. 374 - Dan Lefton (President, Dynasty Sports & Entertainment)

Dan Lefton represents a new trend with the sports sales; he left the primary ticket market side as a Vice President at the Brooklyn Nets in order to start his own secondary ticket solution company, Dynasty Sports. Lefton discusses the transition of starting to understand the secondary marketplace a lot more, and some of the challenges that franchises face as they move tickets in the modern era. Twitter: @DynastySE

Ep. 373 - Brad Wurthman (Assoc. Ad/University of Cincinnati)

Brad Wurthman represents the new thinking model of sports marketing; strategic communications. It is about a global understanding of how each message is created, translated, and conveyed to the buying public. Wurthman talks about his time at the University of Cincinnati, where he has built his career from the ground up, as well as what he has learned along the way. Wurthman (a proud Canadian - as if there are any different kind), also chats about his time in the Canadian Football League, and what that experience did to help shape his career. Twitter: @Wurthman

Ep. 372 - Brandy Mills (Sports Marketing, Boxman Studios)

Brandy Mills has worked within the sports marketing space for some time, trying to activate sponsorship for an Ice Arena, International Raceway, and now, Boxman Studios. Mills shares her insights into building bigger brand activations through sponsorships, as well as her thoughts on what doesn't work within the space. In a time when corporate sponsorship is at a crossroads as to what to do to activate its product, Mills believes her work with Boxman Studios can help cause a significant, positive separation within the gameday space with a unique product found nowhere else in the world. Twitter: @BrandyMills_

Ep. 371 - Tom Veit (Partner, S2 Sports & Entertainment Solutions)

Tom Veit is one of the largest turn-around artists in sports business. He's worked in MLS, XFL, college athletics, WWE and motor sports, creating revenue generation solutions for operations that were failing to deliver. Veit shares his experiences working in different environments, including some of the misnomers about scheduling/booking for World Wrestling Entertainment, as well as what hurt the XFL overall. Veit has a driving passion to building long-term revenue for an operation, but doesn't always see the employees as the problem, sometimes its the system that isn't in place properly.

Ep. 370 - Jason Gonella (VP, Van Wagner)

"Mr. Premium" Jason Gonella talks about one of the highest revenue portions of sports sales; luxury suites and seats, as well as how to build a clientele for that space long term. Gonella returns to the podcast to share his wisdom on what actually makes a luxury space viable, as well as the issue of whether there may be too much premium inventory going on sale at once, and whether that can burst the bubble of luxury seating sales. As suites transition into loge boxes or club seating, Gonella discusses the issues around those types of philosophical and real world changes to the entire sports sales space. Twitter: @JasonGonella

Ep. 369 - Chloe Jeffers (Tactics Manager, Fox FM)

Chloe Jeffers has worked in the international media for several years, and brings her knowledge to the podcast. Jeffers has worked primarily in Australian radio, with stints overseas in the United States and Caribbean. Jeffers talks about some of the differences of communication, as well as how it relates to building up a connection with the audience. A die-hard Australian Rules Football fan of the Hawthorne FC, Jeffers also brings examples of why fan membership is so important to Oceania's population, and how far they are willing to go in order to showcase their loyalty to one sports brand. Twitter: @ChloeHill44

Ep. 368 - Brett Zalaski (Principal, Get After It Sales)

Brett Zalaski has a wealth of sports sales knowledge that extends beyond just one team or one league, and crosses the threshold into creating a new selling acumen. Zalaski explains his methods on building a great sales team, whether it is at the NBA, MLS, or MLL. Zalaski talks about starting the MLS Sales Center in New York, and the pride he takes in seeing its current growth, along with what the lacrosse game has to do in order to become a true major league product to be reckoned with on the national scene. @BZalaski

Ep. 367 - Daniel Pinne (Digital Strategist, Powershop Australia)

Daniel Pinne has worked in Australian sports for over a decade, helping build communication and social platforms for teams as well as organizations. Pinne shares his knowledge of the Australian sports scene, what they react to, as well as some of the best ways to interact with fans via social media. Twitter: @DanPinne

Ep. 366 - Christian Molnar (Director of Retention/Development, Philadelphia Eagl

One of the most qualified industry leaders in premium sales is Christian Molnar, who is directly responsible for the unprecedented growth that The Philadelphia Eagles had moving from Veterans Stadium to Lincoln Financial Field. Molnar talks about his legacy at building up the premium seating retention program during his initial tenure at the Eagles, then deciding to challenge himself in Los Angeles with AEG at the Staples Center during one of the worst periods for premium sales during the 2008 economic crash. Now, returning to the Eagles after three years away, Molnar has helped retain and develop some of the best fans in the business. Molnar shares some of his insights into what makes premi...

Ep. 365 – A.J. Maestas (President, Navigate Research)

An interview that was original setup to record in North America, was instead recorded in Melbourne, Australia. A.J. Maestas discusses his analytics business model for sports, where fan engagement isn't just about how much a fan enjoys the in-stadium experience, but also whether they interact with the corporate signage and other sponsorship activities to create activation. All of this comes down to measurements and numbers, and Maestas has quite a few, including some alarming statistics for Major League Baseball with its young audience members. Twitter: @Navigate_Res

Ep. 364 - Matt Hill (Director of Suite Sales, Tampa Bay Lightning)

Matt Hill comes into the sports business world from the unique perspective as a former athlete. A devout hockey fan, Hill now sells the product that he loves, but understands the business of premium and suite sales a lot better than he did as a player. Hill expands on some of his misconceptions prior to selling premium seat inventory, and what the Tampa Bay Lightning have done in order to innovate their suites, as well as cause fans to want to renew annually.

Ep. 363 – Ben Flavel (Co-Founder, CheckinLine)

Ben Flavel represents one of the most interesting start-ups happening in sports business software, Checkinline, which allows fans to digitally find ways to mark their territory for tickets through an online queuing app. Flavel discusses how the Australian software company has grown to the point of expansion in the United States marketplace, helping Arizona State University determine queuing statuses for students looking to access athletic events. Flavel also covers some of the issues that may stem from the secondary market, and whether brokers can access and corrupt the entire process. Twitter: @NeoCogs

Ep. 362 – David Barton-Ginger (Digital Channels Manager, New Zealand Rugby Union

The New Zealand Rugby Union "All Blacks" are one of the most historical teams in all of sport. Known internationally for their high winning percentage, ambassadorship of New Zealand national pride, and "The Haka" war dance prior to each match, the All Blacks are a powerhouse sports brand that are just starting to emerge in the United States scene. David Barton-Ginger handles the All Blacks' digital channels, and sits down to explain the historical rise of the club, as well as its bright, broad future on the international sports scene. Barton-Ginger also defines "The Haka," and invites those curious to learn more to go to New Zealand Rugby Union's official website: www.allblacks.com Twitter: ...

Ep. 361 - Markeisha Everett (Director of Sports Marketing, WVU)

Markeisha Everett has blazed a trail in college marketing quickly in her career, first rising from an assistant in the Bowling Green State ticket office, to working in marketing at North Dakota State, the University of Missouri, Gonzaga and now as a Director of Sports Marketing at West Virginia. Everett discusses her passion for revenue generation, how she understands the role of tickets separate from that of marketing and promotion, and what it truly takes to drive passion in fans to have them attend live sporting events. Twitter: @MarkeishaDenise

Ep. 360 - Ken Halpin (Associate AD of External Affairs, EWU)

Ken Halpin has an interesting start in college athletics. Originally as a game equipment manager at a community college, Halpin used resolve to work as a third party corporate sponsorship rep for KP Sports at Eastern Washington University, then left the company for a bank, before jumping back to EWU as an associate athletic director of external affairs. Halpin discusses some of the challenges that he has had, especially in building a cohesive staff unit centering on communication, marketing and fundraising. Aside from mentioning his ardent aversion to reading fiction, Halpin talks about some of the things that drive him personally and professionally as he serves as a senior administration st...

Ep. 359 - Eric McKenzie (VP of Ticket Sales, San Diego Padres)

The San Diego Padres are performing one of the more dynamic changes to ticket sales during the modern era, adopting a fan membership model which is typically in sports clubs overseas, but also adding their own sales focus mentality to the measure. Eric McKenzie discusses the ins and outs of this new process, as well as how the adoption has gone from a season ticket to a fan member in the mind of the fan being sold on the conversion. McKenzie also talks about the late Tony Gwynn, and his impact on San Diego sports. Twitter: @JEricMcKenzie

Ep. 358 - Sean Callanan (Principle, Sports Geek)

Sports Geek's Sean Callanan is one of the foremost strategists on digital. Having been on the podcast previously, but by Skype, this interview represents the first face-to-face meeting with Callanan, in Melbourne, Australia. Callanan shares his option on all things social, including Facebook, Twitter and those darn Google Hangouts, which he calls YouTube Hangouts with a Google Plus thread attached. Callanan also mentions details on his own podcasts Sports Geek as well as Beers, Blokes & Business. Twitter: @seancallanan Listen to the other part of this "Happy Days" crossover podcast with Sean right here on the Sports Geek Podcast.

Ep. 357 - Chris Thompson (SID, TESC)

Chris Thompson seems always available to provide instant and necessary prospective on the sports industry as a whole. Returning to the podcast for a second stint, Thompson discusses his life as a father and husband, as well as his ability to separate his work life from his home life. Thompson also shares his views on what allows his role at The Evergreen State College to be fulfilling along with his relationship with the student athletes, coaches and media. Twitter: @cpt1982

Ep. 356 - Adam Haukap (Executive Director, Arkansas State)

One of the rising stars of college athletics is Adam Haukap, who returns to the podcast as a new member of Arkansas State's Red Wolves Foundation. Haukap talks about a portion of the industry that rarely gets discussed: Transitioning to a new place when you are already at the top of your game. Haukap moved from a senior associate athletic director role at Oklahoma State to Arkansas State, to challenge himself further in the field. Haukap discusses "the move" which meant having his family in one state, working in another, and driving 8 hours back home to become a weekend parent and husband until everything was settled. Haukap also comments on the fact that he is a "dapper dresser" as well as ...

Ep. 355 - Greg Herring (Assist AD/Marketing & Sales, East Carolina)

Greg Herring has spent the majority of his career helping build marketing strategies for six athletic departments. As a former NACMA President, Herring has also helped lead his peers in the field to understand what can grow and develop fan affinity for the college athletic product as well as build a program's base overall. Herring discusses his thoughts on what builds a great marketing and promotional calendar, as well as how to attract the elusive fan. Twitter: @HerringK1

Ep. 354 - Ben Goss (Associate Professor, Stetson University)

The sports industry's involvement with sports management programs, especially graduate degree tracks, is a complicated one. There is an "at arm's reach" relationship between the two. Stetson University's Associate Professor Ben Goss sits in for a talk about how the two components of the industry (education and application), appear so far apart at times. Goss mentions his view of where the sports management programs in general have had a shortfall for the industry as a whole, but also where they thrive. Goss also discusses his issues with Mark Cuban's dismissive about sports marketing, and where he feels sports marketing students can become an asset to any professional team or college athleti...

Ep. 353 - Andy Ruge (Associate Athletic Director of Marketing, George Mason)

Andy Ruge, from all appearances, looks like "The Dude" from The Big Lebowski, and he's got the humor to back up that title. Ruge is one of the funniest loving guys in the college athletic space, serving as a sports marketer for George Mason after a stint in minor league baseball. Ruge fully understands the fight of trying to get the fan into the building, to enjoy themselves regardless of the score, and shares his vision of what good sports marketing can be within college athletics. Ruge professes himself to be a constant learner of the sports marketing craft, which has kept him near the top of his game, even back a few years ago when George Mason made a Final Four run and everyone proclaime...

Ep. 352 - Devin Crosby (Deputy Director, Kent State)

Devin Crosby is preaching the gospel of EQ (Emotional Intelligence) in college athletics. Crosby was a previous guest on the podcast where he briefly discussed EQ, but now, meeting him at NACDA 14 in Orlando, it presented a great opportunity to go into an expansive amount of information on the EQ movement as well as his growth in college athletics at Kent State. Crosby presents an opportunity for all supervisors as well as employees to better understand each other, without fear, in the college athletic space. Twitter: @DevinlCrosby

Ep. 351 - Chris Yandle (Assistant AD/Communication, Miami)

Chris Yandle is the recipient of COSIDA's 2014 Rising Star Award, and with good reason. Yandle has helped bridge the gap between the old Sports Information era of press releases to the new one of digital communication. Yandle discusses some of the hot topics going on the sports communication field, as well as where the industry needs to head in the next few years. Twitter: @ChrisYandle

Ep. 350 - Danielle Mayeaux (Asst AD/Tickets, Marketing, Game Ops, McNeese St)

Danielle Mayeaux has created an expansive personal brand via social media in a relatively short time in college athletics. Focusing on professional development overall, Mayeaux brings to the table the thought that it is okay to fail at something, as long as you learn from it and don't repeat it. Mayeaux discusses her journey from being a soccer student athlete at Charlotte to a graduate assistant at Memphis and now as an assistant athletic director at McNeese State. Mayeaux shares that each stop along the way has meant learning a lot about herself, as well as her interactions with others. Twitter: @DMayeaux18

Ep. 349 - Andy Fee (Associate Athletic Director for Development, UC Santa Barbar

Andy Fee oversees athletic development for UC Santa Barbara and explains how the geographic location of its alumni means expansive reach to various places outside the local area. Fee talks about the goal to get to know the donor, to understand their needs and ensure that long-term gifting is done in manner that helps the university's core mission. A portion of the interview turns toward the subject of the tragedy of May 23, 2014 where the Isla Vista killings near the campus of UC Santa Barbara, where seven people were killed, and thirteen others received non-fatal injuries. Fee talks about how the campus community has sought to react to that worldwide news event, whether it is wise to suspen...

Ep. 348 - Stephen Master (SVP Global Head of Sports Practice, Nielsen)

The complex world of television ratings and audience viewership analytics are explained by one of the authorities on the subject, Stephen Master, who oversees the Sports Practice department of The Nielsen Company. In what transforms into an extensive discussion on what makes up viewership as well as what corporate clients are looking at when advertising, Master explains some of the more in-depth components of ratings numbers. Twitter: @StephenMaster13

Ep. 347 - Russell Scibetti (VP, KORE Software)

Russell Scibetti has helped revolutionize the sports business conversation since 2008 with his blog, TheBusinessOfSports.com, as well as the expansive #SBWEEK that has sought to build a networking capability across the global for those in the business. That's Scibetti's passion, as well as his extensive work in data analytics and CRM with The New York Jets and now as VP of KORE Software. Scibetti shares his thoughts on the data revolution undertaking sports sales departments, as well as striving to gain mass certification of sports management programs in order to ensure that they are creating specific standards for tomorrow's leaders in the industry. Twitter: @RScibetti

Ep. 346 - Jared Rose (Sales Manager of Corporate Partnerships, Portland Trailbla

Jared Rose's 13-year career has spanned from a minor league baseball team, two arena football league teams, and two NBA corporate partnership departments. Rose talks about his interest in designing great corporate partnerships, as well as the fact he helped launch one of the most successful Arena Football League 2 franchises in history in the Spokane Shock. Rose discusses various components of a corporate partnership, as well as understanding why it is necessary to move in order to propelling your career forward, along with challenging yourself. Twitter: @JaredRoseCity

Ep. 345 - Ben Ackerman (President, Experience)

The Experience App just won the Best In Sports Technology Award in 2014 by Sports Business Journal. Ben Ackerman comes on the podcast to discuss what the Experience App is, and how it can revolutionize sports revenue in-arena by developing a newer smartphone technology to allow VIP experiences as well as in-game upgrades for fans. This is a new territory for sports business, as in-stadium WiFi capabilities are being established and upgraded, as well as the idea of franchises accepting as much small data information to build customer profiles to sell more to their fans as well as understand fully who their fans truly are. Twitter: @ExpApp

Ep. 344 - Trevor Christiansen (Ticket Manager, Fargo Force)

The Fargo Force junior hockey league team is tasked with the impossible each winter; put on a compelling hockey product with a small population, against one of the premier college hockey teams in the country (North Dakota). Trevor Christiansen has been with the Force for several years as first an intern, and now as ticket manager, and explains how the organization markets itself and remains successful, despite the fact that other previous professional hockey entities failed in that same market. Twitter: @ForceTicketGuy

Ep. 343 - Jason Rittenberry (President, IRG Sports)

Jason Rittenberry is one of the key players in The International Hod Rod Association, as well as the International Raceway group, which owes and operates several raceways throughout the country. IHRA is the second-largest drag racing and fourth largest motorsports sanctioning body in the world, hosting two national touring series, the Nitro Jam Drag Racing Series, and the Thunder Jam Series, covering over 12,000 racers while sanctioning over 100 motorsports facilities. Rittenberry talks about the issues facing motorsports in general; the struggles that oval track races are having compared to drag racing's renaissance, as well as how to attract more of the public to the track. Twitter: @JMRit...

Ep. 342 - Matt Cerrone (Director of Digital, SNY)

Matt Cerrone represents the new frontier of digital media. Formerly an independent blogger with MetsBlog.com, which he grew into a powerhouse brand with over 250 million hits on his site, Cerrone has now entered the big leagues as the Director of Digital at SNY cable television. Cerrone discusses some of the various issues surrounding the blog, podcast and overall digital landscape, where folks mostly misconstrude what it truly takes to generate a lot of hits by building a brand overtime, instead of being an overnight success. Cerrone also talks about his role at SNY, as well as why the talent pool in the world of blogging may be a lot thinner than it was only a few years prior. Twitter: @Ma...

Ep. 341 – Alison Strekal (President, Reno Big Horns)

When this podcast was recorded, Alison Strekal had only one day on the job as the president. That's when you know things happen quick in the sports industry. Strekal sat down for the podcast, and held her own under her new title position. Strekal shares some of the challenges of the Big Horns brand as well as her vision of what she wants the franchise to be during the off-season. Strekal has been working for the team for several years, starting off with her initial role of a 20-hour a week inside sales rep for the team. Strekal talks about her experiences in trying to sell the NBADL product to the Reno locals, as well as some of the various promotions that the team has highlighted over the y...

Ep. 340 – Lou Imbranio (Founder, Sports Business Academy)

Sports marketing strategist Lou Imbranio is creating what may end becoming one of the largest industry teaching tools online in the Sports Business Academy. Imbranio is sharing his knowledge of the industry, especially how to correctly work on marketing directly to the customer, as well as sharing some of his vision on what works and what doesn't when trying to connect with fans. Imbranio pulls no punches as he talks about exposing the weakness of the lazy, as well as why some teams fail and some teams just get it. Twitter: @LouImbranio

Ep. 339 – Greg Esposito (Digital Manager, Phoenix Suns)

Greg Esposito grew up a Phoenix Suns fan, being one of the few people actually from the metro area to live there as an adult. Esposito shares his journeys, coming up as a media major in college, and building up his resume with several different ventures until he landed the dream job of working with the Phoenix Suns. Esposito talks about some of the various challenges of working in the digital space, especially when it comes to social media platforms and building a great content calendar. Twitter: @Espo

Ep. 338 – Al Clark (Former MLB Umpire)

Former umpire Al Clark officiated for over 30 years, calling three thousand games, two All-Star games, seven playoff games, and two World Series. The son of a former sportswriter, Clark was a mainstay for several historical MLB moments. Clark has co-authored his autography, "Called Out But Safe: A Baseball Umpire's Journey," in which he chronicles his life in baseball, as well as some of challenges to his integrity, including switching airplane tickets in 2001 which led to his dismissal as an umpire, as well as his 2004 conviction for mail order fraud stemming from signing multiple memorabilia statements of authenticity for collectables that were never used in games he officiated. After serv...

Ep. 337 – Scott Jurgens (Associate AD of Marketing, Montana State)

Scott Jurgens talks about the challenges facing an FCS powerhouse in Montana State, where the wins on the field are there, but it really takes an additional effort of marketing in order to engage the audience. This doesn't just include football, as basketball may be a winner, but harder to draw fans to because of the cold weather and the remoteness of Billings, Montana. Jurgens expands on the efforts in order to embrace the new culture that is building at MSU, as well as some of the social media and marketing efforts in order to ensure that the stands are packed every home game. Twitter: @ScottJurgens

Ep. 336 - Bob Cohen (President, Cohen Strategies)

A communications expert with over 25 years of experience in terrestrial radio, Bob Cohen talks about some of the challenges facing those who are trying to develop a great corporate sponsorship campaign for a sports franchise using broadcasting rights. Cohen shares his enthusasm for the radio industry, after spending 20 years at Clear Channel Communications, one of the largest terrestrial radio owners in the United States. Cohen talks about his vision to combine different ways of ensuring that sponsorship activation happens between the client and the franchise, determining that what is necessary isn't just signage, but a real dialogue between the two. Twitter: @BCohenStrategy

Ep. 335 - Jason Anderson (Director of Ticket Sales & Operations, Dover Motorspor

Jason Anderson has sold tickets since the mid-2000s, and in that time, has gain a ton of experiences. Anderson shares his views on ticket selling, especially for the Dover International Speedway, where one annual event can make or break the company's bottom line. Anderson talks about the skill level required to build prospects into customers, as well as how he transitioned from the NFL and Arena Football League, where he sold for the New Orleans Saints and New Orleans Voodoo, respectively. Anderson was present when Hurricane Katrina struck the Ninth Ward, and relives some of the scary parts of that entire ordeal. Twitter: @JAndersonTix

Ep. 334 - Bill Sutton (Sports Marketing Legend)

Bill Sutton has helped bring sports business into the modern age; his legacy is in developing the NBA's Team Marketing & Business Operations into some of the most dynamic sales centers in all of sport, coupled with his tenures at the University of Central Florida and now at University of South Florida overseeing two of the more innovative sport management programs in the country. Sutton talks about the role of sales in sports, as well as integrity into what is being sold and who is selling it. Sutton also speaks about the issue of Mark Cuban's criticism about sports management programs and the advent of sports marketing degrees, and whether debt service is one of the biggest issues facing th...

Ep. 333 – Ryan Donckers (Director of Sports Sales, Red Lion Hotels)

Ryan Donckers has worked in every component of the sports industry paradigm. A punter at Eastern Washington University, Donckers' parlayed his student-athlete acumen into a job as Director of Ticket Sales at the Spokane Indians MiLB team. Donckers has the ability to share both sales knowledge on the ticket and corporate sales side, as a former corporate sales rep for Washington State University and IMGL. Now as the Director of Sports Sales for Red Lion Hotels, Doncker's job is trying to accommodate large football rosters, as well as create the meeting spaces necessary for football operations directors to smoothly transition toward game time. Twitter: @RDonks14

Ep. 332 – Kevin DeShazo (Principle, Fieldhouse Media)

Fieldhouse Media has been one of the companies that has been working with college athletic departments in terms of social media education, monitoring and brand protection. Kevin DeShazo talks about some of the ways that college athletic directors can protect their department through social media initiatives such as Facebook, Twitter, Instagram and Snapchat. DeShazo isn't really a fan of the adoption of Snapchat, and discusses its possible pluses and potential failings, both for the athletic department and the end user. DeShazo covers various points of entry for social media into how to draw fans to games as well as ensure that what is said on those platforms by student-athletes and coaches i...

Ep. 331 – Mike Ozanian (Executive Editor, Forbes Sports Money, Yes Network)

One of the premiere journalists covering the world of sports business today is Mike Ozanian, who shares insight into everything from media rights to franchise valuations. Ozanian goes deeper when talking about the impact of fans actually in the building compared to those watching on televisions at home. This includes the largess of media rights deals such as the $8.3 Billion deal between Time Warner Cable and the Los Angeles Dodgers. Ozanian also discusses the idea of whether the teams are competing against themselves in terms of attracting fans through the doors while also trying to get them to watch through other media. Ozanian speaks on the athlete as a brand driver of revenue both indivi...

Ep. 330 – Brendan Falvey (Dir of Business Development, Brand Iron)

The role of brand and corporate sales are discussed with Brendan Falvey, who has worked on every corner of brand development in sports. Falvey has been on the side of the sports franchise with the Colorado Rockies, selling sponsorships to companies. He has also been on the company side, trying to initiate sponsorship opportunities. And finally, Falvey has been on the business development aspect as a middle man between the company and team, trying to best create activation for both the client and the team. His experience is dynamic, helping ensure that the role of brand and brand development is taken serious by all parties involved. Twitter: @BFalvey

Ep. 328 – Zach Dayton (Asst AD of External Operations, Pace University)

NCAA Division II is quickly becoming just as sharp on revenue generation as its Division I cousins, although the slices of pie may be a tad smaller in scope. Pace University's Zach Dayton discusses some of the various aspects of how a smaller university athletic program manages to generate revenue, through ticket sales, corporate sales and marketing, as well as runs an efficient operation with a smaller, multi-duty staff. Twitter: @Zach_Dayton

Ep. 327 – Al Mowrey (SVP, Canton Charge)

Al Mowrey represents the Cleveland Cavaliers' minor league operations with in the NBADL in the Canton Charge. Mowrey talks about building up the base, going after the important group sales in the surrounding areas, as well as building acceptance by local businesses for the Charge's entertainment value. Mowrey discusses the role of sales within the organization, especially for younger executives trying to break and stay into the business, as well as his experiences with the L.A. Clippers when they weren't at the top of the standings and how that helped him grow his sports business acumen. Twitter: @ABMowrey

Ep. 326 – Scott Lane (President, West Michigan Whitecaps)

Scott Lane has been overseeing one of the more unique minor league baseball franchises in the West Michigan Whitecaps, but that didn't prepare him for one of the ultimate national stories that involved his operation in January 2013 when the White Cap's stadium press box burned to the ground. Lane talks about the rebuilding effort of the club, including various ways that they not only rebuild, but grew their ticket base during the off-season when the team's future was never in doubt. Lane discusses the White Caps' incursion into the auto racing world, along with lessons learned in promotion and audience acceptance, and expands on what happens when the team's 4,100-calorie Fifth-Third Burger d...

Tao of Sports Ep. 325 – Mark Bradley (Founder, The Fan Experience)

European football doesn't have everything figured out when it comes to the fan, says Mark Bradley, who has used his own family as a working lab to ensure that the fan experience at matches is second-to-none. Bradley discusses his thought-processes over the years, trying to pull away that notion that club wins solves everything when it comes to attendance. Bradley talks about ways that he has helped draw families out to local matches and utilizes long-held trust mechanisms to ensure that each team representative is doing their part to promote the organization's hallmarks during each match. Twitter: @FanExperienceCo thefanexperiencecompany.com

Tao of Sports Ep. 324 – TJ Ansley (Director of Digital Media, Portland Trailblaz

As more social platforms emerge, it takes an entire staff at an NBA franchise to adapt and create content continually for a department that wasn't around 10 years ago. TJ Ansley talks about his tenure with the Portland Trailblazers as they expand into new markets online, as well as his experiences with the Columbus Crew MLS in order to build fan loyalty to the overall product and above all else, create an affinity for that product which translates into revenue. Ansley discusses the NBA's movement into China, as well as some of the ways that the Trailblazers help create new avenues of interest in their brand with the local fanbase. Twitter: @TJAnsley

Tao of Sports Ep. 323 – Kelly Kerns (Sr. Architect, Populous

NFL stadium design is the focal point of this episode with Kelly Kerns, who has worked for over 28 years in architectural and management. Kerns talks about being a project leader on some of the larger NFL stadium projects, including Qwest Field and Convention Center (now CenturyLink) in Seattle as well as New Arrowhead Stadium in Kansas City as well as renovations to Ralph Wilson Stadium in Buffalo, New York. Kerns talks about how human traffic flow within the stadium ecosystem becomes a large component of the overall design, helping security as well as the fan experience. Twitter: @Populous

Tao of Sports Ep. 322 – John Shumate (Director of Marketing SE Region, PepsiCo)

John Shumate has worked on both the side of the franchise and the brand. With experience in corporate sales delivery for the Orlando Magic, Columbus Blue Jackets and Miami Dolphins, Shumate oversaw brand management of Gatorade for eight years and now serves as Director of Marketing for PepsiCo in the Southeast Region, fostering brand affinity with the NFL and the soft drink company. Shumate talks about some of the ways that corporate sponsorship representatives hurt their chances of ever getting a deal done, including asking for essentially a charity over true sponsorship activation asks. Twitter: @JohnAShumate

Tao of Sports Ep. 321 – Scott Frasnelly (Co-Founder, iSportstix)

Scott Frasnelly returns to the podcast for his second stint. After serving with the ECHL hockey league, helping its sales practices, Frasnelly now has taken that experience to build his own dynamic ticket system. Frasnelly considers iSportstix to be a part of the CRM/ticketing lexicon, as it slowly grows its business out of his garage and into some of the smaller minor league franchises. Frasnelly also talks about his new ownership venture as a restaurant retail manager, and some of the things which change once a person who owns a food operation now eats in someone else's food operation. Twitter: @iSportsTix

Tao of Sports Ep. 320 – Mike Humes (EVP, Phoenix Coyotes)

Another returning guest to the podcast is Mike Humes, who switched from the NBA's Memphis Grizzlies to help run the NHL's Phoenix Coyotes. Humes is no nonsense, bottom-line financial mind who sees asset creation at the heart of how to sell the Coyotes' product. Humes breaks down some of the new initiatives of the Coyotes, which have survived NHL ownership and bankruptcy, and now have a renaissance underway as it product builds a legacy in Glendale, Arizona. Twitter: @MikeHumes1

Tao of Sports Ep. 319 – Eric Edelstein (EVP/COO, Reno Aces)

Eric Edelstein represents one of the best success stories in the sports industry. In high school, Edelstein was already getting his teeth cut on how to work in sports with the Cleveland Indians, then parlayed that into an internship in Buffalo. Now, 15 years later, Edelstein is in charge of one of the premier AAA franchises on the West Coast, the Reno Aces, and has already put his fingerprints on the Aces sales culture and success for the upcoming season. Edelstein shares his wisdom, as well as mindset on hiring, firing and making sure that the office reflects the values of the community. Twitter: @EricBaseball

Tao of Sports Ep. 318 – Kevin Hatcher (Athletic Director, CS San Bernardino)

Kevin Hatcher represents the epitome of NCAA Division II athletics, discussing how different the scene looks compared to the Division I days. Hatcher talks about the responsibilities, as well as smaller staff and budget, that make up the realities of CSSB and its sister Division II schools in the conference. Hatcher discusses coming into the environment, understanding how to shift the culture, and why it may be necessary to move staff when they do not fit into the system. Hatcher broadens the scope by illustrating why a jump to Division I athletics is not a certainty, even when an athletic department such as CSSB wins on the court.

Tao of Sports Ep. 317 – Chris Presson (General Manager, Arizona Sundogs)

The Arizona Sundogs CHL hockey team made international news in 2013 by having their front office staff climb into a scissor lift and staying up there for over a week until they set a new record of season tickets. The news coverage hit both BBC news and Deadspin as a completely out of the ordinary way to generate season ticket sales. The Sundogs are the Central Hockey League affiliate of the NHL Phoenix Coyotes. Sundogs GM Chris Presson talks about the scissor lift stunt, as well as how the club functions overall in Prescott Valley, about 90 minutes north of Phoenix, in the Tim's Toyota Center. Presson discusses some of the ins and outs of working in minor league sports, as well as what the s...

Tao of Sports Ep. 316 – Nathan Horowitz, Jonathan Strangio (Los Angeles Angels F

On this official Opening Day of Major League Baseball, two members of the Los Angeles Angels' Front Office come on the podcast to talk indepth on the various components of both scouting and player operations. This is built from the idea of what actually goes into statistics, scouting and overall roster management. Director of Scouting Nathan Horowitz and Director of Player Operations Jonathan Strangio each bring different measurements on how they see the game, as well as how to ensure that each person is working in a cohesive group to bring the best team together on the field.

Ep. 315 – Steve Masterson (Director of Corporate Recruiting, Learfield Sports)

While a lot of folks talk about how to break into sports, few have the amount of experience that Steve Masterson has. Masterson has helped place 1,000s of young professionals in the business, through various ventures including GameFace Sports Jobs and Learfield Sports. Masterson's podcast is unique as well, so you'll have to consider it a "double-album" where one part was recorded in October 2013 and the other part was recorded in March 2014. It helps provide perspective on what Masterson has learned along the way in terms of what candidates, hiring supervisors and the overall industry is looking for. If you're looking at breaking into the sports industry, Masterson touches on every facet of...

Ep. 314 – Mike McAdams (Director of Spring Training Operations, Chicago Cubs)

Mike McAdams is back on the podcast, now saddled with the new task of helping the Chicago Cubs' break in their new Cubs Park in Mesa, Arizona for Cactus League play. McAdams talks about how the new engagement mentality of selling in advance has changed the Cubs' prospects for the 2014 Spring Training season, resulting in several sell-outs for the 15,000 capacity ballpark. McAdams also discusses some of the strategic changes of where Cubs Park was placed, the desire by other organizations in the area to also utilize that space, and what the vision is, long-term, for the Cubs organization when it comes to Spring Training operations. Twitter: @McAdams18

Tao of Sports Ep. 313 - Greg Byrne (VP Athletic Director, University of Arizona)

The University of Arizona VP & Athletic Director Greg Byrne talks about his use of social media in terms of helping promote UA athletics, as well as some of the things he's learned along the way. Byrne is one of the younger, more dynamic athletic directors in the NCAA, and discusses how one tweet of his new football coach hire gained interest throughout the world while possibly changing the acceptance of Twitter by athletic administrators overall. Byrne shares his thoughts on whether the industry's leadership has gotten too "title focused" and how to foster great career development for each young professional in college sports today. Twitter: @Greg_Byrne

Tao of Sports Ep. 312 - Mike Feder (Professional Baseball Marketer)

Usually, guests come on the show to celebrate their marketing successes, but Tucson's Mike Feder is in a different situation. General manager of the team for three seasons, the Tucson Padres, have left town for El Paso, and after 30 years in the business, Feder is now turning his attention to working for the Arizona Diamondbacks as a liason to the southern part of the state. Feder discusses the reasons why the AAA Padres team moved three years prior from the city of Portland, Oregon and now have gone to El Paso for what may be a successful market transfer. Feder discusses the highs and lows of operating the franchise in the city of Tucson, an area with a new distinction as the largest popula...

Tao of Sports Ep. 311 - Nic Barlage (Chief Sales Officer, Phoenix Suns)

Nic Barlage grabbed the attention of a lot of listeners as a guest on Ep. 32 while he was Vice President of the Cleveland Cavaliers and it became one of the highest rated episodes in the podcast's library. Barlage is back to discuss his new job as Chief Sales Officer with the Phoenix Suns, bringing that financial mindset toward revenue which presents him as one of the most dynamic salesmen in the NBA. Barlage talks about growing revenue through the world of analytics through different fan demographics and variables as well as understanding what drives consumer buying experiences. Barlage's expertise expands way beyond mere ticket sales and crunches some of deeply complex numbers on what buil...

Tao of Sports Ep. 310 - William Thornhill (GM, Lancaster Jethawks)

William Thornhill has been with the Lancaster Jethawks for most of his life: He started with the team back as a bat boy at age 13. Now, as general manager of the team, Thornhill helps generate some of the larger sales initiatives that keep the stands packed each night. Thornhill discusses his experiences with the Jethawks, including sharing some of the more dynamic promotion items and theme nights with great visuals. The Jethawks have embedded themselves in the flight community around Lancaster, and have some of their largest recorded attendances on nights honoring NASA or Air Force legends.

Tao of Sports Ep. 309 – Matt Batchelder (Sr. Director of Tickets, Grand Rapids G

Matt Batchelder oversees one of the more complex ticket operations in the AHL with the Grand Rapids Griffiths. The team is the minor league affiliate of the Detroit Red Wings, which carries with it various issues in order to ensure growth in branding the Griffiths beyond the Red Wings' fanbase. Batchelder discusses some of the outreach sales programming that the Griffiths utilize in order to build their base as well as some of the various ways in which he also trains young executives to become better at sales. Twitter: @Batchelderm

Tao of Sports Ep. 308 – Derek Schuster (Dir of Sales, Philadelphia Phillies)

From 2010 to 2012, the Philadelphia Phillies were unstoppable when it came to ticket sales generation, garner an National League record of 257 consecutive sellouts as well as leading the MLB in attendance for two straight seasons (2011-12). Derek Schuster discusses some of the "good problems to have" while overseeing that run of revenue success from the ticket sales department, telling fans that they would have to reduce their group orders because of limited inventory. Schuster talks about how the Phillies prepared for the days when the demand wouldn't be as great, trying to create additional opportunities to build fan engagement for longer term buys later. Now, with less of a waiting list a...

Tao of Sports Ep. 307 – Mike Minyard (Associate AD Sales & Promotions, Liberty)

Understanding a private university's mission is crucial for anyone who chooses to work on campus. Mike Minyard discusses how Liberty University's mission, since its foundation, has provided its guidance for the types of promotional activities that its athletic department implements throughout the season. Some of these may be difficult for an outside, non-Liberty University person to understand, but Minyard points out that it matters that each member of the institution point directly back to the mission statement and be able to adhere to its example as an ambassador of the university brand. Twitter: @MikeMinyard

Tao of Sports Ep. 305 – NavDeep Sodhi (Author, Six Sigma Pricing)

Pricing ethics isn't as discussed as it should be in the world of sports. NavDeep Sodhi, who has worked for Northwest Airlines in analyzing pricing, talks about some of the ways that sports franchises may not be as ethical in their dynamic ticket pricing structures and variables. Sodhi talks about pricing psychology, both when it comes to how the West, as well as China, react to different price models. This is a very good discussion in a time where teams may not be considering the long-term affects of their pricing decisions on both the customer and the marketplace as a whole. Twitter: @NavDeep_Sodhi

Tao of Sports Ep. 304 – Mark Thomas (Founder, SMT Sports Group)

Many Chinese markets are awakening to the outside world in terms of sports business enterprise, but British ex-patriot Mark Thomas has been working on such developments from inside Shanghai for over 20 years. Thomas discusses some of the fallout from the 2008 Beijing Olympic Games, both from an infrastructure and economic examination, as well as how the Chinese view organized sports leagues in general. Thomas covers how the English Premier League, the NBA and NFL have each tried to expand into the Chinese markets, and what has worked specificially in sport growth in China. Twitter: @Tommo2012

Tao of Sports Ep. 303 – Jamie Nelson (CEO, VenueMenu)

As smart phone applications become a mainstay for the fan's experience in a sports stadium or arena, Jamie Nelson believes his company has created a hallmark to enhance one of the largest components within that ecosystem: Concessions. Nelson's company, VenueMenu, provides an app that users can download and order concessions brought right to their seats. Nelson discusses the several topics surrounding the app's ability; whether it be WiFi capacity within the stadium, logistical concerns of food deliverability or the amount of data that venue operators receive back on each order. This episode is meant to be a deep look into the operational and cohesive aspects of app implementation and to show...

Tao of Sports Ep. 302 – Wade Leaphart (VP & General Manager, Charlotte Hounds)

Major League Lacrosse has had some of its best success in a hotbed of ACC territory with the Charlotte Hounds, engaging fans in both an exciting and winning atmosphere. In only their second year of existence, the Hounds secured the first playoff appearance in 2013 and played for the title, losing only by one point to the Chesapeake Bayhawks. Wade Leaphart discusses his time helping develop the team's schedule, ensuring that the Hounds are not only successful on the field of play, but also in the front office. Leaphart discusses the fan experience and ticket price points, as well as cost comparisons to other sports franchises located in town. Leaphart also discusses what it takes to sell in t...

Tao of Sports Ep. 301 – Jim Alexander (Sr. Director of Business Analytics, Pitts

The world of data analytics is meeting the revenue demands of every franchise, but one of the best steps the Pittsburg Pirates made was installing Jim Alexander from as the team's Director of Tickets into the analytics role. It is important to showcase that those who know how to generate revenue are also those determining what figures matter and what ancillaries measurements do not. Alexander discusses the various ways in which his role has changed over the years, especially transitioning from Three Rivers Stadium to PNC Park. Alexander covers the topic of fan experience, relating it to customer service, and how, when new PNC Park opened, seats weren't automatically sold without the customer...

Tao of Sports Ep. 300 – Kevin Miller (Assistant Athletic Director/Development, W

To properly celebrate the 300th podcast episode, there is a little bit of history between the origins of the Tao of Sports and Kevin Miller, who was an original listener back with the first episode was released. Far be it from any podcast not to honor an early adopter. Miller talks about his own personal and professional goals, stemming from his time at Central Florida, Georgia State and his alma mater West Virginia, and tries to answer the pressing question of whether one can truly separate their emotional ties to a school that they now work at. Miller discusses his first fundraising calls, a remarkable 0-for-26 streak which helped him grow as a development officer into the person that he i...

Tao of Sports Ep. 299 – Jack Effel (Director, The World Series of Poker)

The World Series of Poker has exploded from a small, intimate game of gamblers into a gigantic mega event since the early 2000s when unknown Chris Moneymaker entered as the tournament as an online poker qualifier to become a world champion in 2003, transforming $40 into $2.5 million. Witness throughout the growth has been Director of the WSOP Jack Effel, whose leadership has helped garner ESPN televised coverage, record qualifying players, and has managed a temporary staff of over 2,000 during each annual tournament. Effel discusses some of the factors that go into the WSOP, including branding and sponsorship, as well as the impact that the tournament has had on the City of Las Vegas in term...

Tao of Sports Ep. 298 - Peter Stringer (Sr. Director Digital Media, Boston Celti

The digital media landscape changes daily, especially in the sports world where teams are trying to show impact on various platforms. Peter Stringer's role at the Boston Celtics is about focusing on specific platforms and making them into viable content streams for those who follow the Celtics. Stringer talks about The Celtics "Home Court Advantage" app, the first live streaming mobile app in the NBA that he helped launch, as well as how it fits into the overall paradigm of the Celtics content strategy. Stringer discusses some of the various social media platforms available to sports teams, including Twitter and Facebook, and how the organization tries to maximize encounters on both. Stringe...

Tao of Sports Ep. 297 - Amber Lilyestrom (Assoc. AD of Marketing & Strategic Ini

At the FCS level, everything runs on a very thin budgeted operational staff in order to carry out various tasks. The University of New Hampshire Athletic Department is no different, especially when it comes to branding and marketing efforts, overseen by Amber Lilyestrom. The means dedicating a lot of time, resources and sweat equity to various tasks personally that would otherwise be handed by a staff at the FBS level. Lilyestrom talks about her management style, including some of the promotions that she has implemented. Lilyestrom also as NACMA Board Of Director/3rd Vice President and has plenty of duties to attend to, and explains that each of these tasks doesn't distract from her biggest ...

Tao of Sports Ep. 296 - Kevin Kulp (President, Harrisburg Senators)

The Harrisburg Senators have managed to survive and thrive amid several major metro areas that surround the franchise and its community. Senators' President Kevin Kulp explains some of the thoughts behind growing team revenue and attendance at a time when other teams are suffering from community economic issues. Kulp discusses some of the factors that he uses to help build up not only the Senators' brand in the area, but also present a family-fun entertainment option to the greater community through minor league baseball. Twitter: @senspres

Tao of Sports Ep. 295 - Chris Syme (Principle, CKSyme Media Group)

Chris Syme specializes in social media for athletic departments. Social media is The Wild West in sports, however, a lot of athletic directors don't fully grasp what to do with it, and hire Syme to help navigate a direction that works for the overall university brand. Syme talks about some of the challenges that come with building a social media brand, what differing platforms to follow, and what works for individuals as well as department-wide initatives. Syme also discusses the challenges facing sports information colleagues, as well as the importance of COSIDA joining NACDA, as well as some of the issues that have been raised regarding SID health and whether or not SIDs are shut out of at...

Tao of Sports Ep. 294 - Trip Durham (CEO, 2D Consulting)

First time athletic directors at small colleges often are overwhelmed by new tasks such as marketing, branding and communications. That's where Trip Durham comes in, running 2D Consulting, which seeks out those opportunities to help young ADs build their brand while in the top chair of the department. Durham talks about his past association as one of NACMA's leaders, which has helped increase the collective marketing acumen for the entire collegiate athletic landscape. Durham discusses his 22+ years in athletic administration and some of the challenges that new athletic directors, as a first time head of a department, who are looking to make the most of their revenue streams in marketing, co...

Tao of Sports Ep. 293 - Jeff Berryhill (Director, National Sales Center)

Jeff Berryhill oversees one of the most complex sales operations for any professional sports league. Located in Blaine, Minnesota, the National Sales Center helps develop "fresh out of college" graduates and transforms them into cutting edge sports sales executives for Major League Soccer. Berryhill discusses some of the things that the NSC candidates go through, including dorm life, with no guarantee of a job at the end of the training cycle. Berryhill talks about what makes a great sales staff go, how he has helped place great young executives with MLS franchises, and why it is important to be mobile in the sports industry if executives want to stay in the sports industry. Twitter: @BhillM...

Tao of Sports Ep. 292 - Chris Yates (Principle, Huddle Productions)

Chris Yates is one of the new age media brands in sports, extending out through the Internet through social media, especially with Google Plus Hangouts. Yates talks about what works, and what doesn't, in digital media as well as why patience is one of the valuable keys to building up a credible brand online. Yates discusses his infamous first interview with Grumpy Cat, as well as how he has interacted with and created a large audience in a space that rivals some small traditional media platforms. Twitter: @ChrisYates11

Tao of Sports Ep. 291 - Reed Kuhn (Author, Fightnomics)

As M.M.A.'s popularity explodes, so do the various options used to measure a fighter's success. Author Reed Kuhn comes onto the podcast to talk about his book, Fightnomics, which looks at breaking down statistical factors in where a fighter's focus is on and questions various fighting tactics over the years. What really matters in a fight? What surprising factors don't? Kuhn discusses why the M.M.A. is ready for a Moneyball era of its own and how analytics can change the entire playing field. Common theories about MMA get put to the test with a little bit of science, and a whole lot of numbers. And so much more. Kuhn talks about how the fight game will never look quite the same after the boo...

Tao of Sports Ep. 290 – Aileen McManamon (Senior Partner, 5T Sports Group)

Partnership development in sports is one of the key ways of ensuring corporate sponsorship growth. Aileen McManamon works as a conduit between the sports organization and corporate partner, trying to ensure that brand development fosters an ROI for any major business affiliation with a team or sports event. McManamon talks about some of the factors that go into creating good activation, as well as some of the larger scale VIP experiences, such as the 2006 Torino Winter Olympics. McManamon discusses her time as President and COO of the Vancouver Canadians minor league baseball franchise, as well as the Director of Marketing for FIAT, overseeing affiliations with Tour de France, German Hockey ...

Tao of Sports Ep. 289 - Ralph Morton (Executive Director, Seattle Sports Commiss

In the last 10 years, Ralph Morton has helped initiate one of the most active sports commissions in the United States. As Executive Director of the Seattle Sports Commission, Morton has been in some of top dealings for major league teams, area data and political conversations over publicly-funded stadiums and arenas. Morton also helps bridge the game for major outside sports promotions that want help accessing the market and media when putting on events in the city of Seattle. Morton talks about the Seattle Super Sonics' departure and its effect on Queen Anne Hill around Key Arena, as well as the history of the Seattle Sports Commission throughout the years.

Tao of Sports Ep. 288 - Nate Silverman (Sales Sports Consultant)

Nate Silverman has worked for two NBA teams, run his own sports consulting firm, and sold corporate sales for Learfield Sports. Silverman knows the sales game and how to move inventory. Silverman talks about some of his methodology, including how to engage high dollar CEOs into buying the night of a game for the rest of the season, as well as getting them to pull out that infamous "black card" with no credit limit. Silverman talks about his time at the Seattle Supersonics, including his ability to get the preferred vendor status for the Microsoft account which meant a ton of inbound calls while the rest of his colleagues were making out-bound ones. Silverman talks about his utter disappointm...

Mike Veeck (St. Paul Saints)

Mike Veeck is part of baseball marketing lore. Veeck is third in the fourth generation of marketing geniuses which have graced baseball since William Louis Veeck Sr. became president of the Chicago Cubs in 1919 and created Ladies Day, bringing out more women to the ballpark. Not to be outdone, Mike Veeck's father, Bill Veeck, was famous for "umpireless games" and sending 3-foot-7-inch Eddie Gaedel to the plate in a game. Now, Mike is the resident baseball marketing genius, running several minor league franchises including the independent St. Paul Saints, which has a pig deliver baseballs to the umpire and had "Senator Larry Craig Bobblefoot Night." Mike Veeck talks about some of the aspects ...

Tao of Sports Ep. 286 - Ryan Madayag (Marketing Director, University of Washingt

Ryan Madayag has a had a long successful career in sports marketing, starting with the NFL's Seattle Seahawks in 2004 as the team's fan development manager, which fostered a Super Bowl run in 2006 and the berth of the Seattle Sounders FC in 2008. Madayag talks about the Seattle market, some of the aspects of what traditional media still means even in a tech-savvy city, and how to impact fan engagement enough to draw them into the stands. Madayag talks about some of the challenges of marketing multiple college sports compared to only two professional ones, and some of the factors that go into building one of the best home football advantages in newly-renovated Husky Stadium.

Tao of Sports Ep. 285 - Bill Hogan (Athletic Director, Seattle University)

Athletic administrators cannot do better than to replicate someone like Bill Hogan, who has been in the sports field for over 30 years at three different universities. Hogan talks about his time at Seattle University, especially mentioning the fighting to search out the department's long history which had been placed underneath a pool to rot. Hogan discusses his vision for bringing back Division I athletics to Seattle University after 29 years as well as capturing the city's attention by playing at the Key Arena. Hogan exemplifies his philosophy on grooming young administrators in his department and takes a few shots at the host, which is not unlike Hogan at all.

Tao of Sports Ep. 284 – Jessica Smith (Assistant Director of Social Media Strate

Jessica Smith is one of the best sports social media analysts who completely refrains from calling herself an expert and never trusts anyone who claims to be an expert. Smith talks about what really works and what doesn't in social media, especially in the world of branding. Smith discusses strategies and tactics of ever evolving platforms such Facebook, Twitter and LinkedIn. Smith stresses the importance of school athletic departments to leverage their traditional media assets by telling their stories via social media. Twitter: @WarJessEagle Website: http://socialnsport.wordpress.com/

Tao of Sports Ep. 283 - Leroy Denton (President, Ticket Return)

In 1999, Leroy Denton recognized an issue of redemption of tickets for local sports events and decided to do something about it, forming Ticket Return, a company that has grown from a lone client in the Peoria Chiefs its first year into becoming the largest ticketing vendor of minor league baseball clients. Denton has now set his sights on developing one of the premier ticket conferences annually, with Ticket Forum, Feb. 7-8 in Charolette, NC and talks about some of the ways that the conference will develop its attendees, including presenting a certification process for all Ticket Return acumen in order to help its clients hiring those interviewees who have truly mastered the Ticket Return s...

Tao of Sports Ep. 282 – Michael Mink (Commissioner, X-League Football)

Michael Mink has been around football for his entire life and now considers himself blessed with an opportunity to found his own indoor football conference, the X-League. Mink has seen the challenges of running minor league football franchises in the past, with an experience in Yakima where the team was doing well, but the entire league was not and collapsed around him. Now in Florida, Mink feels he has a legitimate shot at making the X-League a success; that means ensuring that each team owner has the acumen to operate their franchise effectively for the sake of league health. Mink talks about some of the issues surrounding his motivation to get into coaching in general, including the guida...