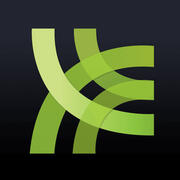 How do you know we exist?

This show discusses are we real, and how consciousness is interpreted by humans.

xBamitzAshelyx's Broadcast

xBamitzAshelyx's Live!

xBamitzAshelyx At ULTRA FM

Can You Really Be Visible?

www.ultrafm.org.uk

ULTRA Three Tethering

ULTRA Talk

Talk on ULTRA

Cooking With Delegony

ULTRA Talk Night

Talking and Calls.

Station Of The Week 09/03/2014

Baking With Gabby

Station Of The Week 02/03/2014

ULTRA Prank Calls

Prank Calls And Talk On ULTRA

Thankyou IHeart!

Interview with Joe

Kai and Gabs grab a quick interview with Joe.

Gossip Update

Kai updates you on gossip from around the globe!

ULTRA Pranks

Join ULTRA FM For Live Pranks and Random Talk

ULTRA station of the week

Jamie Hosie and friends announce this weeks top station on spreaker.com as voted for by you!

Jamie Hosie & Tommy Delegony

Join Jamie and Tommy For Laughs and much more

Debate On ULTRA Part 2

Have A Debate With ULTRA

Let's Debate On ULTRA

Let's Talk with ULTRA

Talk With ULTRA

Prank Calls And Random Chat

Could Mobile Broadband Be The Way

Jamie Hosie Talks About how mobile broadband could replace fixed landline.

ULTRA TAlKS Apple

Jamie Hosie Talks About What Could Be Next For Apple.

Junior Turner Interview

Jamie Hosie chats to Junior about his daube single 'Hurricane'.