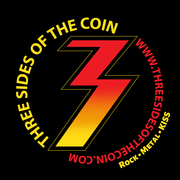 Ep. 91 Def Leppard Saved the KISS Tour?

Episode 91, September 2, 2014. Lots to discuss this week! First we welcome Mark Cicchini onboard as our new cohost! We kick things off talking about KISS fans, well Ace Frehley fans. We move into a wrap up on the 40th Anniversary Tour and our predictions for what the future holds for this hugely successful tour with Def Leppard opening. We then get into the meat of the show with a discussion on if KISS could ever do something so bad that it pisses you off so much you would stop being a KISS fan. Mark then takes us back to 1975 and cracks the seal on a very rare promotional t-shirt and shows us some of his collectible RIAA awards.

Ep. 90 Former KISS Publicist Carol Ross

Episode 90, August 16, 2014. More minutia! This week former KISS publicist Carol Ross joins us. Carol was with the band from 1974 into the 80s. She was the person that made some of the most important events in Kisstory happen... Cadillac, Michigan, putting their blood into the KISS comic book and the People magazine cover Carol also shares her thoughts on the recent PR blowup around Gene Simmons comments on depression. She takes us into the world behind the band. Mark Cicchini is back with no Spencer's crap, this week he shares three KISS albums that were released in 1976.

Ep. 89 KISS Roadie Ken Barr Joins Us

Episode 89, August 19, 2014. We are joined by Ken Barr, author of the book We Are The Road Crew. Ken was Eric Singer's drum tech prior to the reunion tour. Ken has also teched for Debbie Gibson and Alice Cooper. Ken shares stories from the road, such as the last show by Faster Pussycat on the Revenge tour. He talks about what a tech does on the road, who they work for and more. Ken also talks about how loyal Gene Simmons and Paul Stanley are. This is minutiae from the road. Mark Cicchini is back with no Spencer's crap, this week he shares some religious protest collectibles.

Ep. 88 The Art of Collecting KISS

Episode 88, August 12, 2014. Surprise special guest... Super Collector Mark Cicchini. Mark talks with us about the art of KISS collecting. When and how Mark got started. His most cherished KISS collectible. How he has acquired items. Does Mark have a holy grail items he is after? Mark Cicchini in this week's This Isn't Spencer's Crap shows us the legendary KISS Black Box!

Ep. 87 If KISS Recorded a Album in 1978

Episode 87, August 5, 2014. What If... back in 1978 KISS decided to record a KISS album and not do the solo albums. But, used the songs from the solo albums as demos to create the 1978 album. What songs would be selected, how would those songs change and who might sing those songs? Mark Cicchini this week started his This Isn't Spencer's Crap mini feature, looking at some very collectible versions of some common KISS magazines.

Ep. 86 Ace Frehley Track By Track Review

Episode 86, July 29, 2014. Ace Frehley's new album Space Invader landed in our inboxes so this week we do a track by track review. Our first impressions of our first listen. We discuss what is outstanding, what misses the mark and rate the album on a scale of 1 to 10. Mark Cicchini this week catches up with his Music from the Elder part one collectibles.

Ep. 85 We Turn the Mic Over to Tommy

Episode 85, July 22, 2014. Tommy Sommers has something he needs to get off his chest this week so we turn the microphone over to Tommy. Tommy asks why Motley Crue can do new and exciting things on tour and KISS is still doing the same show night after night. We also discuss the poll to select a KISS set list and how the truth was revealed that Ace Frehley fans really want Tommy Thayer to play Fractured Mirror and sing 2000 Man and Rocket Ride in concert. Those three songs made the top 10 songs voted on my fans. Mark Cicchini this week shares some collectible KISS books from the 70s.

Ep. 84 We Laugh Our Butt Off This Week

Episode 84, July 15, 2014. This week we are stood up by a couple book authors, but ended up with a even better show as we found Izzy Presley to join us. We haven't laughed like this in months. A show about nothing, but a show about KISS. We should have had some beers while recording this episode. Mark returns this week with some pretty cool Music from the Elder collectibles.

Ep. 83 The Set List Game & Voice Mail

Episode 83, July 8, 2014. This week we turned a set list discussion into a set list game. You can take part in this game by voting on ThreeSidesoftheCoin.com. We also share the most amazing voice mail message, a message that we had to cleam up just a bit, lol. Mark Cicchini returns to share some more very rare KISS promotional items from the record label AND a rare official KISS toe nail clipper.

Ep 82 What if KISS Unmasked for Unmasked

Episode 82, July 1, 2014. We continue with What If... we start by discussing what if KISS used the Creatures of the Night costumes for The Elder, would the album have been seen as a heavier album? Then the discussion surprised us both by leading into What if... KISS took off the makeup for Unmasked? Would the path they followed lead them to be a Pop band and loose their heavy metal and hard rock feel? And... Mark Cicchini returns to share some very rare KISS Unmasked promotional items.

Ep. 81 What If Eric Carr Had Never Died

Episode 81, June 24, 2014. We discuss a couple viewer emails... WHAT IF... Eric Carr had never died. Would Revenge have been recorded? Would the reunion tour still happen? Would Eric Carr return to the band after Peter left? Would Eric wear the Fox makeup or the Cat makeup? This leads into some discussion about how we each felt about KISS during the 80's, well actually starting with The Elder. And... Mark Cicchini returns to share some very rare KISS buttons and badges from his collection.

Ep. 80 We Talk Bill Aucoin, Sean Delaney

Episode 80, June 17, 2014. This is as close as you can get to sitting down and talking with Bill Aucoin and Sean Delaney. We are joined by Mark Britton, Bill Aucoin's nephew, and Leon Delaney, Sean Delaney's brother. They share their personal stories and memories from the very beginnings of KISS to Bill and KISS separating. PLUS, we kick off a new weekly feature, Super Collector Mark Cicchini joins us to share something from his AMAZING collection. A true one of a kind item personally owned by Peter Criss.

Ep. 79 What's Bad with Carnival of Souls

Episode 79, June 10, 2014. What's bad about the Carnival of Souls vinyl release? What's great about the KISS 40 CD release? We are also joined by viewer Mark Smith as he auditions for the show. We share Mark's audition video, a remake of the KISS Exposed beginning. We also look at a couple video messages left for us. One from KISSfaq's Julian Gill and one from Ace fan John Davey.

Ep. 78 Eric Singer Can of Worms

Episode 78, June 3, 2014. We found another can of worms, this time it's Eric Singer and his comments about Ace Frehley and Peter Criss being hypocrites with regards to others wearing their makeup. We are joined by Lonnie Weishaar who is auditioning to join the show, how does he fit in? We can let it slide that he is a BIG Ace Frehley fan, lol. We also review Gimme a Feelin the first single from Ace Frehley's new album Space Invader. And, we respond to some "constructive criticism" left for us in a YouTube video.

Ep. 77 Ace Frehley Can of Worms Opened

Episode 77, May 27, 2014. We open up a BIG Ace Frehley can of worms that will sure have us labeled as haters, again! Is Ace right in his trash talk of Peter Criss, Tommy Thayer and Paul Stanley. Are the fans right in think Ace can trash talk, but Paul can't? We also discuss KISS on American Idol, Tommy Thayer signing a autograph F**k The Haters, the cover of Ace Frehley's Space Invader album and Paul Stanley's comments about his voice problems.

Ep. 76 Holy Grails of KISS Merchandise

Episode 76, May 20, 2014. Holy crap, our holy grails of collecting KISS merchandise. This week Tommy throws out the topic and we discuss what did we collect as KISS fans and why did we collect. We also discuss our holy grails. And, a special treat... Three Sides of the Coin listener Terri Bey asked Paul Stanley... Did Vinnie Vincent save KISS? We have his answer for you on video!

Ep. 75 Our Best KISS Buying Memories

Episode 75, May 13, 2014. We remember and share our best KISS buying experiences... our memories of buying KISS albums. While revealing one of his memories Mike also reveals why he is loser, tune in and find out what he almost did when he was 13 years old.

Ep. 74 Paul Stanley Book Q&A in SF

Episode 74, May 6, 2014. Three Sides of the Coin recently attended Paul Stanley's book Q&A at the Jewish Community Center of San Francisco. We talk about the event, the questions, the signing afterwards and meeting fans of Three Sides of the Coin. PLUS... Michael has been accused of destroying the harmony in the KISS world. Is this possible? How is it happening?

Ep. 73 KISS Cover Artwork

Episode 73, April 29, 2014 this week we dig into Michael's rack of KISS vinyl and look at the cover artwork of all the KISS albums. Which ones suck? Which ones are iconic? Which one's did Tommy rate a big fat zero? Yeah we missed Psycho Circus, we will get that one next week.

Ep. 72 Paul Stanley's Book Our Thoughts

Episode 72, we give two thumbs up to Paul Stanley's new book Face The Music A Life Exposed. Our favorite moments in the book. What impressed us the most. What does Paul have to say about Gene Simmons. We also begin the show by discussing a fan comment that lead us into talking about the "magic". What is magic to each of us.

EP. 71 Thank God the HOF is Over!

Thank God the Rock and Roll Hall of Fame is Over! We can now move past all the crap, or can we? What do we think about what happened? The Hall of Fame's video clip they played to introduce KISS? Tom Morello's induction speech? The band member's thank you speeches? We wrap up talking about how the Hall of Fame has split the KISS Army.

Ep. 70 Brynn Arens Talks KISS

Episode 70, April 8, 2014. We are joined by Brynn Arens from The Oddfathers. Brynn is a huge KISS fan, having got a copy of the debut album actually a week before it was released. Brynn was close friends and managed by Bill Aucoin for many years. Brynn has opened for Ace Frehley. He has worked with producers Bob Ezrin, Eddie Kramer and Jack Douglas. He shares a little story from Eddie Kramer on how they looped very long 2 inch around the studio to never duplicate the crowd noise in Alive!.

Ep. 69 KISS Moments Ours & Yours

Episode 69, April 1, 2014. We talk about Paul Lynde moments, ours and yours. What moments in Kisstory had a huge impact on us. The Beatles had the Ed Sullivan show KISS had the Paul Lynde show. We also share some of your stories for your moments... KISS Meets the Phantom, Mike Douglas Show, the Grammy appearance, Alive II promo video, Don Kershner, Lick It Up video and many more.

Ep. 68 Personal Memories of Bill Aucoin

Episode 68, March 25, 2014. We are joined Bill Aucoin's partner Roman Fernandez. Roman shares his personal stories and memories of Bill. An insightful and touching look into the life of one of the men responsible for KISS' success. You get a glimpse into who Bill Aucoin is as person. We also discuss Peter Criss' appearance on That Metal Show and the upcoming KISS Vinyl Box Set release.

Ep. 67 Sean Delaney's Nephew Russ

Episode 67, March 18, 2014. We are joined by Sean Delaney's nephew Russ. Sean is seen by many KISS fans as the fifth member of KISS. Russ grew up as a young child in the presence of KISS and he shares his memories and stories of KISS and his Uncle Sean. We also share our early thoughts on the KISS Def Leppard 2014 tour.

Ep. 66 Mitch Lafon Leaves, His Last Show

Episode 66, March 11, 2014. This show was recorded three days before Mitch Lafon announced he had quit Three Sides of the Coin. We start this show with a statement as to what happened, why Mitch left, what will Three Sides do to replace Mitch. During the show Mitch did announce he would no longer do KISS Shockers from Mitch's Locker. The topic of the last show is our memories of the albums KISS, Alive!, Lick It Up and Hot In The Shade. We are also joined by fan Scott Lawrence who won or Sensers Treasure Hunt. Press requests please contact Izzy Presley Productions (PR/Media Relations) at www.izzypresleyproductions.com

Ep. 65 We Discuss YOUR Hate for KISS

Episode 65, March 4, 2014. KISS is not playing the Rock and Roll Hall of Fame (as of today, lol). This announcement has sent shivers through the KISS Army and might have actually divided the army. The hate is is more than we can ever remember around KISS. What is with all this hate from the fans towards KISS and towards other fans?

Ep. 64 Paul Stanley & the Hall of Fame

Episode 64, February 25, 2014. Paul Stanley recently spoke with Classic Rock Magazine with some brutal candor about his feelings of the Rock and Roll Hall of Fame. The three of us went through the entire interview and commented, what are our feelings about what Paul Stanley had to say.

Ep. 63 Where's Drago from the KISS Debut

Episode 63, February 18, 2014. 40 years ago today KISS released their landmark debut album. On the back of the album one of the credits said "Where's Drago?" Who is Drago? What did he do? Who named him Drago and what does Drago mean? Well Mitch Lafon found him, Allan Tucker. Allan worked at Bell Sound Studios and he talks about the band recording their debut album.

Ep. 62 Don Jamieson from That Metal Show

Episode 62, February 14, 2014. Comedian and VH1 Classic That Metal Show co-host Don Jamieson joins us to talk about his growing up a KISS fan. His feelings about the current KISS with Eric Singer and Tommy Thayer wearing the makeup of Peter Criss and Ace Frehley. His thoughts about KISS not coming on That Metal Show, the Rock N Roll Hall of Fame and that pivotal question, did Vinnie Vincent save KISS? You might be surprised by his answer.

Ep. 61 The Story Behind Vinnie Vincent

Episode 61, February 7, 2014. SPECIAL EDITION!! We sit down and talk with James Steingart Admin of the Official Vinnie Vincent Facebook Fan Page. James talks about being a KISS and Vinnie Vincent fan. Why he started the Facebook Page. His contact and communication with Vinnie. The history behind the t-shirts being offered by Vinnie. Why he shut down the Facebook Page and so much more!

Ep. 60 The Show About Nothing & a Pillow

Episode 60, February 4, 2014. This could be the most shocking Shocker Mitch has ever presented. We discuss KISS playing at the NHL game in Los Angeles. The cover to Paul Stanley's book Face the Music: A Life Exposed. Who we would like to see KISS jam with at the Rock N Roll Hall of Fame and more.

Ep. 59 Former Biz Manager Chris Lendt

Episode 59, January 28, 2014. Chris Lendt, the former business manager of KISS from 1976 to 1988, sits down with us. We ask Chris to take into what was happening, what people were thinking during the era of Music From The Elder, Creatures of the Night and Lick It Up. We talk about the relationship with the record label and their response to these albums. We talk about if anyone said The Elder was a bad idea. We talk about removing the makeup. How desperate were KISS during this period.

Ep. 58 The KISSfaq Message Boards

Episode 58, January 21, 2014. The KISSfaq Message Board, What are all the Fans Talking About in Those Threads? We pick some of the topics, read the headline and discuss what we think the KISS fans are talking about. PLUS... Mitch once again really shocks us on KISS Shockers from Mitch's Locker.

Ep. 57 What Should KISS Do in 2014

Episode 57, January 14, 2013. We discuss what we would like to see KISS do in 2014.

Ep. 56 The Business Lessons of KISS

Episode 56, January 7, 2013. We talk about the business lessons we have learned from KISS and Gene Simmons. What sort of influence has KISS had on our business and personal life. We discuss the book KISS School of Marketing: 11 Lessons I Learned Working with KISS.

Ep. 55 KISS & Rock & Roll Hall of Fame

Episode 55, December 24, 2013. KISS have made it into the Rock And Roll Hall of Fame and discuss it. What does it mean to each of us. What about who might be inducted? Who might perform? We also talk about what one image defines KISS to each of us. And this week Tommy takes over KISS Shockers from Mitch's Locker.

Ep. 54 Larry Mazer Talks Managing KISS

This week, Three Sides Of The Coin (the unofficial and unsanctioned KISS talk show), welcomes the very engaging and honest LAMB OF GOD manager, Larry Mazer. Before taking on metal's most powerful band, Mazer ran the day-to-day affairs for Rock 'N Roll Hall Of Fame nominees, KISS. From the late '80s to the mid '90s, Mazer guided KISS through the Hot In The Shade tour, the passing of Eric Carr, and the making of the Bob Ezrin produced landmark album, Revenge. "During the time that I managed (KISS) there wasn't a week that went by, where a promoter didn't called and ask me about putting the make up back on," said Mazer reminiscing about the band's halcyon pre-reunion tour era). During those car...

Ep. 53 We Look Back at the First Year

In episode 53, December 10, 2013 we look back at the first year of Three Sides of the Coin. Our favorite moments, what the show has meant to us.

Ep. 52 Disney Owns Pixar Is KISS Next?

In episode 52, December 3, 2013 Disney owns the Muppets, Star Wars, Pixar, Marvel, Mickey and more. Is KISS next? We talk about what it might be like if Gene Simmons and Paul Stanley sold KISS lock, stock and barrel off to Disney.

Megan McCracken Talks About Living with Bill Aucoin & Sean Delaney & Early KISS

In episode 51, November 26, 2013 we are joined by Megan McCracken. Megan talks about living with Bill Aucoin and Sean Delaney during the early formative years of KISS. How see met Bill and Sean. What Bill and Sean would discuss about KISS at their house. How she ended up as the girl in the famous KISS S&M photo session. When she remembered Bill and Sean talking about unmasking KISS. And so much more! Michael, Mitch and Tommy put in hours every week to record, produce and promote Three Sides Of The Coin. We don't have any advertisers or sponsors and would love to keep it that way. If you love every Tuesday when a new episode is posted maybe you can show your support. Make a monthly donation. ...

Ep 50 Eddie Trunk Clears the Air on KISS

In the 50th episode we celebrate with special guest, Eddie Trunk. For over two and a half hours, the four delved into Trunk's start in the music business at Megaforce Records, the Rock 'N Roll Hall Of Fame, his love and support of influential guitar hero Ace Frehley, his thoughts about the current KISS line-up, his sometimes shaky relationship with KISS frontman Paul Stanley and much more. "There will be, very soon, a version of KISS with no original members," muses Trunk about the band's near future. "Nobody went to a KISS show in the '70s and said 'I hope I catch a guitar pick from Spaceman tonight'. It was 'I can't wait for Ace's guitar to smoke,' stated Trunk about the band's current bra...

Ep. 49 The KISS Kruise Setlist

In episode 49, November 12, 2013, Did KISS dig deep enough with the rare tracks they played on the KISS Kruise? Should they have played Rock N Roll All Nite? KISS Shockers from Mitch's Locker is EXPLOSIVE this week. Someone pushed Mitch's button and we get to see his reaction.

Ep. 48 Ace Frehley & Peter Criss Reunite

In episode 48, November 5, 2013, Ace Frehley and Peter Criss perform together for the first time in 13 years at the Ed Trunk 30th Anniversary Party. KISS perform some great songs during the acoustic set on KISS Kruise III, including Anything For My Baby, Almost Human and The Oath.

Ep. 47 KISS & Rock N Roll Hall of Fame

Visit http://www.ThreeSidesOfTheCoin.com http://www.facebook.com/threesidesofthecoin http://www.twitter.com/threesidescoin and CALL US at 320-515-4771 and join the conversation. Three Sides of the Coin is a KISS talk show featuring Michael Brandvold, Mitch Lafon and Tommy Sommers. In episode 47, October 29, 2013, Gene Simmons mentions a 40th anniversary tour with a Symphony... we discuss. KISS is nominated for the Rock N Roll Hall of Fame... we discuss.

Ep. 46 What Type of KISS Fan Are You?

In episode 46, October 22, 2013, we discuss the many different "genres" of KISS fans. The KISS Army seems to be divided by who you are a primary fan of.... Ace Frehley fans, Peter Criss fans, Vinnie Vincent fans, the original four fans, fan of 80s KISS, fan of Gene Simmons & Paul Stanley. We discuss all these groups and what group each of us relate to the most.

Ep. 45 Lyn Christopher Talks Gene & Paul

In episode 45, October 15, 2013, we are joined by a very special guest, recording artist Lyn Christopher. Lyn talks about when Gene Simmons and Paul Stanley recorded background vocals for her album. She also comments on Peter Criss who also did hand claps. Stories about seeing KISS perform at a private library fundraiser and when Paul came over to her place in NY. Lyn ends by giving us a live performance of her song Celebrate... minus Gene and Paul's vocals.